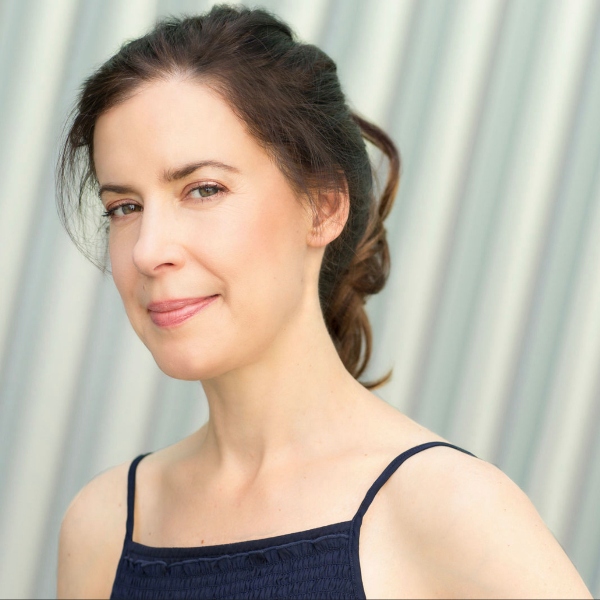 Christine Hamel
Assistant Professor of Voice & Speech and Acting; Co-Chair, BFA Performance; Program Head, Acting Major
Christine Hamel (she/her/hers) is an actor, voice and text specialist, director, and scholar.
Her areas of research interest include the social, political, and ethical aspects of voice, listening, and breath; intersectional feminist approaches to canonical texts and performance practices; solo performance development; and psychophysical, imagination-centered approaches to actor training. She is co-author with philosopher Ann J. Cahill of the newly released Sounding Bodies: Identity, Injustice, and the Voice (Bloomsbury/Methuen).
Christine's work as a voice and text coach and/or consultant is known extensively in the region and beyond, having worked with Cort Theatre (Broadway), the Tony Award-winning Huntington Theatre Company, PTP/NYC, Actors' Shakespeare Project (most recently on the world premiere of Migdalia Cruz' Play On! Shakespeare translation of Macbeth), Merrimack Repertory Theatre, New Repertory Theatre, Lyric Stage Company, Hanover Theatre for the Performing Arts, Central Square Theater, Company One, Audible, UnifyAmerica.org, Mobius Executive Leadership, and many other organizations.
Christine has also specialized in the direction and/or coaching of solo work, including Ibrahim Miari's award-winning In Between, storyteller Antonia Lassar's God Box, and most recently the world premiere of Maurice Parent's Mr. Parent (Lyric Stage Company). Christine was recently named a Granada Artist-in-Residence for Spring 2022 at UC Davis where she will devise and direct a solo performance-based project called Alone/Together as well as teach a performance course on narrative storytelling. She served as playwright, actor, and director with the collaborative ensemble-based community-centered company, Village Theatre Project (VTP), which specialized in new play development. Christine founded and served as the artistic director of the Femina Shakes initiative at BU, committed to feminist interpretations of Shakespeare exploring a wide range of gender identities unconstrained by the limitations of conventional gender narratives, for which she directed Julius Caesar, Titus Andronicus, Twelfth Night, Hamlet, and Richard III.
Her acting credits include off-Broadway and regional productions, including at PTP/NYC, Huntington Theatre Company, Olney Theatre Center, New Repertory Theatre, Underground Railway Theatre, Boston Center for American Performance, Greater Boston Stage Company, Actors' Shakespeare Project, Boston Playwrights' Theatre, North Shore Music Theatre, and others.
Christine has also served on the faculties of the Walnut Hill School, Emerson College, Boston Conservatory at Berklee, BU Opera Institute, and Longy School of Music of Bard College, and as guest faculty at MICHA (Michael Chekhov Association), where she was named a 2020 MICHA Teacher-Scholar to support her ongoing research into the dynamics of breath and voice through a psychophysical approach. She has guest lectured or taught workshops for both national and international institutions, including the Royal Central School of Speech and Drama (UK), Shanghai Theater Academy (China), StageSource, New England Conservatory, and Boston University Tanglewood Institute (BUTI). Christine is a Designated Linklater Voice teacher, holds a teacher training certificate of completion from MICHA (Michael Chekhov Association), is a certified Divine Sleep® Meditation and Mindfulness Leader, and is a certified First-Degree Reiki Practitioner. Member: AEA, VASTA, ATHE.
Lastly, Christine, her spouse, her child, and two cats currently reside in Arlington, MA; she is an avid hiker, enthusiastic cake-maker, video game lover, and budding birder.
Publications
Cahill, Ann J. and Christine Hamel (2021), Sounding Bodies: Identity, Injustice, and the Voice, London: Bloomsbury Methuen Drama.
Awards
2022 Granada Artist Residency, University of California, Davis
2020-21 MICHA (Michael Chekhov Association) Teacher-Scholar in Residence
2016-19 St. Botolph Club Artist Residency Fellowship