BU Expands Hybrid/Simultaneous Graduate Program Offerings for Fall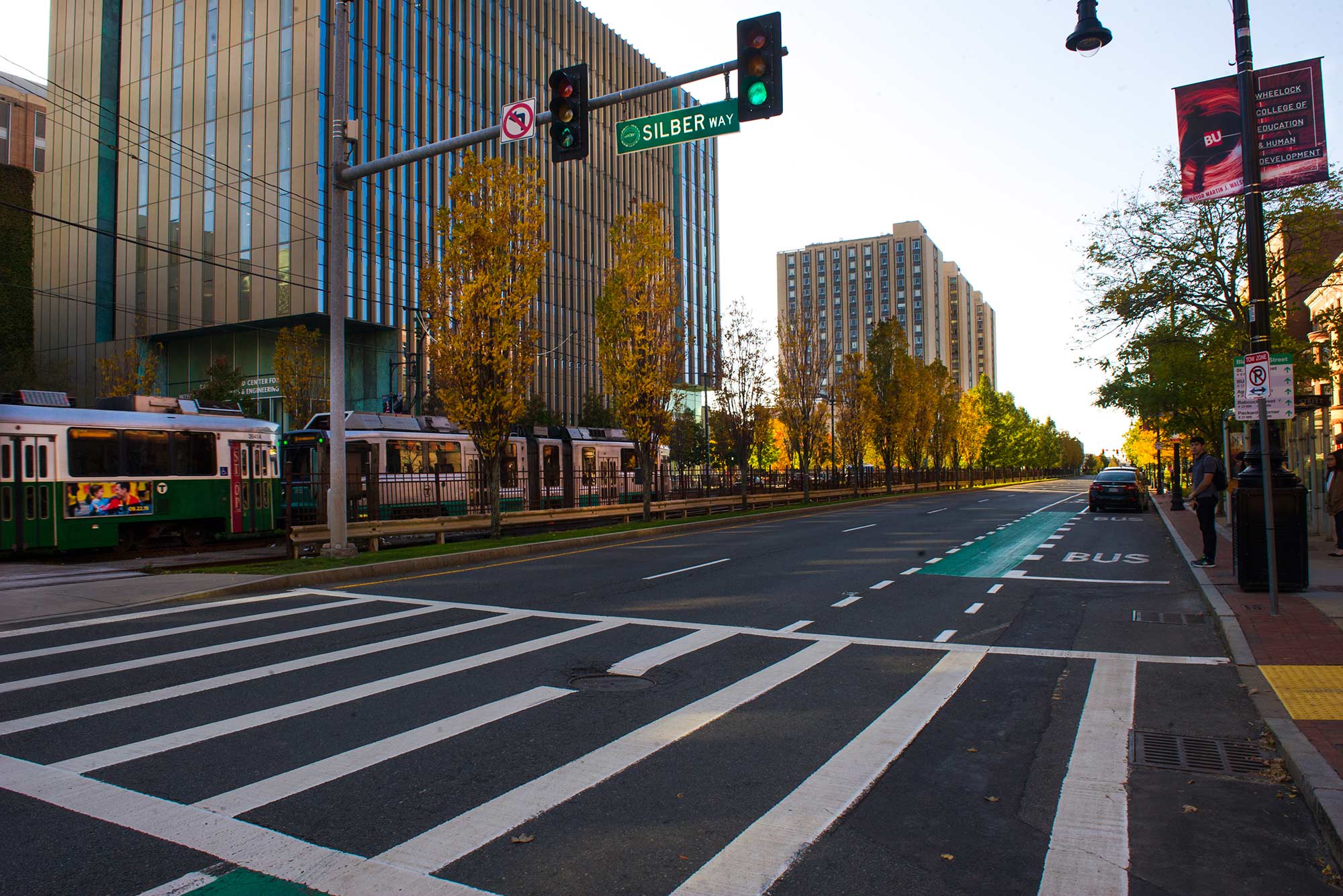 Academics
BU Expands Hybrid/Simultaneous Graduate Program Offerings for Fall
More than 80 added to previous roster
Boston University has significantly expanded the roster of graduate and professional programs it plans to offer this fall in a new "hybrid/simultaneous" format that will present classes on campus for students who can be in classrooms and via various technologies for students both on and off campus. The new format, designed to accommodate safety requirements that may be imposed by public health authorities to control the spread of COVID-19 as well as by travel and other challenges faced by BU students, will offer the same academic content to students wherever they are—in classrooms, BU housing, or living rooms around the world.
Daniel Kleinman, associate provost for graduate affairs and chair of the Graduate and Professional Programs Working Group, says the format will provide flexibility for students who are unable to, or choose not to, attend classroom sessions. It will also allow teaching to continue in accordance with physical distancing rules that may limit the number of students in a classroom, and it could accommodate safety concerns that might evolve during the academic year. The University has just added more than 80 hybrid/simultaneous programs, denoted by asterisks on this list, which also includes the 44 programs that were originally announced on April 29.

"Initially," says Kleinman, "the University focused on courses with larger enrollments of international students because we wanted to get the word out to those students who might have travel or visa issues and let them know that they could begin or continue their BU educations, even if they couldn't make it to Boston by the beginning of the fall semester."

The newly added programs, designated by the Working Group as Group 2 programs, include many that generally have greater numbers of domestic students, who, while they should have less trouble getting to Boston, may appreciate the option of either attending class in person or attending remotely, depending on their circumstances and comfort level.
"We are delighted to expand the number of specific courses and programs that will have the capacity for both in-person and remote teaching and learning," says Jean Morrison, University provost and chief academic officer. "We want to provide the flexibility that our students are going to need and want this fall."

Kleinman says hybrid/simultaneous classes could take one of several forms: lectures could be livestreamed, permitting on-campus students to be present for lectures and remote students to attend in real time; lectures could be livestreamed and recorded and could include in-person discussions; lectures could be recorded and available only virtually, with live discussions offered on campus and remotely.

Transitioning more than 120 graduate and professional programs will require significant investments in technology and staffing. Classrooms will be outfitted with special hardware and software, and trained personnel will be made available to assist faculty during teaching.
The expansion of hybrid/simultaneous teaching is one part of the University's broad plan to repopulate the residential campus in accordance with strict public health and safety guidelines. The four-step plan for reopening the campus will begin with the gradual reintroduction of research and clinical services; it will welcome medical and dental students back in July; it will create public health and safety protocols that will guarantee a safe return of residential undergraduate students in the fall; and it will establish a stable new normal that will sustain University life in the long term.
BU's overall COVID-19 Recovery Plan, announced last month, tasks several working groups with investigating every aspect of BU's return to campus life and determining what actions are needed for the safe return of academic, research, and residential programs. The overall effort is coordinated by an Augmented Budget Committee led by Robert A. Brown, University president, and Morrison.