The Weekender: February 16 to 20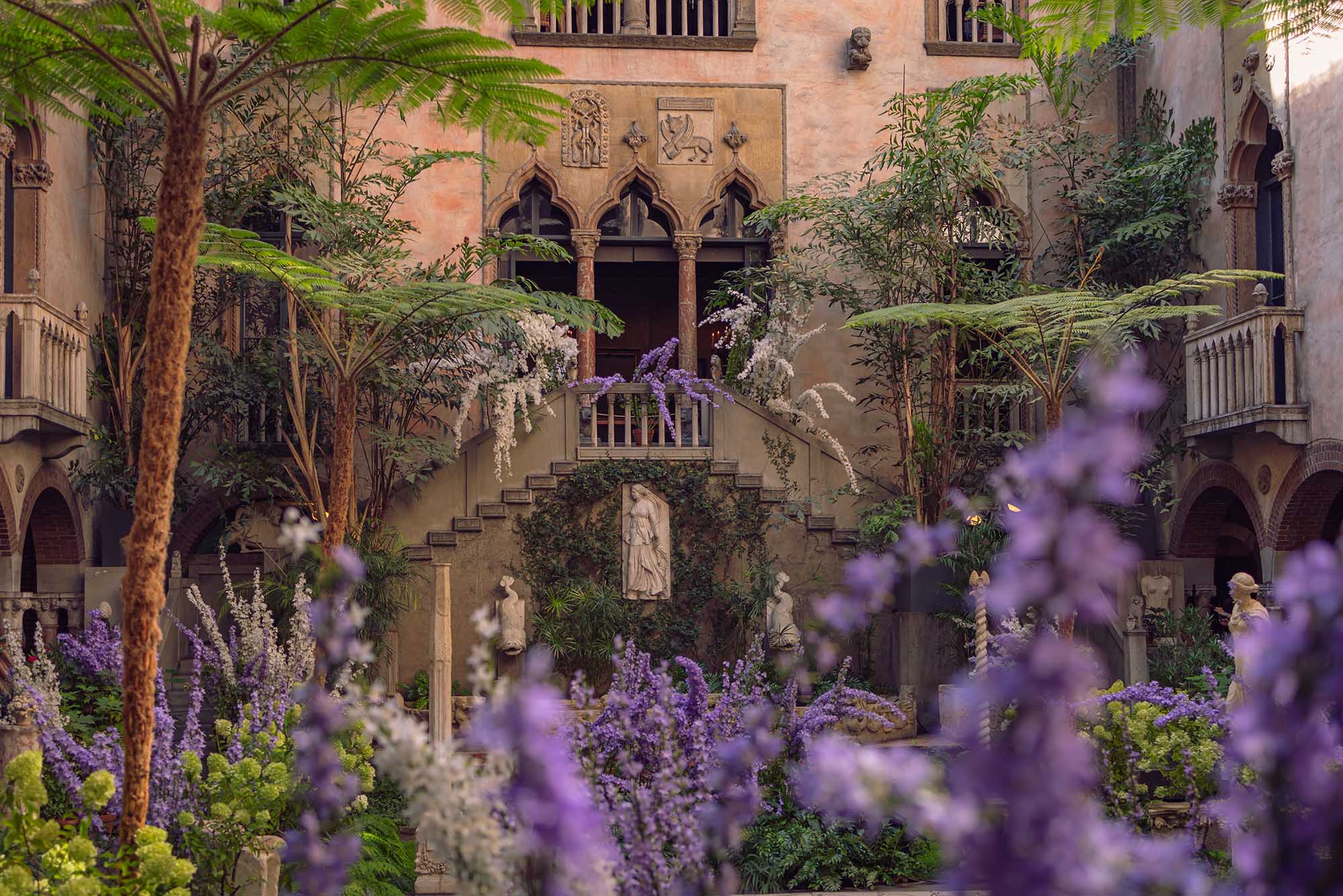 With no classes Monday, welcome the long weekend by museum-hopping, shopping, attending an Oscar movie marathon, and cheering on your favorite Terrier teams. We've compiled a list of what to see, do, and eat over the three-day weekend.
Museum-hopping
American artist Cy Twombly created thousands of prints, drawings, photographs, and sculptures inspired by his travels. In this exhibition, his work appears alongside ancient Greek, Roman, Egyptian, and Near Eastern art from the Museum of Fine Arts collection, as well as objects from his own personal collection of antiquities, which are on public display for the first time. BU students have free admission.
Through May 7, Museum of Fine Arts. Find more information here.
This weekend, the Isabella Stewart Gardner Museum's newest exhibition showcases the contemporary art of Betye Saar, a leading figure in the Black Arts Movement in the 1970s. Born in 1926, Saar became a world traveler, turning her experiences into art and stories along the way. The collection explores American stereotypes from her collective of travel history and memory. With the museum's University Membership Program, BU students have free admission.
Through May 21, Isabella Stewart Gardner Museum. Find more information here.
Free admission at the Institute of Contemporary Art/Boston (ICA/Boston)
On Presidents Day, the ICA/Boston is offering free admission to all its exhibitions. Warm up by exploring the newest installation, María Berrío: The Children's Crusade. In her works, Berrío explores the historic religious Children's Crusade of 1212 when thousands of children walked from Italy to France. Throughout this journey, these children sang songs, told stories, and produced artwork, all of which inspired Berrío's collection.
Monday, February 20, the Institute of Contemporary Art/Boston. Find more information and reserve tickets here.
A night at the theater
Make Way for Ducklings
Robert McCloskey's Make Way for Ducklings has been uniting the Boston community ever since its debut in 1941. Opening Friday, February 17, BU's Wheelock Family Theatre is presenting its stage musical adaptation of the book, Make Way for Ducklings: the Musical, which is a family-friendly tale about a duck family who overcomes challenges while exploring the Boston area.
Through March 12, Wheelock Family Theatre. Find showtimes and more information here.
The Coolidge Corner Theatre will air all the 2023 Oscar-nominated live-action, documentary, and animated short films from February 17 to 23. These films will be shown back-to-back, totaling about two hours. The 95th annual Academy Awards ceremony airs March 12 on ABC.
Friday, February 17, to Thursday, February 23, Coolidge Corner Theatre. Find more information here.
Calling all sci-fi fanatics. The Boston Sci-Fi Film Festival is the perfect weekend—or one-day—escape. As the nation's longest running science-fiction festival, BSF's popularity is sure to draw in crowds from all over the greater Boston area. The event features 80 films over the course of six days, either in person at Somerville Theatre or virtually. Need a break from action-packed space odysseys? BSF also features panels such as "The Politics of Film Making" and "Horrific Tales: Folklore and Horror."
Through February 21, in person at the Somerville Theatre or virtually. Buy tickets here.
Shopping
Brighton Bazaar Presents: Retromania
Have a passion for fashion? Get your thrift on and shop all things retro and vintage at Boston's Retromania, a themed pop-up market. The exposition will feature over 100 vendors with hand-picked vintage clothing, art, books, comics, collectibles, furniture, jewelry, and many other retro goods. The event even has a strict vintage-ensuring rule: every single item sold has to be 20 years or older.
February 18 and 19, 4 pm, Roadrunner. Reserve tickets and find more information here.
Drag Night Bingo at Time Out Market
Come down to Fenway's popular Time Out Market and get your game on, for free. Grab some friends and good food and play some bingo accompanied by drag performances.
February 19, 6 to 8 pm, Time Out Market. Find more information and reserve tickets here.
Sports
Cheer on your Terrier teams
On Friday, women's hockey will face off against Northeastern. On Saturday, head to a men's basketball game against Bucknell, grab an early dinner, and then watch as men's hockey plays Merrimack.
Women's hockey vs Northeastern is February 17 at 7 pm; men's basketball vs Bucknell is February 18 at 1 pm; and men's hockey vs Merrimack is February 18 at 6 pm. Find more information and get tickets here.