BU Alum Got Fur Sales Banned in Her Town—Now She's Targeting Animal Cruelty in Farming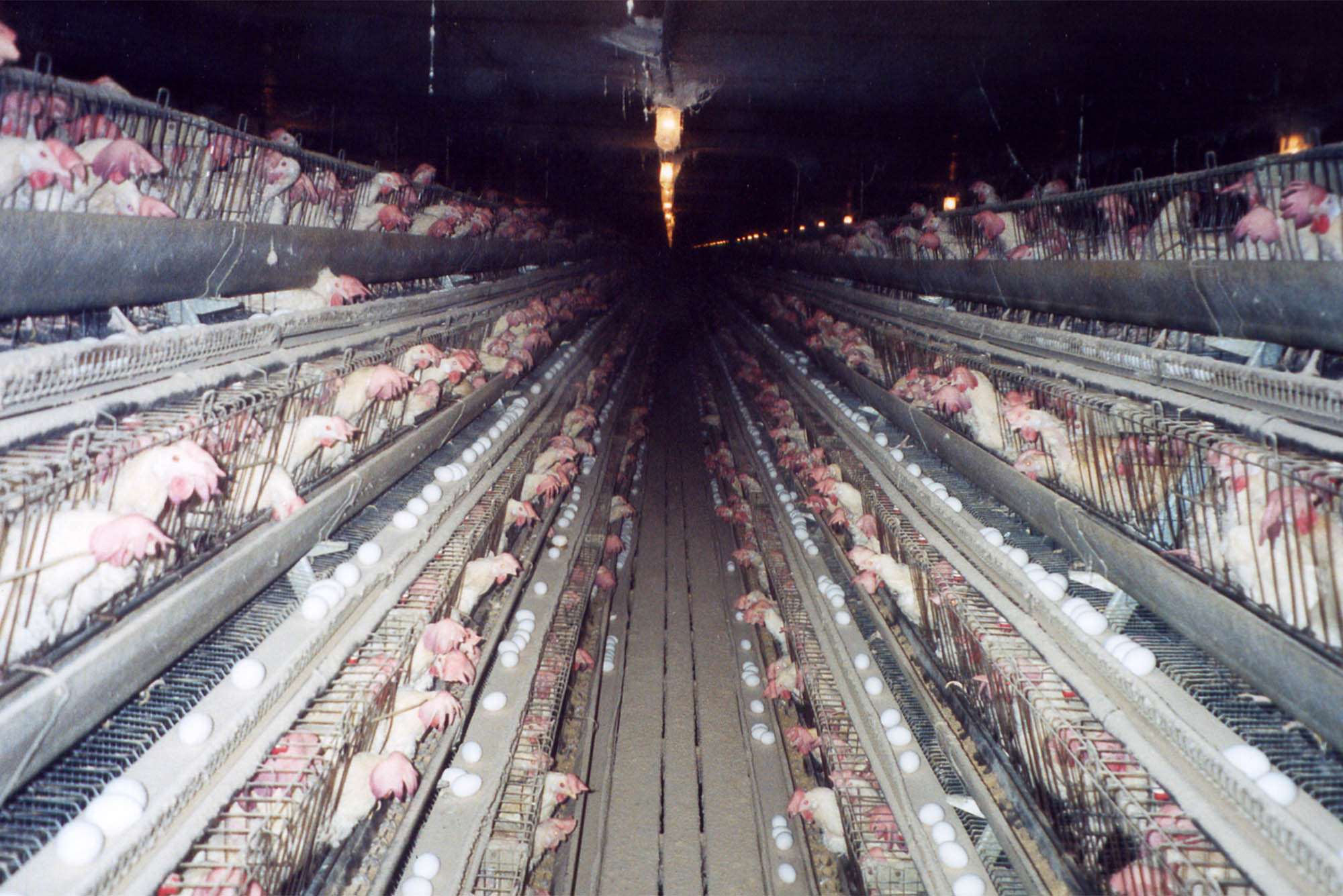 Alumni
BU Alum Got Fur Sales Banned in Her Town—Now She's Targeting Animal Cruelty in Farming
Nirva Patel talks about the congressional debate over the five-year farm bill and about factory farming animal abuse
You cannot buy fur in Weston, Mass., largely because of Nirva Patel (ENG'00). The tony hamlet 15 miles west of Boston outlawed the sales in 2021, making it one of a half dozen Bay State communities with such an ordinance.
"Fur is extremely cruel," says Patel, who petitioned for the ban. "When trapped in the wild, animals are known to literally bite off their legs from fur traps in order to attempt to return to their babies. In fur farms, animals are in overcrowded cages and suffer from infectious diseases, only to be skinned for their fur."
Patel's current crusade involves this year's renewal of the federal farm bill and its rules and subsidies regarding factory farming. Inhumane conditions for animals destined for the dinner table have long been a flashpoint for animal rights activists, including Patel, a global policy fellow at Harvard Law School's Animal Law and Policy Program. She's the emerita chair of Farm Sanctuary, an advocacy group against factory farming animal abuse.
Animals fascinated Patel as a child and steered her winding highway through higher education. Seeking "hard skills that would one day allow me to do what I was most interested in," she says, she studied biomedical engineering at Boston University, hoping to design alternatives to animal tests for a medical device company after graduation. She later went to law school, concentrating in patents.
"If I was going to invent those [testing] models, I would need to protect them from infringement," she says, explaining her law studies.
Then COVID hit and sent her in a new direction. The potential role of animal markets in the coronavirus' origins ignited her curiosity and a return to academia, this time the master's program in animals and public policy at Tufts Cummings School of Veterinary Medicine, before she landed at Harvard. Patel discussed the farm bill with Bostonia.
Bostonia:
From an animal welfare perspective, what's likely to be in the bill vis-à-vis any provisions about factory farming? Have things been getting better, worse, or just stagnated over recent reauthorizations?
Nirva Patel: The bill has great potential to directly impact what we eat on our plates, but is limited due to its continued financial support for factory farms and consolidated agriculture. Its impact favors the top 7 percent of farmers, billionaire agriculture investors, and wealthy landowners.

The tremendous suffering of billions of animals trapped in factory farms has caused consumer outrage and demanded more consumer transparency to meat and dairy products.

A strong bill would recognize protections for farm animal research, increase subsidies for fruit and vegetable producers, and encourage SNAP [Supplemental Nutrition Assistance Program] recipients to make healthy choices. We need a better bill to change the status quo policy of supporting Big Ag rather than thinking deeply about how to impact human health.
Bostonia:
What actions are you and Farm Sanctuary undertaking to influence the bill?
Nirva Patel: Farm Sanctuary is leading the call for change on Capitol Hill, and organizing communities nationwide, to urge policymakers to recognize the power of plants and plant-based foods. If we subsidize healthier foods, we will be able to promote nutritional security and sustainable farmer support.

We recently worked with Rep. Earl Bluemenauer [D-Ore.] to reintroduce the Food and Farm Act. [The act would eliminate environmental payments to factory farms that practice intense confinement of animals, while creating tax incentives for animal welfare by small and midsize farmers, among other provisions.] In January, we joined [Massachusetts Rep.] Jim McGovern, [Washington Rep.] Kim Schrier, USDA leadership, and advocates for the environment, human health, justice, farmers, and farm animals in a push for reform at a Capitol Hill roundtable. With over 1.8 million followers, we regularly publish blogs and action alerts to help shift the farm bill to support healthy and compassionate change.
Bostonia:
Why should Americans be concerned about factory farming?
Nirva Patel: Aside from perpetuating incredible mass suffering of billions of animals who have an inherent will to live, factory farming fails from an environmental, public health, and equity and social justice perspective. Animal agriculture is responsible for 14.5 percent of anthropogenic greenhouse gas emissions worldwide, drives species loss, land degradation, water pollution, and increased waste.
Bostonia:
Can you tell us about your campaign to ban fur sales in Weston?
Nirva Patel: When I learned that a professor from Wellesley College banned fur [sales] in Wellesley, I decided to file a citizens petition in my town, Weston. I was amazed by the hearts and minds of Weston town citizens who love animals and their bountiful trails—and in my speech, I highlighted how fur is not synonymous with the love of animals and nature. Town members enthusiastically voted to pass the law in Weston. After that meeting, I worked with my father-in-law and children to pass a similar ban in Lexington, although the Lexington ban is much stronger, because it sets a precedent to restrict the online sale of fur. I hope to support other citizens in other towns to work together to end such a cruel and unnecessary trade.