Alum Steve Martin, Founder of a New York PR Firm, Works With Some of the Biggest Names in Music—from Foo Fighters to Paul McCartney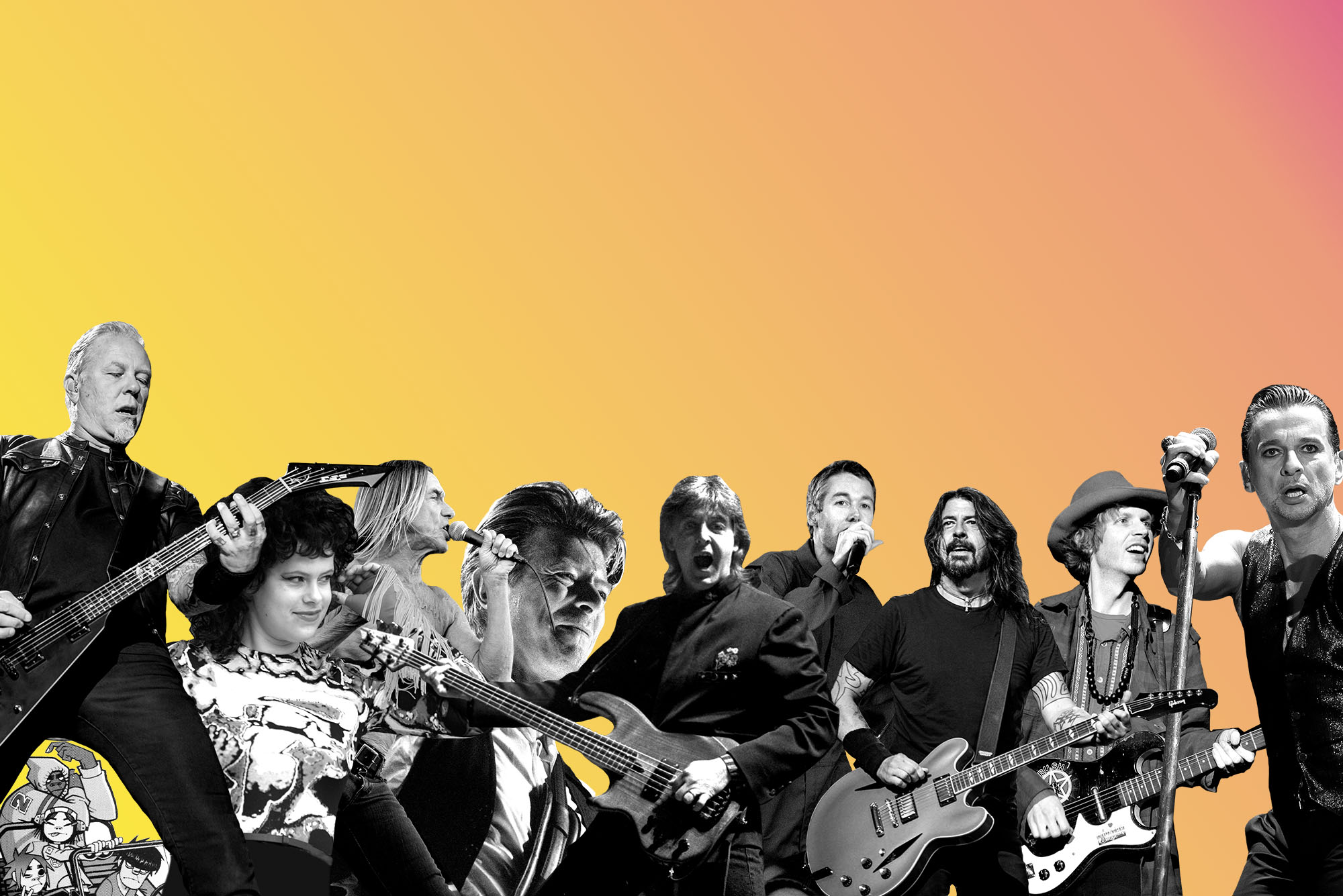 Alumni
Music Man
Steve Martin (COM'87) works with some of the biggest names in music—from Foo Fighters to Paul McCartney
When I was a pop music critic at the Boston Globe in the 1990s, one of the job's little joys was phoning this top-shelf public relations company in New York and setting up coverage of, say, the Beastie Boys, Radiohead, Smashing Pumpkins, Moby, or Dinosaur Jr.
I'd ring in and the receptionist would chirp, "Hello, Nasty!" The company was called Nasty Little Man. Now, what kind of name is that for a respectable PR company?
Steve Martin (COM'87), who helms Nasty, relishes explaining the genesis
of the name. In 1991, he was toiling as a publicist at the New York indie
label Relativity, which had just inked a deal with the major label Sony. Martin was not overly enamored with the roster of bands they were now obligated to publicize.
"One of my superiors at Relativity gave me a hard time about not getting as much, or as good, press on the stuff Sony was doing," he says. "And I just said, 'It's not getting the kind of press that previous projects I've worked on have because it's terrible music, just bad.' And that person said, 'You don't like anything. You're just a nasty little man.'
"I just thought that was funny," says Martin, "because I didn't see myself as either of those things. I'm not particularly nasty and I'm not particularly little. And it was ironic because I knew I had better taste and a more diverse music collection than anybody at the company."
When it came time to form his own company—initially run out of his two-bedroom sublet on the Lower East Side—he chose the tongue-in-cheek name Nasty Little Man. One of Martin's clients and longtime friends, the Beastie Boys, even titled their fifth album Hello Nasty in 1998. He didn't know about it until he was at a corporate meeting at their label, Capitol, and the title was unveiled. Capitol sent out "Hello Nasty" name tags to record stores for employees to wear.
Over the years, Nasty has built a who's who client list that currently includes Paul McCartney, Foo Fighters, Gorillaz, Metallica, LCD Soundsystem, Arcade Fire, Rammstein, Ghost,
Spiritualized, Depeche Mode, and Iggy Pop. Martin worked with David Bowie on his final album, Blackstar, before the musician's death in 2016 and still does PR for the Bowie estate.
Boston's Rock Scene
None of this would have happened had Martin, now 58, not left his Long Island home in 1983 to pursue a journalism degree at BU.
"Originally, I wanted to be a writer and/or to play music for a living, so it seemed like, out of the places I got into, BU had the best communication program and the best journalism school.
"I definitely found and honed my voice as a writer" at BU, he adds. "Just the sheer practice and the kind of drilling into me of the basics of writing and reporting. It's stuff that I still utilize to this day. I write the bulk of our press releases and material that comes out of my company."
Martin, along with some of his classmates, immersed himself in the vibrant Boston rock scene. "Those were the days when I was going out between four and seven nights a week. There was always something to see, national or local: great bands, like Hüsker Dü at the Rat or the Cramps and Motörhead at the Channel. I saw some of the best shows of my life there, and I would also say it was crucial for my career path. I remember seeing Metallica at the Channel on Super Bowl Sunday [in 1984] when there were a hundred people there. I also went to see U2 on their War tour and David Bowie on his Serious Moonlight tour [both in 1983]."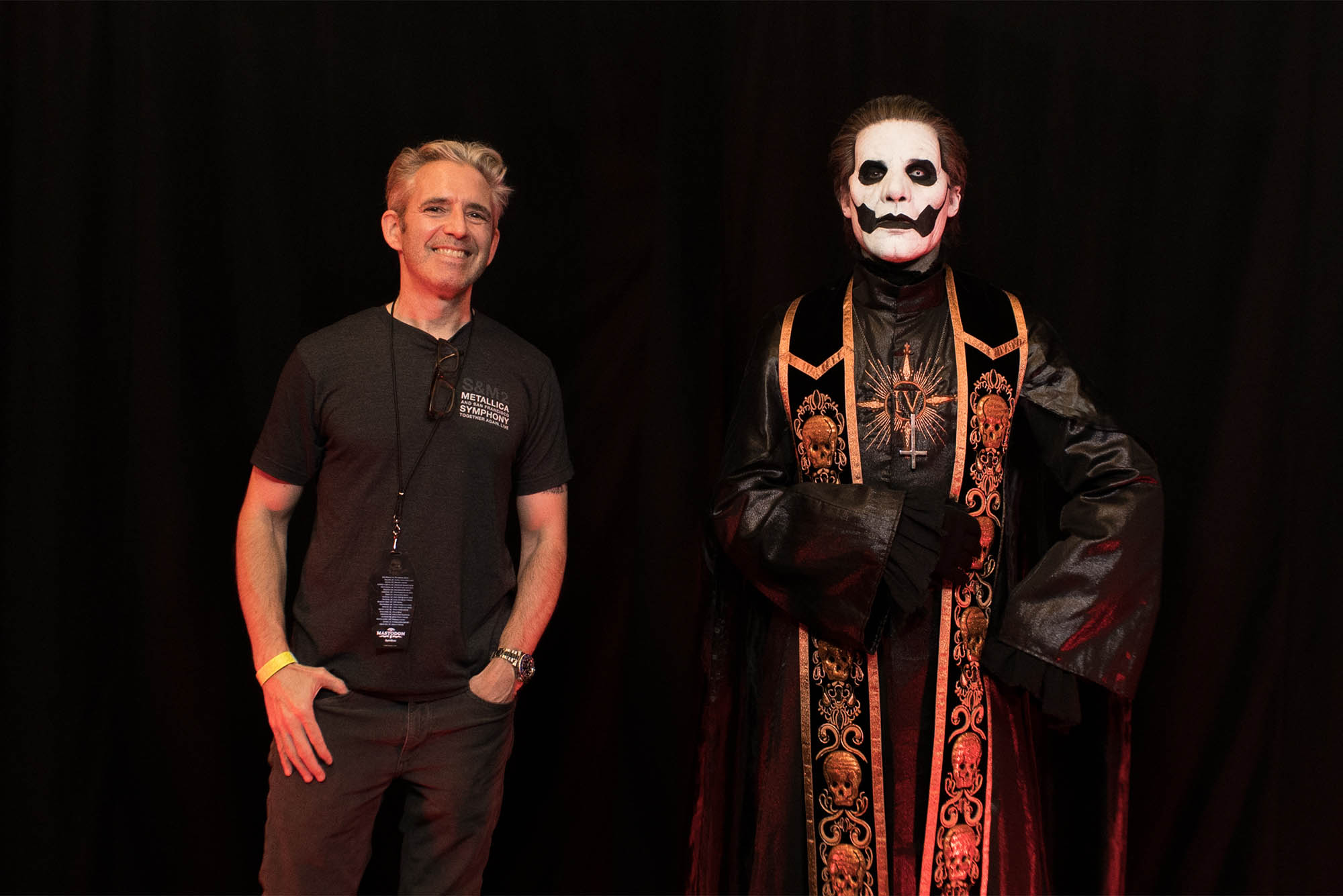 Metallica, U2, and Bowie all later became Nasty's clients.
"My philosophy on music PR is basically this," Martin says. "It's arguing about music until you impose your taste on somebody else's. A lot of it is being confident in your musical taste and your knowledge of your client and making the case that they should have something that somebody else is up for."
His roster, Martin says, "is pretty straight-up alternative or indie rock, just my taste. I listen to LCD Soundsystem, Ghost, Radiohead, and Rammstein back-to-back. I never do country or R&B or rap. I would just say that the roster is one hundred percent a reflection of my own personal taste."
While studying at BU, Martin also pursued life in the live music lane, joining Boston's hardcore punk band, the F.U.'s, as a guitarist in 1984. (The band changed its name to Straw Dogs in the fall of 1985.)
"He was one of very few nonoriginal F.U.'s/Straw Dogs that did not complain about our rigorous rehearsal schedule of two or three times a week," says the band's singer, John Sox. "Steve is a hard worker, a talented lead guitarist with mastery of the wah-wah pedal, and went all out with his physical performance on stage. Steve is an ambitious guy who pushed us to expand our audience by taking the band in a more crossover/metal direction."
After Straw Dogs and during his junior year at BU, Martin joined the well-known hardcore punk band Agnostic Front, commuting from Boston to their base, New York City. He started doing publicity for the label they recorded for, Relativity. The label liked what they saw and brought him aboard to do it full time. Which worked. Until it didn't.
Foo Fighters and Other Early Clients
And ultimately that led to Nasty. Early clients were the metal band Helmet and the alt-rockers Ween. The big breakthrough—though no one knew it at the time and many doubted the band—was Dave Grohl's new group, Foo Fighters, in 1995, a few months before their debut album was released.
Grohl had been the drummer for Nirvana, which broke up after singer-guitarist Kurt Cobain's suicide. Grohl switched to guitar and vocals—and to front man and songwriter—and the rock world collectively said, "Huh?" Or, as Martin tells it, "People in the industry were saying, 'So, the drummer from Nirvana thinks he's gonna be some superstar front man?'"
Martin recalls turning away a new metal act he didn't care for and hearing back from their management, "'Well, good luck with the drummer from Nirvana.' So many snide comments."
He was undeterred. "I just loved their music and that's my sole criteria," he says. "The songs were well-constructed, melodic punk-tinged rock and roll. Very raw and unadorned and perfect for that moment in time in my life."
He learned indirectly that he'd landed the Foos' job. "I'd met with the band a few times prior to their first New York City show at Tramps," he says. "It was while they were on tour with [former Minutemen bassist] Mike Watt. After that show, the band threw an impromptu after-party at the Paramount Hotel bar. I was sitting with Grohl and he introduced me to someone as 'my publicist' and that was how I found out I'd gotten the gig."
Most of the acts Nasty has worked with have come, more or less, from Gen X, Martin's generation. But then there was the former Beatle. And Bowie. Martin calls these clients his "third wave—people who were older than I was, people whose music I had grown up on, from preschool if you're talking about the Beatles, to grade school if you're talking about David Bowie, to high school if you're talking about Iggy Pop and Metallica."
Martin started working with McCartney in 2008, after being introduced by Scott Rodger, who was then managing one of Nasty's clients, Arcade Fire. "He was restructuring Paul's team with people he thought were a better fit for what Paul was looking to do in the coming years and the music he was working on," Martin says. "Scott set up my job interview as it were. It was pretty straightforward."
"At heart, he's a working musician from Liverpool," he says of McCartney. "It's a weird thing to say, but in my relationship with him, he's a normal guy. He's really passionate about music and art and family and life and love. He's a very warm presence. Very friendly to me from day one."
Martin served as Bowie's publicist the last half year of his life, right up to the release of Blackstar, the album released two days before Bowie's death in January 2016. He was brought in to meet Bowie as Blackstar was being completed.
"I can't talk too much about the details of the conversation as they're confidential," says Martin, "but it's another of those cases of someone whose music I'd grown up on—practically part of every fiber of my being—and he just put me tremendously at ease when I met with him. So down-to-earth and rooted in reality. Decent, friendly, asking questions about my personal life. If I'd had more time with the man, we'd have had more fascinating conversations."
---

"At heart, he's a working musician from Liverpool…. In my relationship with him, he's a normal guy. He's really passionate about music and art and family and life and love.

---
Of working with the two, Martin says, "It's gratifying to know you're helping someone whose music helped you through difficult times, that you're helping the process of chronicling where they were at that point of their career, for generations to come."
Martin has a theory about musicians who acquire great wealth, power, and fame, what it does or does not do to them. "The way these people grow up," he says, "Paul being a working-class kid from Liverpool and Bowie a working/middle-class kid from Brixton, I've found that it amplifies what's already there. If you're a good person, you're going to be a better person; if you're a generous person, you're going to give a ton of your money to charity and put your time into helping others. If you're a bad person, with fame and money and wealth, there's liquor and drugs. In vino veritas."
Over the first eight years, Martin says, his company grew at an exponential rate, hitting 15 staffers, after he opened a Los Angeles office. It proved to be too much and he closed LA in 2001.
"The music industry is not as big as it once was," Martin says, "so there's a bit of a correlation. But [mostly] it was making me miserable because I was doing the administrating and not doing the actual legwork—not pitching or negotiating or even writing as much as I liked to. I was fielding calls, emails, texts, and back then, even faxes from various record companies and managers. When you have something like 60 clients, it's impossible to give everyone the attention they want or deserve."
Nasty now has about 20 active clients, and Martin has 5 employees. "It was just to get things down to a reasonable volume and not have to feel the drive or urge or pressure to be number one in music PR, but just to be the best possible PR company for Radiohead and Foo Fighters and Beck and Gorillaz. And that's how it's been for the last 20 years."
While Martin is a major player in the industry, he is unaccustomed to being in the media spotlight himself. "It's such an odd thing to do," he says, of talking about himself and his work. "I have the kind of job that, when it's done well, it seems like things magically happen. I have relatives who are not in the industry and they'll see one of my clients and say, 'Did you see so-and-so on SNL?' and I say, 'Yeah, I pitched that.'"