Boston Police Commissioner Michael Cox Scaled the Blue Wall of Silence
Alum was beaten by fellow police officers who mistook him for a suspect. Now, he's Boston's top cop
Government & Law
Boston Police Commissioner Michael Cox Scaled the Blue Wall of Silence
Alum was beaten by fellow police officers who mistook him for a suspect. Now, he's Boston's top cop
Michael A. Cox, Sr., was laser-focused on the suspect running away from him. It was a freezing night in January 1995, and Cox—with a phalanx of fellow Boston police officers behind him—was chasing a car of homicide suspects through the streets of Dorchester and Mattapan and into a cul-de-sac that ended at a fence.

Cox's target jumped the fence and kept running. Cox, a plainclothes officer at the time, was right behind him when he felt a sharp crack to the back of his head.
He fell to the ground and more blows followed—to his forehead, his ribs, his face. Other police officers, who had been farther back during the car chase, had mistaken Cox, a Black officer dressed in street clothes, for a suspect. Officers surrounded him, kicking and punching, until one of them noticed his police badge under his jacket.
"Oh my God," one of the officers breathed. Cox passed out. There was a long stretch of silence before anyone called for an ambulance.
While Cox was shocked by the viciousness of the beating, he could almost understand how officers might have mistaken his identity. Almost. It was dark, his badge was under his parka, the chase had been intense, and sometimes in police work, a split-second decision means the difference between life and death. What he couldn't understand—and still can't—is the lie that followed.
His fellow police officers closed ranks. They told his wife that Cox had slipped on a patch of ice. They wrote police reports that obscured what actually happened. Cox spent six months recovering from the most acute of his injuries. He spent four years waiting, and eventually demanding, in the form of a civil lawsuit, for some acknowledgment of what happened to him. He expected, if not justice, then at least an apology.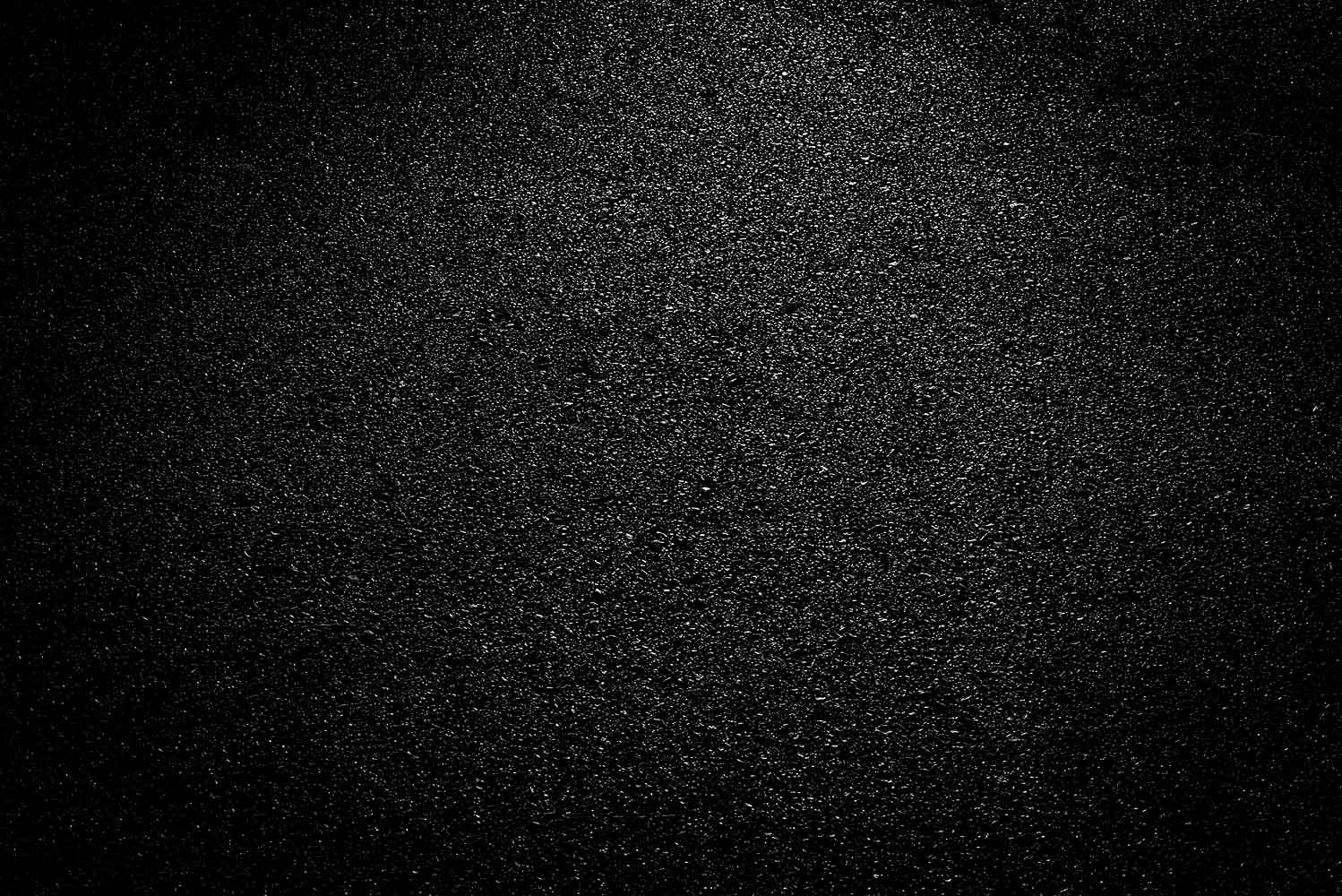 ---

I was thinking, 'Why would I want to leave this job because some knuckleheads that maybe shouldn't have been on the job in the first place are trying to force me out?' So, I chose to stay.

---
Throughout all this, Cox was threatened, harassed, made a pariah in the department. But he never left. He stayed on the force, his presence a testament to a dogged determination to keep doing a job he loves.
"I was thinking, 'Why would I want to leave this job because some knuckleheads that maybe shouldn't have been on the job in the first place are trying to force me out?'" says Cox (Questrom'18). "So, I chose to stay."
And in August 2022, nearly 30 years later, Michael Cox, 57, was appointed commissioner of the Boston Police Department.
A Blue Wall of Silence
Dick Lehr, a College of Communication professor of journalism, is a former Boston Globe investigative reporter who covered the police department during his tenure at the paper. Lehr, who later wrote a book about Cox and the beating, describes what happened that night as "one of the worst cases of police brutality in modern times."
At the time of the beating, Cox, who was 29, had been on the force for half a dozen years. He was a member of the department's elite Anti-Gang Violence Unit, a small but effective team that swept gangs, drugs, and guns off the city's streets. He and his team would work nights, in sweatshirts, parkas, and jeans, blending into nightclub crowds where they'd watch, with the careful eyes of trained observers, for signs that a rowdy night might suddenly trip into violence.
It was on January 25, during one of these shifts—after a nightclub crowd moved to a take-out spot—that an old slight, fueled by booze, combusted. Someone pulled a gun and squeezed off several shots. A man crumpled to the ground. Chaos erupted. People pushed to get out the door. Someone called 911 from the restaurant.
When the call came into the police station, Cox was winding down his shift. He and his partner had been out all night and were settling in to fill out some paperwork before heading home. But just after 2:30 am, their radios erupted with reports of the shooting. The two jumped into their cruiser and took off, along with dozens of other officers, to chase the suspects who'd fled in a gold Lexus. By daybreak, Cox's life had changed forever.
As he lay in bed at home recuperating from the beating, Cox waited for an apology. He expected to hear from the officers who were responsible—or, at the very least, some acknowledgment from department brass. His belief in justice gave him confidence that the officers who mistook him, who hit him and left him out to dry, would do the right thing. Cox believed that right would win out over wrong.
But the silence stretched on. Instead of offering an apology, officers wrote false or misleading reports that downplayed Cox's injuries to mere clumsiness, Lehr writes in his book The Fence: A Police Cover-Up Along Boston's Racial Divide (Harper, 2009), which he based on testimony, court documents, and interviews with those involved. Boston police investigators were similarly stonewalled: almost every officer they interviewed from that night said they hadn't seen anything and didn't know anything.
"I just don't understand how I can be dehumanized in that way," Cox says in a recent interview. "And to have no one understand, and no one stand up for me? I was struggling."
His family urged him to quit the force and go public. Local activists and advocates called his house to let him know they were ready when he was. At the same time, the message he was getting from his department was: Let it go. Don't make this a messy public affair.
"There was certainly a period of time when I thought about leaving," Cox says. "A lot of people thought that I should leave. But I'll be honest with you: when I came on the job, I wanted to help people. I loved the job, and I worked really hard. I was an active police officer, actively involved in busting up gangs, arresting real criminals, murderers—things of that nature. I really felt that I was doing God's work, so to speak."
So, Cox found a third way. He sued the city and several officers for violating his civil rights. He was ostracized from the department when he did, but he remained on the force.
"You have to admire his staying power," Lehr says in an interview with Bostonia. "A lot of other people would have left a long time ago and turned their back on the BPD if they'd gone through what he went through—and you wouldn't blame them. It's a testament to his strength that he stayed."
In 1998, Cox won a verdict against several officers, and the city settled his other claims in 1999, to the tune of nearly $1 million. But it was never about the money for Cox. It was about justice—and making sure that what happened to him would never happen again.
Still, the trial represented a fraught time. Cox's tires were slashed more than once. He became an outcast among many of the same officers he'd once considered friends and even brothers. It was another moment when he could've walked away from it all.
"I was a young police officer at the time, and I wasn't afraid of criminals or murderers; I certainly wasn't afraid of bad police officers," he says.
"So, some of that harassment, it became crystal clear to me, was intended to make me leave. That made me reassess, you know, why am I on this job in the first place? And the reality is, I'm here for the right reasons. There's a tremendous amount of people who are here for the right reasons as well. If I leave, it only makes it more likely that the bad people will outnumber the good people. And so, for me, it was about staying in a job that I love. And more importantly, trying to make sure to fix it in the way that I knew how."
A handful of people may have made poor choices, Cox figured. But there was still a lot of good to be found in the department, and he focused on that.
Seeing the Good
To this day, Cox holds an enduring belief that people are essentially good, that they want to do the right thing, to look out for each other.
It's a surprisingly optimistic point of view, given what he's been through. Not to mention that he's someone who, by virtue of his job, routinely sees people at their worst. Cox has been involved in dozens of arrests and in bringing about necessary change in the department. Every day for years he interceded in moments when people were desperate enough, angry enough, or fearful enough to join a gang, steal something, fire a gun. As a member of the department's gang unit, he was elbow-deep in the gritty underbelly of Boston for years, trying to wrest some sense of calm from the chaos.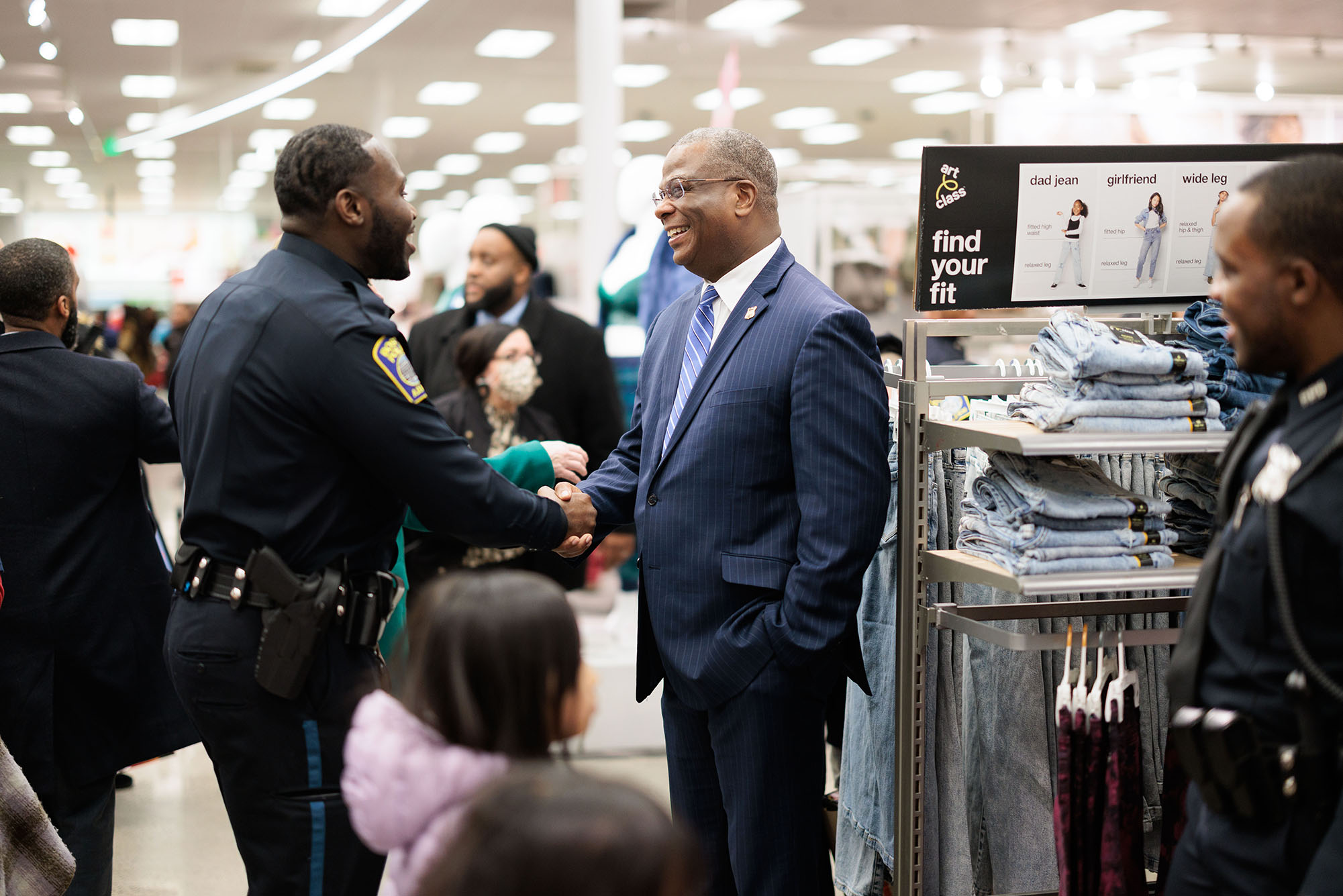 Cox's equable nature belies this rough-and-tumble work. He's soft-spoken and quick with a laugh, and he's always willing to lend an ear. At a community event in Dorchester just before the holidays last December, he was frequently pulled aside by residents who wanted to congratulate him on his (relatively) new job, or ask a question about goings-on in their neighborhood, or just to share an inside joke. One child, who craned his neck all the way back to look up at Cox's 6-foot-2 frame, greeted the commissioner with a gleeful, "Hi, president!"—a salutation that elicited peals of laughter from Cox.
This core belief in the ultimate goodness of people is also likely the driving force that's kept him going in a job that could easily grind a person down.
"Something I've noticed is that if you take the time to listen to people, they all have a tremendous story," Cox says from his office on a recent afternoon. "But you have to take the time to listen; sometimes we're all so busy wanting to talk that we don't actually do that. And I found that I like listening, and I like hearing other people's stories, because that gives me hope, and joy. It makes me see the good in people."
A Kid from Roxbury
Cox was born at Beth Israel Hospital in the summer of 1965 and grew up in Roxbury, the heart of Boston. He was the youngest of six children, and though his parents had met and married in Tennessee, they'd lived in Boston for a decade by the time Cox was born.
Lehr describes Cox's parents as belonging "squarely in an emerging Black middle class" in the 1960s and 1970s. They owned their home, one half of a large two-family house they shared with Cox's grandparents, and were hardworking. His father, David, was the first Black person to own a landscaping business in Boston, D. E. Cox Landscaping. His mother, Bertha, was a wire sorter at the Waltham, Mass., branch of Raytheon, an aerospace and defense company, for 30 years.
His family home was something of a sanctuary from the trouble-prone Dudley Square area nearby (now called Nubian Square). During the 1960s and 1970s, Lehr writes, Dudley Square "became a no-man's-land," where high unemployment and homelessness often led to crime.
In the early 1970s, the city built a new police station and a courthouse in the heart of Dudley Square—right in the family's backyard. Cox got to know some of the officers growing up, Lehr writes in his book, and was drawn to TV shows about police, early experiences that would plant the seed for his own career.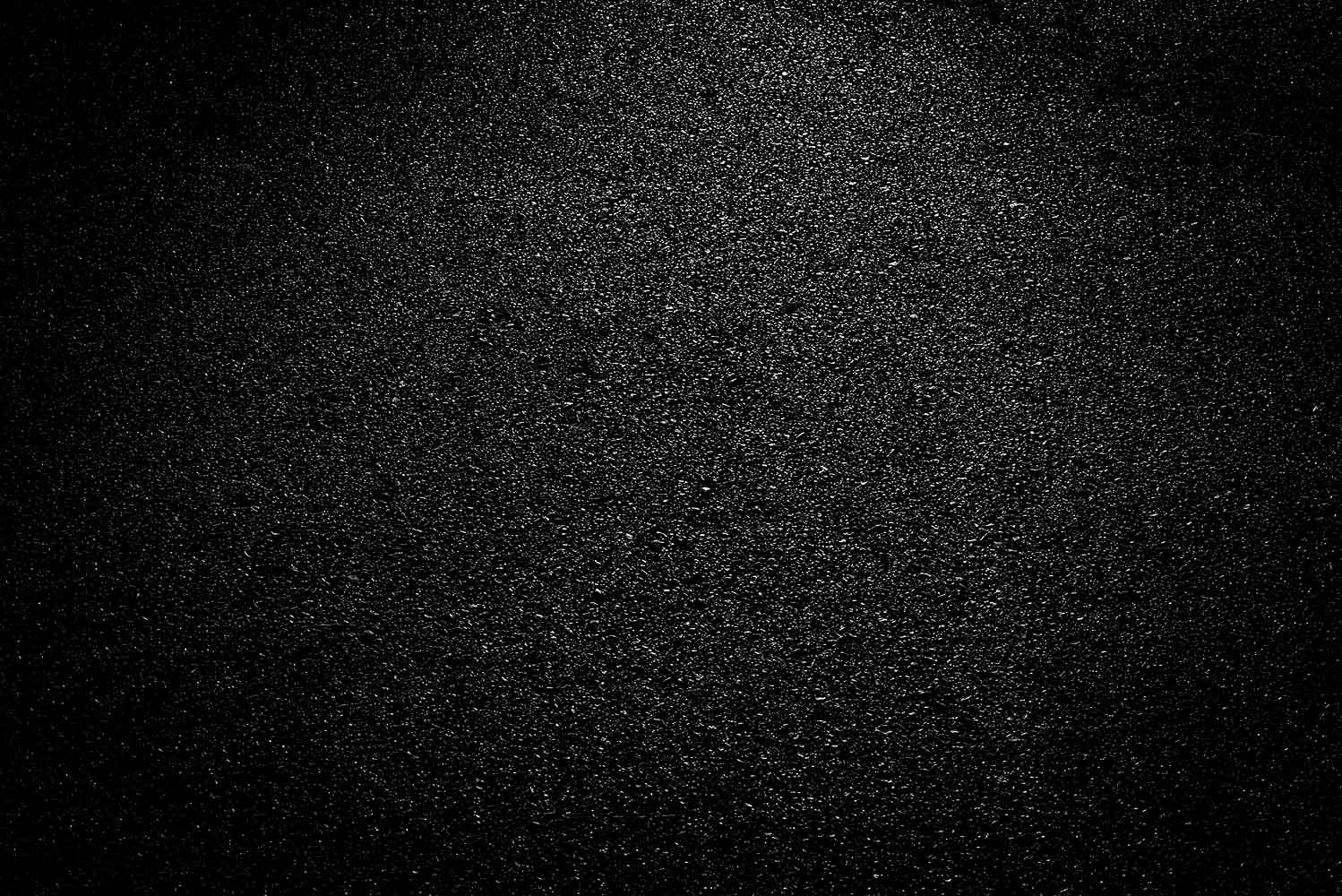 ---

I found that I like listening, and I like hearing other people's stories, because that gives me hope, and joy. It makes me see the good in people.

---
Cox attended private school, then met Kimberly Nabauns, who would later become his wife, while they were both at college in Atlanta: Cox at Morehouse College and Kimberly at Spelman College. She was bound for medical school when Cox sat for the civil service exam. The pair juggled two demanding careers while raising three children—Kimberly eventually became an anesthesiologist and works at a hospital in Brockton, and Cox joined the BPD in 1989, just after college.
After the beating and his lawsuit, he moved through the ranks at the police department, taking on various roles and learning more about how the department worked as he went along. He was a sergeant detective in the intelligence unit, where he performed dignitary protection duties, and served as the liaison to the US Secret Service and as a supervisor assigned to the Joint Terrorism Task Force. He's a two-time Boston Police Department Medal of Honor recipient and has received numerous other commendations from the department.
His presence on the force was a reminder that the 1995 incident—and the systemic forces that enabled it—couldn't be swept under the rug.
"I just think the fact that he stayed, that the story did become a big story and a big lawsuit, sensitized the city and some in the command staff that the power of the blue wall of silence is something that needed to be confronted," Lehr says.
In the early 2000s, Cox joined the department's Bureau of Investigative Services and was instrumental in reforming the office, says Paul Joyce, who was Cox's supervisor at the time. Joyce served 31 years with the Boston Police Department before he retired in 2014.
"Michael was in charge of overseeing the forensics division, which at the time was in need of a complete restructuring and rebuilding," says Joyce, now an assistant professor and chair of the criminal justice and criminology department at Salve Regina University. "He went in and played a really important part in the change process in that unit, and in modernizing forensic investigations in the Boston Police Department."
Cox was promoted to deputy superintendent of the BPD in 2013, and a few years later, he was its superintendent and was at the helm of the department's Bureau of Professional Development.
At the same time, he continued his education. "The concern was really more about how do I fix it? How do these things happen? How can I get educated? How can I work within this department to figure out how to change it for the better? How can I educate myself about how to run an organization?"
He found answers at Curry College, where he earned a master's degree in criminal justice, and at Boston University, where he received an MBA at the Questrom School of Business.
At BU, Cox threw himself into learning about organizational structures and management tools. This sort of business education, he says, isn't something usually taught during police training. But Cox saw the value in understanding the police department as a whole.
"People always seem to treat law enforcement or public safety as a special entity, as if it is not a part of the rest of the world," he says. "In reality, we're an organization of thousands of people that has almost a half-billion-dollar budget, and it should be managed and run just like any other organization. Whatever it is that makes an organization in the private sector run better will also help a police department."
In 2019, Cox left Boston to take a job as chief of the Ann Arbor Police Department in Michigan. He and his family had visited the area before, often
to cheer on Michael, Jr., who was playing football at the University of Michigan, Cox said in an interview with a local Washtenaw County organization. When the chief position opened up, he was interested in the chance to work with a smaller force—Boston counts upwards of 2,000 sworn officers; Ann Arbor's force is closer to 120.
Boston Commissioner Cox
In January 2022, Boston started searching for a new police commissioner. The department was making strides in some ways—the number of homicides in the city was relatively low, and remained so even during the height of the COVID-19 pandemic, bucking a trend in other large cities—but was still troubled.
The previous commissioner, Dennis White, was placed on leave in January 2021, only two days after his appointment to the post, following a Boston Globe investigation into domestic abuse accusations. White was later fired and an interim commissioner installed for about a year, until Cox was appointed in the summer of 2022.
The city was also in the midst of a sea change: Boston Mayor Martin J. Walsh had vacated the office to join President Joe Biden's administration as US secretary of labor. Michelle Wu, a progressive candidate, was elected mayor in 2021 with a mandate: she'd promised transformational change to the city's staid establishments, including public safety. Wu championed restorative justice and community oversight.
Cox had been pushing for similar policing strategies in Boston and in Ann Arbor.
"When we talk about reform," he says, "we need to talk about a process called community policing. Traditionally, wherever that's used, it's had very good outcomes, because we're actually building trust within the community and getting more people involved. You're working through problems, you're partnering with all kinds of folks, and you tend to have a successful outcome. That's what I've learned from all the years of police work and all my years of schooling."
So, when Wu met with Cox during an interview in June 2022, she knew he was the best choice for Boston, she said at his swearing-in ceremony in August.
"Right away, I had a feeling settle in my chest that we might have done the impossible," she told the crowd gathered on City Hall Plaza for the ceremony. "I had been told that it would be impossible to find someone who could embody all the qualities that Boston was looking for in our police commissioner at this moment…. But at the end of the day, Michael Cox is used to proving that more is possible."
For Cox, the first several months on the job have been "deeply rewarding," he says. "It's really good to be back in the city I've called home for most of my life."
"My favorite part of this job has always been talking with residents and just getting to know them and having them get to know me," Cox says.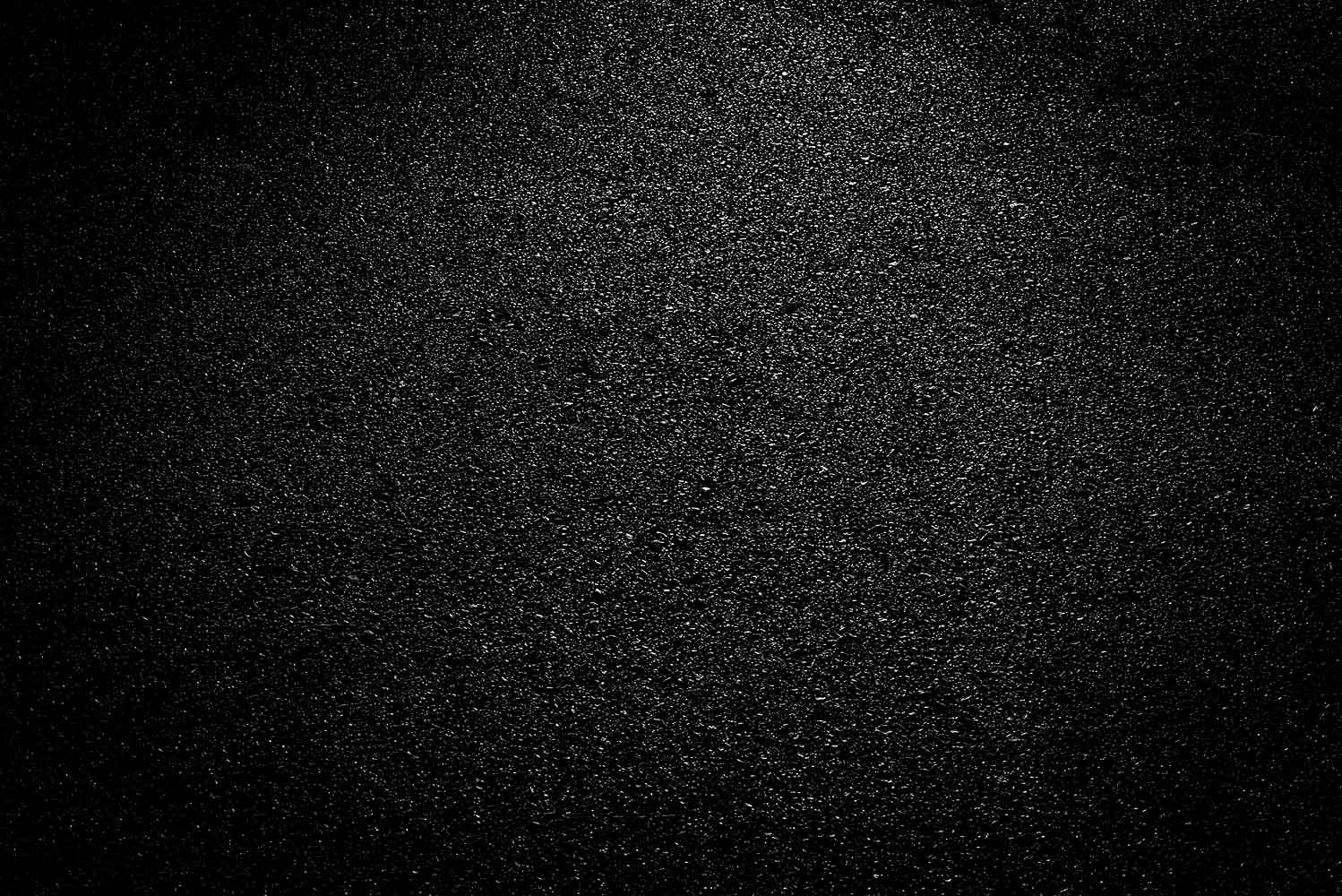 ---


People are going to be very honest with you, and that's a good thing, that's the stuff we need to hear. I'm just thankful whenever people interact with us, because it's an opportunity to get to know the community better and get to know the issues better.

---
Most of his days so far have been packed with meetings—getting up to speed on issues in the department and in the city, and meeting with dozens of stakeholders who rely on the police. But he relishes the opportunities to meet with citizens during public events, he says.
During the charity holiday shopping event in Dorchester, it was impossible to tell who among the many people Cox greeted was a friend and who was a stranger—he welcomed everyone as if they were family. He saluted other officers with a smiling, "Hey, Big Cheese!" and leaned down to listen intently to parents and children alike.
"People are going to be very honest with you," he adds with a laugh, "and that's a good thing, that's the stuff we need to hear. I'm just thankful whenever people interact with us, because it's an opportunity to get to know the community better and get to know the issues better."
Cox acknowledges that his new job is a challenging one. But he's no stranger to meeting challenges, and he has a passion for good policing—policing that grows out of believing the best in people and in communities.
"It's a hard job," he says. "But I'm loving every minute of it."