Fetching Success for The Dogist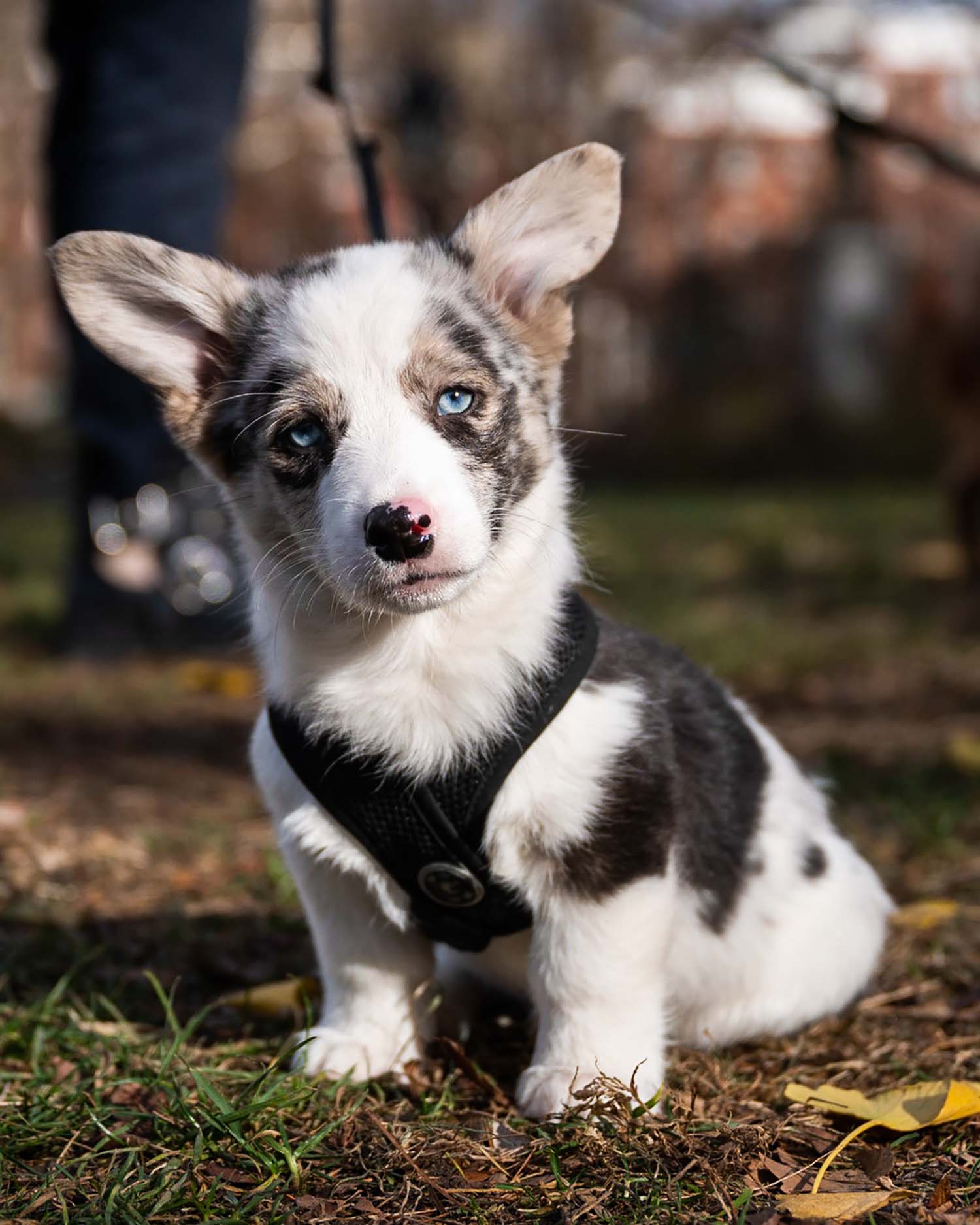 Photography
Fetching Success for The Dogist
Elias Weiss Friedman (CAS'10) is the man behind the camera and squeaky toy
When photographer Elias Weiss Friedman goes to work, he brings his wallet, keys, phone, business cards, and a couple of Nikon cameras. Also, squeaky toys and treats.
Friedman (CAS'10) is the founder and creative director of The Dogist, a blog and social media phenomenon with more than four million followers on Instagram that has become even more important to its fans during the pandemic.
"Especially in that first year [of COVID], when people were really unsure about everything, we were getting tons of messages saying how this is lifting people's spirits," Friedman says. "I think people re-realized how important dogs are to them, because there are so many stressful things going on, and they're spending more time with their dogs because they're at home. So, I think that love of dogs was reestablished, and The Dogist captures that story."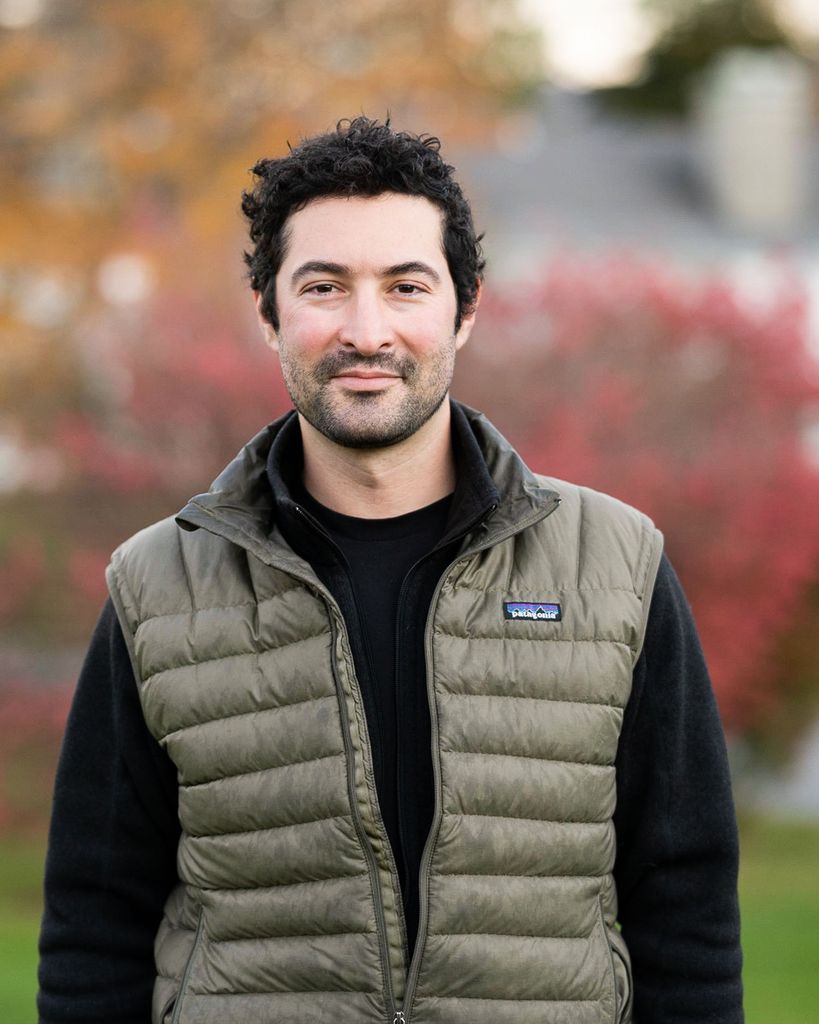 Each post features several pictures of a pup out for a walk around New York City, which is Friedman's home base, or one of the other places he has spent time since founding The Dogist eight years ago. Each post also contains a few words about the pet, its age and breed, its story, its behavior.
"I'll walk up to people [and] say, 'Hey, may I take a photo of your dog?' And they say, 'What?' And I say, 'I take photos of dogs around the world and run a blog called The Dogist.' If they're curious, I'll give them a card. And if they say sure, I start getting the dog's attention with a treat or a squeaky ball to get them zoned in."
In the beginning he sometimes wore kneepads to make it easier to stay down on the dogs' level, but now he uses mirrorless Nikon cameras with a tilting view screen. If you get the idea that he takes this very seriously, it's because he does. These aren't just a few quick snapshots of Fido.
"I have this, like, dance with the dog and take about 30 or 40 pictures," Friedman says. "A lot of them are not great and some of them are great. That's the whole art of dog photography—trying to maximize the number of pictures where the dog is looking at you and sort of posing.
"One of the signatures of my work is eye contact, the feeling of the dog knowing they're having their picture taken, like a human would. The dog doesn't actually know what a camera is, doesn't know it's having its picture taken, but that connection is real. The dog was looking at me and giving me that attention and I documented it. That's something we all feel when we see pictures like that: I'm connecting with this other being."
Of course, he has to connect with the dog owners too. Only maybe one out of 10 or one out of 20 says no, according to Friedman. "Obviously, that's not what I want," he says, "but there's a million dogs, and there's another one right around the corner."
Typically, if you're out walking your dog, you are in a casual mood and don't have to get anywhere in particular, he notes. Once the owner says yes, he asks for a few facts about their pet and an anecdote, something funny they do or that reveals the pup's personality. "Often they have something top of mind: 'One time he escaped, and the police were looking for him!'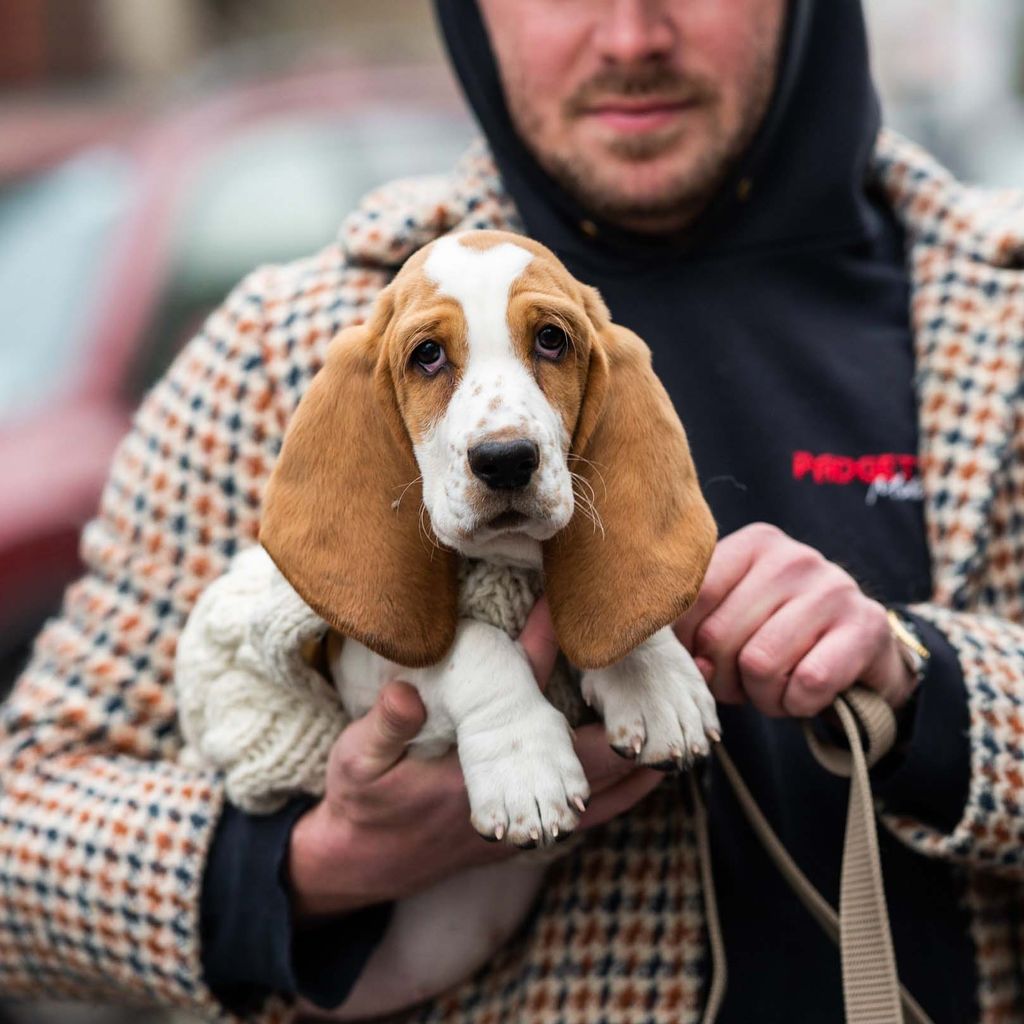 "I understand it's an intimate thing people have with their dogs," Friedman says, "and the fact that people share that with me, a stranger on the street, is a very fulfilling thing. I feel even more grateful now that people want to share that part of their lives with me and our audience."
And what, exactly, is that "intimate thing"? "I think dogs have the same emotions we do, for the large part, and express them much more freely, and that is something we admire," he says. "Dogs coevolved with us, and they're just fascinating, and they are so in tune with us. They look at us and they want our love. And we give it to them."
Friedman grew up outside Philadelphia with his family and Labrador retrievers Ruby and Matilda, who were often his subjects. "I was a shy kid and would always gravitate to the dogs because they're so funny and open and welcoming and goofy and it just resonated with me," he says. "I knew most people love dogs, so if I was going to submit to the school photo contest, I was going to use a picture of a dog. And I won a few times."
At BU, he studied psychology, but was on some level avoiding any particular career track. A class in computer science, and especially one in photojournalism with Peter Smith (COM'80), a College of Communication master lecturer in photojournalism, also left an imprint.
After graduation, Friedman worked for a marketing and branding agency in New York. He learned a lot, but was laid off along with 40 others at the end of 2012. Inspired by then-novel blogs called The Sartorialist and Humans of New York, as well as that idea of creating something of his own, he turned his lens on the city's dogs, first making videos and giving them funny captions—a short-lived effort that soon gave way to something more profound.
"That was sort of a moment in New York City when these big blogs were starting to emerge and street photography was taking off again, and I wanted to be the person that does that for the dogs," he says. "I know everyone has curiosity about dogs and wants to know their stories, and I did too, and I had the background and perspective and was crazy enough to put the kneepads on and do it in a serious way."
Eight years later, there are those four million Instagram followers, partnerships with advertisers, a podcast, merchandise, and a staff of five, along with two books, the New York Times best seller The Dogist (Artisan, 2015) and The Dogist Puppies (Artisan, 2017).
A new initiative Friedman's especially proud of is The Dogist Fund. From the beginning, The Dogist has worked on GoFundMe drives and other efforts to help dogs and shelters in need. Now they've formalized the fund as a philanthropic initiative to support rescue and rehabilitation efforts and working dog programs.
He also has a dog of his own for the first time in years.
Irony alert: running The Dogist, especially in the early days, was a time-intensive, travel-intensive lifestyle not conducive to having a pet. "I used to say I had all the dogs," Friedman says. "I would get my fix by going to the dog park and petting other people's dogs." But early in the pandemic, holed up at a family property on Cape Cod, he got the itch.
He decided to foster a dog, "and Elsa showed up on a truck that came from Texas headed for a foster organization on Martha's Vineyard, and I intercepted her before she got there. As they say, she became 'a foster fail.' She quickly made it clear that she was great and she was sticking around. She's my dog." He quickly corrects himself, with a smile. "She's our dog. I got engaged recently."
Give us the lowdown on Elsa, Dogist-style?
"She's a husky mix, very athletic, loves to run around the dog park. She loves hunting squirrels, she's not food-motivated, she's very high IQ, very specific about what she wants and picky and focused. And goofy at the same time. She's great. She's sleeping on the couch now."