In Alum Stewart O'Nan's Ocean State, Teenage Passion Turns Deadly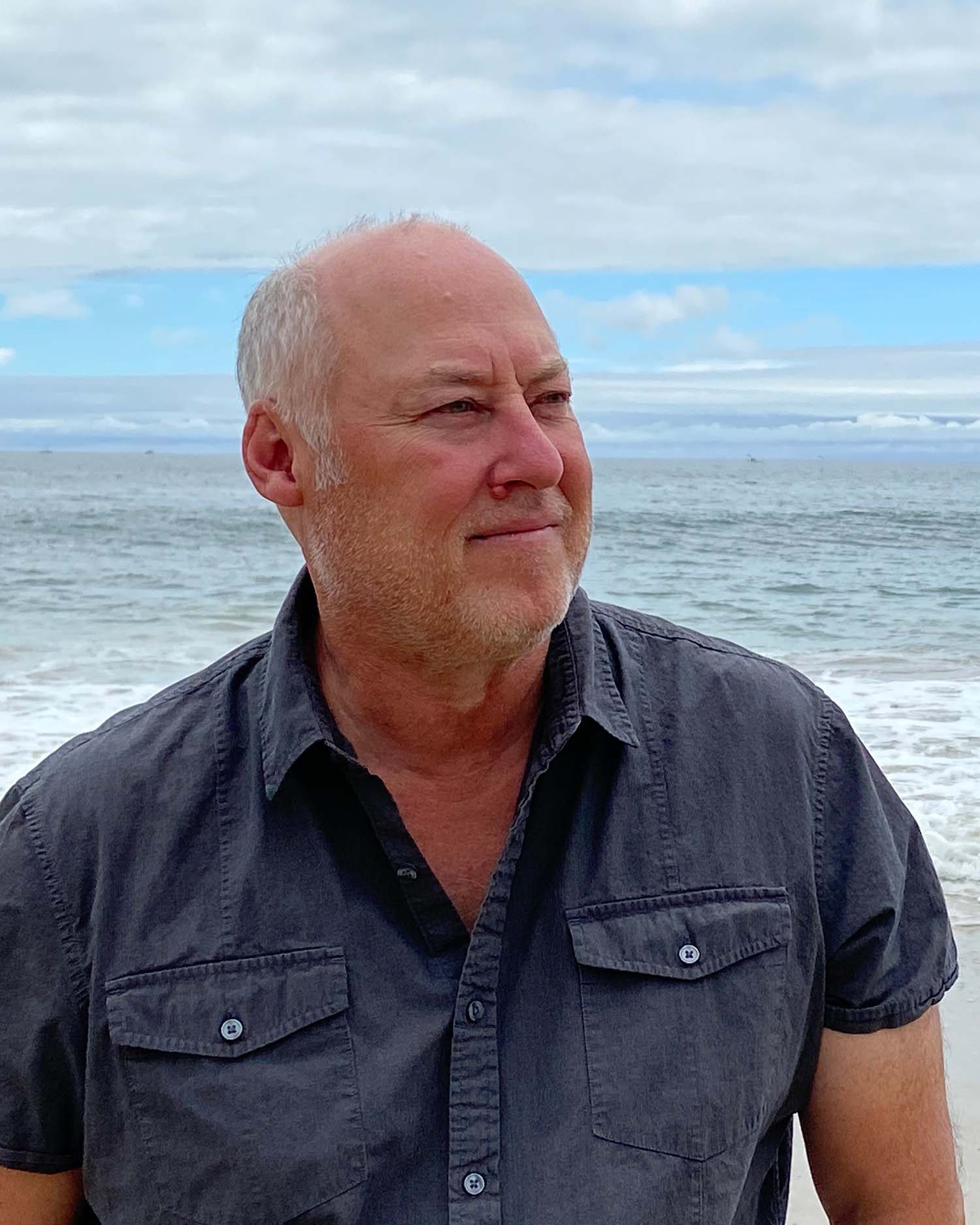 Books
In Alum Stewart O'Nan's Ocean State, Teenage Passion Turns Deadly
New novel explores the depth and danger of romantic love
"When I was in eighth grade my sister helped kill another girl."
So begins Stewart O'Nan's latest novel, Ocean State, a taut, deeply empathic exploration of a teenage love triangle with devastating consequences.
"In writing the book, I wanted to be able to convey the feeling of what it feels like to be headlong, wildly, in love and how wretched and destroyed you can feel from love," says O'Nan (ENG'83). "It's a love story, not a murder story or a thriller."
The opening chapter is narrated by Marie, a smart, sensitive 13-year-old latchkey kid who adores her older sister, Angel, a high school senior. "She could do spins like an ice-skater, her hands making shapes in the air," Marie recalls. "I wanted to do spins and be graceful like her, but I was chubby and a klutz and when I stood beside her in church, I was invisible." Marie's secret wish is that when she begins high school, she'll magically turn into Angel, inheriting not just her good looks, but her toughness and confidence.
Angel is in love with Myles, a classmate who comes from a much wealthier family and whose future looks a good deal brighter than hers. They've been dating for three years, but trouble ensues when Myles begins cheating on her with another classmate, Birdy, who is as desperate for Myles' affection and attention as Angel is.
We know, early on, that Angel will be partly responsible for Birdy's death, but where one might expect a story narrated by two romantic rivals, O'Nan surprises us. We hear from Birdy and Angel, and from Angel and Marie's lovelorn mother, Carol, a 42-year-old nurse's aide whose greatest talent lies in "finding new boyfriends and new places for us to live." But Ocean State is, first and foremost, Marie's story.
She elicits our deepest feelings. O'Nan describes the book as a coming-of-age story. Marie undergoes a transformation from innocence to experience, from childhood to adulthood, all the while trying to understand who the people around her really are.
"Marie gives us all these pieces and says, 'Can you put this together and tell me what it means?' It's almost a sort of cry for help in a way," O'Nan says. "She's asking, 'Please help me figure out what happened, because I still can't figure it out.'"
The novel was inspired by a notorious real-life murder in New Milford, Conn., in 1997, whose horrific details made for front page headlines. A 13-year-old girl, Maryann Measles, had recently moved to the town and tried to ingratiate herself with a clique of older teenagers. She was raped and murdered, her body tossed into a nearby lake. Her remains were discovered nine months later, and in 2002, eight defendants—five men and three women—were arrested and charged with her abduction and murder.
The case haunted O'Nan. "When you think of a small Connecticut river town, you know, it's a kind of pastoral New England setting, and then here you have these teenagers who do these horrific things to this poor girl," he says. "What happened in the small town to make this happen? What drove these kids to do this? And how did Maryann end up being the victim? It was the idea of no connection or support. There's a lostness to it that attracted me."
The author spent the next 23 years struggling to find a way to approach the story. He initially planned to write about a character like Maryann and her mother, who would carry the story. But the novel started coming into focus only when he realized the story he wanted to tell was about two sisters in a small New England town, one of whom is suspected of murder.
"In 2020, 23 years later, I figured it out. As I was going into it, I realized that the main action is, of course, Angel and Birdy and the killing. But by giving it to Marie to carry, I'm able to see it in a much more innocent way, a more questioning way. And I think that helps the reader as well. If I opened up with Angel and her carrying the story, I think the reader could easily turn on her. But I don't think you can turn on Marie…she tries to be as loyal as she can to how she feels, even though in the end, that doesn't help anybody.
The story is set in Ashaway, R.I., a real-life village in the town of Hopkinton. O'Nan had planned to write about a river town in Connecticut like New Miford. "Typically, I'd go and poke around a town and ask people questions and be annoying and nosy and use a recorder and get lots of first-person sources," he says. Doing that kind of in-person research often produces what he describes as "grace notes"—details that are the "happy accidents that you sometimes get when you're out and about." But writing the novel in 2020, at the height of the COVID-19 pandemic, made travel and in-person interviewing impossible. So he decided to replace the Connecticut town with Ashaway, a village he was already intimately familiar with.
"I've been going to Ashaway since the 1970s. It's the town where my wife's mother grew up. There's a river there, there's a mill there. And I realized I could use those memories to fit in with the events I was telling," he says.
O'Nan usually immerses himself in a soundtrack that helps put him in the mood as he's creating characters for a novel. As he began working on Ocean State, he happened to be watching the TV show Austin City Limits one day when the North Carolina–based singer-songwriter Angel Olsen sang her song "Sister." She made an immediate impression, and he began listening to her earlier songs.
"She writes so well about romantic desire and romantic loss," O'Nan says, "and in her later work, she writes very well about female anger and how women aren't allowed to have anger, but they do. And I started to think more and more of that in terms of the particular case of Maryann Measles. And then this case with Angel and Birdy made a lot more sense. Because Angel isn't just violent against Birdy. She's violent against everyone."
O'Nan wound up not only incorporating dozens of Olson's song titles into the book, he also dedicated it to her. "The mood of her work lingered over the writing of the novel, especially the early drafts. And I thought she was, in some ways, the muse for it."
As for what's next for the prolific author (Ocean State is his 22nd book, his 18th work of fiction), O'Nan says he tries to go someplace different with each new book and that his reading usually directs his writing. Lately, he's been delving into a lot of 20th-century British fiction, by writers like Virginia Woolf and Barbara Pym, and dipping back into the work of Charlotte and Emily Brontë. And he hasn't ruled out a return to the Maxwell clan, the middle-class Pittsburgh family he wrote about so memorably in Wish You Were Here; Emily, Alone; and Henry, Himself.
"I have this great, great concept that I just stumbled onto that somebody told me. I was like, oh my gosh, that would be a great novel. The question is, can I shoehorn Emily and Arlene [the Maxwell family matriarch and her sister-in-law] into it? Do I want to go back to that world of bridge clubs? I don't know. We'll see what moves me."