Six Decades after Reverse Freedom Rides, Ugly History Repeats
LAW's Jasmine Gonzales Rose on how racist events from 1962 are playing out again, with migrants flown from Texas to Florida to Massachusetts
Racism
Six Decades after Reverse Freedom Rides, Ugly History Repeats
LAW's Jasmine Gonzales Rose on how racist events from 1962 are playing out again, with migrants flown from Texas to Florida to Massachusetts
It was 60 years ago, in 1962, that a group of Black Americans from the South were promised work and housing if they took a free trip to Massachusetts. They were bused to Cape Cod and abandoned barely a stone's throw away from the vacation home of President John F. Kennedy (Hon.'55).
Eventually, they wound up at a Cape Cod military base, in a stunt that was arranged by white segregationists seeking revenge for the previous summer's bus rides through the South, called Freedom Rides, by volunteers advocating for desegregation. Their vengeance took the shape of so-called Reverse Freedom Rides, sending Blacks to friendlier territory.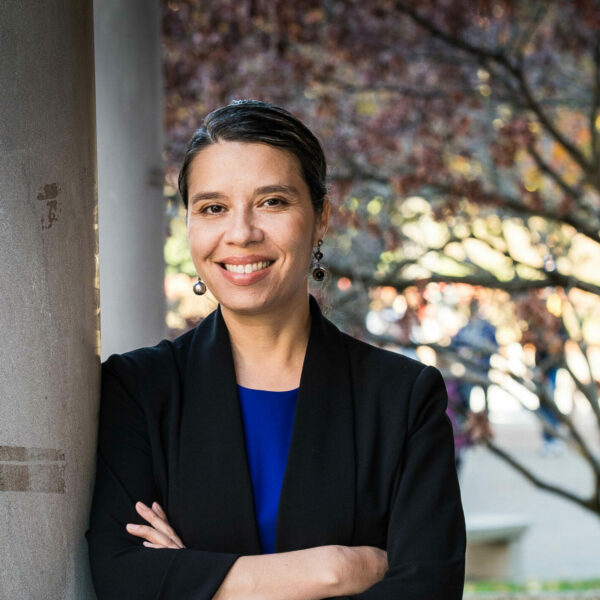 Does this sound familiar? The recent organized flights of 50 Venezuelan migrants from Texas, through Florida, and ultimately to Martha's Vineyard ended with them landing in the same military base as those Black Americans back in 1962. Orchestrated by Florida Republican Governor Ron DeSantis and Texas Republican Governor Greg Abbott, the migrants' case is now at the center of a roaring political controversy over immigration, and it's at the core of a federal class action lawsuit filed by attorneys for the migrants, who argue their clients were lied to and used as human pawns.
BU Today asked Jasmine Gonzales Rose, a School of Law professor and chair of the BU Center for Antiracist Research Policy Office, for a historical perspective on the current migrant case and what happened 60 years ago.
Q
&

A
with Jasmine Gonzales Rose
BU Today:
Is the comparison being made between the Reverse Freedom Rides of the early 1960s and what happened with Governor DeSantis sending migrants to Massachusetts a fair comparison?
Gonzales Rose: Yes, it's a very fair comparison.
BU Today:
What are the similarities—and the differences—between what happened in the early 1960s and what happened this week?
Gonzales Rose: The similarities between Governor DeSantis flying migrants to Martha's Vineyard and the so-called Reverse Freedom Rides of the early 1960s are stark. Both used deceit to move people of color out of the South, most often to the North, including Massachusetts. Both used people of color as political pawns before the press. And both are deeply racist. A difference is that DeSantis used public tax dollars to transport these victims and the 1960s Reverse Freedom Rides were usually privately funded.
BU Today:
Can you explain more specifically what in your view makes this such a racist act?
Gonzales Rose: Both Governor DeSantis flying migrants to Martha's Vineyard and the reverse rides were racist for at least four reasons. First, DeSantis and George Singelmann, the architect of the reverse rides, are themselves racist leaders: their political agenda rejects racial equality and equity. Second, the coercive transportation targeted only people of color. Singlemann, who was purportedly concerned about dependence on welfare, did not bus away whites, who are the majority of public assistance recipients. DeSantis, purportedly concerned with immigration, did not transport away light-skinned Ukrainian refugees—he is targeting Latinos. Third, these actions dehumanize people of color. The victims are tricked with false promises about employment and basic needs and let off on the street without any services.

Even animals aren't gathered up and dropped off like that in this country. It is utterly dehumanizing. And finally, these actions are intentionally employed to inflame racism. These abusive stunts—playing with human lives—are intended to be covered by the press and act as a rallying point for the public to view the targeted individuals as "others," not worthy of basic respect, dignity, and care.
BU Today:
More than 60 years after those Reverse Freedom Rides, what was your reaction to the actions of the Florida and Texas governors? Were you surprised they would go to these lengths?
Gonzales Rose: I would like to say that I was surprised, but there seems to be an upsurge in overt and brazen acts of racism in recent years. Sadly, I'm not surprised that certain Republican politicians are using taxpayer dollars to exploit Black and brown people like this. At the same time, I'm happily not surprised that residents of Martha's Vineyard welcomed these individuals and families with food, care, and kindness. And I'm happily not surprised that many people are recognizing that DeSantis' deplorable actions are straight from the Southern white segregationists' playbook of old—and have no place in current times.