Self-Care: 5 Tips on Where to Start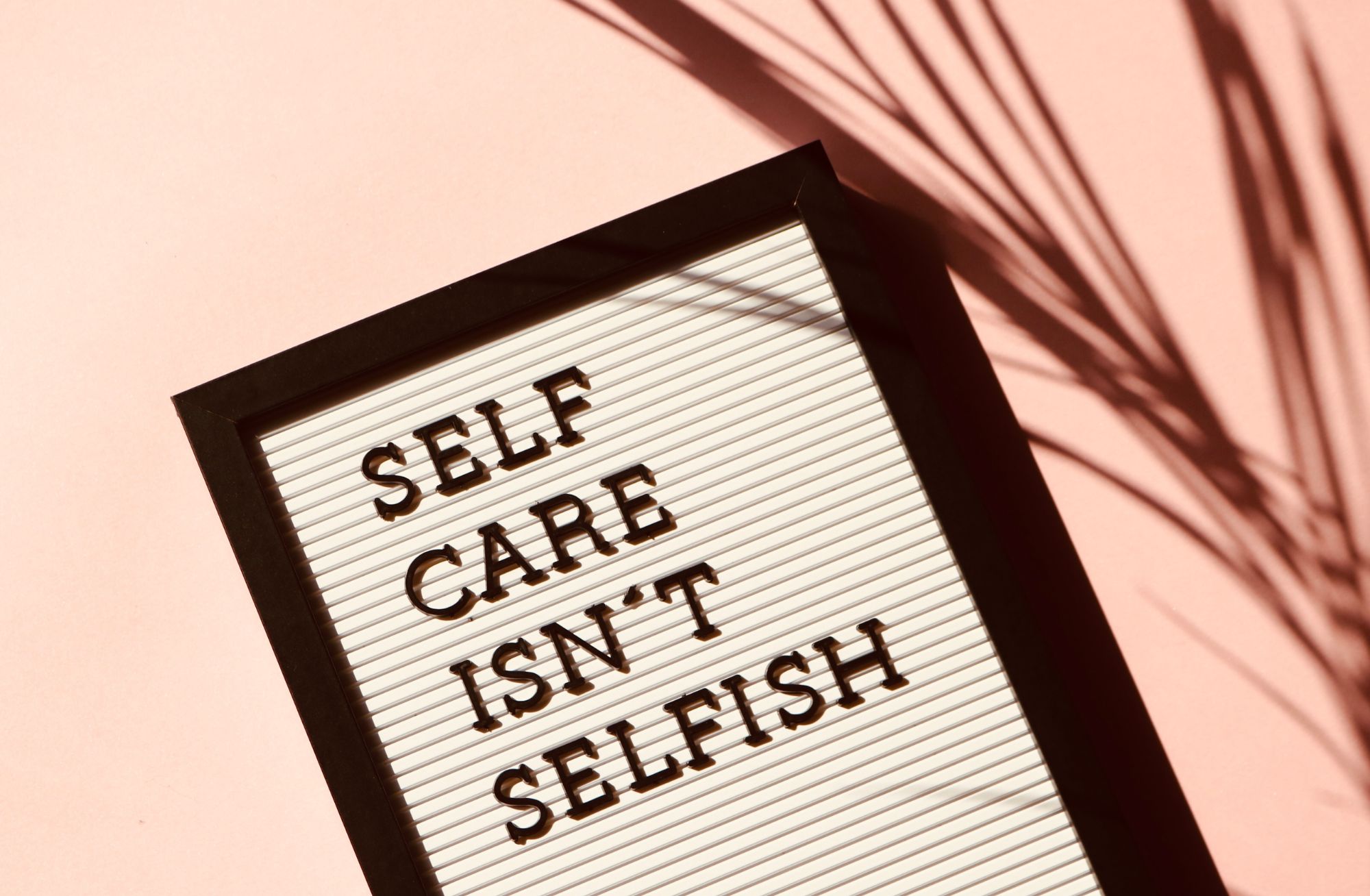 Self-Care
Self-Care: 5 Tips on Where to Start
Self-Care is defined as the practice of taking action to preserve or improve one's own health. As the conversation surrounding mental health and mindfulness continues to grow, so does the discussion of the benefits of self-care. We've compiled a list of five ways to practice self-care in your everyday life.
---
1. Journaling
Over the past few years, journaling as a way to practice mindfulness and self-care has become more mainstream. The simple routine of journaling is often credited with helping to manage stress or anxiety, achieve goals, and improve your brain's memory and consciousness. If you're unsure of how to start journaling, introducing something as simple as The Five Minute Journal into your daily routine is one way to begin. The formatted journal gives you lists with prompts to answer, both morning and evening, to help you practice mindfulness.
Not sure The Five Minute Journal is right for you? Using a blank notebook is a great option as well, whether you decide to follow a specific prompt or simply reflect on your day.
2. Technology Detox
While this tip may seem self-explanatory, setting aside time to disengage from technology allows us to better balance the digital world with the real one. Over-engaging with social media can harm your mental health, creating self-esteem issues and increasing stress levels. On a more technical note, staring at a screen for extended periods can result in eye strain, so make sure to set your phone or computer aside every so often.
3. Exercise
Whether you're spending an hour at the gym lifting weights or going on a leisurely 30-minute walk with a friend, prioritizing your physical health goes hand-in-hand with your mental health. Daily exercise has been shown to reduce stress, anxiety, and depression while improving your brain's cognitive function and your self-esteem.
Not sure what to listen to during your next workout? Check out our own 'Tune Thursday' playlist.
4. Get Enough Sleep
As with exercising, ensuring you get enough sleep each night sets you up for a better day. Better sleep can lower stress, and it can help improve your mood, immune system, and brain function as well. Of course, too much of a good thing can result in adverse effects, so seven to nine hours of sleep each night is the recommended sweet spot for excellent health benefits.
Want more tips on how to sleep better? Check out our blog post highlighting eight tips to better sleep.
5. Therapy
Now, thanks to the wide variety of therapies, you can find what's best for you. From traditional in-person therapy to apps to online chatting with a licensed professional, therapy has become more accessible than ever before. Of course, money, insurance, and time factor in as well, so don't be discouraged from seeking out the individual approach that works for you. Whether you're looking to work through something specific or simply talk, therapy is a beneficial outlet.
---
In the current age of nonstop news, social media posts, and work to-dos, it can be far too easy to get overwhelmed and drained. It's important to prioritize and make time for things you enjoy. Find resources around campus here. For more information about campus mental health resources, check out the Student Health Services resources here. And don't be afraid to seek out help.