CAS' Seymour M. "Mike" Miller Was an Influential Sociologist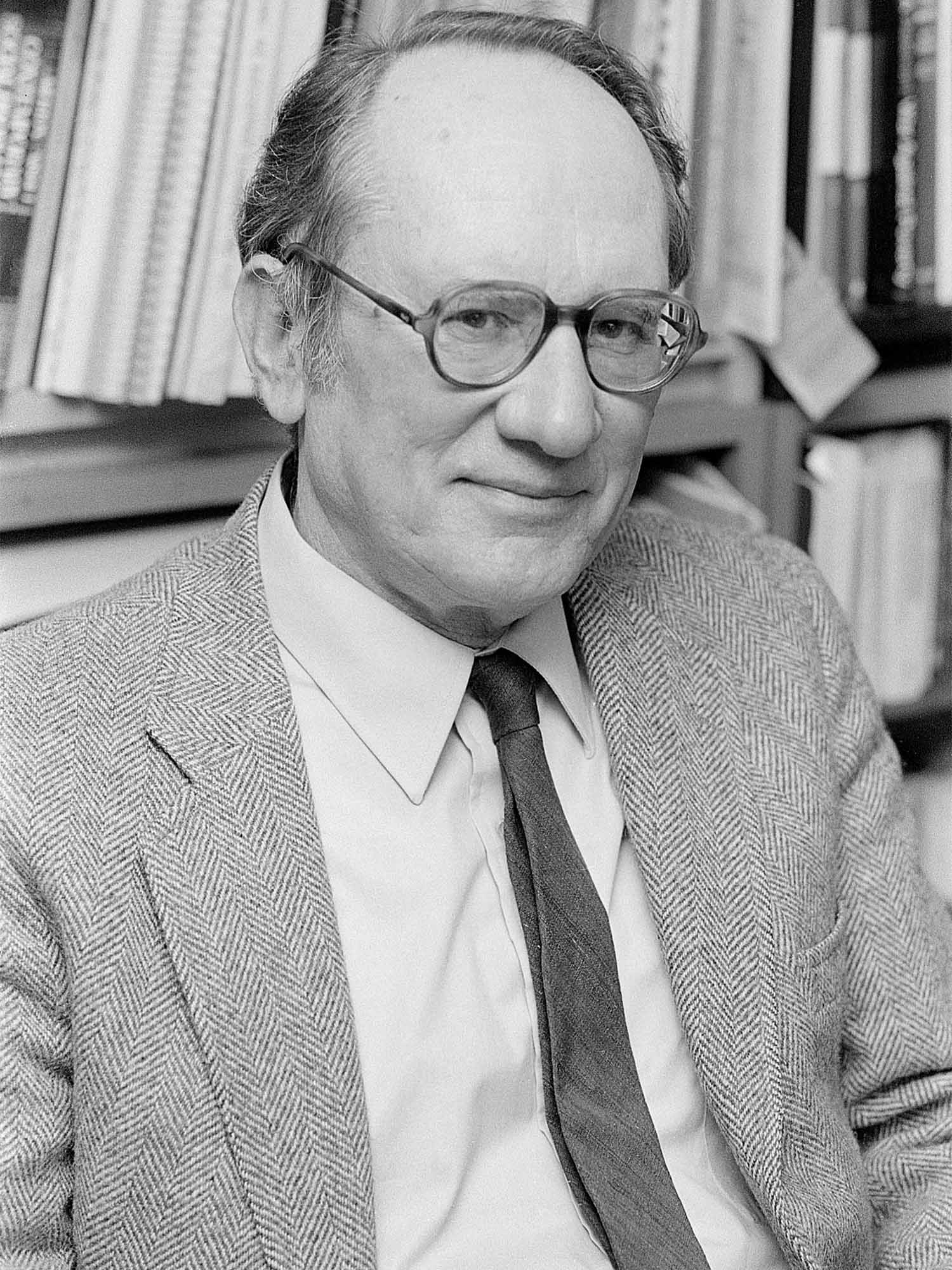 Tributes
CAS' Seymour M. "Mike" Miller Was an Influential Sociologist
His research, writing, and activism focused on poverty and inequality
Seymour M. "Mike" Miller, a College of Arts & Sciences professor emeritus of sociology, an economic-political sociologist, and an activist, died October 25, 2021. He was 98.
Miller was born on November 21, 1922, in Philadelphia, growing up in poverty and experiencing periods of homelessness. He earned degrees from Brooklyn College, Princeton University, and Columbia University. He joined the BU faculty in 1973, and chaired the sociology department.
In a tribute in Dissent magazine, Peter Dreier, the E.P. Clapp Distinguished Professor of Politics at Occidental College, describes Miller as "one of the most prolific and influential sociologists of the past century," whose books and articles focused mainly on poverty and inequality.
In the 1940s, Miller founded Ideas for Action, a magazine that brought social science ideas to union and community activists. In the 1960s, he met Martin Luther King, Jr. (GRS'55, Hon.'59), and went on to write speeches and book chapters for the civil rights leader. Later, Miller cofounded Social Policy, a magazine that reports on and analyzes contemporary movements for social change.
"Miller developed the rare skill of being both an insider and an outsider," Dreier writes. "He taught at universities and worked for foundations, wrote policy briefs and speeches for progressive Democrats like Senators Robert Kennedy, Ted Kennedy [Hon.'70], and Abraham Ribicoff, consulted for government agencies and quasi-public organizations—all while nurturing his close ties to progressive and radical activists who challenged the status quo, often through grassroots organizing and protest. He was always an ally, using his expertise and contacts to help give activists a voice in the corridors of power."
Dreier writes that Miller also worked with nonprofits and governments on antipoverty initiatives in the United States and around the world: "He looked at poverty not simply as a shortage of income but also as a condition he called 'social exclusion'—a problem of political power, geographic isolation, and racial and gender discrimination. The European Union adopted his approach to conceptualizing poverty in the early 1990s. Tens of millions of people around the world were affected by Miller's work, even if they did not know his name."
In addition to BU, Miller held teaching positions at Brooklyn College and Syracuse University, Boston College, New York University, the London School of Economics, Cornell University, and Harvard University.
He received many honors and awards throughout his career, including Guggenheim and Fulbright fellowships and the 2009 American Sociological Association's Distinguished Career Award for the Practice of Sociology.