A New Support Group for Terriers Estranged from Their Families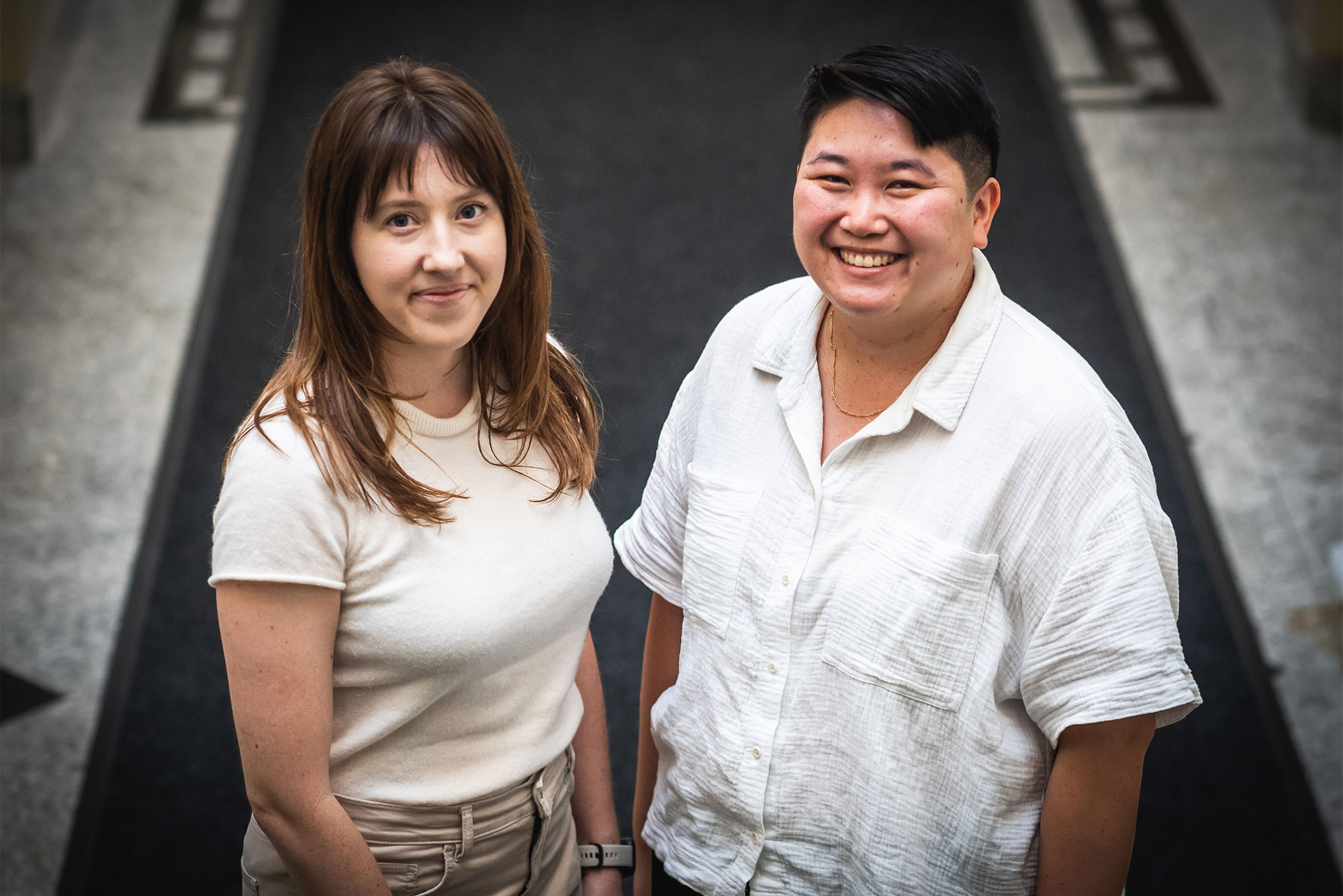 Mental Health
A New Support Group for Terriers Estranged from Their Families
SARP, Q, and local nonprofit team up to offer a safe space for students dealing with family conflict
Family dynamics can be complicated.
In some cases, distancing yourself from family members can actually be the most helpful thing you can do for your mental health and well-being. But no one says it's easy.
That's why MBA student Seth Forbes (Questrom'23) founded Together Estranged last year, a nonprofit dedicated to providing free support to adults estranged or distanced from family members.
Starting this fall, Together Estranged has teamed up with the Queer Activist Collective (Q) and the Sexual Assault Response & Prevention Center (SARP) to offer Overcoming Family Challenges, a support group for students at any stage of estrangement from their families.
It's important to note that familial estrangement takes many forms, points out former Q vice president Kris Berg (CGS'20, CAS'22), who helped establish the support group. "Relationship estrangement isn't all or nothing," they say, but rather can entail having no or limited contact with a family member, reduced emotional intimacy or support, limited or no financial assistance, frequent conflict, and much more. (One example: "cordial contact," a term for low-level estrangement, where you might only speak to someone on holidays and birthdays.) Levels of estrangement can also fluctuate over time, depending on circumstances.
Family conflict is especially common among LGBTQ+-identifying individuals. That's why Q collaborated with Forbes to create a support group in the first place, explains current Q co–vice president Phoebe Wang (CGS'21, CAS'23). Things like disownment and rejection after coming out are often "an integral part of the queer experience," Wang says. "A lot of our members have experienced estrangement at some level."
The support group meets in the SARP office Wednesday nights from 6:30 to 7:30 pm. Mae Petti (SSW'21), SARP's violence prevention program manager and a licensed clinician who identifies as queer and a person of color, leads the group, which is open to both undergraduate and graduate students. Six or so students attend regularly, according to Petti. This semester, the group, which will be fully incorporated into SARP spring semester, was in a pilot stage. Overcoming Family Challenges is made possible by a grant from BU Diversity & Inclusion's Learn More research grants program.
Because it's still developing, there's been no set rubric like in other clinical groups, Petti explains. That means she can tailor activities to directly address participants' needs, such as a recent discussion around individual "windows of tolerance" (a sense of groundedness, flexibility, openness, curiosity, being able to be emotionally regulated and tolerate life's stressors) and giving everyone a journal to use for the semester. Overall, Berg says, the support group serves as a safe space to process family conflict, work on coping and boundary-setting skills, learn about what different forms of estrangement look like, and connect with others in a similar boat.
Supportive resources like this are crucial, says Forbes, a queer woman who herself is estranged from her family. When it comes to familial estrangement, there are "a lot of gaps within the mental health field," she says. "It's a tricky subject to discuss, even for therapists and clinicians. A lot of the time, a therapist's own perspective will come into play, like, 'You should try and reconcile with this person,' or "You should definitely cut this person off.'" With the support group, she continues, "we just really wanted to provide a safe space for people to explore what's best for them."
That's also the MO behind Together Estranged. According to its website, the organization is the first and only nonprofit in the country that focuses solely on family estrangement. Together Estranged's goals are threefold, Forbes says: supporting individuals, empowering them, and destigmatizing estrangement in general. It provides particular support to LGBTQ+- and BIPOC-identifying individuals, who have historically been marginalized from many mental health resources.
Since its founding, most of Together Estranged's offerings have been virtual. The website features a wide variety of resources and hosts a monthly online support group, as well as a virtual gathering during the winter holidays (this year's event, the Annual Day of Togetherness, is Sunday, December 18. Find more information and register here). Helping bring an in-person support group to life has been exciting for the organization, Forbes says.
The pilot sessions for Overcoming Family Challenges wrap up in mid-November. The group will return in the spring, and going forward, SARP and Together Estranged also hope to start a mentoring program for students experiencing family challenges, in addition to more in-person programming.
With both the support group and the nonprofit, Forbes hopes to let people know that they're not a failure for not having a "perfect" family unit.
"There's a lot of stigma around estrangement," she says. "It's hard to talk about not having any plans for the holidays; it's hard to talk about not getting along with your parent or your sibling, because our society is so deeply rooted in this 'we're a family, we stick together' mindset."
Forbes knows firsthand the difficulties of cutting ties with loved ones. Maintaining boundaries when you decide to put your well-being first—and ignoring the voice that asks, "What if I'm overreacting?"—is a never-ending challenge, she says.
That's why it's crucial to listen to your intuition: "If your body is responding in such a way that your heart's pounding or you're feeling super anxious before seeing [certain persons], that's signaling that something is going on there that might be worth acknowledging and sitting with for a moment," Forbes advises.
She also stresses the importance of support when considering distancing yourself from family members.
"No matter how long you've been estranged, no matter how long you've been working on your healing, support will be needed. It's very difficult—if not nearly impossible—to get through without having someone else to validate your experience," she says. "I was so much more compassionate with myself after my husband started attending family events with me and affirming that I was trying and my family members were not.

"That changed my life," she continues. "Even if it's just one person, that support is super important."


Interested in joining the Overcoming Family Challenges support group next semester? Sign up through Patient Connect and follow SARP on Instagram for more updates.