MassMutual Gives $3 Million to Faculty of Computing & Data Sciences
University News
MassMutual Gives $3 Million to Faculty of Computing & Data Sciences
Insurer's second gift to CDS will support research into responsible data use
Fortune 500 life insurer MassMutual has given $3 million to BU's Faculty of Computing & Data Sciences (CDS) to support research into the responsible uses of data.
The gift also will go towards the CDS endowment and long-term programming. It follows the company's $1 million gift last year to the University's newest academic unit.
"The [new] gift will be crucial in supporting translational research by faculty and students—work focused on how to integrate results from basic research in real-world products and systems," says Azer Bestavros, BU associate provost for computing and data sciences. "This type of applied work is hard to fund through government-sponsored research, which tends to favor long-term basic research."
MassMutual's gift will contribute to a core mission of CDS: expanding participation in computing.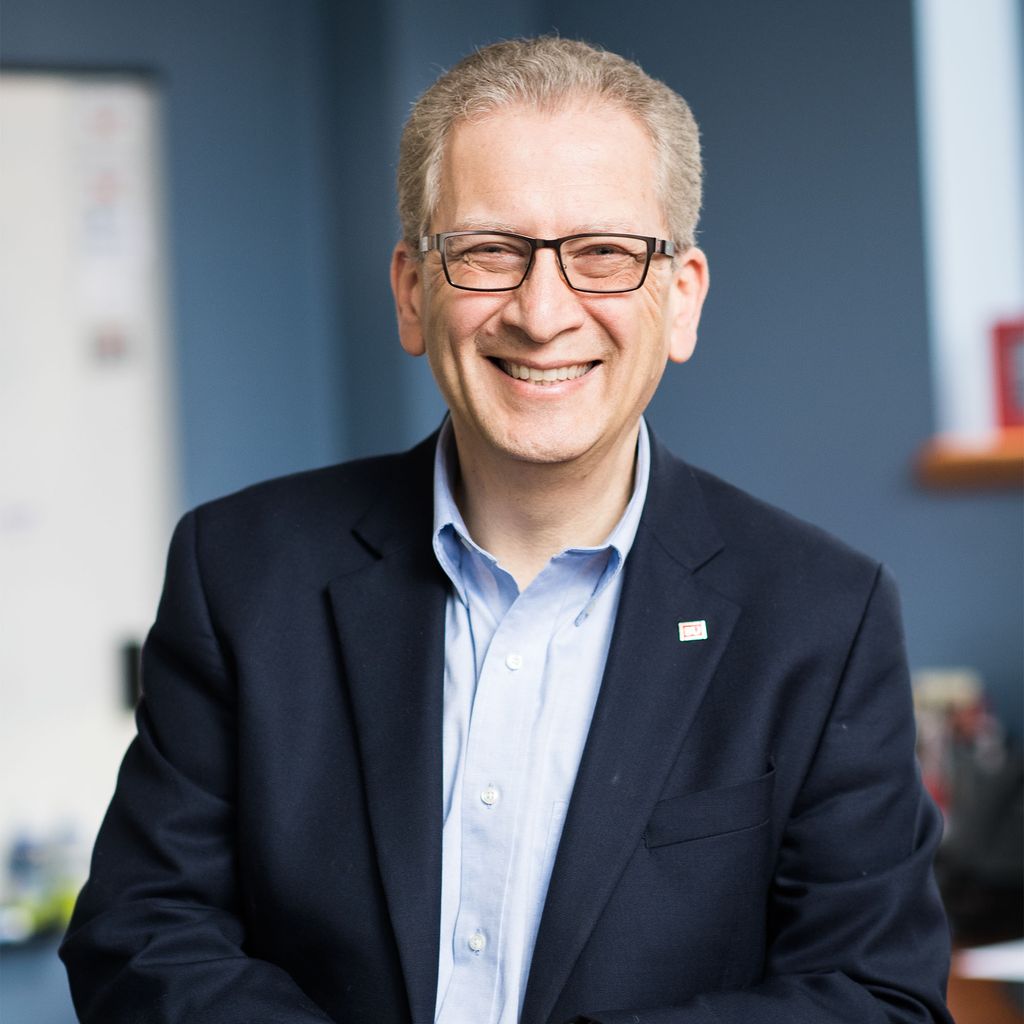 "Our motto here is to 'widen the pipeline and close the skills gap,'" says Bestavros, a William Fairfield Warren Distinguished Professor and a College of Arts & Sciences professor of computer science, by exposing students who are underrepresented in STEM disciplines and computing, such as women, Black and Latin American people, and first-generation college students. "We are determined to make sure that these students are not at a disadvantage due to lack of prior exposure, by offering them skilling and internship opportunities. The MassMutual gift will be helping with funds for many of our activities in that regard, which are mostly pursued through BU Spark! [an experience-based learning lab for computer science and engineering, now housed at CDS]."
"We are immensely grateful," BU President Robert A. Brown says, "for the commitments MassMutual has made to the Faculty of Computing & Data Sciences. This new—and very generous—gift is a force multiplier for our researchers as they seek ways to apply research results to pressing problems and expand access to the field."
MassMutual has begun collaborating with BU on several initiatives with funding from the gift, says Adam Fox, MassMutual's head of data. These include developing data-driven ways to identify cyber threats and "transfer learning," where researchers will apply MassMutual insights on US health and longevity to populations around the world.
"Data play a critical role in the insurance and financial services industry," Fox says. "It's used throughout MassMutual's business processes to evaluate risk, make our operations more efficient, and optimize our investment portfolios. Effective data governance is essential to ensure this data, and the decisions that the data inform, are of the best quality and lead to the best outcomes.
"BU's approach to data science and governance is aligned with MassMutual's values and strategic interests. For example, BU emphasizes an interdisciplinary approach that stresses collaborative research. We are particularly excited by the partnership between CDS and the [BU School of] Law, as we believe it will be valuable in developing responsible data use policies and processes," Fox notes. "We also appreciate the work BU has done to draw in students from historically underrepresented groups. This is a new source of talent that can help us further thrive in a digital world."
Among the research that MassMutual's gift will support is work done by the CDS Hub for Civic Tech Impact. The CDS Hub "explores the social, ethical, legal, and commercial impacts of data science," says its director, Mayank Varia, a CDS associate professor.
"Our faculty and students conduct cutting-edge research into ways that we can use data to empower people and lead to a more democratic society," Varia says. "We also identify, warn [about], and attempt to mitigate data science techniques that have the potential to harm individuals and marginalized groups."
Bestavros says that the Hub's development of democratic computing methods is "increasingly critical for a healthy civic society, as well as for the evaluation of these technologies in legal, regulatory, and social contexts. This is an area of significant interest for companies, such as MassMutual, that are trying to leverage data responsibly" by, for example, its three-year-old operation "to improve insights and decision-making across the business by democratizing data and AI models."
The gift comes as BU readies the opening later this year of the new Center for Computing & Data Sciences, the future home of CDS. The largest building on campus, the 19-story, 305-foot center also will house the University's mathematics and statistics and computer science departments and the Rafik B. Hariri Institute for Computing and Computational Science & Engineering.
Last year's $1 million donation from Mass Mutual—CDS' first partnership—enabled the hiring of a professor with industry experience for teaching and research; diversity, equity, and inclusion efforts; and a half dozen $10,000 stipends for undergraduate students.