Saturday Night Live's New Director Talks Sketch Comedy, MTV, and Ellen DeGeneres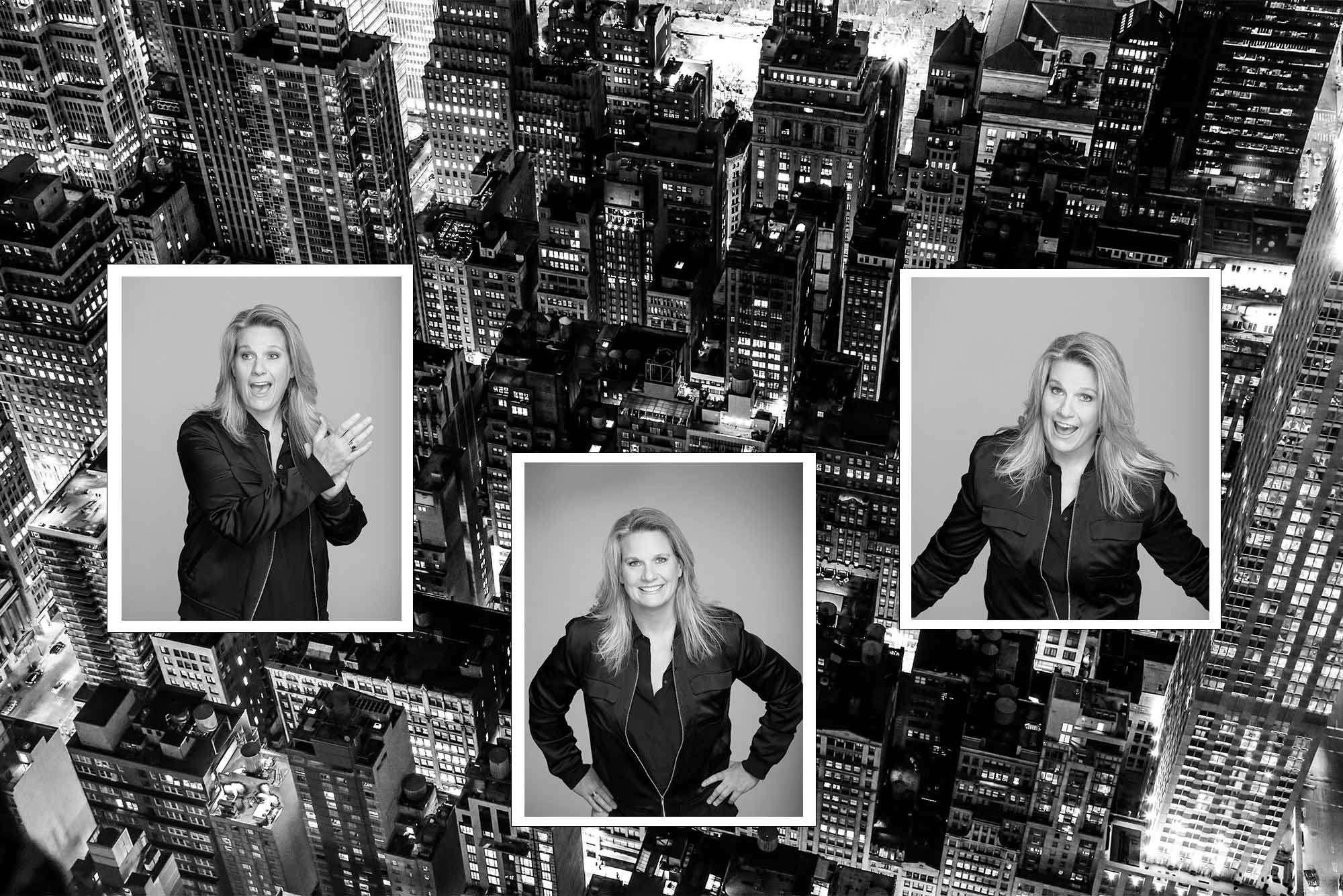 TV & Film
Saturday Night Live's New Director Talks Sketch Comedy, MTV, and Ellen DeGeneres
Emmy winner Liz Patrick (CGS'91, COM'93) brings 20-plus years of TV experience to New York
In January 2022, Liz Patrick became the fifth director in 47 years to helm the cultural juggernaut Saturday Night Live. Now, when asked about the most difficult part of her new gig, the veteran TV director and producer replies, "Learning when to eat."
The hurried meals come with the territory. The show's notoriously backbreaking production schedule involves a six-day workweek culminating in Saturday's late night live broadcast, with writing and rehearsals often stretching past midnight. It starts all over again the following week, with a new celebrity host and live musical guest.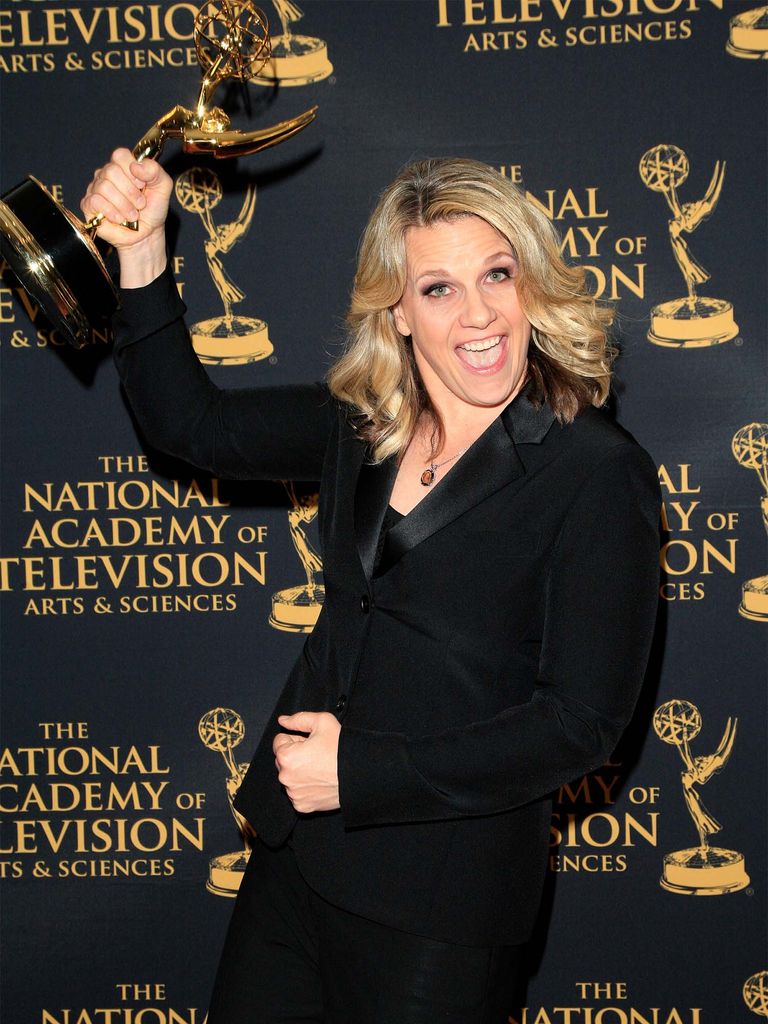 Over her 30-year career, Patrick (CGS'91, COM'93) has directed concerts, red carpet specials, and game shows, with credits like MTV's Total Request Live and The Real World. Before SNL, she helmed nearly 2,200 episodes of The Ellen DeGeneres Show and won nine Emmys for her work as both a director and a producer. Patrick—a four-year varsity softball player at BU and a graduate of COM's film and television program—says her new job in the control room at SNL's Studio 8H is a "dream come true."
"I have been a fan of the show all my life," says Patrick, who recently received a joint Emmy nomination alongside outgoing SNL director Don Roy King for their episode starring host Billie Eilish. "I feel like all my experiences have kind of worked up to where I am at SNL."
Patrick spoke with Bostonia about the sketch comedy show, her experiences as a female director, and why she believes SNL is still relevant. This interview has been edited and condensed for clarity.
Bostonia:
What was your reaction when you heard that SNL was interested in hiring you?
Patrick: There are so many talented directors in the world, so
I was very flattered and honored. When I got my start at MTV and then I started directing, I thought it was a natural progression. I opened up the right door. At SNL, I am getting this opportunity to do a little bit of everything, from comedy to music to live TV, and it is just a perfect fit for me.
Bostonia:
Have you loved comedy since an early age?
Patrick: Unfortunately, my mom passed away when I was 16, and my parents were divorced. My dad was in Seoul, South Korea, and I moved there to finish high school. I borrowed a camera from my neighbor and started shooting movies to show my friends back home what Seoul was all about. I've always been a TV junkie and always watched SNL, so I started directing sketches and making my new friends do crazy things.

I made some short films in college, and I tried to do some skits at MTV. And then I got to Ellen, where we did a lot of sketches and I also inserted her into a lot of movies and TV shows, so I
got to do those sketches with her.
Bostonia:
You have loads of experience doing live shows. Is sketch comedy a different beast?
Patrick: I do the live segments, not the pretaped ones. Sketch comedy is in my wheelhouse; it was in a part of my mind that was kind of shut down.
Bostonia:
Was it hard getting used to SNL's hectic production schedule?
Patrick: [The first few days of the week are spent] reading through all the scripts; there are anywhere from 35 to 50 scripts, and we select which ones are moving forward. After the read-through, we go right to design to talk about what the sets are going to look like because they need to start. And then I go home and I fine-tune my notes. On Thursday, we pick right back up and rehearse the music and around four sketches with limited sets. Friday, we rehearse the main sketches again. And then Saturday is truly like an endurance sport for every department.
Bostonia:
Describe what happens on Saturday.
Patrick: We start around one or two o'clock and we begin rehearsing every sketch up and down. And by this point, hopefully, you only need to run it once. And then the hair department has all their wigs ready, the makeup department has done all their special effects, set design has created gorgeous sets. Every department has done their due diligence. And it's amazing to put it all together.

Hopefully, if you did it right the first time, and got it right the second time, you can get it done the third time for the show. There are so many changes to manage. And I feel like I've been lucky enough in my career to work on many other shows that basically ripped up formats or scripts and were like, "Okay,
wait, this is what we're doing now, this is how we are going to do it." So, I'm used to change, I'm not afraid of change. And so I'm drawn to that, and I'm enjoying it. It's the hardest thing I've ever done in my life. It's also one of the most enjoyable things, and rewarding. I said the same thing on Ellen: I laugh every day.
Bostonia:
Who have been some of your favorite guest hosts so far?
Patrick: I really enjoyed Natasha Lyonne. Oscar Isaac was really enjoyable to work with. Benedict Cumberbatch was amazing.

It's always interesting because I feel like I've worked with so many music artists in my life and now I'm working with more and more actors.
Bostonia:
Are SNL's music performances easier for you to direct, because you had so much experience directing performances at MTV?
Patrick: I feel somewhat that it's almost like a break in the show. A lot of these artists are now coming with large creative ideas. Billie Eilish wanted to perform on one of the show's sets and then end up on the performance stage. So, not knowing what sets are going to be used until the actual live show (because they cut skits as we progress throughout the day), we just decided to build a set and then have it open up to her performance.
Bostonia:
We talked about your time at MTV—can you talk a little bit about your 13 years at The Ellen DeGeneres Show?
Patrick: Ellen is a comedic genius, a legend, an icon. And I feel like I absorbed a lot of how she likes to do comedy.

They had cycled through a few directors before I ended up with them. I had interviewed for the job, and gone out and done a few shows for them. And they ended up going with somebody else. And I think the reason I didn't get hired was I wasn't a talk show director. I was considered a live multicamera show director. But when I got the job, they realized they were doing a live show off the camera.

The show helped me find my comedy skills. I enjoy working with writers. I'm definitely not a writer, and nor do I want to be one. But I want to make their ideas as great as they can be. And sometimes we find something in their ideas together. And we're able to change it and realize something works better.
Bostonia:
Along those lines, I've heard that [SNL creator and executive producer] Lorne Michaels treats the writers almost as producers of their own segments. Are writers coming to you with ideas on how they want their segments to look?
Patrick: One hundred percent. It was the same thing at Ellen, where the writers were considered producers, and they come with their ideas. And it's great that they have that power, too, because you can bounce ideas off of them and get answers right away. At Ellen, I became a producer because I myself was sometimes making those decisions, which was great.
Bostonia:
With Ellen, there was some controversy in the last few years. Do you want to comment on that at all?
Patrick: I'd prefer to bow out, but I can just tell you my experience with Ellen has been positive.
Bostonia:
What has it been like being a female director in the industry? Have you faced any challenges?
Patrick: My mom was very adamant that you can do anything you put your mind to. I guess I never walked out thinking I couldn't do something. At MTV, I worked with Beth McCarthy-Miller [who went on to direct SNL and 30 Rock]. I didn't realize that there weren't as many women in the industry. At MTV there were a lot of women, but outside there, it felt like there weren't as many. And the opportunities weren't as many. And yes, there were times that I felt like I missed out on a show because I wasn't chummy with the producer or I wasn't part of the boys club. But it's changing. It's evolved. But I've also made myself stand out in different ways. You know, I think my credits speak for themselves, my reputation speaks for itself, and that's a good thing.
Bostonia:
Critics and fans sometimes say that SNL has lost its energy or that the last cast was so much better. What do you say to those people?
Patrick: I think as a fan, too, I've seen it. There are years where you watch more or you watch less.

My head is going back to your question about women, and it just made me sort of think of the women of SNL and how powerful those people have been. You know, from Gilda Radner to Nora Dunn and Jan Hooks as the Sweeney Sisters—I fell in love with them when I was younger. Molly Shannon's Mary Katherine Gallagher, Rachel Dratch as Debbie Downer, Amy Poehler as Hillary Clinton, Tina Fey as Sarah Palin, Maya Rudolph as Oprah, Kate McKinnon, Kristen Wiig, all these strong, powerful women. And again, I would call them comic geniuses and comedy legends. And I'm not going to leave the men behind, like Dana Carvey and Chris Farley. SNL is just such a powerful place, and to walk through those halls with all that history and all that mega talent that's been there is just a dream come true. And I'm just grateful for the opportunity.