Alum Christine Riccio Turned a Love of Reading into a Career as a YouTuber and an Author
Books
Alum Christine Riccio Turned a Love of Reading into a Career as a YouTuber and an Author
"I decided to funnel all that crazy fangirl energy into videos"
Fans of Christine Riccio know her as the bubbly, energetic star of the YouTube channel polandbananasBOOKS. An avid reader since childhood—she pored over kidlit classics like Harry Potter, Charlie and the Chocolate Factory, and American Girl—Riccio started the channel known colloquially as "Booktube" and turned the hobby into a career. She's now a full-time YouTuber and the author of two novels.
"I knew books were exciting, and I needed to let all that energy out," says Riccio (COM'12). "So I decided to funnel all that crazy fangirl energy into videos because it was bottled up inside me. I knew people were going to come to my videos thinking that it would be boring, so I wanted to infuse it as much as possible with all of the fun I was having."
Growing up in Montville, N.J., Riccio recalls she was "obsessed with reading from the time I learned how to read. My Nana loved reading, and she used to always have a book with her." Riccio started posting on YouTube her senior year of high school. "YouTube was so new, and I felt that I had to post something good. At the time, I was experimenting and having fun with editing, so I was having fun making these music videos with my siblings and my friends, because that's what I could do in the house."
By the time she was a sophomore in BU's College of Communication, where she studied film and TV, she discovered vloggers like Vlogbrothers. They inspired her. She wanted to connect with other readers and to make friends with fellow bookworms. "I was wishing that I could talk to people about books," she says. "I was bursting with all these things that I wanted to talk about because I was reading all these great books, and I really hoped that I could find friends through YouTube by vlogging and talking about the books."
Riccio's first official Booktube video was about The Hunger Games by Suzanne Collins. "I started my channel in 2010," she says. "And then Booktube really started to boom at the end of summer 2012, and 2013 was the year the Booktube community just exploded and I got to be there on the ground floor."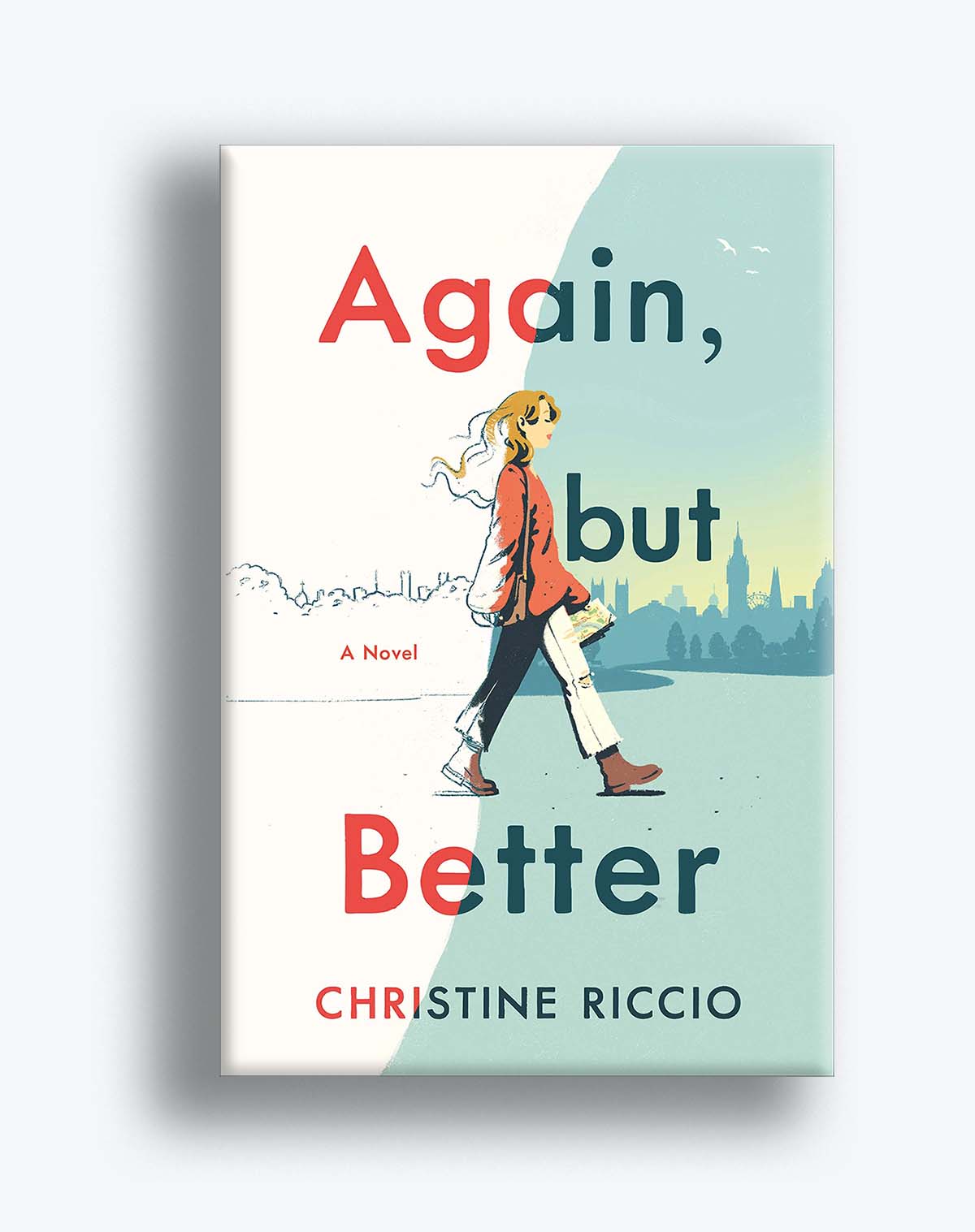 Soon, she decided to pursue a career in her other favorite hobby: writing. Her first novel, Again, but Better, was published in 2019 by Wednesday Books. It follows 20-year-old Shane, who realizes she has been doing college all wrong: she goes home every weekend, never socializes, and has no love life. When she has the opportunity to study abroad in London, she sees it as a way to come out of her shell. 
Again, but Better was influenced by Riccio's own experience at BU and the University's London program. The dorm that Shane stays in, the Carlston, is based on the Crofton, one of BU's dorms in London. "Two years into my college experience, I felt so alone," Riccio says. "I went to London determined to talk to people, and I made friends and went places and it changed me in this integral way. It gave me the confidence to be a person who does things. I really wanted to capture that experience to inspire people to take that extra step."
Riccio's second novel, Better Together (Wednesday Books, 2021), is an exploration of sisterhood, growing up, and divorce. Sisters Jamie and Siri were separated at a young age, after their parents' divorce. Many years later, the two are reunited at a nature retreat in Colorado and come up with a plan to find out why they were separated.
The book is based on Riccio's experience with divorce. "I really wanted to write a sister story and delve into how divorce affects you as a person," she says. "My parents had an 11-year divorce struggle, and it was a hot mess. I know there are other young adults whose parents have been locked in that stressful back-and-forth for a long time, and you get caught up in the middle. I wanted to do that in a fun way, because I like to write comedy stories."
These days, Riccio has a third novel in the works, and her YouTube channel has more than 420,000 subscribers. She's worked with publishers as well as authors, like Cassandra Clare, who made an appearance in a recent video to help Riccio promote Better Together, and Sarah J. Maas, who moderated a Q&A with Riccio about Again, but Better. And she continues to upload videos about writing and reading.
"I'm slowly making my way through Midnight Sun by Stephenie Meyer," she says of the best-selling author of the Twilight series, whose latest novel is from vampire Edward's perspective. "I've been vlogging the process, and it's been really fun making my way through and roasting Edward Cullen as I go."