Revisiting BU History: Bill Baird's 1967 Lecture and Its Impact on the Abortion Rights Battle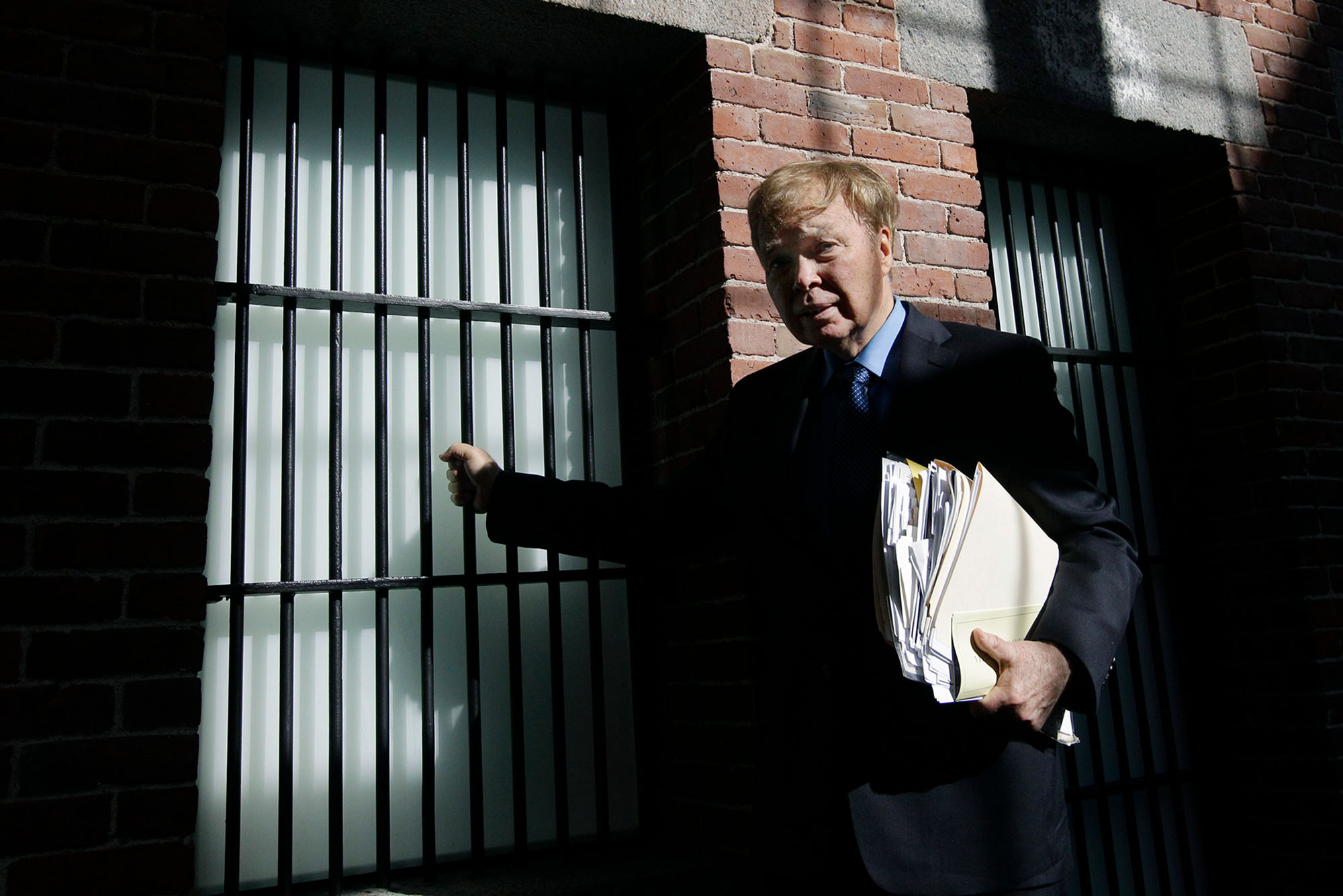 Reproductive Rights
50 Years Later: Revisiting the Moment in BU History That Helped Shape the Abortion Rights Battle
Bill Baird, the "father of abortion rights," discusses the 1967 BU lecture that got him jailed, and implores today's activists to unite, fight, and vote
More than 50 years later, Bill Baird still has a chip on his shoulder.
In April 1967, the pro-choice activist was invited to speak in front of roughly 2,000 Boston University students. At that lecture, held at what was then called Hayden Hall (now the Tsai Performance Center), he gave a 19-year-old unwed female student a condom and contraceptive foam. He was immediately handcuffed by police and soon after sent to jail for violating Massachusetts Crimes Against Chastity, Morality, Decency and Good Order laws. Then, he took his case to the US Supreme Court.
"One group that never got recognized for launching the fight to legalize birth control in the United States was BU," he says now.
Eisenstadt v. Baird was decided by the court 50 years ago, in 1972. The ruling legalized contraceptives for unmarried couples and effectively legalized birth control for all people—years after the more well known Griswold v. Connecticut did the same for married couples, in 1965. It also laid the groundwork for 1973's Roe v. Wade ruling, which for almost 50 years protected a woman's right to abortion, until a conservative-leaning Supreme Court overturned it on June 24.
"If the right to privacy means anything, it is the right of the individual to be free," Baird says. "To decide when to bear or beget a child. That was the foundation for legalizing birth control, and also for legalizing abortion."
A reluctant participant
Now 90 years old, Baird says BU students should have gotten more credit for the part they played in history. He remembers being initially reluctant to participate in the students' plan to challenge the contraception law. Although he was an activist, he did not have the money to fight a costly legal battle and take the law all the way to the Supreme Court. But eventually after students petitioned, and Ray Mungo (CAS'67), then editor of the BU News, personally reached out to him, Baird agreed.
He describes himself as being almost like their "adopted pet." He had no place to sleep, so a student offered him their couch. He had nothing to eat, so they smuggled in food for him from BU dining halls.
"They were great," Baird says. "They were remarkable. Without the help of Boston University students there never would have been a Supreme Court case."
On the day of the lecture, Baird went to a Zayre's (a now-defunct department store chain) and purchased a copy of Time magazine along with several over-the-counter contraceptives. Then he went to the packed lecture hall and gave the speech that would make history. The contents of the speech, according to Baird, revolved around the right to privacy.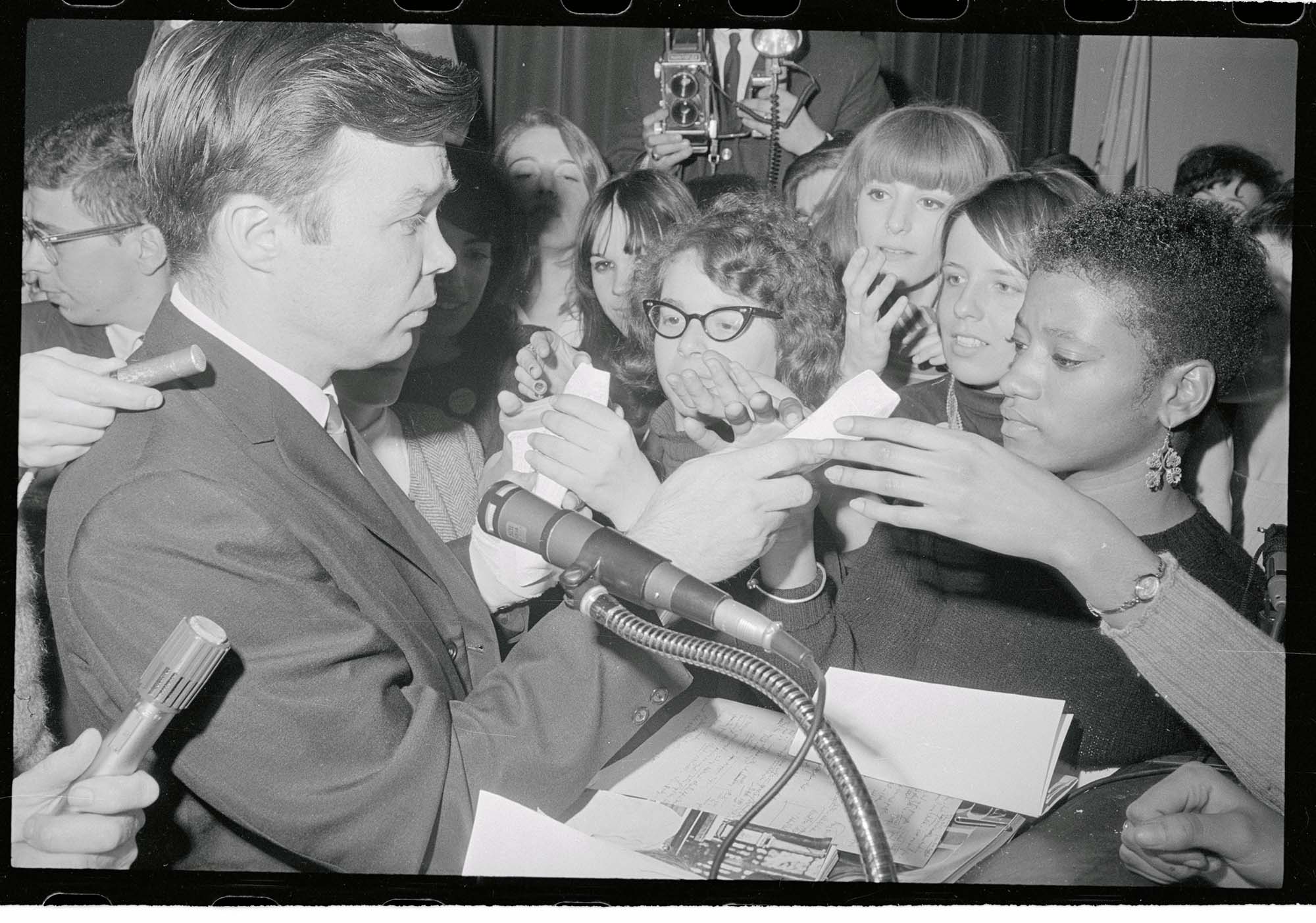 After first pleading for the students to be calm should anything happen to him, he asked them a series of rhetorical questions. "I said, 'Who should make a decision about your rights, your sexual freedom? Should it be your parents? Should it be the government? Should it be the church?' And they all said, 'Us.'"
Baird then made his case for the legalization of birth control by centering the conversation on individual rights and freedoms.
"What I basically did was speak about why people have the dignity and freedom to make decisions," Baird says. "You may be in college, but you're not stupid. You can decide if you want to have intercourse or not. You can decide if you want to use birth control."
In an orchestrated conclusion to the lecture, Baird handed his store-bought contraceptives to a 19-year-old BU student. In seconds, he was handcuffed. In the audience was an ACLU (American Civil Liberties Union) lawyer who had allegedly agreed to represent Baird beforehand. It was only after a third plea for help to the audience, Baird says, that the lawyer finally stood up and agreed to represent him.
Bumpy road to the Court
Baird's path to the Supreme Court was not an easy one. The ACLU dropped Baird just weeks later. Planned Parenthood condemned Baird's plan to take the law to SCOTUS as foolish and impractical. And the activist spent three months in jail as a result of his demonstration. The two organizations would go on to file amicus briefs in support of Baird's case when it did reach the Supreme Court, but their involvement in the pivotal case would go no further.
Five years later, in 1972, Eisenstadt v. Baird was officially decided 6-1 in his favor. A year later, Roe legalized abortion. But for Baird, the fight never ended there. He says the Supreme Court's decision to overturn Roe was something he'd feared and saw coming for decades.
"The fight was over. We moved on to other things," he says. "I said from the first day that they would keep on fighting to take the door away. People are saying, 'We're angry.' You can't be angry at the fact that you didn't bother to listen to people like me who were on the front line."
Is contraception next?
To Baird, the person who leaked the Roe v. Wade decision in early May is a hero. That person gave activists time to prepare, he says, rather than be blindsided by the ruling, and to organize before it came out. When it did, he says, it represented a complete misuse of the Supreme Court's power. Baird believes legal contraceptives, the focus of his 1967 lecture at BU, will be targeted next.
"I don't think it's supposed to work that way at all," he says. "I think it's disgraceful. I think what the Supreme Court did with these decisions, they have declared war particularly against women and reproductive rights."
For the students and activists who want to continue to fight for abortion rights, Baird's advice is to unite and work together despite their differences. That work also entails being politically active.
"The most, most, most important thing—pay attention to what's going on," Baird says. "Register to vote. That's critical. Second, don't vote alone. Bring a couple of your neighbors, a couple of friends, make sure they've registered to vote. Number three, call your legislators, let them know where you stand on this whole issue."
Baird's reflection about these past several decades is as much about BU students going unrecognized as it is about his own obscurity. Everyone talks about Griswold legalizing birth control, he says. But few make the distinction that it was just for married couples until his case came along.
For the 50th anniversary of Eisenstadt v. Baird earlier this year, Baird says the coverage, or lack thereof, was disheartening.
"My beloved wife sent out at least 40 news releases," he says. "Not one newspaper covered it. Not one pro-choice group covered it." (There were a few articles from The Hill and the National Family Planning & Reproductive Health Association, but neither mentioned Baird aside from the name of the court case.)
Baird has, by his own account, had a hard life. He grew up in Brooklyn during the Great Depression with an alcoholic father, dealt with multiple tragic deaths as a child, underwent a painful separation from his first wife and kids, and spent eight stints in jail. But he is proud to have dedicated his life to fighting for reproductive rights.
"I don't have very much of anything," he says, "but I do have this. If I die today, I'm now 90, I think I contributed something worthwhile. I helped people. And if I could do it, you can do it."