Remembering a Painter, a Poet, a Trailblazer, and a Former Olympian
Alums Peri Schwartz, Christopher Bursk, Esther Hopkins, and Janet Stone
Tributes
Remembering a Painter, a Poet, a Trailblazer, and a Former Olympian
Alums Peri Schwartz, Christopher Bursk, Esther Hopkins, and Janet Stone
Peri Schwartz (CFA'73)

Widely Exhibited Painter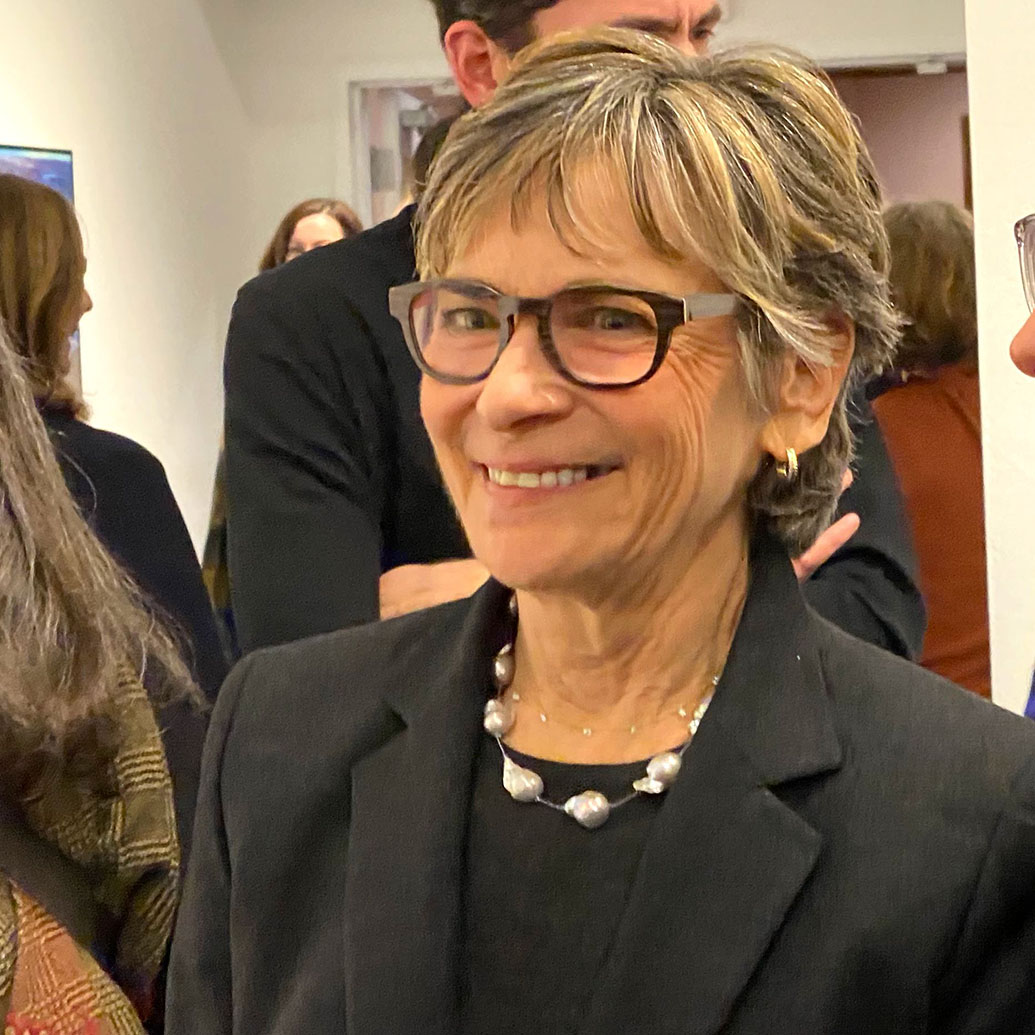 Peri Schwartz (CFA'73) was an accomplished artist whose paintings, prints, and drawings are noted for their composition and the interplay of color, light, and space. Her art has been widely exhibited and can be found in museum collections across the United States and Europe.
Schwartz died on May 7, 2021. She was 69.
"Peri Schwartz was the complete package," says Meg White, director of Gallery NAGA in Boston, which represented Schwartz. "She was a superb painter with a gift for composition and color who worked tirelessly to perfect her art. She was a skilled printmaker whose work continues to live on in major museum collections across the globe. She loved to laugh, and we miss her every day."
Schwartz, who lived in New Rochelle, N.Y., earned a BFA from BU and her MFA from Queens College. Her studio was in an office building in downtown New Rochelle. "It's a corner office on the 10th floor with beautiful light and expansive views," she said in a 2017 interview with Drawing magazine. "When I first moved in I was working on still lifes and self-portraits. After completing a series of abstract self-portraits, I wanted to return to something more realistic. That was when I started drawing books and seeing my studio as a subject."
She told Drawing that the most important elements in her work are color, light, and composition: "I want to create a real space that works as a two-dimensional composition. In the studio paintings the foreground books are large abstract shapes that wouldn't make spatial sense if they weren't connected to other objects in the studio. In the Bottles & Jars series I want the bottles to have both weight and luminosity."
Schwartz's art can be found in public and museum collections, including the British Museum, the Metropolitan Museum of Art, the Museum of Fine Arts Boston, the Bibliothèque Nationale de France, the Victoria and Albert Museum, and the Philadelphia Museum of Art.
Christopher Bursk (GRS'66,'75)


Prize-Winning Poet
Christopher Bursk (GRS'66,'75), an award-winning poet who taught at Bucks County Community College and was a mentor to the poetry community in Bucks County, Pennsylvania, died on June 21, 2021. He was 78.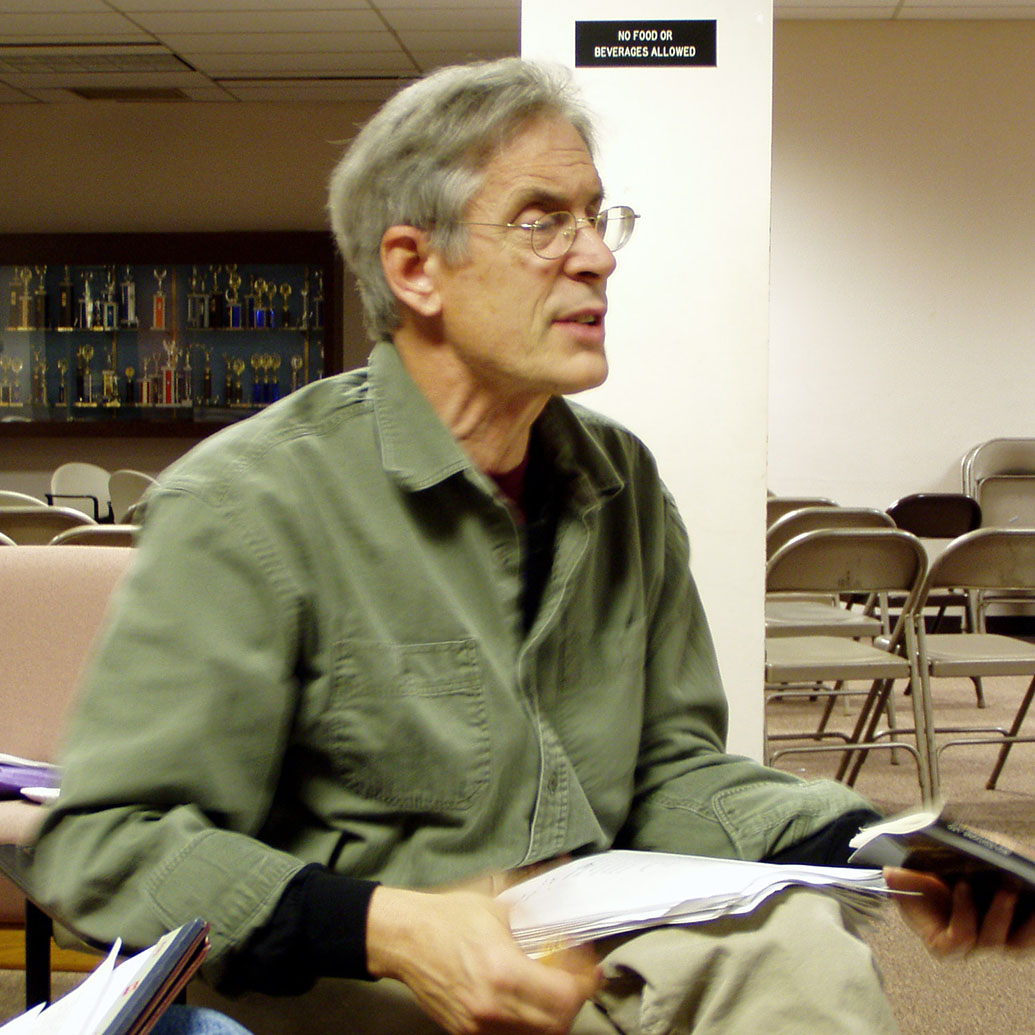 Born in Cambridge, Mass., he earned a bachelor's degree from Tufts University, a master's degree and PhD from BU, and an MFA from Warren Wilson College. In 2021, he received an associate's degree from Bucks County Community College, where he'd taught since 1971.
During his career, the professor of language and literature received National Endowment for the Arts, Guggenheim, and Pew Fellowships, and his work was recognized with the Allen Ginsberg Poetry Award, the Green Rose Prize, the Patterson Prize, AWP Donald Hall Prize, Bellingham Review's 49th Parallel Poetry Award, the New Letters Prize in Poetry, and the Milton Kessler Memorial Prize for Poetry. His last book of poetry, With Aeneas in a Time of Plague, was published this year by Ragged Sky Press.
A humanitarian, Bursk organized fundraising events for Bucks County agencies, such as A Woman's Place, the Peace Center, and Bucks County Emergency Homeless Shelter.
Lavinia Kumar (CAS'64, GRS'66) says she was among those in Bursk's last class a month before he died. "Chris was a highly unusual caring, creative humanitarian and human being," Kumar says. "Many of us knew him as the man who ran a seminar for about 37 years. He asked us to donate to the Peace Center and a woman's shelter in lieu of any fee. One evening a week for the winter semester, we gathered at Bucks College and secured, read, and brought poems, and created (by the end of those weeks) some form of a chapbook to share. And all the while, all year, he edited hundreds and hundreds of our collective poems, chapbooks, and books. Plus writing his own, of course. He literally never stopped until the end. He was a font of creativity, energy, and caring.
"Unfortunately, I was only part of this wonderful group for six or seven years," Kumar says, "but there are so many poets and writers who have blossomed under his enthusiasm for those long years. And each and every one kept in touch, had wanted to stay close to him."
Esther Hopkins (CAS'47)

Chemist, Attorney, Trailblazer
Esther Hopkins (CAS'47), a chemist, an attorney, and a former BU trustee and overseer, died on May 19, 2021. She was 94.
Hopkins received a BA in chemistry at BU. "I remember the first day in chemistry," she told the Martha's Vineyard Times in 2017. "It was wonderful, not music but like music; it all flowed together in perfect order for me. I could see it." She earned a master's degree from Howard University, and a master's and PhD from Yale. She worked at American Cyanamid in Stamford, Conn., and later at the Polaroid Corporation in Cambridge, Mass.
In a second act, she became a patent attorney with the Massachusetts Department of Environmental Protection after earning a law degree from Suffolk University. She and her family lived in Framingham, and, in 1999, she became the city's first African American selectwoman, serving until the early 2000s, according to the Framingham Source. She moved to Martha's Vineyard after her retirement.
"Esther broke barriers across government, always putting her community first in her long history of public service," State Representative Maria Robinson told the Framingham Source. "She was a brilliant and accomplished woman who will be deeply missed."
Janet Stone (Sargent'52)

Olympic Gold Medal Winner
As a BU student, Janet (Moreau) Stone (Sargent'52) was named to the All-America track team four times. As a member of the US national team in 1951, she won a gold medal in the Pan American Games, running a leg on the 4 x 100 meter relay team.
Her prowess had Doug Raymond, then BU head coach of track, wishing that women were eligible to compete with men in intercollegiate athletics in 1952, according to the Boston University Hall of Fame: "I clocked Janet more than once in the 100 at 10 seconds. She was faster than most men in New England."
Stone went on to win a gold medal as a member of the US relay team that set a world record in the event (45.9 seconds) at the 1952 Olympic Games.
She died on June 30, 2021, at 93.
She was born in Pawtucket, R.I. In 1948, she was the National Junior Freestyle Swimming champion at 100 meters, and held several Rhode Island and New England championships before giving up swimming to concentrate on track.
Stone was a physical education teacher in the Barrington, R.I., school system for 36 years, retiring in 1986.