Should Washington, D.C., Become the 51st State?
Journalism & Media
Should Washington, D.C., Become the 51st State?
Radio journalist Mikaela Lefrak (COM'15) explores the capital city's long push for statehood
Like many Americans, Mikaela Lefrak watched in horror as insurrectionists breached the Capitol on January 6. After months of reporting on the long-simmering campaign for Washington, D.C., statehood, she also saw how the spiraling chaos was made worse by the limits that Congress places on the city's government—and how the hands-off response to white rioters contrasted to an aggressive show of force at Black Lives Matter protests months earlier.
Lefrak (COM'15), an arts and culture reporter and host at WAMU, Washington's National Public Radio station, had recently wrapped up 51st, a special season of the station's What's with Washington podcast, and was polishing her script for a bonus episode. At 2 pm, she planned to interview her WAMU colleague Martin Austermuhle from a makeshift recording studio in her closet. Lefrak wanted to ask him about the Georgia runoff election, which had just shifted Senate control to the Democrats and added life to the growing movement to make Washington the 51st state.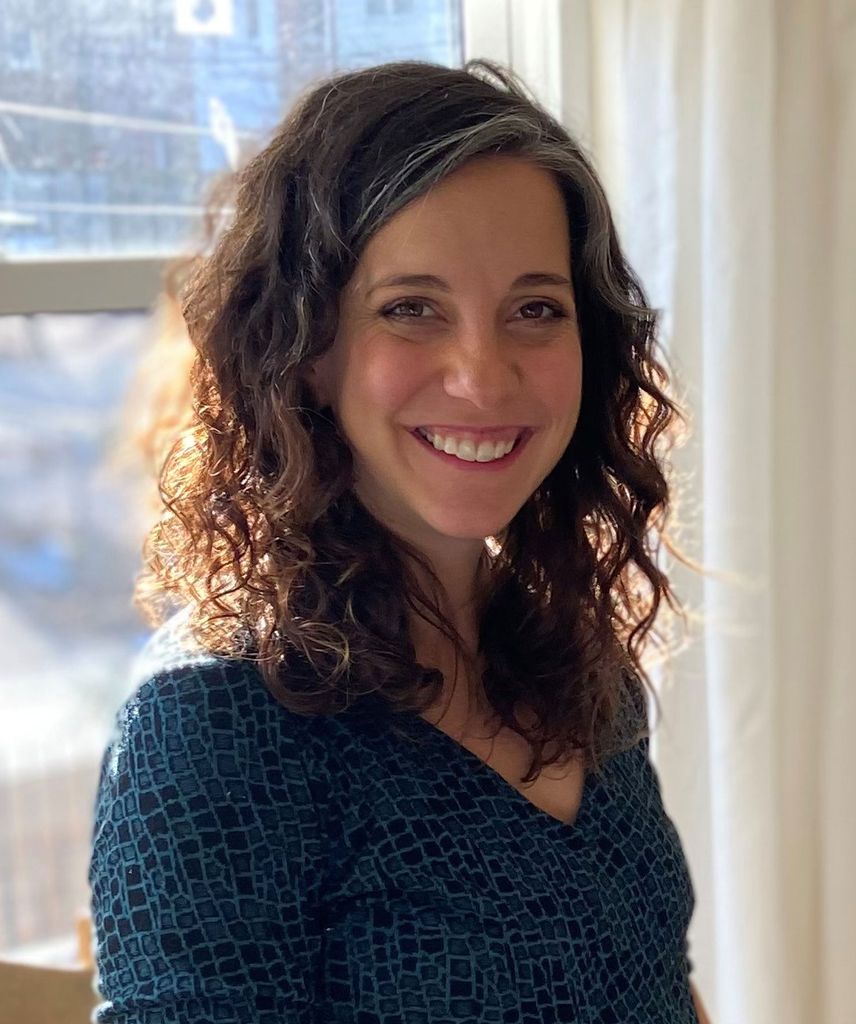 "Then Martin pinged us and said, 'Hey, something's going on in the Capitol. I need 15 extra minutes,'" LeFrak says. Those 15 minutes turned into the entire afternoon as the violence escalated.
Lefrak had spoken with activists, journalists, scholars, and politicians during her deep dive into the issue of statehood, and the insurrection highlighted many of their arguments: the city's lack of autonomy, racial inequality, and control over law enforcement and the National Guard among them. "It was a really overwhelming day," she says. "I felt lucky to have this framework of the show to process that through."
Lefrak finally hit record the next morning and began addressing her listeners: "A lot has happened since we left off in 2020…"
A topic for the times
Lefrak helped launch the What's with Washington podcast in 2019 to investigate interesting and quirky listener questions about the D.C. region. Where does D.C. recycling go? Why doesn't the National Zoo have wombats? But 2020 upended all of that, and like most reporters, she found herself covering a flood of health and political news—and she wanted to find a bigger topic for the podcast.
"We wanted to have a show that felt really relevant," says Lefrak, who received a regional Murrow Award for a 2019 multimedia story about Nico DiMarco, a deaf DJ. And for her audience, statehood tied many of the issues of 2020—a coronavirus surge, the presidential election, racial justice protests—together. Law enforcement's show of force against Black Lives Matter protesters exposed the city's vulnerability to federal oversight, while the allocation of COVID relief funds—Washington received half the money of comparably sized states despite having more coronavirus cases—highlighted its lack of representation in Congress. And there was another summer 2020 story that went largely unnoticed outside of the capital: on June 26, the House of Representatives voted on H.R. 51, the Washington, D.C., Admissions Act. It was the first time a chamber of Congress had passed such a bill. Statehood was having a moment. With all of those issues converging, and a presidential election looming in November, Lefrak put aside her other reporting responsibilities, and along with WAMU's senior producer—and College of Communication alum—Poncie Rutsch (COM'14), dove into the history of statehood. "It was very all-consuming," she says. "We wanted to push it out as quickly as we could, to capture that moment."
A deep dive
Washington, D.C.'s status as a federal city—the seat of a government that doesn't grant the local residents representation—might seem like a quirk of American governance, but to these residents it's an affront to their civil rights. The city has more residents than the states of Vermont and Wyoming, yet no vote in Congress. Within Washington, support for statehood is strong: a citywide referendum to become the state of New Columbia received 86 percent of the vote in 2016. Even the license plate motto pushes the argument: "End Taxation Without Representation."
Lefrak grew up in northern Virginia and has lived in Washington for most of the past decade, but even she was surprised by the depth of the statehood story. "The way that race and racism have affected the city's history goes back much further than I realized," she says.
It goes so far back that Lefrak traces the 51st story to 1790, when the city was founded, and works forward through the push for representation during the Civil Rights Movement to the present day. The founding fathers make an appearance, as they design their federal city in the midst of the Mid-Atlantic's busy slave trade. And Martin Luther King, Jr. (GRS'55, Hon.'59) has a cameo at a protest for home rule—the right of the city to govern itself, which Congress finally granted in 1973. But Lefrak built most of the story with contemporary local voices. There's the passionate activist Anise Jenkins, who wears a hat advertising her organization, Free DC, with the name surrounded by chains. Jameon Gray, who speaks of being a Washington resident in the federal prison system, was separated from his family for 17 years because the city doesn't have its own prison.
Jenkins brings emotion to the show, calling Washington—which is almost 50 percent Black—"the last plantation." And she voices the rage and helplessness shared by many residents. In episode four, she recalls a fellow activist who died of AIDS—and cites Congress' veto of a citywide needle exchange program that could have slowed the spread of the disease. "It can be a matter of life or death," Jenkins tells Lefrak. "It's very serious."
Though home rule allows the mayor and city council to manage Washington's budget and make local laws, Congress can override those decisions. In addition to blocking the needle exchange program in 1997 (they lifted that ban in 2007), Congress has also vetoed a program to fund abortion services for low-income women. And although state governors can mobilize the National Guard, the mayor cannot. That power rests in the hands of the president.
While the arguments for statehood might be complex, the opposition to it isn't hard to understand: Washington overwhelmingly votes Democratic (Biden took the city's three electoral votes by a margin of 313,323 to 18,586). Adding two senators and a representative to Congress could change the current power structure.
H.R. 51 still faces long odds and its fate may rest in the outcome of a larger power struggle in Congress: for the Senate to pass such contentious legislation, Democrats might need to abolish the filibuster, which requires a two-thirds majority vote to pass a bill—and that decision would have wide-reaching repercussions.
But, Lefrak says, the campaign isn't going away. And the issue has only grown in visibility since last year's BLM protests and January's Capitol insurrection.
"The awareness around it, both in D.C. and outside, has grown exponentially in the past year," Lefrak says. "Activists have really latched onto the fact that D.C. residents are treated differently and are sometimes less safe because of our lack of statehood."
Editor's Note: In February 2021, Mikaela Lefrak accepted the role of cohost and senior producer of Vermont Edition, a daily news program on Vermont Public Radio. She will begin that job in summer 2021.

This article was originally published in COMTalk.