New BU Task Force on Workplace Culture to Focus on Improvements for Staff
Goals include assessing DEI initiatives, flexible work, leadership development, communicating BU's values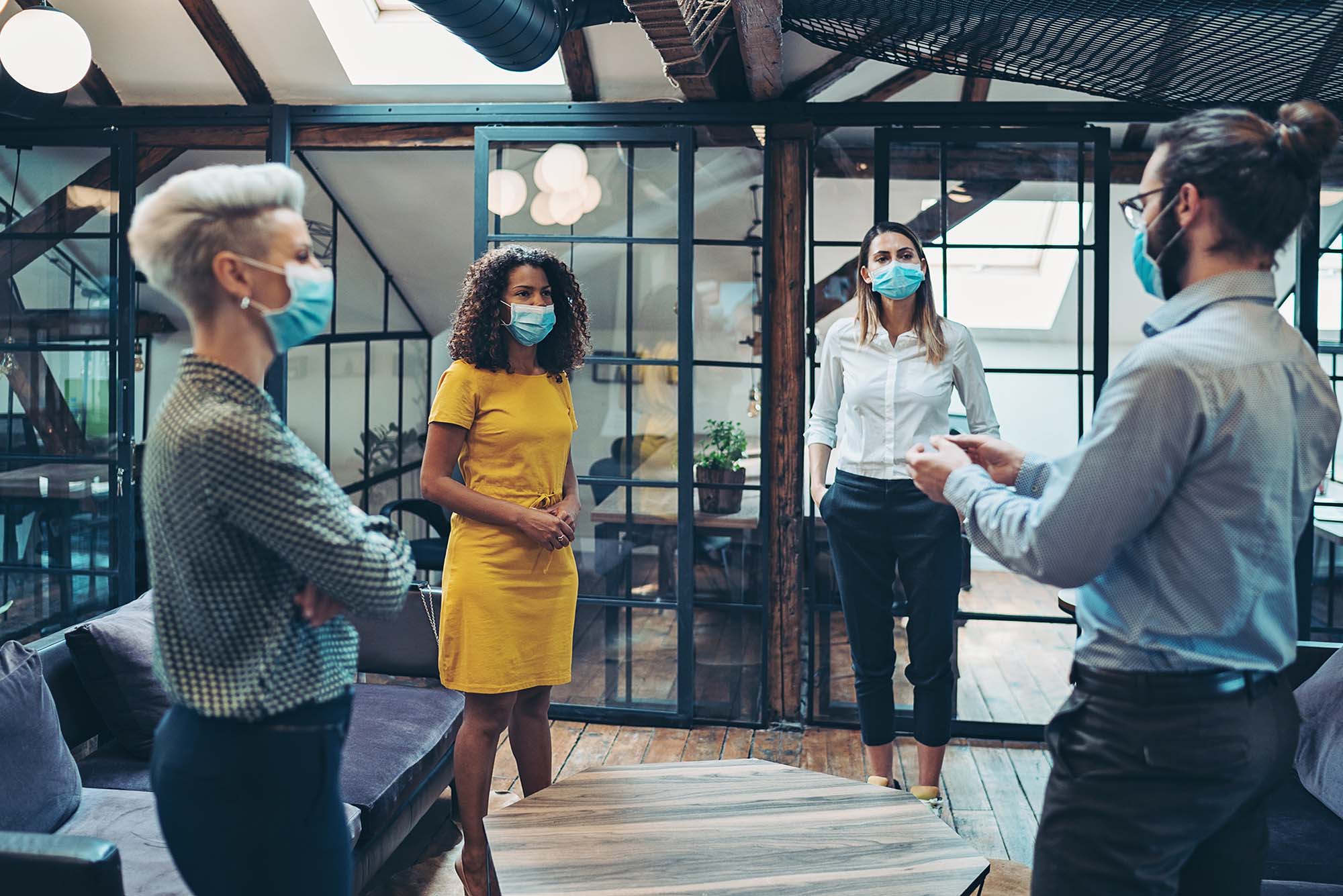 University News
New BU Task Force on Workplace Culture to Focus on Improvements for Staff
Goals include assessing DEI initiatives, flexible work, leadership development, communicating BU's values
In BU President Robert A. Brown's State of the University letter in October, he noted that BU's workplace, like workplaces everywhere, is being reshaped. Ongoing efforts to build a more diverse and inclusive environment for staff, faculty, and students are converging with the pandemic-fueled understanding that remote work is both feasible and desirable for many employees, Brown wrote.
To foster a work environment that reflects BU's shared values amid these revolutionary changes while continuing to attract and retain talented and dedicated staff members, Brown has announced the establishment of the Task Force on Workplace Culture.
Cochaired by Andrea Taylor (COM'68), senior diversity officer and chair of BU's Antiracism Working Group, and Amanda Bailey, vice president for human resources, and with 18 other members drawn from among staff at various levels across the University (find the full list below), the task force has four broad goals:
Examining employees' perceptions of BU's work culture and recommending improvements.
Assessing diversity, equity, and inclusion (DEI) initiatives; flexible work; leadership development; and the communication of the University's values.
Identifying and implementing best practices to attract and develop staff.
Examining surveys of the work culture, as well as employees' recommendations.
With the task force's first meeting set for Tuesday, November 30, BU Today talked with Taylor and Bailey about the work ahead of them.
Q
&

A
with Andrea Taylor and Amanda Bailey
BU Today:
Can you tell us about the mission of the task force and what it's building upon?
Andrea Taylor: In this moment, when the pandemic has pushed the envelope on many of the traditional assumptions about every aspect of our lives, it is fortuitous that we were already on a path to examine the workplace. And taking a deeper look at what our staff in particular were experiencing and how they felt the University culture was serving their needs in the workplace and helping us to achieve the goals that we've articulated for excellence and for diversity and inclusion and equity, which go hand in hand. The [global consulting firm] Korn Ferry staff survey dovetails strongly with the work of the diversity, equity, and inclusion office and all the efforts across campus to bring forward the voices of everyone in the community so that we can try to address their concerns and meet their needs not only for their immediate benefit, but for the entire institution. The Korn Ferry inquiry had a 75 percent participation rate among over 6,000 employees and the task force will be reviewing and analyzing those findings and coming up with a set of recommendations to the president of the University about how we might act on the feedback that we received.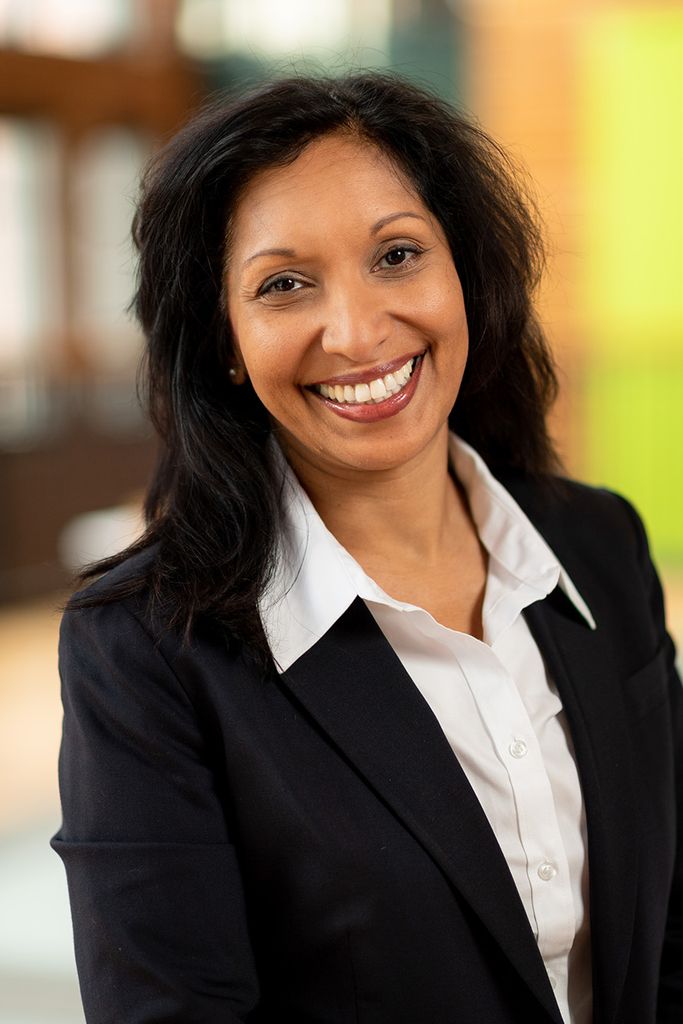 BU Today:
What can you tell us about the Korn Ferry findings?
Amanda Bailey: Five to six key recommendations that were shared with the University Leadership Group (ULG) members were focused on improving and creating processes and programs in Human Resources that will improve attracting and retaining our talent as well as expanding our efforts to reflect diversity, equity, and inclusion in programs and services. These recommendations have informed the work of the task force.
BU Today:
Can you talk more about how and why the workplace is changing at BU, and across the country, and the questions these changes raise?
Taylor: The pandemic, and the increased focus on addressing racial and social inequities, have helped to bring about a shift in workplace attitudes, standards, behavior, and expectations. And now you have an environment in which there's a shortage of workers across the country. People are working under all kinds of arrangements in terms of how much time they spend in the office, how much can be done remotely.

This raises some important questions: What are the tensions and inequities—or increased empowerment—that come with remote work? Individuals are reevaluating their options and the way that we operate. So there's probably going to be constant reflection and adjustment even as we move forward because we're learning as we go about which of the options that have emerged as a result of the pandemic work to serve the interests—or not—of DEI, for example. Experts seem to be suggesting that we were due for a restructuring of workplace behavior before the pandemic, and the pandemic just accelerated the process and opened the door wide for experimentation. It's going to be an interesting challenge to figure out what can be done that has lasting and substantive and inclusive meaning.
Bailey: I agree with Andrea, and we've been watching this trend for some time because we have been aware of the challenges to engage, retain, and develop employees. While we know that the nature of work has changed for many roles (and remained the same for others), these influences will inform discussions that will occur within the task force.
BU Today:
You haven't even had your first meeting yet, but what do you envision as some specific things the task force might do?
Taylor: From my perspective as the DEI officer, we acknowledge that all staff will be directly or indirectly impacted by shifting schedules and workplace expectations. Realistically, remote work is not an option for everyone. We anticipate having very frank and open discussions to understand the challenges and the opportunities, and to find ways to close the gaps.

You have to create the structures and the support so that everyone in the current workplace can meet the expectations and be a contributing member of the community. I think that's going to be the challenge and the opportunity for this task force.
Bailey: We anticipate that task force members will lead smaller group discussions where we can identify: what is working well to advance  DEI efforts in our teams and in our departments? How are operations being managed in a hybrid work environment? The other two big portfolios are around leadership development and the University's values. One of those values that I have learned is describing our institution as an institution of inclusive excellence. I hope to learn how we are living up to inclusive excellence in our daily work. That's important in attracting talent every day. What are the things that our community does to support inclusive excellence and how do we develop future leaders focused on inclusive excellence within our community? What are the things we want to do (or not do) that support inclusive excellence?
Taylor: Every position at the University, or in any organization, is not necessarily amenable to flexible or remote work. So a collective understanding of what the roles are and where do they fall on a continuum from extreme remote work—that is, you could be in Wisconsin and be working for
the University—to: you need to be at Silber Way. So there has to be an assessment. This is all happening very quickly, relatively speaking, given that we've been operating one way for the last century, and now, in the span of less than 19 months, we're turning everything inside out and upside down, as is the whole society. So we're looking for the new models and methods that achieve this inclusive excellence. 

This is a major transformation that's likely to be long-lasting and potentially impactful to all University stakeholders, especially the students, faculty, and staff, and indirectly, to alumni and parents. Consequently, we need to really take a moment and reflect in a very deliberate and detailed way on what's going on here—what works and what doesn't—and identify what can't be done in isolation. We have to include the people who are on the front lines. 
Bailey: And we need to make sure we learn from employees who are working remotely as well as from employees who are not able to do so.  There's no downside to seeking feedback to assess the workplace environment. And how they feel about it can lead to improvements that are informed by what we learn.
Taylor: This task force is deliberately bringing new voices to the table as part of BU's ongoing commitment to diversity, equity, and inclusion. Also, it marks the beginning of a new era of work by, and for, our staff, that we hope will benefit the faculty and students members of our community, too. We're optimistic that these deliberations will have an impact that is positive and substantive. So we're ready to go.
The Task Force on Workplace Culture: Cochairs ​Amanda Bailey, vice president for human resources, and Andrea L. Taylor (COM'68), senior diversity officer; Nick Bates, associate director, Howard Thurman Center for Common Ground, Office of the Dean of Students; David Cotter, assistant provost for graduate enrollment and master's and professional student support, Office of the University Provost; Ziba Cranmer, BU Spark! director, Faculty for Computing & Data Sciences; Elizabeth Dionne, associate dean, finance and administration, Questrom School of Business; Sina Feng, senior analyst, marketing, Marketing & Communications; Rene Fielding, director of emergency management, Office of Public Safety, Campus Planning & Operations; Cindy Gonzalez-Barcher, senior research reporting and data analyst, Sponsored Programs, Office of Research; Daryl Healea (STH'01, Wheelock'11), assistant dean for curriculum and enrollment services, College of Arts & Sciences; Chantel James, assistant director, Office of Financial Assistance, Enrollment & Student Administration; Nishmin Kashyap, executive director, housing, Auxiliary Services; Ira Lazic, associate dean for administration and finance, School of Public Health; Esther Leonard, assistant director of career education, Center for Career Development, Enrollment & Student Administration; Meghan Reilly, program manager, research administration and faculty systems, Information Services & Technology; Tony Rizzo, associate dean, financial and administrative operations, School of Medicine; Kate Silfen, health sciences librarian, BU Libraries; Maureen Sullivan, senior analyst, Campus Planning & Operations; LaNeia Thomas, assistant director, Charles River Campus Institutional Review Board, Office of Research; and Keli Trejo, director, talent and culture, WBUR.