University to Seek Staff Opinions in Creating More Equitable, Diverse, Inclusive Culture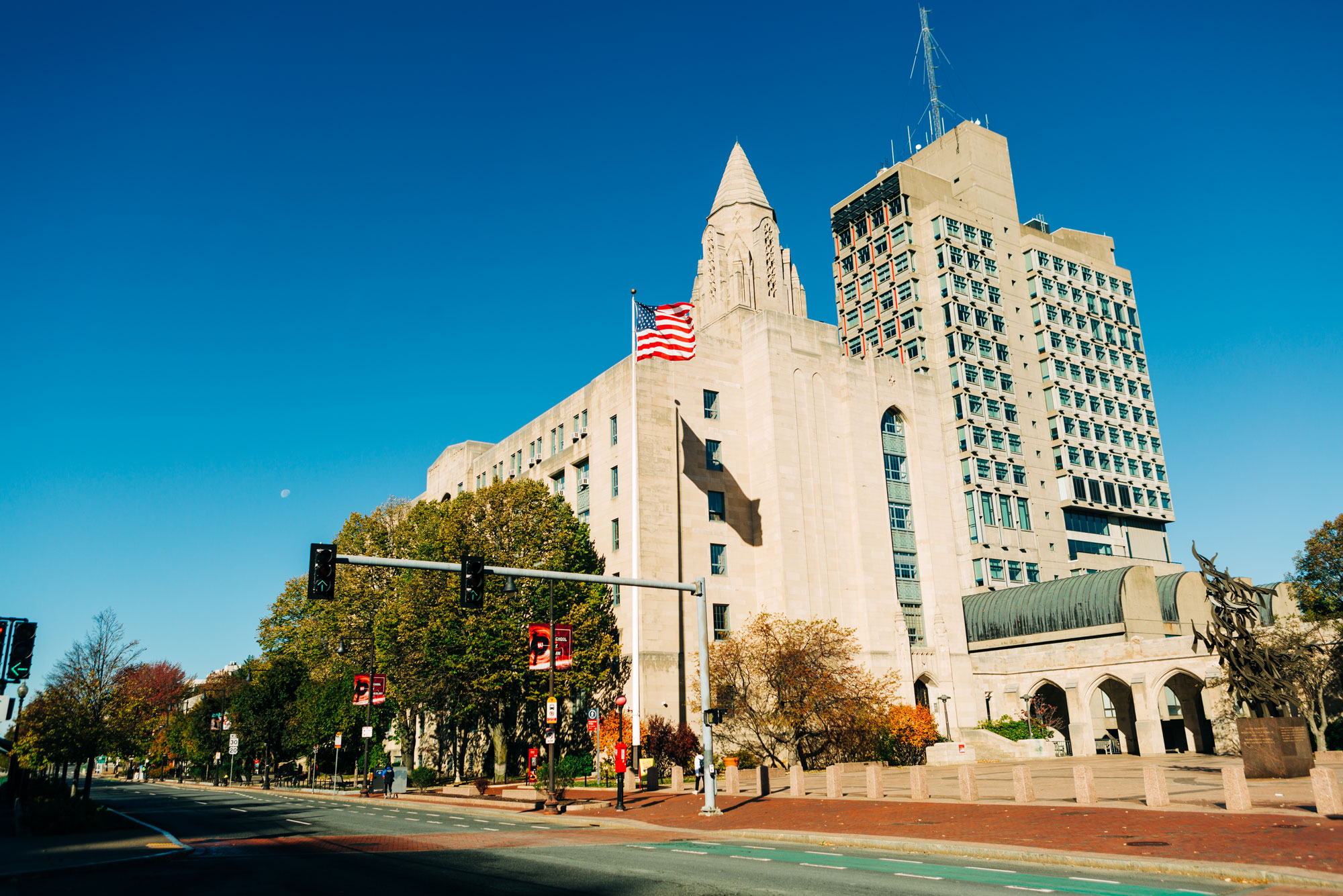 University News
University to Seek Staff Opinions in Creating More Equitable, Diverse, Inclusive Culture
Survey is coming March 22 and focus group responses will help BU shape future policies and practices
As American enterprises of all kinds and sizes have come to acknowledge centuries of systemic racial injustice, many are trying to find new and better ways to build a more equitable organizational culture. At Boston University, that ongoing effort will take another step forward on Monday, March 22, when more than 6,000 staff employees will be invited to take a survey about the University's practices concerning diversity, equity, and inclusion.
Ken Freeman, interim vice president for human resources, says the survey is part of a comprehensive process that will look at BU's human resource policies and systems relating to BU staff. "We are looking at all stages of a staff member's experience," Freeman says. "We will start with a person being attracted to consider employment at BU, to applying for employment, to the hiring and onboarding process, to how we compensate staff, to how we develop and retain staff. It will include every stage of employment from coming in the front door to leaving the University."
The survey, which will be available from March 22 through Friday, April 2, will be administered by Korn Ferry, a global consulting firm that will also recommend improvements based on the best practices of other institutions and industries. The survey will be confidential, and no names will be attached to survey responses. It will be available in English, Spanish, and Portuguese, and will have 36 multiple choice questions and 2 questions that offer the opportunity to provide written responses.
"Every staff member's voice is important," says Freeman. "Our goal is to achieve a very high level of participation. Other institutions have benefited from responses from 80 percent or more of their employees. We ask that everyone take the 15 or 20 minutes to take the survey, because the results will make a difference in how the University proceeds in its efforts to become an employer of choice with respect to diversity, equity, and inclusion."
While the names of survey participants will be confidential, Korn Ferry will provide participation rates by school or college or major department level during the 12 days the survey is live so the leaders of those units can better emphasize the importance of participation by their staff. Korn Ferry will analyze the survey results and deliver a report to University leadership.
"This is a moment where employees have a voice in shaping University policy as it pertains to diversity, equity, and inclusion," Freeman says. "We want to hear from everyone. We want to hear what is going well and what needs to change. A summary report of findings will be issued to all BU staff after the survey results have been compiled."
Andrea L. Taylor (COM'68), senior diversity officer and chair of BU's Antiracism Working Group, which supported the survey effort, says responses have the potential to inform transformational organizational change. "This focus is an integral part of the University's 2030 Strategic Plan," says Taylor. "To achieve our goals, we need all institutional stakeholders to embrace this project and contribute to the vision and potential outcomes."
In addition to the survey, the University's review of human resources practices related to diversity, equity, and inclusion will include at least 25 hour-long focus groups on Zoom. The sessions, which will also be run by Korn Ferry, are intended to reveal staff opinions of diversity and inclusion practices in specific areas of the BU community. Staff will be able to indicate their interest in participating in a focus group through a separate invitation process, which will be managed by Korn Ferry and Human Resources. Freeman encourages all staff members to complete the survey and also to participate in focus group conversations. More information about the process to sign up for focus groups will be provided soon.
The initiative to review human resources systems, practices, and policies is the most recent of several actions aimed at improving diversity, equity, and inclusion that have been taken by the University. In 2017, BU hired its first associate provost for diversity and inclusion, Crystal Williams, who was promoted last August to the new position of vice president and associate provost for community and inclusion; Williams is also a College of Arts & Sciences professor of English. BU hired former BU trustee Taylor as well, and several schools and colleges have formed their own diversity, equity, and inclusion working groups. Last year, BU opened a new home for the community-building Howard Thurman Center for Common Ground at 808 Comm Ave, a dynamic, larger, and refurbished space at the heart of campus.