Reading List Summer 2021: New Fiction, Nonfiction, and Poetry by BU Alums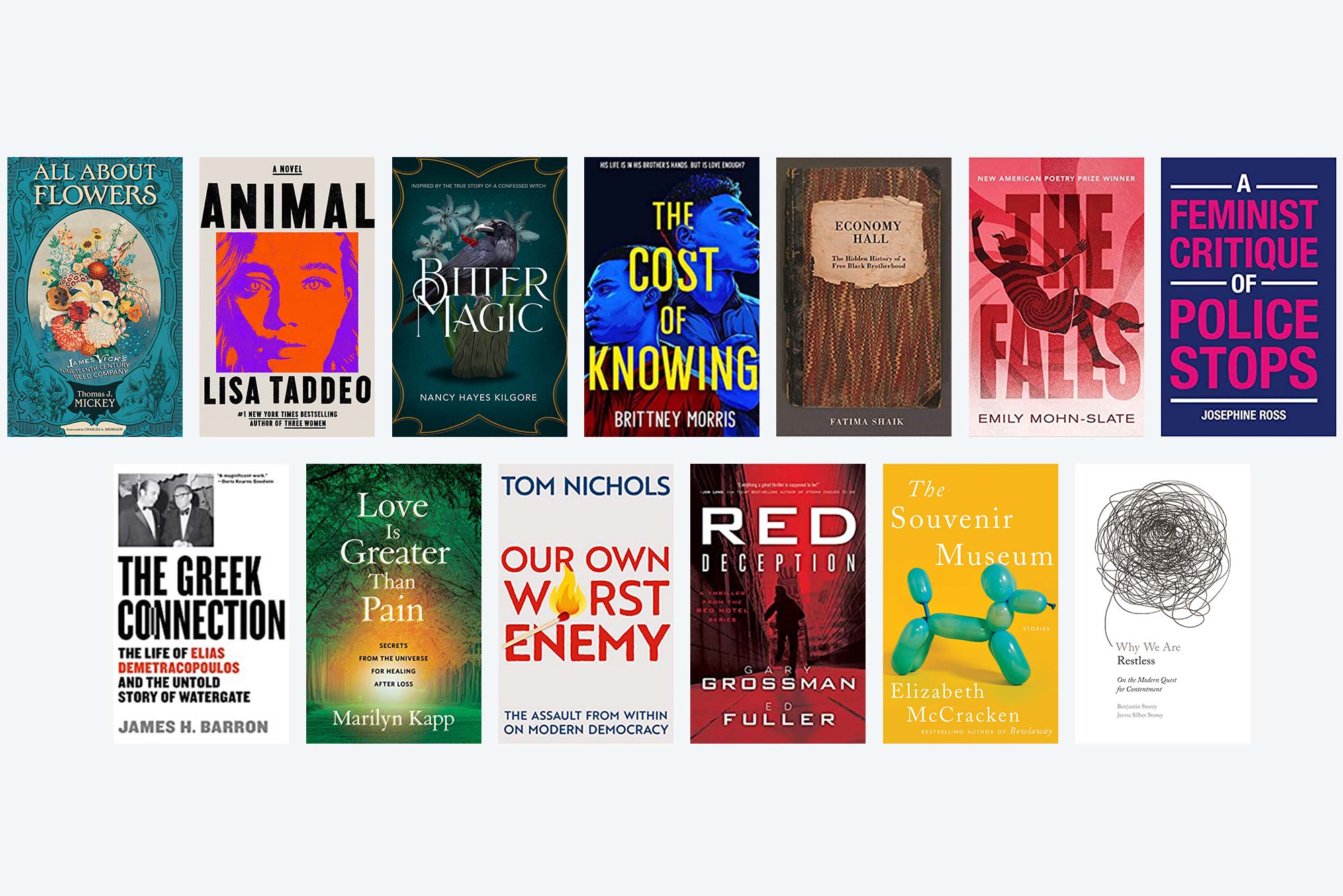 Books
Reading List
New Fiction, Nonfiction, and Poetry by BU Alums
All About Flowers: James Vick's Nineteenth-Century Seed Company
Ohio University Press, 2021
By Thomas Mickey (COM'73)
The author of America's Romance with the English Garden examines how an entrepreneur connected with home gardeners by marketing to their emotions, in a way that presaged today's advice about branding.
Animal
Simon & Schuster, 2021
By Lisa Taddeo (GRS'17)
A debut novel from the author of the nonfiction Three Women focuses on Joan, who has spent a lifetime enduring the cruelties of men, and her drive to figure out the family tragedy when she was 10.
Bitter Magic: Inspired by the True Story of a Confessed Witch
Milford House Press, 2021
By Nancy Hayes Kilgore (STH'93)
Drawing from the witchcraft trial of Isobel Gowdie in 1662, Kilgore's novel follows teenaged Margaret as she grapples with magic and religious persecution in the Scottish Highlands.
The Cost of Knowing
Simon & Schuster, 2021
By Brittney Morris (CGS'11, CAS'13)
This young adult novel is about a Black teen with the power to see into the future, whose life turns upside down when he foresees his younger brother's imminent death. The book follows Morris' hit debut Slay, which was billed as Ready Player One meets The Hate U Give.
Economy Hall: The Hidden History of a Free Black Brotherhood
Historic New Orleans Collections, 2021
By Fatima Shaik (COM'74)
Beginning with her father rescuing a century's worth of handwritten journals, in French, from the trash, Shaik tells the true story of the Société d'Economie et d'Assistance Mutuelle, which shaped history in Louisiana through slavery, the Civil War, Reconstruction, and Jim Crow.
The Falls
New American Press, 2020
By Emily Mohn-Slate (GRS'08)
A debut poetry collection offers a feminist voice on being a woman and mother, in lines romantic and intense by turns.
A Feminist Critique of Police Stops
Cambridge University Press, 2020
By Josephine Ross (LAW'84)
A Howard University law professor, Ross uses stories from her students as well as infamous cases like Eric Garner's to examine what's wrong with "stop and frisk," the power dynamics behind police techniques, and parallels to sexual harassment.
The Greek Connection
Melville House, 2020
By James Barron (COM'80)
Subtitled The Life of Elias Demetracopoulos and the Untold Story of Watergate, the book is a nonfiction account of a Greek journalist who discovered a connection between the military junta in his home country and the Nixon campaign.
Love is Greater Than Pain: Secrets from the Universe For Healing After Loss
Penguin Random House, 2020
By Marilyn Kapp (COM'77)
As a BU undergraduate, Kapp was inspired by writer, Holocaust survivor, and future Nobel laureate Elie Wiesel (Hon.'74), BU's Andrew W. Mellon Professor Emeritus in the Humanities. Now a medium, she shares her insights into the afterlife, offering comfort, forgiveness, and understanding, including specific guidance for the bereaved.
Our Own Worst Enemy: The Assault from within on Modern Democracy
Oxford University Press, 2021
By Tom Nichols (CAS'83)
Whatever happened to liberal democracy? Nichols, who teaches at the US Naval War College, explores the culture of narcissism, anger, and resentment intensified by the internet's anonymous trolls and exploited by politicians and businesspeople.
Red Deception
Beaufort Books, 2021
By Ed Fuller (Questrom'68)
The thriller, coauthored with Gary Grossman, is a sequel to their Red Hotel, following former intelligence operative turned hotel executive Dan Reilly as he tries to unwind an international terrorist conspiracy. Fuller has served BU as a trustee, vice chair of the Board of Overseers, president of the BU Alumni Association, and a member of the International Advisory Board.
The Souvenir Museum
Ecco, 2021
By Elizabeth McCracken (CAS'88, GRS'88)
Love, marriage, and family are odd, funny, and sometimes heartbreaking in this third story collection from the author of the 2019 novel Bowlaway. Many of the stories were previously published in the Atlantic, Harper's, and The Best American Short Stories.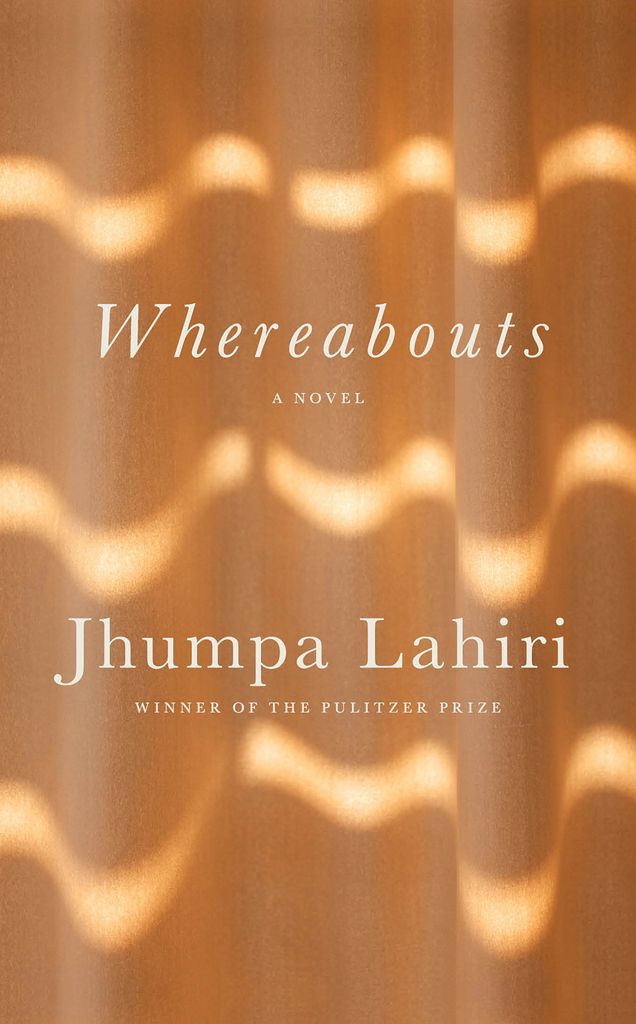 Whereabouts
Knopf, 2021
By Jhumpa Lahiri (GRS'93, UNI'95,'97)
The author's first novel in more than a decade, which she wrote in Italian and translated to English, presents a series of vignettes, each describing a moment of quiet despair experienced by a single joyless woman as she walks through a city that is presumably Rome.
Why We Are Restless: On the Modern Quest for Contentment
Princeton University Press, 2021
By Jenna Silber Storey (UNI'98)
With her husband and coauthor, Benjamin Storey, she explores how the modern idea of happiness is failing us and makes the case that true contentment requires rethinking basic assumptions.