Fashion Designer and Alum Jessica McClintock Built an Empire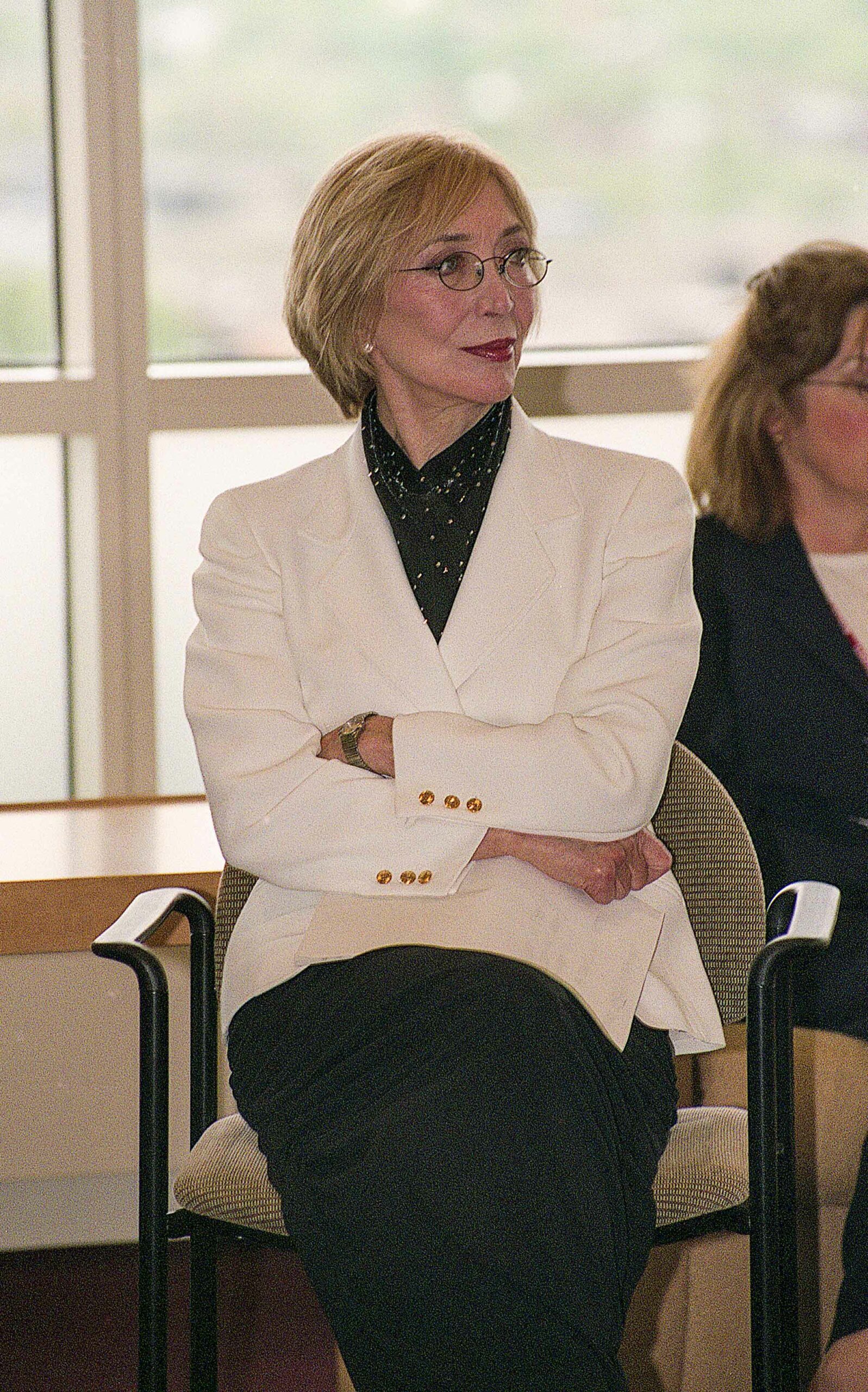 Tributes
Fashion Designer Jessica McClintock, Who Built an Empire, Dies at 90
BU alum's Gunne Sax company was "an American institution," says Vogue 
Jessica McClintock was living in California in 1969 when she agreed to invest $5,000 in a new clothing company. She had never studied design, and yet McClintock would go on to build that company, called Gunne Sax, into an empire that featured couture for weddings, proms, and other special occasions. A young Hillary Rodham wore a floor-length Gunne Sax Victorian dress in 1975 (purchased for $53 at her local mall) when she married her former Yale University classmate Bill Clinton.
McClintock (DGE'50) died February 16, 2021. She was 90.
Born in Presque Isle, Maine, McClintock learned to sew at a young age from her grandmother. They'd shop for fabric together, and by junior high, McClintock was making her own clothes, she told Bostonia in 2001. "She'd let me pick out the colors I liked and make me explain to her why I liked them, and she'd analyze them with me," McClintock said. "It was almost part of my being to think of color and prints and what I'd do with them."
She earned an associate's degree at BU's (now closed) Division of General Education. Edythe Lyons Zimmerman (DGE'50, CAS'52) remembers meeting McClintock (then Jessie Gagnon) when they were first-year students at BU.
"Right away we connected: a similar sense of humor, both of us glad to be away from our hometowns, both eager to begin living on our own in Boston," Zimmerman says. "We decided then and there to be roommates at Charlesgate Hall. As we began to tell each other about ourselves, I learned that Jessie's parents were divorced, that she wanted to study toward becoming financially independent, and at the same time eager to be married.
"Jessie was her own woman from the start, confident, fully aware of her creative capacities, slightly bemused by most of her classmates, and fiercely intelligent," Zimmerman says. "She was on the Dean's List right away, which meant she could stay out later than most of us under the parietal protocols of the time. When we would double-date, I was the one who was constantly in trouble for getting back to the dorm after curfew."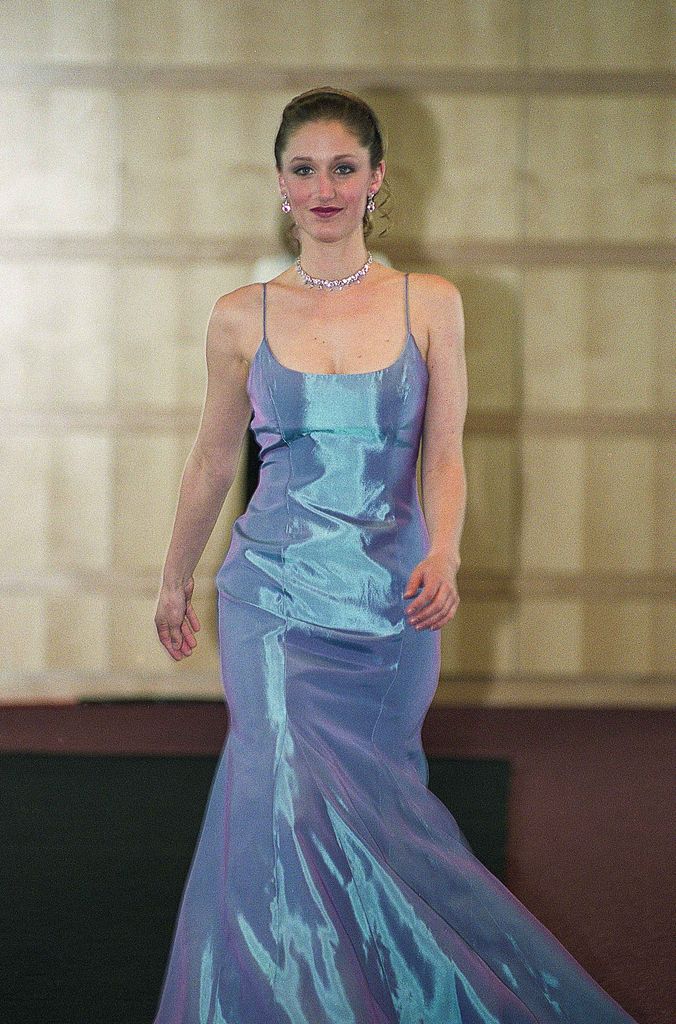 Zimmerman says the double-dating stopped when her friend met Al Staples, a student at MIT: "In our sophomore year he proposed, she accepted. I was maid of honor when they were married and they moved into an apartment near campus."
At the end of the semester, the couple moved away to follow his job. In 1963 they were living in California with their young son, Scott, when Staples died in a car accident, a tragedy that prompted McClintock and her son to move to Maine to, as she said, "figure out the next step in life." Later, she taught elementary school in Massachusetts and married Fred McClintock, but when that marriage ended in divorce she returned to California. She'd completed her bachelor's degree at San Jose State University and was living in San Mateo when she became a partner in Gunne Sax; she took over the company not long after.
The timing was right. "The market was for hippies," McClintock told Bostonia. "I was so invigorated, and I loved it so much. I started looking at kids and what they wore in the streets. I made lots of calico skirts down to the ankles so that they could wear their feet bare. Customers loved them, and they sold well in department stores, and that was the beginning."
McClintock turned the company into "an American institution," according to Vogue: "With its mix of prairie style à la Laura Ingalls Wilder, Victorian corset detailing, and fanciful trimmings, Gunne Sax was cottagecore decades before the concept came into existence."
Along the way, says Zimmerman, McClintock "combined her creative instincts with developing entrepreneurial skills and started a more mature fashion line under her own name. Jessica McClintock became synonymous with affordable elegance."
Her brand grew to include fragrances, accessories, and home furnishings. By 1997, according to an obituary published in the San Francisco Chronicle, McClintock ranked seventh on the Women's Wear Daily top 100 most-recognized brands, behind Cartier and Tiffany.
Over the years, Zimmerman and McClintock visited each other in San Francisco and in Cleveland. "I put her name forward to BU as a noteworthy alumna of DGE, and she presented a lecture and fashion show on the occasion of receiving honorable recognition of her achievement in the fashion industry," Zimmerman says.
"I have lost a very dear friend. I honor her ambition, her extraordinary talent, her persistence, her confidence, her humor, and her glamour. She has done BU proud."