Wheelock College Interim Dean David Chard Receives Permanent Appointment, Having Led the School Through Its Creation and an Expanded Mission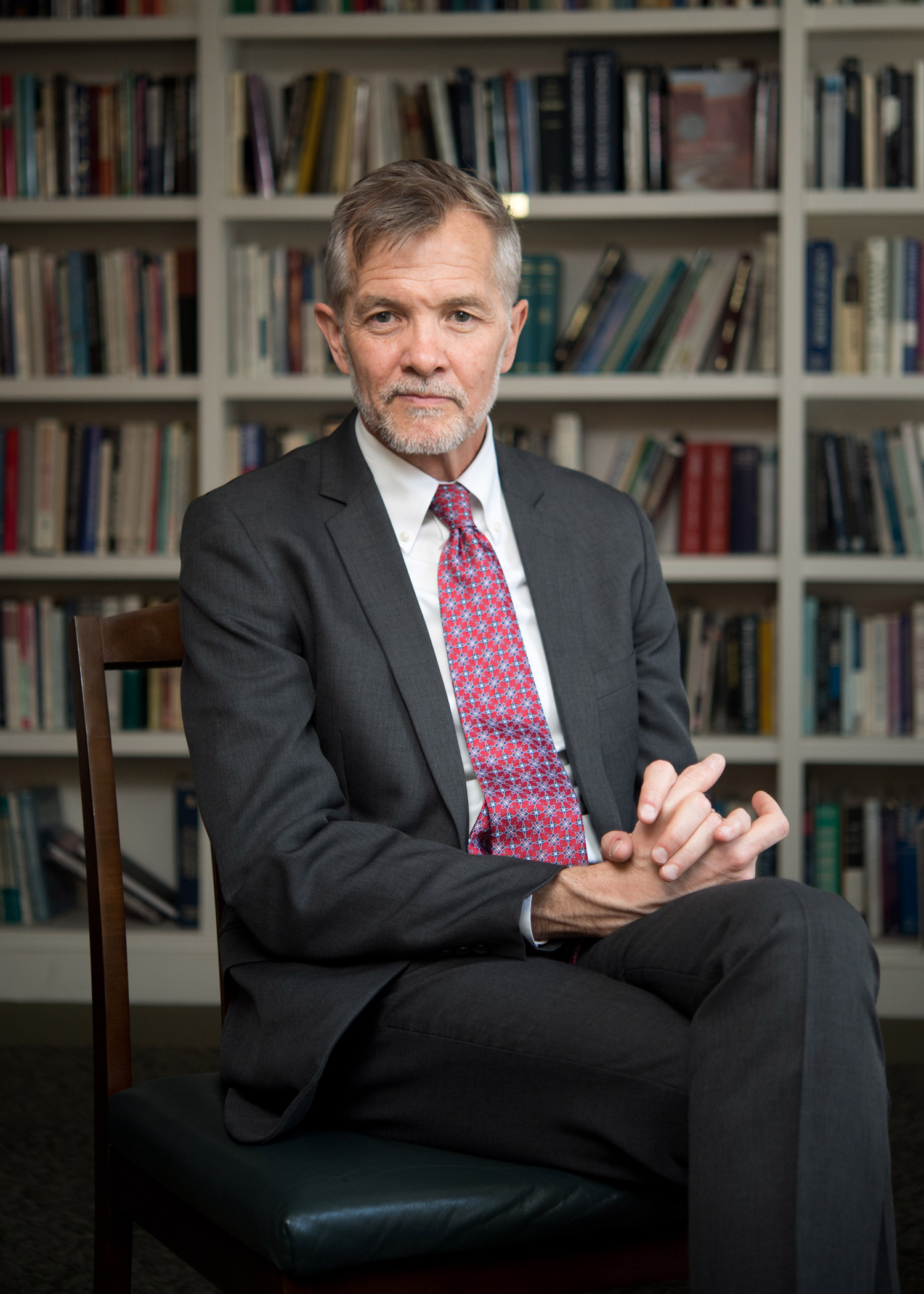 University News
David Chard, BU Wheelock's Interim Leader, Appointed Permanent Dean
After leading the school through a complicated merger with BU, he's set his sights on "academic excellence and groundbreaking research"
David Chard named permanent dean of Wheelock College of Education & Human Development
As interim dean, led school's transition after BU–Wheelock College merger
Has overseen expansion of school's mission to train child well-being professionals
David Chard, who as interim dean has led Wheelock College of Education & Human Development since its 2018 birth from the merger of Boston University's School of Education and the former Wheelock College, was named the school's permanent dean on Monday.
"Dean Chard—who served as president of Wheelock College prior to the merger—cares deeply about the faculty, staff, and students at the college, about the product it offers, and about its national reputation," Jean Morrison, BU's provost and chief academic officer, said in announcing the appointment. "He's been an energetic advocate for constructive self-assessment and improvement, working closely with faculty and staff to address critical issues around the merger, to bolster existing programs, and to launch exciting new interdisciplinary collaborations both within Wheelock and across BU's other schools and colleges."
Chard says the appointment is a "true honor."
"Over the past three years, as we've merged our two institutions to create the BU Wheelock, I've been very pleased with the deep engagement of our faculty and staff in creating a guide star and a strategic plan that will propel us forward," he says.
The guide star process added programming to augment Wheelock's traditional teacher preparation role with instruction in human development professions that work with children and youth in settings outside of schools and colleges. Those range from hospitals to social work offices, research centers, and even police departments.
---

At a time when we are all looking for ways to improve our democracy and our quality of life, BU Wheelock College will be at the vanguard of this important work.

---
"I'm enthusiastic about implementing our plan," Chard says, "and building a college that will focus on academic excellence and groundbreaking research, while prioritizing equity in education and all human service professions."
Chard's "exemplary leadership during this period of transition" has been felt University-wide, Morrison said: "He's helped oversee several key leadership searches, played a vital role in our 10-year strategic planning process, and been an active voice in our efforts to enhance BU as a diverse and welcoming community for faculty, staff, and students of all backgrounds."
A Wheelock professor of special education, Chard is among the nation's leading scholars in instruction for students with learning disabilities, she added.
"Our college's namesake, Lucy Wheelock, viewed education as a path to a better society," Chard says of the 19th-century kindergarten pioneer who founded the program that became Wheelock College. "At a time when we are all looking for ways to improve our democracy and our quality of life, BU Wheelock College will be at the vanguard of this important work."
Chard knew BU well before leading Wheelock, having taught at the BU School of Education from 1995 to 1997. From 2007 to 2016, he served as dean of Southern Methodist University's Annette Caldwell Simmons School of Education and Human Development. He also was an associate dean at the University of Oregon College of Education, taught at the University of Texas at Austin, and worked with the US Peace Corps in Lesotho in southern Africa.
President Barack Obama appointed him as one of the directors on the National Board for Education Sciences, which he later chaired.
Chard has written more than 100 articles, as well as book chapters and books. He earned a PhD in special education from the University of Oregon and a bachelor's in mathematics and chemistry education from Central Michigan University.