What Is Biden's Stance on Fracking?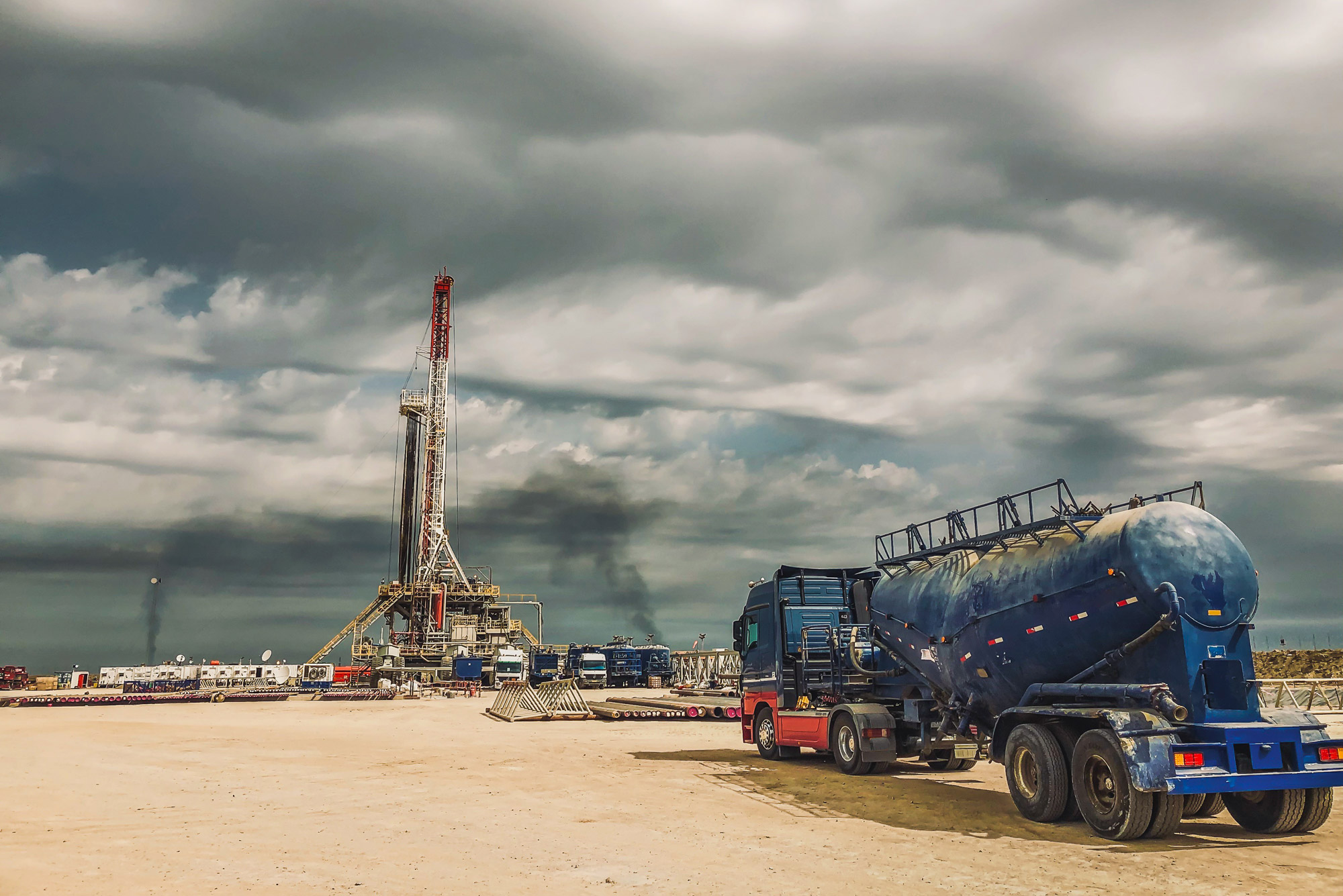 Fracking
What Is Biden's Stance on Fracking?
With climate change a top priority for Biden-Harris administration, here's what that means for fracking
President-elect Joe Biden outlined an aggressive, $2 trillion climate plan as a Democratic presidential nominee. One of the biggest criticisms of the plan is how it might affect the US economy, which relies significantly on oil, coal, and gas. Although Biden's plan calls for creating millions of new jobs in renewable energy and in retrofitting existing infrastructure to be more sustainable, making a seamless transition of that scale will be challenging and time-consuming.
"[Biden's] clean energy and climate plan [was] by far the most ambitious and comprehensive plan of any nominee," says Peter Fox-Penner, founder and director of the Boston University Institute for Sustainable Energy and Questrom School of Business professor of practice.
To ensure the United States achieves 100 percent clean energy and net-zero emissions no later than 2050, as Biden has proposed, he'll have to get to work starting from day one in the Oval Office.
Since Biden's win, one fossil-fuel related word in particular that kept coming up in debates and in election battleground states—fracking—has stayed in the limelight. Short for hydraulic fracturing, fracking is a process for extracting natural gas by drilling thousands of feet into the ground and injecting a mixture of water and chemicals to break up layers of shale rock, allowing oil and natural gas to escape through the cracks.
"The policy debate we're having now is, are we building [fracking] up or winding it down?" says Nathan Phillips, College of Arts & Sciences professor of earth and environment. The method is used in over a dozen states, including Pennsylvania where President Trump campaigned for reelection by saying that Biden would put an end to the fracking industry, even though Biden has not made any plans to banish fracking completely. His plan does ban new gas and oil permits on federal land, but the majority of natural gas is not produced on federal lands.
"The science is clear that we just can't go along with the status quo…we have to transition from fossil fuels. The science is very clear on that," says Phillips, who earlier this year protested a natural gas compressor station in Weymouth, Mass., through the extreme measure of hunger striking.
Phillips has extensively mapped out natural gas leaks all over the city of Boston, which primarily seep out of old, underground pipelines carrying natural gas to buildings and other types of infrastructure. Leaks from natural gas infrastructure release methane—a potent greenhouse gas that has 34 times the global warming potential than carbon dioxide over a century—into the atmosphere.
"We live in a rural to urban interdependence," Phillips says. "What we use for our energy in our homes in Boston depends on the processes, the economics, happening in places like Pennsylvania, and we also bear some of those environmental problems with our aging infrastructure."
About 156,900 Americans held jobs in oil and gas extraction in September 2020, according to the US Bureau of Labor Statistics, and about 26,000 people are employed by Pennsylvania's oil and gas industries, a sector that has been struggling for the past couple of years due to the decreasing price of gas. So, what changes are fracking companies—and the people employed by them—likely to see during the next four years? It seems that a combination of factors could soon put a tighter squeeze on the industry.
---

The faster we can reduce greenhouse gas emissions the less damage we will do to our health, societies, and economies

---
Decades ago, when fracking became a common practice, natural gas was considered a "bridge fuel" to transition the United States from coal-based power, which emits far more carbon when burned than gas. But over the years, there has been scientific evidence that fracking's harmful impacts on communities and the environment outweigh that benefit, Phillips says. Fracking has been linked to a number of environmental concerns, including water pollution from chemicals pumped into the ground during the fracking process, to air pollution from leaks. Perhaps most concerning, it's been found that poorer communities tend to face the brunt of these hazards.
The Trump administration has rolled back long-standing environmental and health regulations during its term—the New York Times counts 84 completed policy rollbacks—which has weakened environmental requirements to open up land for oil and gas leasing, eliminated methane emission standards for oil and gas facilities, and freed companies from the legal obligation to report and fix leaks. Biden has said he will reinstate the environmental policies that have been gutted, but these changes don't happen overnight, and some can take months or years to rebuild.
What is clear is that there is a growing market demand for clean energy. Demand for oil and gas is trending down everywhere around the globe, Fox-Penner says, and global gas and oil producers are currently planning to generate much less of these fuels while increasing their production of decarbonized fuels and renewable electricity.
"There is nearly universal acknowledgement of this trend amongst policymakers in every country and every state of the US," Fox-Penner says. "The faster we can reduce greenhouse gas emissions the less damage we will do to our health, societies, and economies—and the less we'll have to do to remediate through dangerous measures like geoengineering."
(Geoengineering seeks to offset warming from climate change, and has long been viewed by many as controversial. As one example, earlier this month, Harvard University scientists tested the efficacy of releasing sunlight-reflecting particles into the stratosphere, mimicking cooling effects of particles released from volcanic eruptions.)
Beyond his proposed climate plan, Biden has reportedly drafted plans for a climate administration, expanding leadership beyond the usual scope of federal environmental agencies. He plans to have the United States rejoin the Paris climate accord in his first 100 days, and world leaders seem eager to welcome the United States back into the fold to work together on the climate crisis.
"More likely than overt bans [on fracking] are regulations that essentially constrain the oil and gas industry to act with impunity," Phillips says. Those regulations could come in the form of policies that impose costs on the fossil fuel industry, such as permits that consider effects on the climate, limits on air and water pollution, and ending subsidies and tax incentives for the oil and gas industry.
"As long as Biden doesn't allow pollution to go completely unchecked, those [policies] are going to put pressure on fracking to wind down while clean energy continues to ramp up," Phillips says, who would also like to see the Biden-Harris administration accelerate solar energy deployment and prioritize building a high-speed railway, which could be a potentially large job creator.
"I think the advocates for clean energy are going to have to push the Biden-Harris administration as hard as we did Obama and Biden," Phillips says. "Our job is to say yes to the things we need, we also have to say no to the bad things…. We cannot have new pipelines, or Weymouth compressors, and that's going to be a very hard battle. Being part of that pressure is something to be very excited about."