Back to the T: Riding Will Be Different This Fall Due to COVID-19, Construction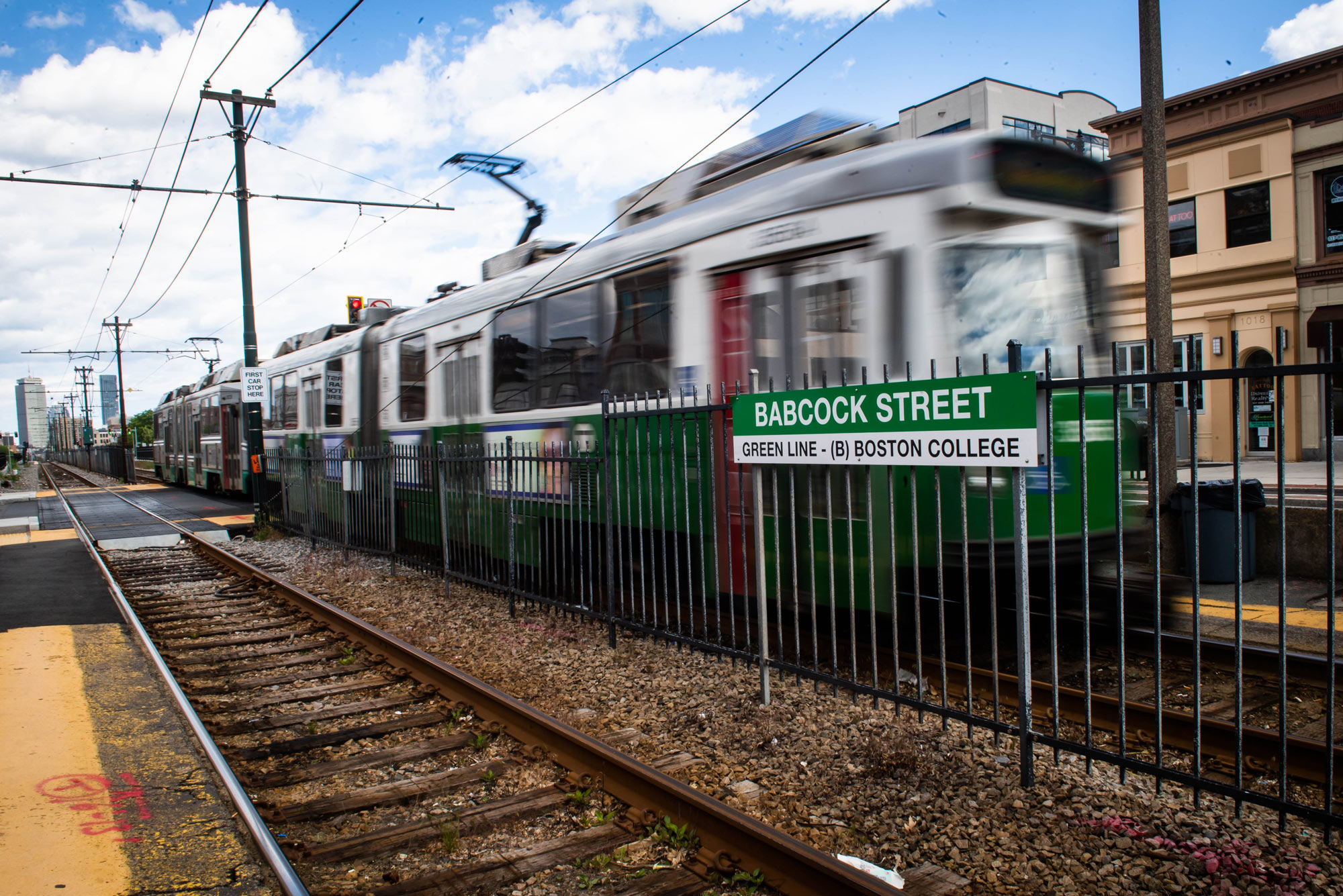 MBTA
Returning to the T This Fall? Here's What You Need to Know
Social distancing and new rules for getting on, off trolleys, trains, and buses, plus construction on Green Line B branch
Students, faculty, and staff returning to the MBTA this fall will find life on the transit system changed in ways big and small to keep passengers and employees safe during the COVID-19 pandemic, with new rules for getting on and off trains, trolleys, and buses and social distancing while riding.

In addition, Green Line B branch riders will see the start of a construction project that will consolidate four stations into two along the West Campus stretch of Comm Ave, which means shuttle buses will replace trolleys through that area on some nights and weekends during the school year. The result, when the work is completed next year, will be faster trips for all passengers, improved handicapped access, and new benches and shelters.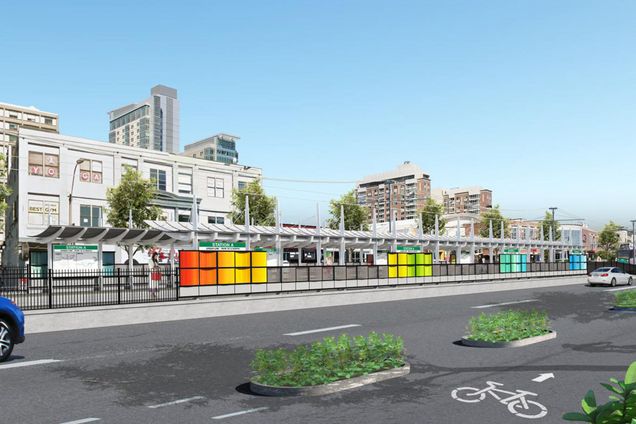 "Thank you to MBTA riders for their patience during these challenging times and for wearing face coverings while using the system," MBTA general manager Steve Poftak said recently, in announcing service increases as the state was reopening. "I also want to reiterate my deep appreciation to our frontline workforce, who have come to work every day throughout the pandemic in order to provide essential transit services."

Masks, social distancing: you know the drill

The social distancing and other protocols instituted during the coronavirus outbreak have evolved even as the T has seen ridership plummet across the system. The MBTA requires all riders to wear a face covering and avoid sitting or standing in areas (designated with decals) closest to the bus or trolley operators.

Just last week, the transportation agency announced front-door boarding would resume starting July 20 on all buses and on street-level Green Line trolley stops like those along Comm Ave, as permanent barriers have been installed to keep operators and passengers separated. The MBTA temporarily instituted rear-door boarding in March in an effort to encourage social distancing measures and protect the health of MBTA operators and riders. Riders should board vehicles via the front doors only and exit via the rear doors.

The resumption of front-door boarding also meant the resumption of fare collection on buses and street-level Green Line stops, which have been free since late March to limit interaction between drivers and passengers.

"We're glad to be able to return to the normal boarding process, and as we continue through the reopening process, it is important that customers and employees remain vigilant in our efforts to stop the spread of COVID-19," Poftak said. "By taking steps like wearing face coverings and social distancing, we're able to continue to make progress and keep customers safe and healthy."

Even with ridership way down due to the pandemic, the T is taking steps to avoid overcrowding and allow social distancing. Bus service has been altered for operational flexibility, giving dispatchers the ability to respond to changing ridership demands and to alleviate crowding. Bus operators have the option—with approval from dispatchers—to bypass a stop if they feel the bus is becoming too crowded. Some 30 percent of the bus fleet is reserved to be deployed where there is increased demand for service.
A variety of cleaning and disinfecting protocols have also been put in place. These and many other efforts by the MBTA to deal with the coronavirus are detailed on the agency's new Ride Safer website.
Four stations into two

The Green Line B branch station consolidation is aimed to speed up travel through a stretch of campus that can be annoyingly slow because of both the closely spaced stations and the convergence of pedestrian, motor vehicle, and bike traffic intersecting trolleys at all four current stops. About 27,000 people ride the B branch through that section on a normal workday, along with 35,000 vehicles, 30,000 pedestrians, and 3,000 cyclists, according to state officials.


Under the plans, the BU West and St. Paul Street stations will be consolidated into one, as will the Pleasant Street and Babcock Street stations. The changes will mean a slightly longer walk to a trolley for some passengers, but should save every rider a couple of minutes on the three-quarter-mile stretch between the BU Bridge and Packard's Corner.

In addition, the new stations will be longer, with 225-foot platforms, making three-car trolleys possible, instead of the current two. There will be accessible-level boarding and two accessible entrances/exits at both stations. Updated fare collection machines and improved security are also promised, along with much longer canopies for protection from inclement weather.

The $17.8 million construction contract was awarded in March to Norfolk-based MAS Building and Bridge, Inc. Total cost of the project, including design and oversight, is $29 million.

Reportedly, the consolidation project will require trolleys to be off-line between Blandford Street and Babcock Street for 32 weekends and another 32 weeknights after 9 pm during construction, when shuttle buses will replace trolleys in that stretch. "The project was anticipated to begin construction in September 2020, but like many projects at the moment, the timeline has been affected by the current pandemic and is instead anticipated to begin in early fall 2020," an MBTA spokesperson said Friday. The T is currently evaluating new start dates.

The project is part of the overall Green Line Transformation that also includes the Green Line Extension at the other end of the line in Somerville and Medford and 24 new model Green Line cars that began arriving a year and a half ago.
Program goals include more resilient service during bad weather—remember the shutdowns during the winter of 2015?—as well as addressing changes in demand and providing an improved passenger experience. Many track and intersection upgrades have also been provided over the last couple of years as part of the Commonwealth Avenue Improvement Project.