Seed Pioneer Renee Shepherd and the Gardening Life
Plants & Gardening
Seed Pioneer Renee Shepherd and the Gardening Life
Founder and owner of Renee's Garden nurtures a "sacred obligation"
It wasn't that long ago that American salads were a predictable if joyless mix of innocuous iceberg lettuce, insipid cucumber, and mealy tomato creating the canvas for bottled salad dressing.

Renee Shepherd, the central California gardening guru, helped change that. Her fascination with peppery arugula, curly endive, ruffled red mustard greens, and a host of other lettuces from around the world popularized mesclun mix in the early 1980s, long before it was a staple of American supermarkets. And she was part of the cultural shift that begat California cuisine, with its health-centric emphasis on farm-to-table eating.

Shepherd, the founder and owner of Renee's Garden, is reluctant to take credit for being a part of what she calls a cultural movement that involved many people (including chefs like Alice Waters). Instead, she says gardening has been her calling.

"Growing things is a sacred obligation I should encourage in other people," Shepherd says. "I feel somewhat missionary about it."

Celebrity chefs might get a lot of the credit for modern food innovations, but for 35 years, Shepherd (DGE'65, CAS'67) has been a quiet pioneer in the seed world, using her own style of entrepreneurship to introduce farmers, gardeners, and anyone with a porch and a pot about how to grow their own healthy food. Her company sells about 4.5 million seed packets annually to growers in a typical year, although business surged this year as customers took up gardening during the pandemic.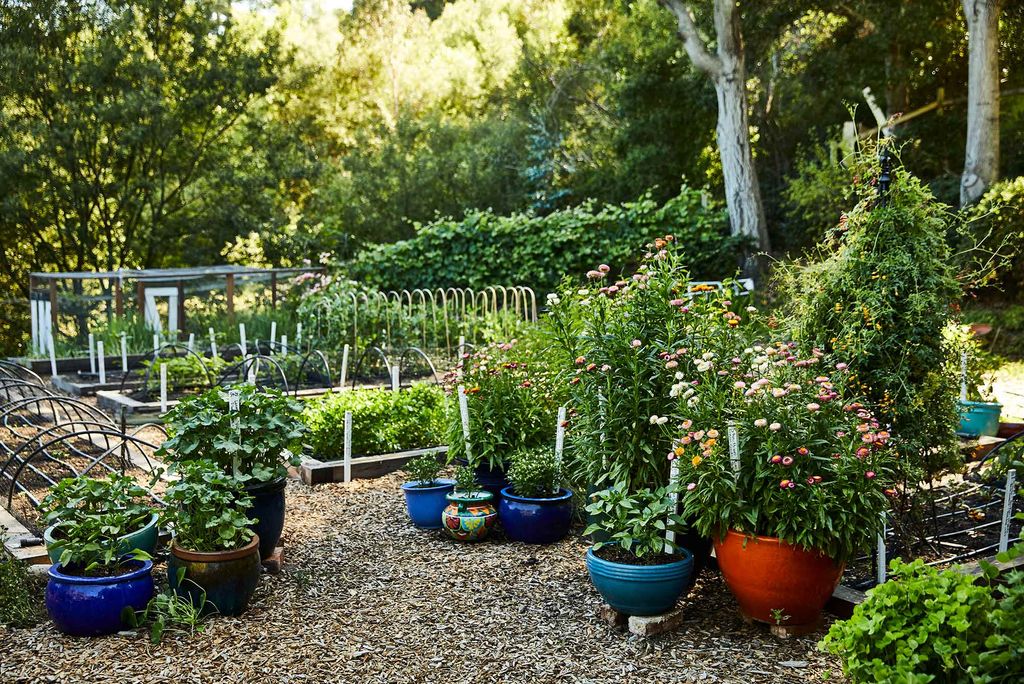 Each packet comes with Shepherd's seal of approval; after discovering a new variety in her travels or through her vast global network of seed sellers, she brings the finds into her trial garden, a four-acre plot in the yard of her home in the Santa Cruz mountains. That's where she tests 300 to 400 varieties of seeds, from personal-size lemons and cantaloupes and unusual varieties of eggplants in five colors, to the richest peppers for make-your-own paprika.

She's also testing new varieties of old favorites, such as dwarf white cosmos from six different vendors, new heat-tolerant lettuces, and is on an eternal quest to offer the best flat leaf Italian parsley. Browse her website and find a Portuguese kale offered nowhere else or Alice Waters' favorite variety of nasturtium. The list goes on and on, with new colors of cornflower perfect for drying and hard-to-find green beans used in paella along the coast of Spain.

"All seeds have a story," Shepherd says. "They're inherently fascinating."

A Seed Business Sprouts

Shepherd's seed business sprang up seemingly from nowhere. After earning a PhD at the University of California, Santa Cruz (in the history of consciousness), she taught university courses in environmental science at UCSC and hosted soccer games and brunch for graduate students, including many from Europe who were more familiar with the sport. Those games in the field behind her home provided an unlikely path forward.

At one game, a Dutch friend who later became a top executive at Ball Seed Co., shared a few varieties of gourmet garden seeds with Shepherd, touting Dutch, French, Italian, and other heirloom varieties of lettuce for their superior flavor. Most were unavailable in the US at the time and Shepherd seized on the business opportunity. She mortgaged her house and dove in, opening a small mail-order seed distribution company in 1983 that featured mostly uncommon vegetable varieties.

It was the right place at the right time; nearby Santa Cruz was a center of the US organic agriculture movement and was teeming with small farmers, as well as college students, surfers, and East Coast expats who shared a common interest in healthy and flavorful food.

"You could come here and reinvent yourself," Shepherd says. "It was a very exciting time."
So, how did Shepherd come to be known as the "Mistress of Mesclun"? She created a small catalog, describing the plants in vivid detail and hiring watercolor artists to render them on her packets. She sold in bulk to growers, who wanted to meet rising consumer demand for her mesclun (a mix of different types of salad greens popular in Europe), as well as demand from farmers (because the seed could be spread and cut, and would regrow covering a patch of land, unlike a single head of lettuce, maximizing garden space).

At the time, the seed industry was male-dominated, says Beth Benjamin, a horticultural advisor at Renee's Garden who has worked with Shepherd since her early days. Benjamin recalls attending industry conferences with Shepherd, who insisted on tasting broccoli, beans, or other vegetables in the field, while male executives either stood on the sidelines or went golfing.

"She wasn't real shy about saying, 'I need this,'" Benjamin says of Shepherd's early success. "People would say, 'Why? Who cares?'"

Shepherd says it was hard for a woman to be taken seriously in that era. But what she knew instinctively was that people care considerably about flavor paired with nutrition—a step beyond the realm of Kraft cheese singles and canned corn from the supermarket. She wanted as many people as possible to know they could retreat to their backyard garden and with minimal effort and harvest their own dinner. Her business grew, and for a while she operated a storefront in Santa Cruz.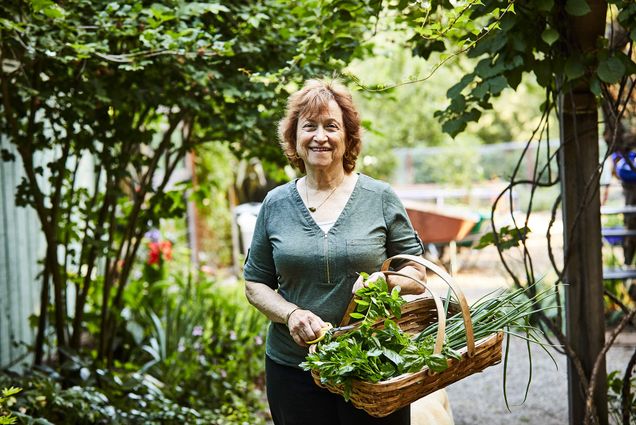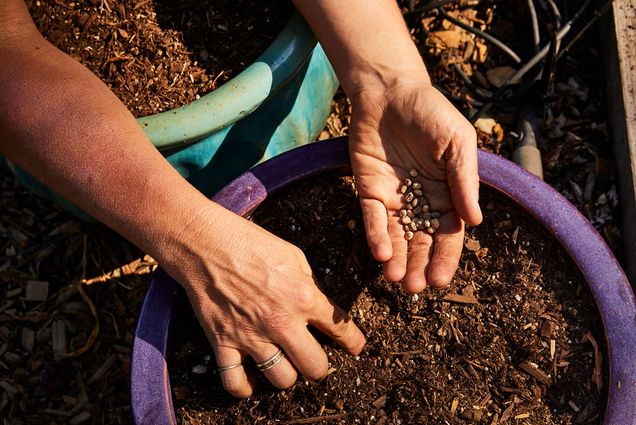 "I don't think I was a hippie," Shepherd says. "It was a more optimistic and trusting time and there was more experimentation. People could be whatever they wanted and do whatever they wanted to do and break a lot of social norms. It was much different than the closed society that I grew up in."

An Independent Spirit
Shepherd was raised in Euclid, Ohio, on Lake Erie, in an era when "men grew tomatoes and women grew flowers," she says. Her entrepreneurial streak was inspired by her father, a mechanical engineer who started his own company.
She came to BU in the mid-1960s, admitted into an experimental interdisciplinary program in the College of Arts & Sciences. She recalls memorable classes taught by historian Howard Zinn, a CAS professor of political science, activist, and a hero of the political left. Shepherd says she admired Zinn in many ways, including his ability to be "erudite and down-to-earth at the same time."
She lived in the French Language House, forming close friendships. But as the Vietnam War heated up, she knew young men who were drafted, and called the killing of antiwar protesters at Kent State a turning point leading her to join peaceful student demonstrations in Boston.

"Being political was not a choice," she says. "Life was political."

Life is still political—even a fondness for arugula has been used by conservatives to caricature liberals like former President Barack Obama as out-of-touch elitists and part of the "wine and cheese" progressive set.

Shepherd has quietly transcended those debates, selling her seeds to anyone able to pay $3 for a packet. In 1988, she sold her specialty seed company to White Flower Farm, the influential nursery in Connecticut renowned for their catalogues, which ultimately shuttered the business.

In 1998, divorced and without children, she returned to her passion, launching Renee's Garden to sell seeds directly to home gardeners and garden shops. The advent of the internet helped her embrace online sales before much of her competition, and her proximity to Silicon Valley was a plus.
Patty Buskirk, owner of Seeds by Design, one of the biggest organic seed companies in the United States, calls Shepherd a marketing visionary and an independent spirit. She's not always swayed by what others do, taking off to baroque musical performances by herself if her friends won't go, and won't blindly follow the latest gardening trend.

"Renee always wants to learn something new," Buskirk says. "She follows her heart. She absolutely follows her heart."

Shepherd has written two cookbooks, organizing them by vegetable so that growers can have multiple recipes at their fingertips during a big tomato harvest, for example. International growers seek her out, Benjamin says, looking for new varieties "that Renee might like." And she's appeared in countless YouTube videos—a petite, pragmatic woman in her straw garden hat, interviewed by experts who are eager to tap into her deep knowledge.
She's even a bit of a cult figure; prize-winning author and gardener Jamaica Kincaid names Shepherd and her seeds in her 2013 novel, See Now Then.

Shepherd says she's been influenced by the English gardener Alan Chadwick, who inspired and started many organic gardens in California as well as the first biodynamic French intensive organic garden and orchard at UCSC, which helped inspire the organic movement.
"We must cultivate our own garden," she muses softly in conversation, quoting Voltaire. Not overtly political, she is active in her local community, and her company donates seeds to prison and school gardening programs. Not overtly religious either, Shepherd says she's found a good life and way of living that she is eager to share.

"The values of community, sharing, better health—what's not to like?" she asks.

Many people agree. About 1,800 nurseries carry her seeds. And about 40,000 home gardeners order from Renee's Garden annually, a number that's growing.

Always ahead of new plant trends, today Shepherd is interested in new varieties of nutrient-dense vegetables, like purple carrots and ombre eggplant. In her test garden now: new varieties of single serving-size cantaloupes.

In a pandemic commodity twist, seed sales soared in the spring, selling out the same way toilet paper and whole wheat flour did.

Top sellers included beans, lettuce, and quick-growing greens, like spinach. Shepherd's orders rose from 350 to about 2,000 daily. "We are swamped," she told the Washington Post. The company has adjusted its projections for 2021 and is thrilled to welcome a new and receptive audience. The benefits of gardening are undeniable, Shepherd says: "Delicious super fresh food, physical and mental nourishment, and an element of control during difficult times."

For someone whose life's work has been nurturing and growing that message, the surge is gratifying.

"Everything I've done comes from my connections to the garden and everything I do is based on a certain vision of a good life," she says. "There's no doubt about that. It's very grounding."