BU Alum Edited Acclaimed Netflix Doc Crip Camp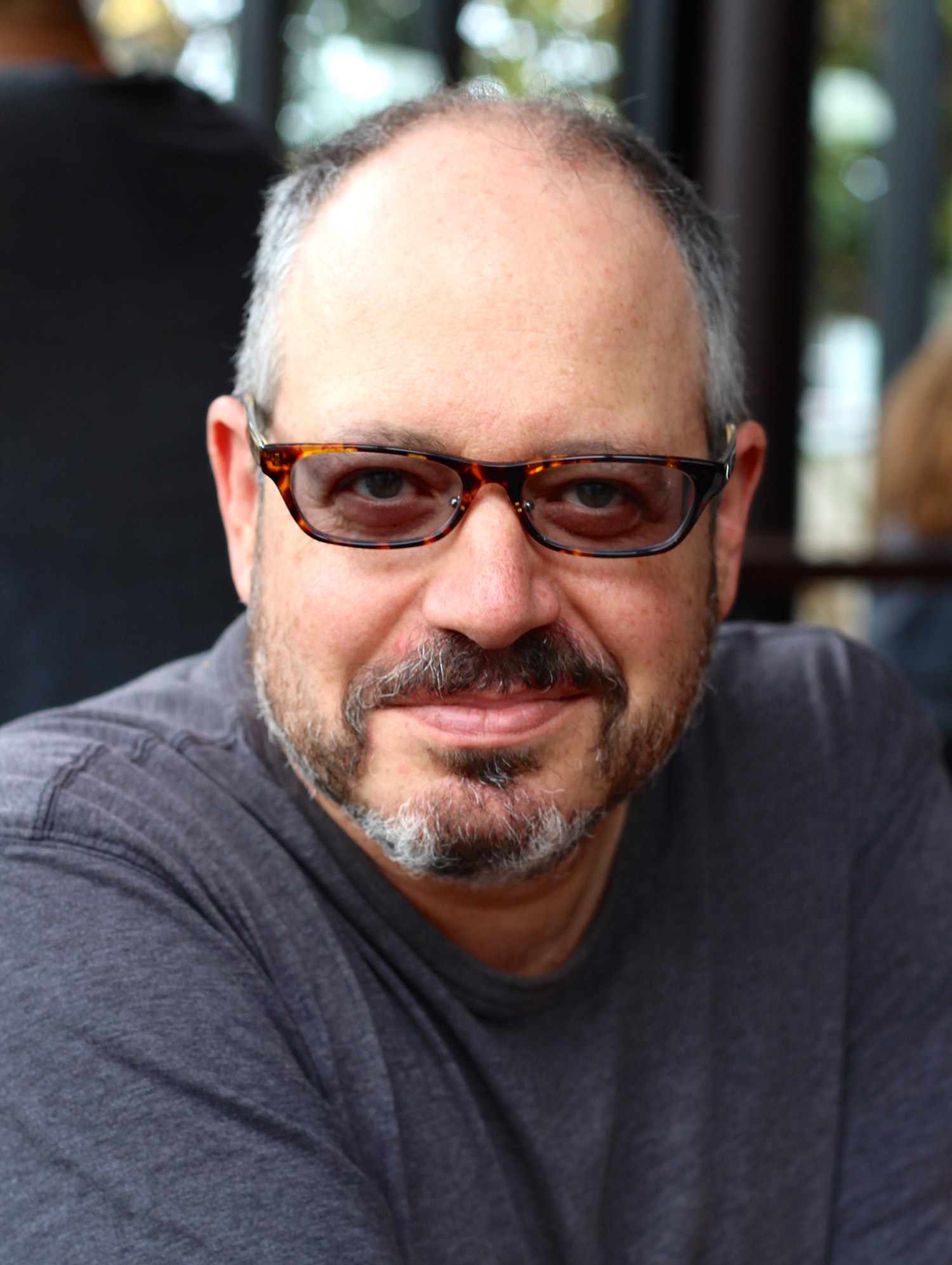 TV & Film
BU Alum Edited Acclaimed Netflix Doc Crip Camp
Andrew Gersh (COM'90) hopes the film opens the door "to a lot more disability stories"
Most adults look back at their time at summer camp as a formative experience. For the young people who attended Camp Jened in the Catskills from the 1950s through the 1970s, this was especially true. Nicknamed Crip Camp, it was a place for children with physical disabilities, where they developed strong friendships with fellow campers, were treated with respect, and were inspired to fight for equal rights when they returned home at the end of the summer. Many went on to become activists and leaders who helped pass the landmark Americans with Disabilities Act (ADA) in 1990 and other important legislation.

The camp and its crew are the subject of the new Netflix documentary Crip Camp: A Disability Revolution, which premiered at the 2020 Sundance Film Festival and took home the Audience Award for U.S. Documentary. Produced by Barack and Michelle Obama's Higher Ground Productions and edited by Andrew Gersh (COM'90), the film intersperses archival footage and current interviews with former campers to show just how revolutionary Camp Jened was and how the struggles the disabled faced mirrored other civil rights battles.

The film is codirected by veteran documentarian Nicole Newnham and sound director and mixer Jim LeBrecht, a Camp Jened alum (he was born with spina bifida). Gersh, Newnham, and LeBrecht live in the Bay Area and had worked together on previous projects.

The film grew out of LeBrecht's conviction that Camp Jened had played a hugely influential role in shaping the battle for disability rights and getting the ADA passed, Gersh says.

Among the former campers featured prominently in the film is Judy Heumann, who was US State Department special advisor for international disability rights under President Obama and Assistant Secretary of the US Department of Education Office of Special Education and Rehabilitation Services under President Bill Clinton. LeBrecht believed—correctly—that other camp alums had been instrumental in the bill's creation and wanted to tell their story.

A passion for music turns into a passion for film at BU

Gersh grew up in the small college town of Ithaca, N.Y., and says that BU was his chance to experience a big city and everything it offered. He initially planned to become a musician, but by the time he was in high school he'd decided that he didn't want to perform for a living. He stayed involved in music in high school, though, working as the music director of a radio station and at a recording studio.
He studied broadcasting and film at BU, and remembers taking an introductory film production class with Sam Kauffmann (COM'77), a College of Communication professor of film, where students were assigned to work on both fictional and documentary films. "It was working on the documentaries, and ultimately editing them, that helped me realize it was hitting on all of the same notes that happened when I made music—building something, time, rhythm, repeating motifs," Gersh says. "It was in that class that I really got excited about editing."
Gersh began his editing career at WGBH in Boston, where he worked on shows like NOVA and Frontline. His other work includes the film Real Boy, about the relationship between a transgender teen and his mother, which won best-of-fest awards around the world and was broadcast nationally on the PBS series Independent Lens; Spark: A Burning Man Story, which premiered at the 2013 South by Southwest (SXSW) Film Festival; and The Revolutionary Optimists, also broadcast on Independent Lens and nominated for a 2014 News and Documentary Emmy Award. He has also worked on documentaries for National Geographic, Discovery, and ABC.

"The little film that could"
By a stroke of luck, LeBrecht and Newnham had acquired some archival footage of Camp Jened, and as they began the Crip Camp project, they approached Gersh and asked him to take a look at it. During Camp Jened's heyday, a video coalition had come to the camp. LeBrecht couldn't remember their name, but he did recall that they had let him borrow one of their video cameras and strap the big recording deck to the back of his chair. He held the camera as he wheeled around, giving a tour. With little else to go on but that vague memory, Newnham got to work searching for the source, and after some diligent sleuthing, tracked the group down: the People's Video Theater.
"It just so happened that one of the guys that shot it lives in the Bay Area and had just received a grant to transfer the very early videotape and digitize it," Gersh says. "So it was kind of a miracle—not just that the material existed, but that it was now easy to see, because those decks aren't really in existence anymore."

He was blown away when he viewed the five and a half hours of footage, which was ultimately edited down to become the documentary's opening 40 minutes. "You are suddenly at camp, you are laughing along with them, you're rolling along as Jim gives his tour, you're getting to hear all these inside jokes," he says. "The footage is what made the film possible. There's just something about being able to spend time, seeing and hearing and listening to some of the discussions that are happening." Newnham was also able to track down archival photos from campers.

"We knew the film was always going to be Jim telling us the story, but a lot of the editing process was figuring out how much of it was going to be about Jim's story compared to the other campers' stories and the civil rights stories," Gersh says. "So it was a balancing act of trying to stay with our main characters, but also tell this sweeping history."
---

But it's only one film, and hopefully more films will be made on some of these other characters and stories. Hopefully this will open the door to a lot more disability stories.

---
In July 2018, the documentary team was selected for the respected Sundance Documentary Edit and Story Lab. There, teams of directors and editors are sent to the Sundance Resort in Utah, where they hunker down to make and workshop their films. "Everyone watches everyone else's cuts and gives comments and reactions and suggestions, and then you have a chance to play and try different styles and different things that in the rush of production you may not have had a chance to," Gersh says. "We spent a lot of time letting Jim just freely tell his stories and memories of being a kid growing up with a disability. And we would record those, just on audio, and start to edit with them. It was like an interview we were using to try to scaffold some of the scenes."

The film's positive reviews (The Verge describes it as "tremendously inspiring") and word-of-mouth buzz have been gratifying, Gersh says. He calls Crip Camp "the little film that could." Just before its premiere at Sundance, Barack Obama called the team to tell them how proud he was of the film and how excited he was about seeing the impact it was going to have.

Gersh says he is grateful to Netflix for demonstrating its commitment to accessibility by agreeing to stream the film. The company added subtitles and audio descriptions, as well as a printed transcript. He also appreciates Netflix's huge reach (190 countries and 20 plus languages).

There were many stories that didn't make it into the documentary, Gersh says. "A lot of time was spent narrowing the film down and focusing on telling the historic narrative, from camp to the early disability movement, all the way through the ADA, and that was challenging," he says. "But it's only one film, and hopefully more films will be made on some of these other characters and stories. Hopefully this will open the door to a lot more disability stories."

Stream Crip Camp on Netflix here.