My Big Idea: A Digital Platform in India That Connects Students with Tutors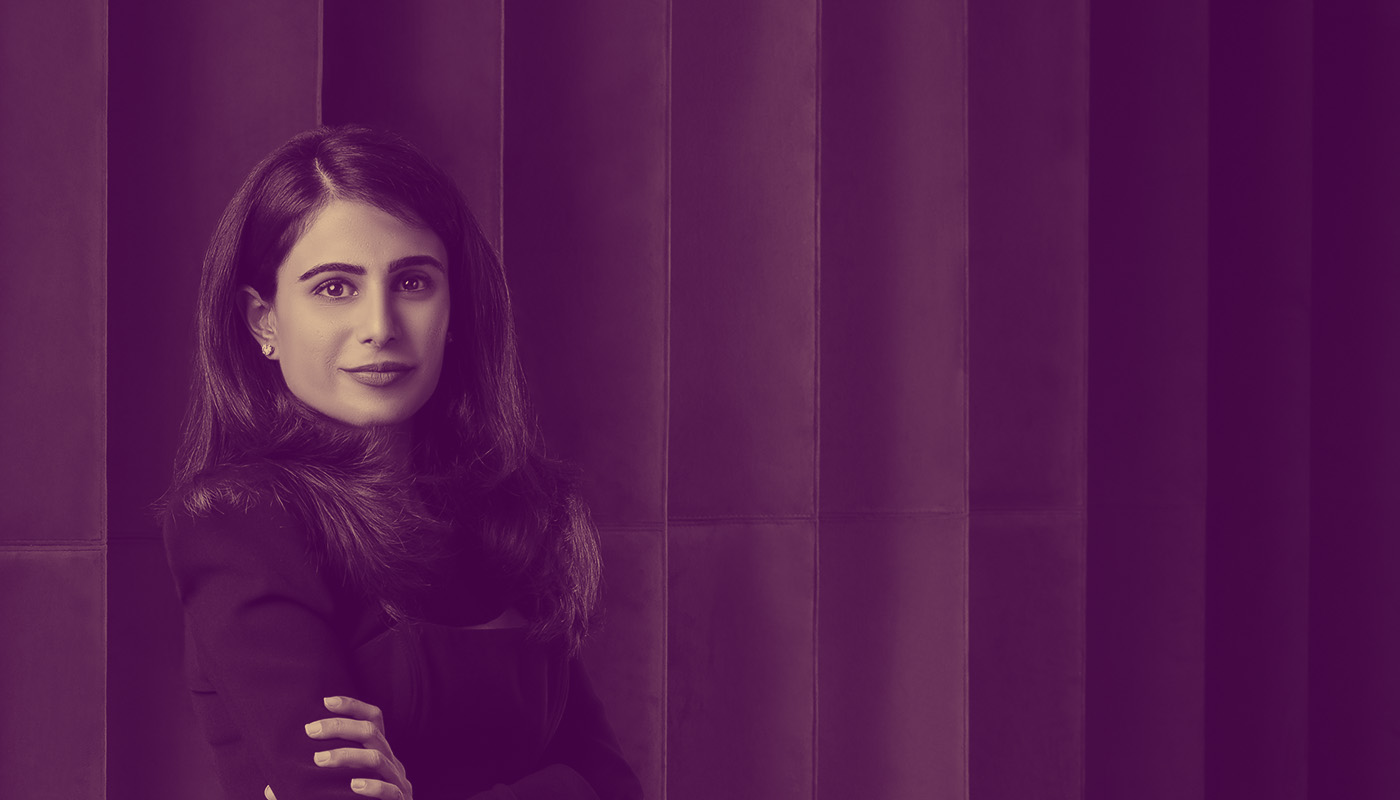 Entrepreneurship
A  Digital Platform in India That Connects Students with Tutors
Minal Anand (Questrom'13) offers advice on life as an entrepreneur
In our new series "My Big Idea," we bring you interviews with BU alums and other members of the University community who have launched a business, built a new product, or solved problems big and small. We asked them how they got the idea, what were their biggest stumbling blocks, and what's next for their big idea.
Minal Anand always wanted to work in the field of education and also start a business that solved a problem or need. In 2016, she figured out a way to do both.
Anand (Questrom'13) is CEO and cofounder of GuruQ, a digital platform based in New Delhi that connects students with tutors.
Her American education gave her the idea. Born in India, Anand attended BU for her undergrad degree. Here in the United States, she says, schools are more practical and hands-on. In India, the education system is more theory-based; class sizes are also much larger. As a result, she says, many Indian students have tutors. The problem is finding one. Anand describes the process as unorganized and largely word-of-mouth. In 2016, she launched GuruQ to help parents and students find qualified, vetted tutors.
Since then, the company has grown to more than 37,000 registered students and 20,000 certified tutors; she believes its growth has a good deal to do with the coronavirus pandemic.
A finance major at BU, Anand says the most satisfying part of starting her company is the positive feedback she has received from her clients. "I've had parents call me, profusely thanking me for a platform like this that helped them find a tutor," she says. "They were completely lost before and couldn't find someone who was a good fit. I love that what I'm doing actually impacts people."
Bostonia: What did it take to start your own company?
Minal Anand: I spent a year doing market research on India's education industry. I worked with KPMG [one of the big four accounting firms] for about a year, which helped me do the entire business model, industry research, find out who the big players are, the entire landscape. Of course, we also did market research with focus groups of students and parents and teachers to actually understand their pain points in an effort to develop this product.
How are you funded?
We are completely self-funded right now, by me and my brother, who is also a cofounder. But I'm the one who runs the company. Now we're going for outside funding. So we're looking for external investors to help us grow the company and take it to the heights that we want. We have a complete plan that we're working on. Hopefully, we should see something happen in the near future.
As an entrepreneur, how much networking did you do and how many risks do you have to take?
When you put your own money up for capital, it's daunting because you're accountable. So, the pressure is completely on you to make sure that you are doing the right thing and taking the right risks. When I started this, no one was really in this business. People thought it was a good idea in theory, but we didn't know if it was going to work out. They were skeptical.

When you take risks, there are completely unexpected things that happen that can help or harm your business. You have to have faith in your idea and your vision and what you're putting out there and your product and make sure that what you're doing is for the right reasons. And, you know, just take a leap of faith, I guess.
Were there challenges you had to overcome, or anything you would do differently if you were to start over?
Yes, in terms of the technology, I would be less trusting, because I do not have a technology background. So I've always had to hire people to build the tech for me. On the platform, there is an interior dashboard that a student and tutor can communicate through and conduct classes on. It's kind of like Blackboard. And in India, you either have companies that are massive and take on 100 clients or boutique companies that may have less customers, but also not as much experience.

We've had a few bad experiences that delayed our launch. Otherwise, my mobile app would have probably been launched a year or a year and a half ago. But everything happens for a reason. As soon as my app launched, we moved completely online because of COVID. We launched in February and in March the lockdown started.
What's your advice for someone looking to launch their own business?
Any entrepreneur needs to have 100 reasons why their idea is better than everyone else's. And if you can come up with that list, then you've got 99 percent of your problems solved. The second thing they need to have is perseverance. Not every day is going to be a good day. You have to work toward your goal and believe in it. And put in the work, otherwise it's not going to happen.