A Zombie's Guide to Healthy Eating: New Picture Book Makes Family Dinnertime Fun
Books
A Zombie's Guide to Healthy Eating
Zombies Don't Eat Veggies! author Megan Lacera on making family dinnertime fun—and a little bit gross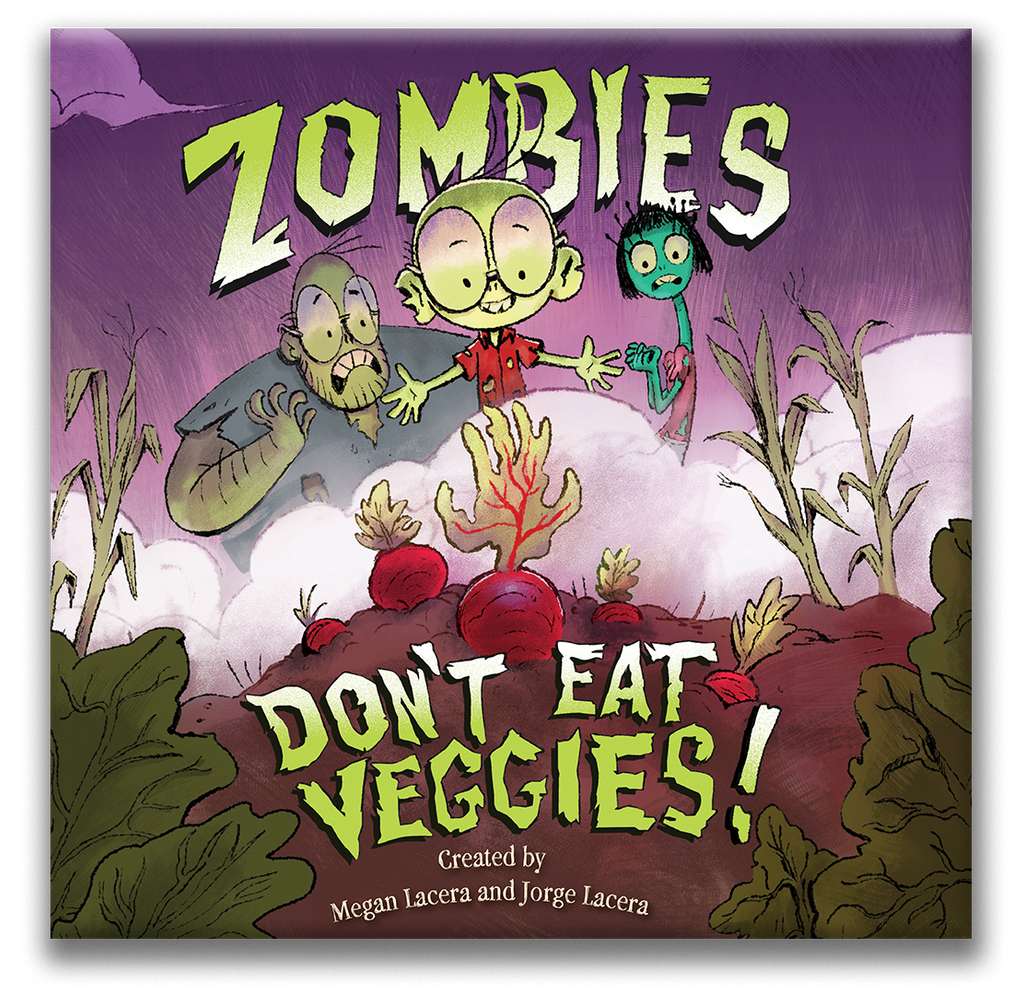 Mo is a zombie with a problem: he likes eating vegetables. His parents prefer arroz con spleens, arm-panadas, and other macabre meals. In Zombies Don't Eat Veggies! (Lee and Low Books, 2019), Mo tries to encourage his parents to swap brains for grains, scalps for heads of lettuce.
The frighteningly fun illustrated children's book by Megan Lacera (COM'00, MET'02) and her husband, Jorge Lacera, is the story of one boy's exploration of self and his unusual family's struggle with—and acceptance of—differences. Kirkus named it a best picture book of 2019.
The Laceras, who run the creative agency Studio Lacera, wrote the book to reflect their multicultural family (the book has occasional splashes of Spanish and is also available as ¡Los Zombis No Comen Verduras!) and efforts to convince their son to eat well.
"Our kiddo is a very picky eater," says Megan Lacera, who included recipes for blood bile bisque (gazpacho) and schockamole (the Lacera family's guacamole) in the book. "We hoped to tell a story that flipped the script on adults begging their kids to eat more veggies."
---
Not all little zombies devour their greens. Megan Lacera offers tips on helping your kids make healthy choices: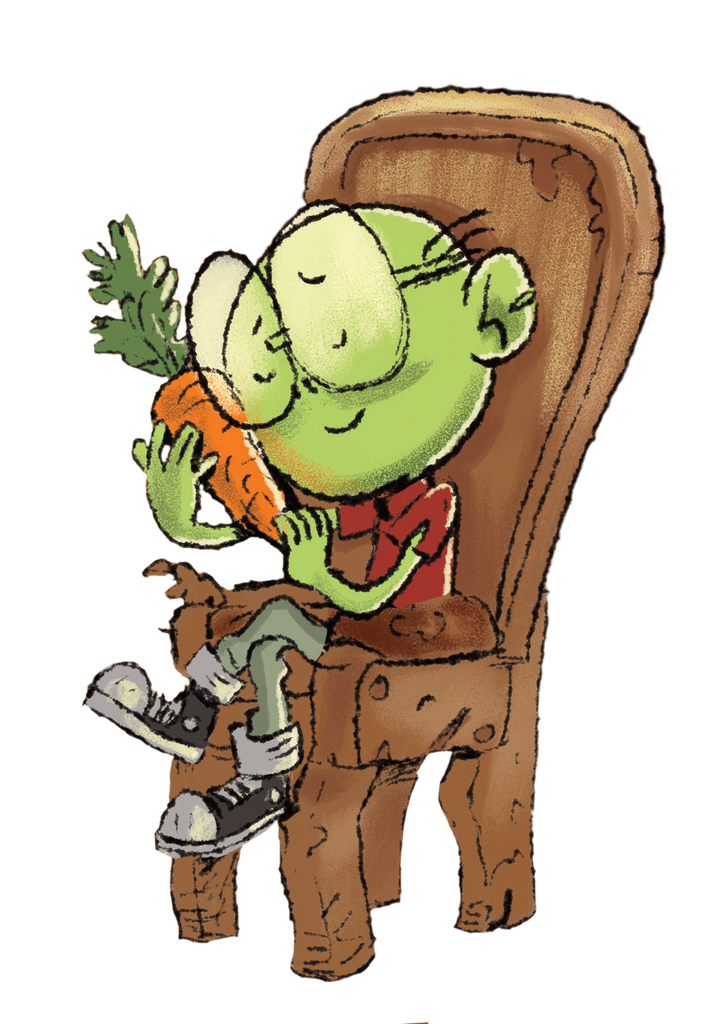 Dip without chips
"Many kids chow down on chips and guacamole. When we make guac, we set out sliced cucumbers, bell peppers, plantains, and baby carrots. It usually works."
Add some spice
"Tajin is a must in our house. It's a chili-lime spice—that isn't too hot or spicy—and it really adds a lot of flavor to veggies. We should probably have stock in this stuff."
Cook together
"Involve your kids in gardening, cooking, and preparing food. Even when they're little, they can help mix, squeeze a lime, or press go on the blender."
Talk it up
"Try using intriguing, fun words to describe fruits and veggies—when you talk about them in boring ways, they feel boring. In Zombies, we use words like 'tantalizing,' 'perfection,' and 'crispy' to describe tomatoes, peppers, and cucumbers. Kids' eyes light up and they want to start using those kinds of words, too."