BU Alum Is Producing Super Bowl LIV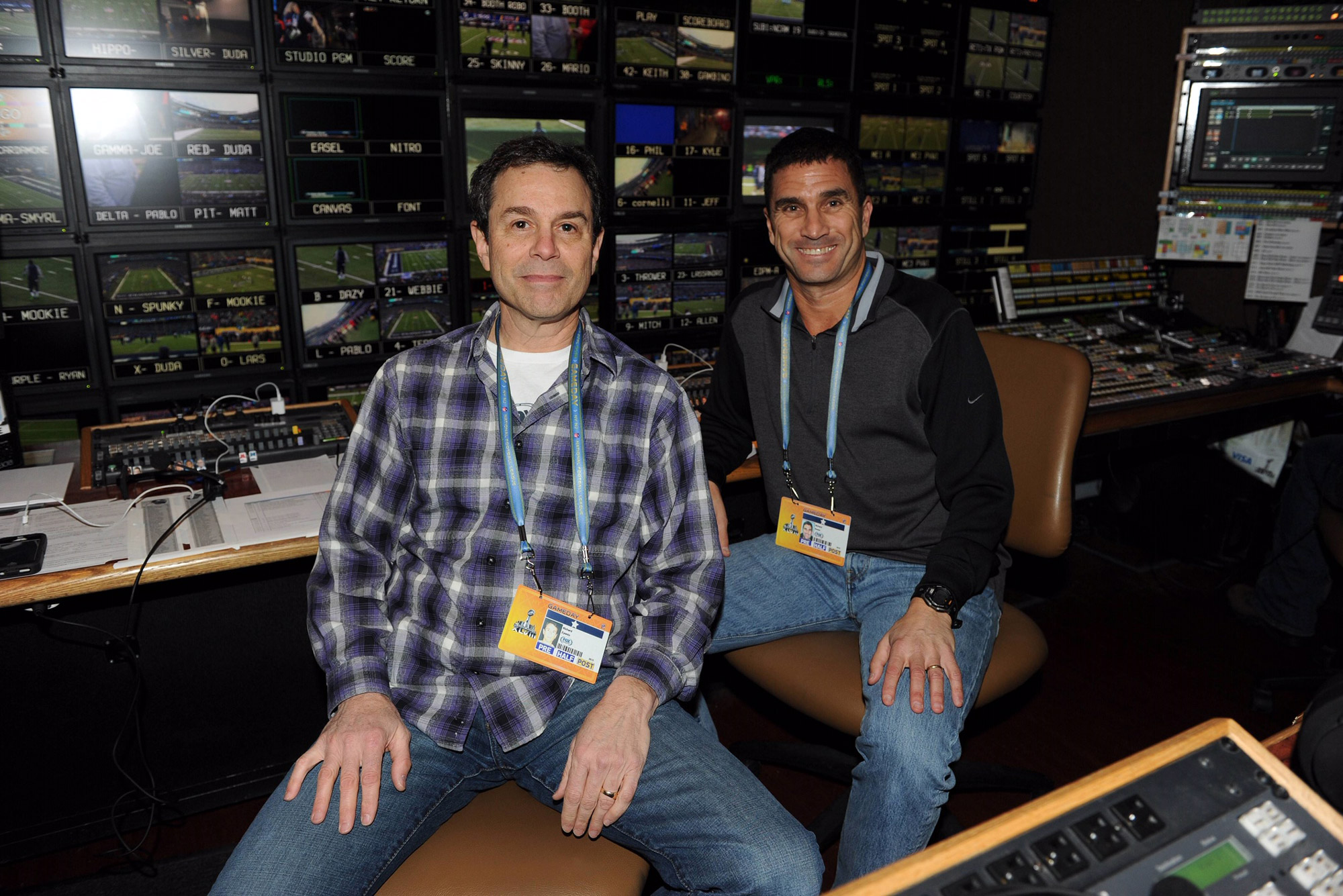 Sports
Meet the BU Alum Producing This Year's Super Bowl Broadcast
Richie Zyontz (COM'79) is in charge of football's biggest game coverage for sixth time
How does it feel to produce one of the biggest television events in the world? Ask Richie Zyontz.
This Sunday, for the sixth time, he will be the Fox lead game producer for pro football's championship, when the San Francisco 49ers face off against the Kansas City Chiefs in Super Bowl LIV.

"It's very exciting," says a chill and relaxed Zyontz (COM'79). "It's something not very many people get to take part in, so you appreciate it every time you do." As game producer, he's the person who makes the calls on replays during the broadcast.

Zyontz describes himself as an "anonymous student, never a go-getter," during his years at BU, but says he has very fond memories of his time here. He was a big sports fan growing up, and one of his best college memories is living in Warren Towers freshman year and having a partial view of Fenway Park.

All through college, the New York City native worked summer jobs at CBS in Manhattan. When he graduated, he was offered a full-time job as a security guard, and through that managed to make contacts in the network's sports division. By 1981 he had landed his first job in sports, doing the graphics research for the football and basketball broadcasts. "I never knew there were jobs you could get in sports," he says. "I just got lucky with the job at CBS."

He started moving up through the ranks and by 1989 was producing football games before getting a chance to produce the 1992 and 1994 Olympic hockey games. Coincidentally he worked alongside former BU men's hockey star Mike Eruzione (Wheelock'77), of 1980 Olympic Miracle on Ice fame, who was broadcasting for CBS. The two became friends.

In 1994, CBS lost the NFL game contract to Fox. Zyontz was fortunate enough to be hired by Fox for its inaugural broadcast season, he says, and has been there ever since. He has now worked 13 Super Bowls, and this is his 6th as lead producer. The other five: Super Bowl XXXIV, XLII, XLV, XLVIII, and LI. He says his most memorable ones were Super Bowls XLII (2007), when the New York Giants beat the New England Patriots (he grew up a Giants fan), and LI (2017), when the Patriots pulled off a 25-point comeback to beat the Atlanta Falcons.

In addition to Super Bowls, Zyontz works "Thursday Night Football" games and "America's Game of the Week" (the national weekly game). When he's not overseeing football broadcasts, he produces the network's Daytona 500 and NASCAR coverage. He has also previously produced games for the NBA, NCAA basketball, and the NHL.

In the two-week lull between the last playoff game and the Super Bowl, Zyontz says, there are numerous logistics to handle. "A lot of my time is taken up talking to the teams' public relations directors, and I'm arranging meetings, finding out practice times, coordinating schedules, and funneling that to our announcement and production crews," he says. There's also "a lot of reading about the game. And dealing with the bosses at Fox. There is a lot of extra technical equipment that goes into the game, and things to be aware of and prepare for. It's quite an undertaking."

The Super Bowl broadcast compound is often described as resembling a small city, filled with trucks, people, and trailers. Broadcast industry website SVG recently listed some of the staggering statistics of this year's game: 13 mobile units, 34 miles of cable, 70 manned and robotic cameras, 2 Skycams, and 22 super-slow-motion cameras. In total, Zyontz will be coordinating a crew of about 200 people around the stadium, with an immediate production crew of 30.

He says his biggest challenge for the 2020 Super Bowl will be keeping up with the speed of the 49ers and the Chiefs, both known to be fast-moving teams.

"There are a lot of moving parts on the field, players shifting around, moving around, there's a lot of speed," he says. "It's about being aware, because the last thing you want to do is miss a snap of the ball. You have to really be alert. We've been doing this for a long time, so we have instincts we can rely on, but it's really determining what you want to show, when you want to show it. You have to communicate with the announcers and vice versa. It's all shorthand. You just rely on your instincts.

"It's storytelling—you just want to tell the story of the game."

SuperBowl LIV, pitting the San Francisco 49ers and the Kansas City Chiefs, will be broadcast on all Fox stations on Sunday, February 2, starting at 6:30 pm ET. Demi Lovato will perform the national anthem and Jennifer Lopez and Shakira will headline the halftime show.