Why Kara Nielsen Sees Cotton Candy Grapes in Your Future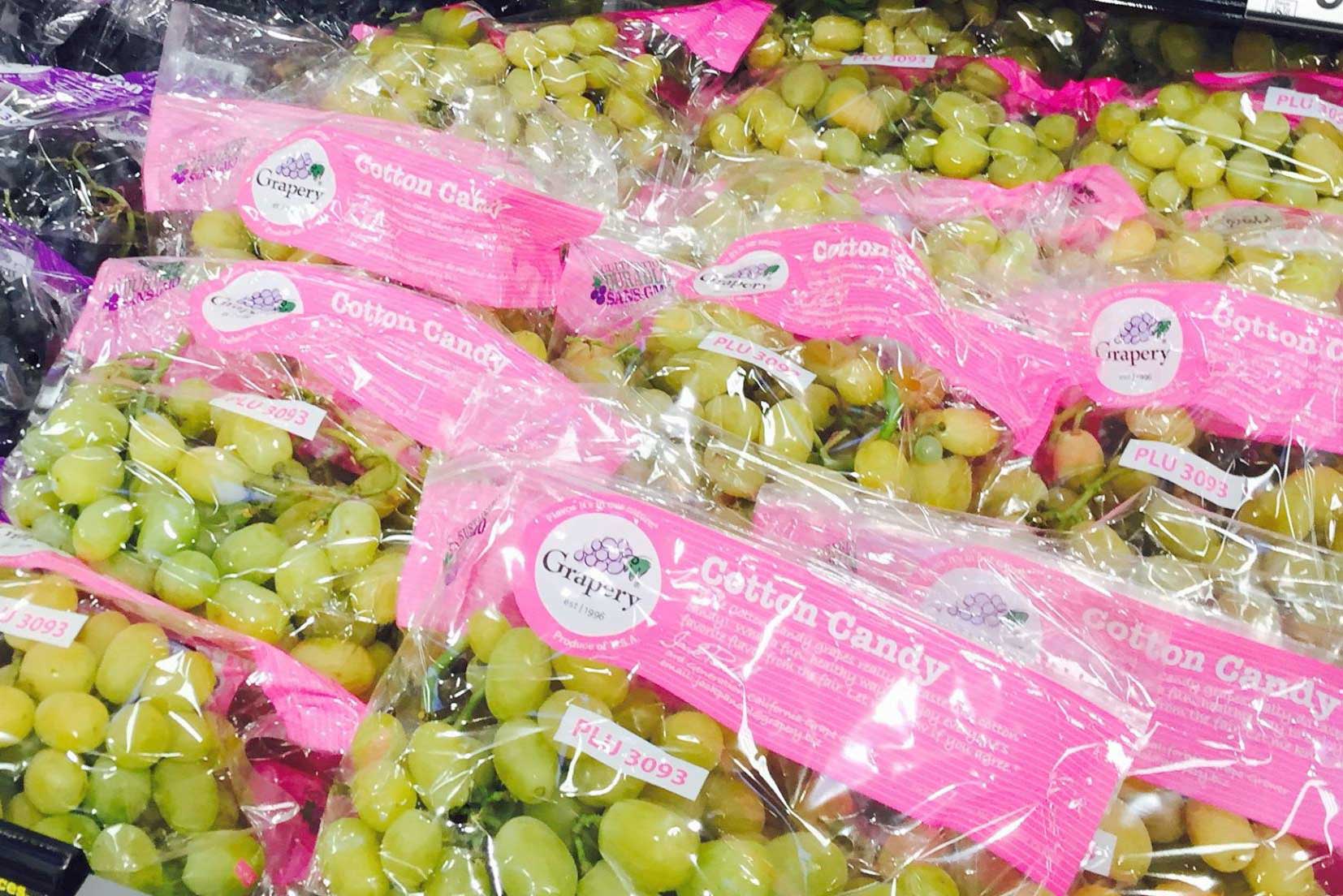 Food
Why Kara Nielsen Sees Cotton Candy Grapes in Your Future
Alum and food-trend spotter forecasts what will land on plates next
Sitting down for lunch at a Vietnamese café near her northern California office, Kara Nielsen scans the menu: spring rolls, rice plates, pho, and crispy chicken wings. Nothing unusual there. Among the desserts, though, is a sweet surprise: a pandan leaf coconut milk waffle topped with vanilla ice cream.
"I've been putting pandan on forecasts for a year," Nielsen (MET'06) says happily. She pulls out her phone to display a picture of the Southeast Asian plant whose glossy leaves infuse desserts with a fragrant, grassy essence. After a lunch of pork-topped noodles, she orders the brilliant green waffle, snaps a photo of it, and digs in.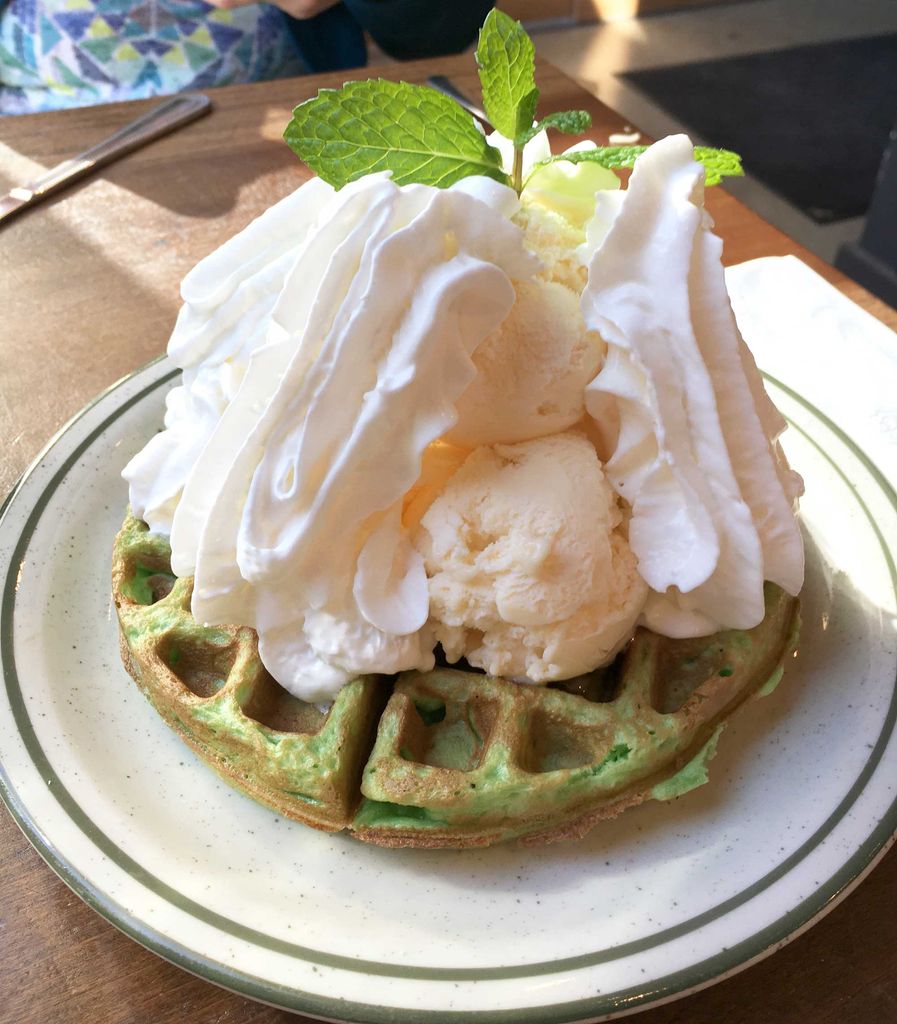 Nielsen's stock-in-trade is her deep familiarity with esoteric ingredients and a near-forensic ability to predict what's likely to tempt our palates. A professional food-trend spotter, she has spent decades studying—and anticipating—what we crave, and why.
What drives us to order cauliflower crust pizzas or acai berry smoothies? Nielsen cites a mix of factors that include taste, nutrition, and curiosity. Some are concerned about the source: is the food authentic? Sustainable? Organic? Others—Nielsen points to millennials—crave a sensory, multicultural adventure and an Instagram-worthy photo, like the pandan waffle. And anyone who's nursed a broken heart with Ben & Jerry's knows that food can comfort, too.
When Nielsen enrolled in BU's Gastronomy program, her résumé included stints as an English teacher in China, a pastry chef, and a Sur la Table cooking instructor. She'd planned to teach food history and culture to chefs-in-training, but culinary schools weren't interested. A Craigslist ad led her to the Center for Culinary Development in San Francisco (now CCD Innovation in Emeryville, Calif.), where she was hired as a trend research analyst. The company, founded by Marc Halperin (CFA'78), helps food and beverage businesses create, develop, and refine products. Nielsen was vice president of trend innovation until last fall; she's now an independent consultant.
Her research takes her to farmers markets, food expos, and food trucks. She scours market forecasts and analyzes the values that motivate consumers to choose an Impossible—meatless—burger over a T-bone. This bottom-up approach is relatively new—until a few decades ago, giant food manufacturers developed and promoted products to consumers. Today, food trends flare locally, go viral on social media, and are then embraced by major companies. Wasabi, which debuted in the 1990s as sushi's pungent sidekick, has become a Lay's potato chip flavor. "It's truly American now," Nielsen says. "Once your mom knows what it is, it's part of the cultural landscape."
As food choices have ballooned, staying a step ahead has become more challenging. A typical supermarket carries as many as 50,000 items, a fivefold increase over just a few decades ago. Shoppers are bombarded by products that are nut-free, kosher, whole-grain, organic, GMO-free, vegan, rich in omega-3 fatty acids, sustainably harvested, grass-fed, and free of artificial colors and flavors. "It's a tough time to be a consumer," Nielsen says.
But she is ready to help. Nielsen will sample pretty much anything, even "Dracula's Blood Pudding," a seasonal scoop from West Coast ice cream shop Salt & Straw that gets its metallic tang from pig's blood. "There's always room for novelty in America," she says. "But there's a reason why they don't have that all the time. You push yourself a little bit and then you're like, 'OK, I survived.'" In the end, she says, the seasonal flavor she likes best hewed to Halloween tradition—"the one that had a bunch of candy in it. That's the one I finished."