Ibram Kendi, Azer Bestavros Team Up to Launch Racial Data Lab
Center for Antiracist Research
Ibram Kendi, Azer Bestavros Team Up to Launch Racial Data Lab
Bringing antiracist researchers together with data scientists to expose and eliminate racial inequities
Azer Bestavros, recently named BU's first associate provost for computing and data sciences, sat in a Howard Thurman Center for Common Ground conference room overlooking the Charles River last February and listened as antiracism scholar Ibram X. Kendi laid out his bold vision: bringing antiracist investigators together with data scientists to tackle racial inequities, he would establish Boston University as the nation's leading academic institution for data-driven antiracist research. Kendi, who was visiting from American University, had been in talks with BU about joining the faculty—but this was his first in-person meeting with Bestavros.
Bestavros, who had been charged with embedding computing and data science across the University in every discipline, from the humanities to engineering to medicine, was impressed. "I was struck by the scale of what he was envisioning and by his conviction that data is essential not only in exposing racial inequities, but also in mitigating those inequities," he says. He told Kendi that he and his team of civic-minded data scientists would love to collaborate with him, and the two of them talked about the potential to set up what Bestavros called a co-lab, one of many such multidisciplinary partnerships he hoped to forge across the University.
Now, 10 months later, with Kendi having launched BU's Center for Antiracist Research in July, that collaboration is happening. And it comes after a summer of protests over police violence against Black Americans, amid a surging pandemic that the data show is disproportionately impacting Black, Latinx, and indigenous communities, and with President-elect Joe Biden pledging that addressing systemic racism will be one of his administration's four top priorities. "The need for racial data that reveal the impact of racist policies and inform the public on  antiracist alternatives could not be more urgent," Kendi says.
Bestavros, a William Fairfield Warren Distinguished Professor and a College of Arts & Sciences computer science professor, and Kendi, BU's Andrew W. Mellon Professor in the Humanities and a CAS history professor, announced this week the launch of the Racial Data Lab. Their joint venture will marry antiracist research and data science and, they say, it will put BU at the center of the emerging field of racial data science. The new lab will bring together experts from two of BU's newest powerhouses—the Center for Antiracist Research and the Faculty of Computing & Data Sciences.
"This has been a signature and primary goal of Ibram's since the very beginning," says Jean Morrison, BU provost and chief academic officer. "Part of what attracted him to BU was the breadth and magnitude of the academic partnerships that were going to be possible. Computing and data science was one—an important one."
While traditional research on racism has focused on what is wrong with groups of people, says Kendi, author of several books, including the National Book Award–winning Stamped from the Beginning: The Definitive History of Racist Ideas in America, the new Racial Data Lab will conduct antiracist research that asks this question: "What is wrong with policies?" In framing its work around antiracist questions, the new lab's racial data scientists will produce research that will exhibit the scale of inequity and provide a policy path forward, say Kendi and Bestavros.
The new Racial Data Lab's first project will be the Racial Data Tracker (RDT), which Bestavros and Kendi say is aimed at developing and maintaining the nation's largest online collection of racial inequity data and will be accessible and available to the public. Building on the success of the COVID Racial Data Tracker, a collaboration between The Atlantic's COVID Tracking Project and the Center for Antiracist Research, the new tracker will collect, visualize, and analyze racial inequities in real time across multiple sectors of society, including criminal justice, economics, health, and education. The racial data will be regularly updated on an online dashboard, displayed as infographics, and easily navigated by users.
"The collection, analysis, and presentation of racial data will give us the ability to see the hotspots of racial inequity in real time in this country," says Kendi. "If we can't see it, how are we going to make changes?"
---

"I was struck by the scale of what he was envisioning and by his conviction that data is essential not only in exposing racial inequities, but also in mitigating those inequities."

---
"The Racial Data Tracker, and any other trackers we may want to develop to look at aspects of society, motivates us to look deeper and to deploy the arsenal of tools and techniques at our disposal—and to develop new ones—to answer questions that will help us get at the root causes of the problem," says Bestavros, who is an internationally known leader in computing and data sciences.
BU will support the Racial Data Lab with the technological expertise that Bestavros says is "crucial for pursuing data science at scale, especially as it relates to the security, integrity, and privacy of the data and the computational systems used to store and process this data."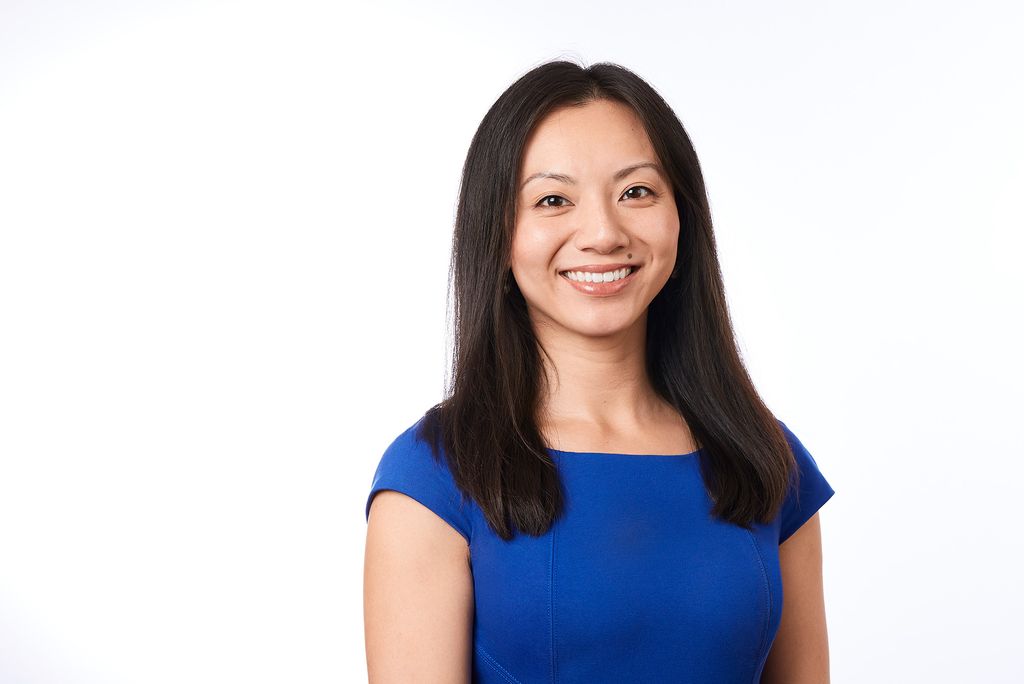 With the Racial Data Lab in place, antiracist researchers will work with data scientists to understand and address the combination of socioeconomic factors—overcrowded housing, poverty, environmental pollution, essential worker jobs that don't allow for social distancing, access to good healthcare—underlying the pandemic's disproportionate impact on communities of color.
"The data highlight the extent of the inequities," says Monica Wang, a School of Public Health associate professor of community health sciences and the Center for Antiracist Research's associate director of narrative. "The role of experts is to unpack how and why these racial inequities exist. Having that critical understanding really changes the way people make decisions about what the solutions are."
Kendi and Bestavros say they will assemble a large multidisciplinary team of faculty, from BU and other institutions, along with students and experts from a number of fields, including data science, software engineering, web development, data journalism, and visualization. The lab will build on the successful models of curricular and experiential learning that BU Spark! (now a part of the Faculty of Computing & Data Sciences) has developed for engaging students, faculty, and external partners—nonprofits, government agencies, and industry—in data science projects that benefit society, including in areas such as gender pay equity, juvenile justice, media analytics, and sustainability.
"We want to become the premier trainer of racial data scientists," Kendi says. "These racial data scientists will be able to go into government, nonprofits, and C-suites to collect and analyze and present racial data for their institutions, which is critical as a window to potential policies and practices that need to be changed."
As the Center for Antiracist Research's associate director of policy, Jasmine Gonzales Rose, a School of Law professor who teaches about race and the law, says the data will also be important for students, especially those of color. "Students will see how the data reflect their lived experience and then they're able to use the data to talk about racial injustice and craft policy proposals for greater racial justice," she says.