As coronavirus is impacting BU overseas programs, and University officials ask students, faculty and staff to assess their spring break plans and monitor travel advisories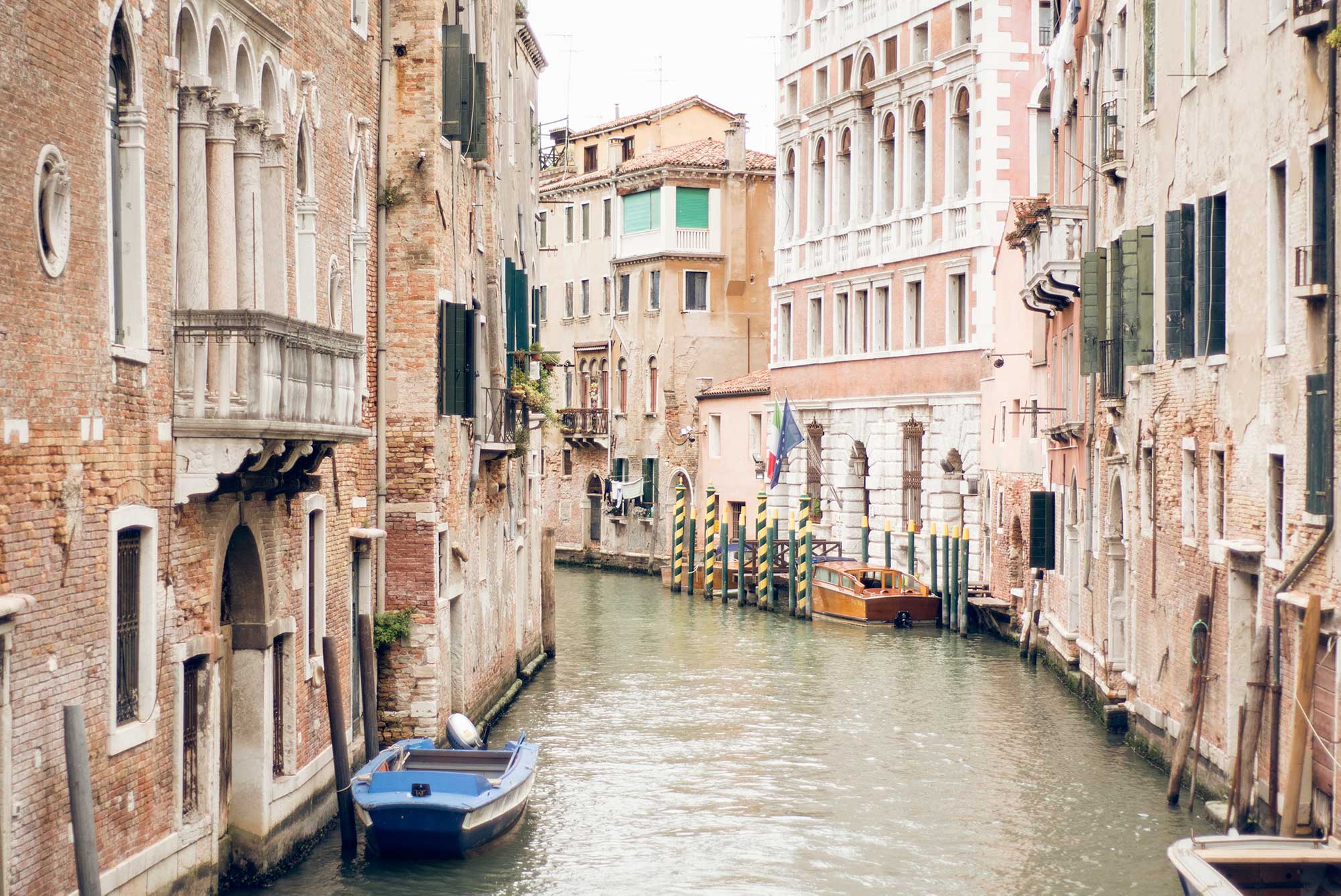 Coronavirus
How Is Coronavirus Impacting BU Study Abroad and Spring Break Plans?
Programs in South Korea, Italy, and China closed, as University officials stay in regular contact with students, staff, parents about changes
After new developments involving the coronavirus, most notably in Italy, this story was updated on Saturday, February 29, with more details about BU programs.
With spring break around the corner, and BU students in programs overseas in Europe and the Asia-Pacific, as well as various programs around the United States, University officials are in frequent contact with the students, their families, partner institutions, and staff members about the status of classes, travel plans, and any needs that arise because of the coronavirus (COVID-19) situation.

Two main messages are being conveyed to students, says Willis Wang, vice president and associate provost for Global Programs. The first is to carefully consider plans if students travel away from their home site, especially in Europe and the Asia-Pacific. The unpredictable nature of the outbreak means students could find themselves at locations where an outbreak unexpectedly happens, and they may experience difficulty in returning to their original study abroad site. The second is that if they feel at all sick, they should self-isolate, limiting contact with others in the program, and immediately contact their BU site administrators, who will help them seek medical care.

"Key for all of us is ensuring as best we can the safety and well-being of our students and in-country staff and instructors," Wang says.
Over the weekend, the first American to die from the coronavirus was reported in Washington state, a woman in her late 50s, and the Trump administration announced additional travel restrictions affecting Iran, Italy, and South Korea.
As for spring break, BU students, as well as faculty and staff, in Boston and beyond are being reminded that even though certain destinations may seem safe to visit now, things can change quickly. An island or resort free of the virus now could have a sudden outbreak, or a single case, and force anyone there to be quarantined for a minimum of 14 days, unable to leave and return to Boston. Students, faculty, and staff are encouraged to regularly check the Centers for Disease Control and Prevention website for updates on travel advisories.

The CDC has broadened its definition for what it calls a PUI (person under investigation). A PUI now includes those who have traveled to other geographic areas where higher levels of the coronavirus are occurring, including South Korea, Japan, Italy, and Iran—in addition to mainland China.
"Traveling during spring break is a personal choice," Kenneth Elmore (Wheelock'87), associate provost and dean of students, said Friday. "If you do decide to travel, please be mindful of any local advisories or restrictions that may be in place. In addition, if traveling abroad, consider if you might experience difficulty getting back into the United States at the conclusion of your trip. If you have any questions on traveling, particularly if you are an international student, be in contact with BU's International Students & Scholars Office."

As for particular study abroad programs, Wang has these updates:

South Korea: The spring semester direct exchange program is canceled. "Due to the ongoing and expanding concerns in South Korea regarding [coronavirus]," Wang wrote in an email, as well as the CDC's warning to avoid nonessential travel to South Korea, the risks associated with having students there made it prudent to cancel the spring exchange program. Since the cancellation, the State Department has also raised its advisory on South Korea to Level 3: "Avoid Non-essential Travel."

"The Study Abroad team is working with the Questrom School of Business to help determine what options may exist for the students," Wang wrote. "The students have been directed to contact their advisors and consider BU Summer Term, in case that is an option."
Italy: Educational institutions were closed in parts of Northern Italy last week because of the virus, but on Friday evening the US State Department and the CDC raised their respective travel advisory levels for all of Italy in response to the increased severity of the outbreak. Because of the travel advisory levels being raised for Italy, BU's Safety Management Team decided to close all Italian programs immediately.
BU has fewer than 40 students in programs in Italy. "Our team is in contact with the host institutions that a small number of BU students are enrolled directly in," Wang says. "We are also in regular contact with all students, who seem fine at the moment."
He said next steps include working with the BU site director in Padua/Venice, and communicating with students, their parents and emergency contacts, and partner institutions. The aim is to help some students complete a portion of their studies online, help those with classes that cannot be done online (print-making, glass blowing, or biology), and provide information to students about travel options to return home.

China: In the early days of the coronavirus outbreak in late January, BU postponed its Shanghai study abroad program, which was to begin in mid-February. At that point, 21 students had enrolled, and a large majority of them had not yet left for China when the decision was made to cancel the spring program. A small number of students were home for intersession break in China, with some being able to enroll in another study abroad site.

---

We are assessing the situation daily, and will continue to communicate with students and parents.

---
Gareth McFeely, executive director of BU's Study Abroad, says that the University's Global Programs Health Safety and Security team has provided an update to parents and emergency contacts on BU's efforts to monitor the ongoing situation. Study Abroad is in direct contact with partner institutions worldwide, McFeely adds, to assess contingency plans for online teaching or other modifications to the teaching plan. In many cases, BU teaches students at its own centers, which can adopt remote teaching practices at short notice.
All parents and emergency contacts of students enrolled in BU study abroad programs, which includes students in Washington, D.C., and Los Angeles, received this message from the University's Global Programs Health Safety and Security personnel:

A team of administrators in Boston, including two full-time health and safety personnel, and staff at our sites around the world have been closely monitoring the outbreak. We use numerous resources to assess risks and make decisions about our programs, including governmental agencies (e.g., the U.S. Department of State, the Centers for Disease Control, and local authorities), news reports, and information from professional health and security organizations. We also consult closely with our partner institutions.
We are in regular communication with all students in an effort to keep them informed about the COVID-19 risks and how best to ensure their safety and well-being, because we are aware that the situation remains fluid and unpredictable. We are asking students to carefully reconsider their travel plans in the coming weeks and remain close to their home site; in fact, we have strongly discouraged students from traveling to any currently affected areas for many reasons, including the possibility that they may experience difficulty returning to their original program site. Further, we encourage students to stay attuned to the news and to messages from BU Study Abroad staff, as well as contacting our staff for well-being support.
Should you have any further questions, please contact abroad@bu.edu  and we will respond as soon as possible.