BU to Suspend Employee Retirement Contributions as Cost Savings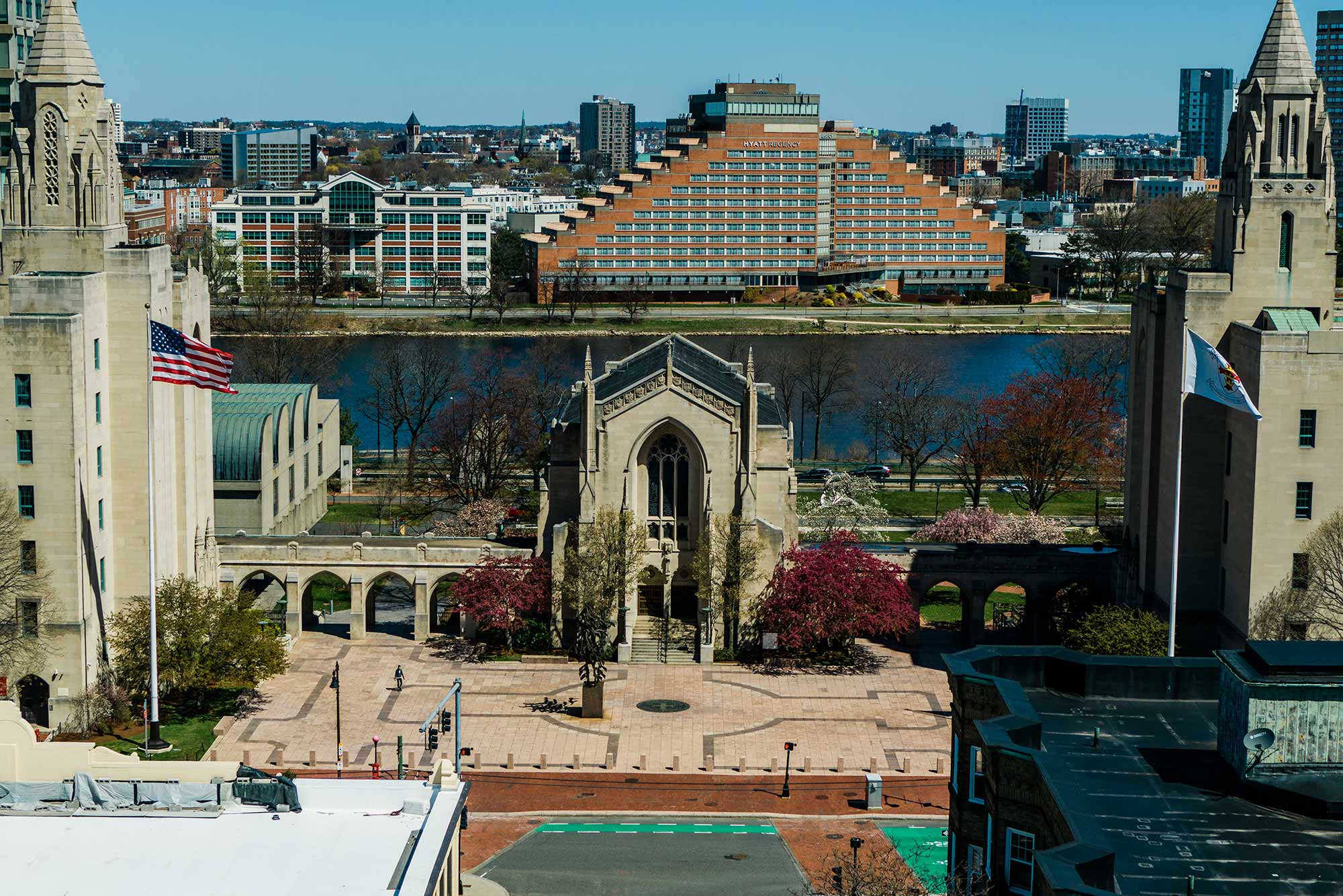 University News
BU to Suspend Employee Retirement Contributions as Cost Savings
President Brown acknowledges layoffs, furloughs still a possibility due to pandemic
Anticipating a budget shortfall from the impact of the coronavirus pandemic, Boston University President Robert A. Brown outlined in a letter to the community on Tuesday new steps he is taking to continue reducing spending, including suspending contributions to employee retirement plans for the coming fiscal year.

"This will save the University $84 million in Fiscal Year 2021," Brown wrote, "and preserve jobs that might otherwise be lost." That decision comes on top of other recent steps, including salary freezes, pay cuts for senior leadership, a hiring freeze, a slowdown in capital expenditures, and additional cuts in discretionary spending.

Even after these actions, the budget shortfall still could be between $70 million and $150 million. And, Brown wrote, furloughs and layoffs will still remain a possibility for the University, which has more than 30,000 students and 10,000 employees. "This is painful; it is not my desire to balance the budget by reducing the workforce, but it may well have to be part of the plan we put in place to protect the University's future," Brown wrote.

A number of colleges nationwide have already taken the same step that BU is taking with its retirement plan, including Georgetown University and Johns Hopkins University. Nimet Gundogan, BU's executive director of employee benefits, said employees who are paid weekly will see their last University retirement contribution in their June 26 paycheck, and those paid monthly will see it June 30.
"Employees should continue to make their own contributions they have been making previously and if possible consider increasing contributions to make up a portion of the University portion being lost," she said. "We understand some people may not be able to for financial reasons or they are already putting in the maximum."
The employee maximum contribution is $19,500 for those under age 50, and $26,000 for anyone age 50 and over. Gundogan advises employees to reach out to representatives for Fidelity and TIAA to discuss their accounts and investments, or to hr@bu.edu. A letter from Kenneth W. Freeman, interim vice president for human resources, will be going out to employees with further details to help them navigate changes to their plan.
The budget uncertainties for higher education institutions nationwide are driven largely by not knowing what fall enrollments will look like, after spring classes were moved online in March due to the fast-spreading coronavirus. In Massachusetts, Governor Charlie Baker unveiled on Monday a four-phase approach to slowly reopening the state's economy Although his plan lacked specifics for colleges, the plans BU is putting in place for fall, which include offering a combination of in-person and remote classes, physical distancing, and other public health and safety steps, are consistent with the guidance coming from the governor.

"The conversation about the fall—the discussion there is ongoing," Baker said Monday. "I would expect that to get resolved at some point over the course of the next four or five weeks, but that hasn't been answered yet." His plan does say that each institution will develop its own plans for course delivery, which will likely involve a combination of in-person and remote learning to allow for social distancing on campuses.

---

"This is painful; it is not my desire to balance the budget by reducing the workforce."

---
Brown said in his letter that how students react to BU's recovery plan for fall classes and residential life—still being finalized—will go a long way toward determining what the 2021 budget shortfall will ultimately be.

"Our biggest concern is whether our students—both undergraduate and graduate—will join our programs in the fall," he wrote. "We are a tuition-dependent institution; our ability to maintain our financial health will depend on the number of students who actually enroll in the fall and spring."

So far, he said, there is reason for hope and optimism.

The number of admitted freshmen who have put down deposits exceeded BU's target, Brown said, and the deposits from graduate students are also strong. On top of that, he said that BU Admissions has good data to suggest a high percentage of currently enrolled students—graduate and undergraduate, domestic and international—intend to return to campus this fall. "That bodes well for tuition revenue," he wrote.
But other revenue losses will be significant this coming fiscal year, as events, conferences, and some academic programs are either reduced or eliminated for the foreseeable future. And on top of the revenue losses, Brown said, he anticipates "considerable new expenses associated with our plans to reopen our campuses and resume residential operations."

Those expenses involve preparing BU for a new normal, with new public health and safety standards in a world where social distancing is more necessary, where rooms and buildings have to be cleaned and sanitized more frequently and thoroughly than ever before, and where remote learning is a key part of daily classroom education.

Another factor, Brown wrote, is that some students simply may be unable to return, despite a desire to come back, because their parents may have lost income or jobs as a result of the COVID-19 pandemic. And international students may struggle to get back into the United States due to federal travel restrictions.
"All of these unknowns make it impossible to predict with certainty how many students will enroll this fall," Brown wrote. With that in mind, he said he hopes to have a revised budget finalized by the end of May.

In the meantime, BU continues to move forward with a recovery plan that Brown said "will significantly decrease the health risks of living and learning in a residential community. Our faculty and staff also need to know that we are taking all reasonable precautions to protect their safety."