BU's Seventh Annual #GivingTuesday Is Today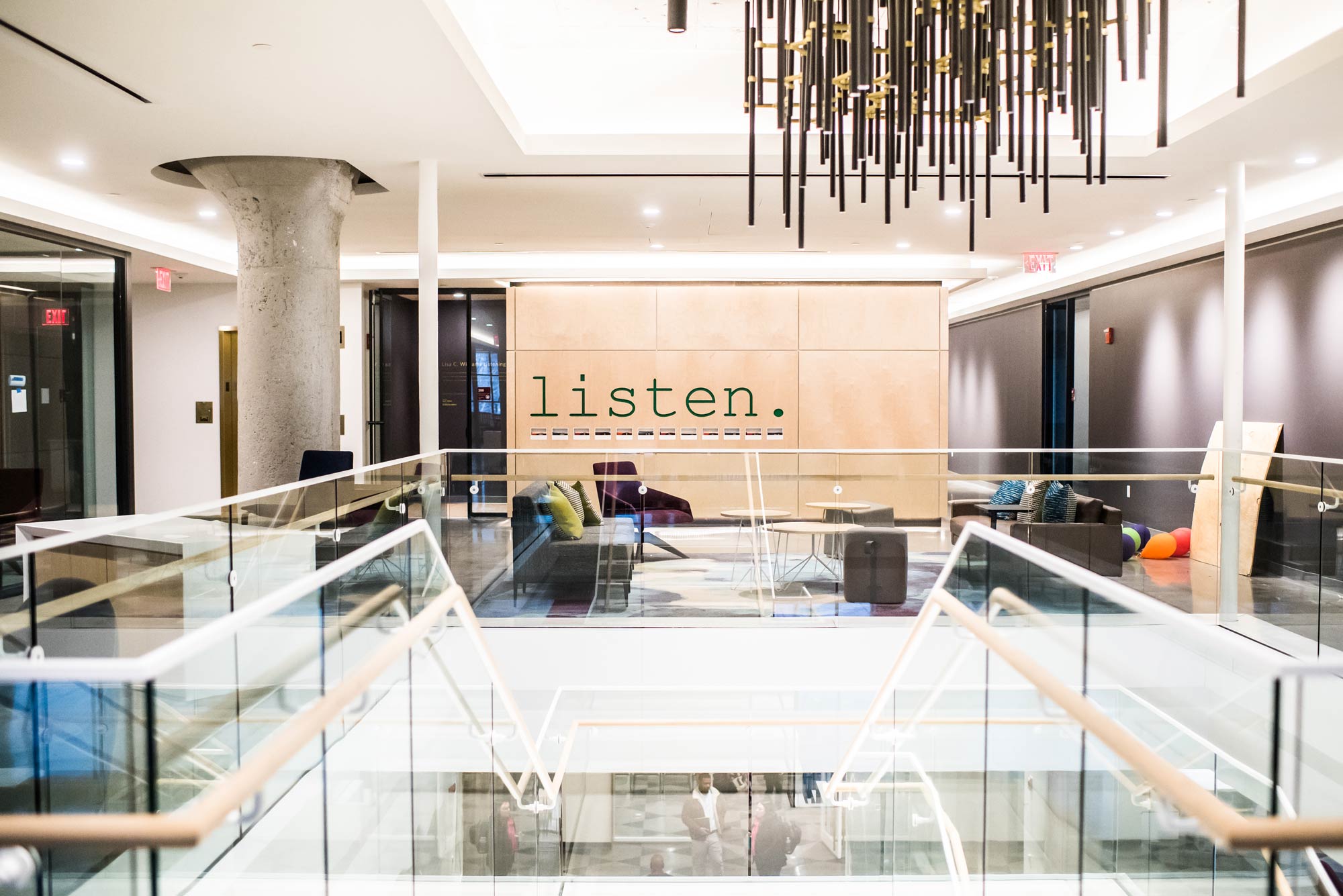 #GivingTuesday
BU's Seventh Annual #GivingTuesday Is Today
Fundraising effort will support programs across campus that foster diversity, equity, and inclusion
Each year, Giving Tuesday—the Tuesday after Thanksgiving—encourages people around the world to support the causes they care about. This year's Giving Tuesday is today, and BU is connecting its students, alumni, parents, and friends with a cause that they've made very clear is important to them: diversity, equity, and inclusion (DEI).
A focus on DEI is central to BU's identity, as reflected in its historic commitment to social justice and access for all. DEI is also one of the five priorities of BU's new Strategic Plan, so there are many opportunities to support these goals, whether by making a gift or by getting involved. Some programs have already received wide attention, such as BU's new Center for Antiracist Research and the Howard Thurman Center for Common Ground. Others, perhaps less familiar, are no less important:
BU Diversity & Inclusion works with all 17 schools and colleges to create a welcoming campus climate and ensure that the paths to success are open to all.
The Newbury Center, opening in January, will serve as a support hub for all students—undergraduate, graduate, and nontraditional—who are the first in their familiy to go to college.
The Urban Grape Wine Studies Award for Students of Color gives recipients the opportunity to attend the Elizabeth Bishop Wine Resource Center's yearlong certificate program, intern at a beverage distributor and a restaurant, and get hands-on training working at Urban Grape, an award-winning wine shop in Boston's South End.
Urban Grape owners TJ and Hadley Douglas had been looking for ways to recruit more people of color into their industry, and this summer's protests over the death of George Floyd galvanized their plans. Since they established the award at BU's Metropolitan College in June, support for it has been so strong that MET was able to choose two recipients this year.
"There's so much work to be done in this industry for Black and brown individuals," says award recipient Amanda Best. "I want to soak up that knowledge and create a place of inclusion."
Find more information about #BUGivingTuesday here. All gifts made on December 1 (midnight EST to midnight PST) will count toward #GivingTuesday 2020.