New Scholarship at MET Seeks to Draw More People of Color into the Wine and Beverage Industry
Alumni
New Scholarship at MET Seeks to Draw More People of Color into the Wine and Beverage Industry
Owners of local wine shop Urban Grape team up to give back
Something struck TJ Douglas five years ago when he was posting a floor position job at Urban Grape, the award-winning wine shop he and his wife, Hadley, own in Boston's South End.
"I wanted to hire more people that looked like me and some of our customers," says TJ, who is Black. "I was just getting tired of seeing the résumés come in and having a really hard time trying to make a culturally, racially diverse company when people of color weren't applying. And I decided, well, if there's no one to hire in the pool, we need to make a change to that pool ourselves."
To do just that, the graduate of BU's Metropolitan College Certificate Program in Wine Studies and his wife created the Urban Grape Wine Studies Award for Students of Color at MET. Launched in June to mark the store's 10-year anniversary, the award recipients attend the Elizabeth Bishop Wine Resource Center's four-level yearlong certificate program, intern at beverage distributor M.S. Walker and celebrity chef Tiffani Faison's Big Heart Hospitality restaurant group, and get hands-on training working at Urban Grape.
This year's awardees are Suhayl Ramirez and Amanda Best, two women with experience in food and wine shops in the area, who say they are thrilled to be among the first ambassadors for the program.
Although TJ and Hadley had dreamed of establishing the award for a few years, it was last summer's protests over the death of George Floyd at the hands of a white police officer that set the program in motion. On the night of May 31, the Urban Grape was broken into and vandalized; fortunately, only cash and a few bottles of wine and liquor were taken. In the days that followed, the neighborhood strongly supported their local store, delivering a record month of sales.
"It was just such an amazing confluence of events that started out somewhat negatively, but we were determined to turn it into a positive and into something that could help us fulfill a dream we had for many years," Hadley says. In fact, they raised enough money to endow the program into the future and have two yearly recipients, instead of one, as they had originally planned.
A 2019 survey of 3,500 readers by beverage trade publication SevenFifty found only 2 percent of those responding were Black or African, while 84 percent identified as white. This summer, TJ, a 20-year veteran of the wine and beverage industry, was featured in a New York Times story on what it's like to be one of the few people of color in his field. In the profile, he spoke of the time a customer came in to meet with him in person after conversing several times online about selecting the right bottle of wine. The customer strolled into the store and approached an older white worker, assuming that TJ would not be so knowledgeable about the topic.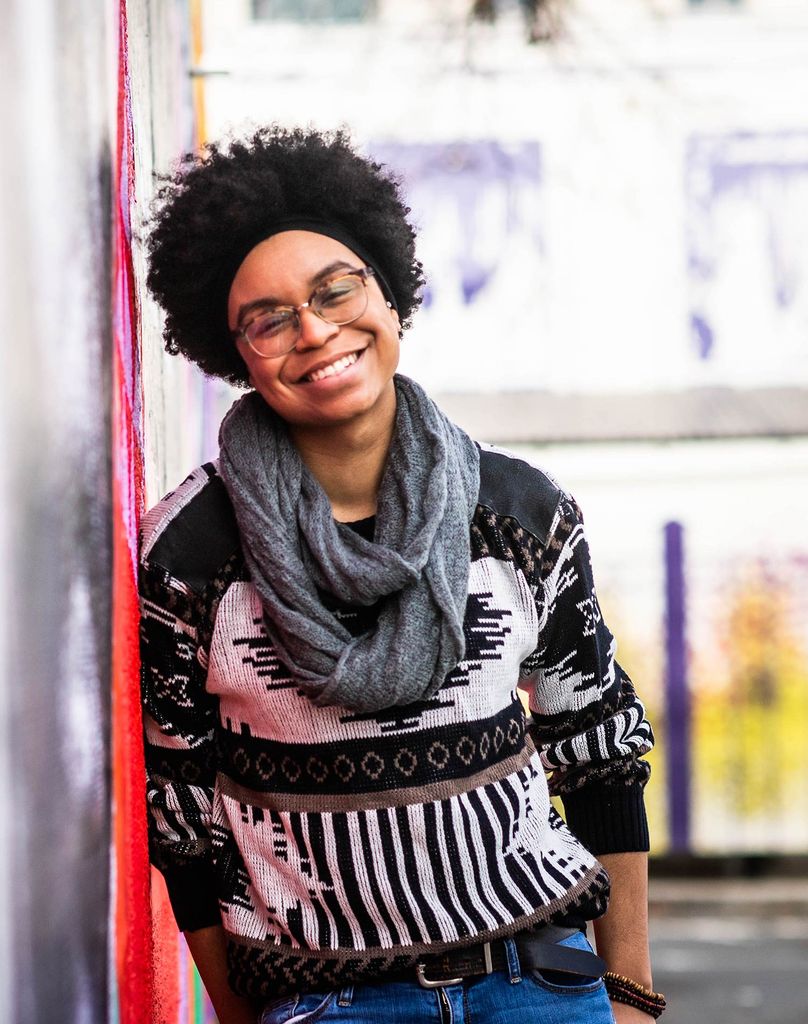 The Douglases see the new MET award as a first step in educating retailers, customers, and consumers that people of color can be equally as knowledgeable about wine and alcohol as white people. "What this program is going to do is put brown and Black people on all three sides of the business [restaurant, distribution, and retail]," TJ says. "Hopefully, people are going to realize, consciously or subconsciously, 'Oh, it's not unusual to see a Black sommelier.' And I think that's going to take a short generational change."
"You can't be what you can't see," award recipient Ramirez says when asked why she believes the MET award is so important. She started taking classes at MET in September, and sees herself in a marketing role in the industry one day, saying it's important to make wine more accessible. "I want to explore the messaging coming from these different wine houses and businesses within the industry, and figure out how can we make it so it appeals to someone who lives in Roxbury, who doesn't have an extensive wine background, but rather walks to the corner store to get a bottle of wine."
For that reason, Ramirez is excited to work with Urban Grape, which differs from many other wine shops by using a system of progressive shelving, where wine is grouped by its body, rather than by variety or region. "We're still in the infancy of talking about the accessibility of wine, but businesses like Urban Grape make it about taste," she says. "It's OK to say, 'I like lemonade,' and that can help lead you to a bottle of wine that you will like. Let's provide guidance and open up the language."
Best, the second awardee, will start her classes in January. She says she was shocked to be selected as one of the recipients and is excited to be involved since it will aid her in helping others. "There's so much work to be done in this industry for Black and brown individuals," she says. "I want to soak up that knowledge and create a place of inclusion where I can show that people who look like me are here."
Learn more about the Urban Grape Wine Studies Award for Students of Color at Metropolitan College, or donate, here.