Debating an Extraordinary First Debate: BU Experts on the Performances of Trump, Biden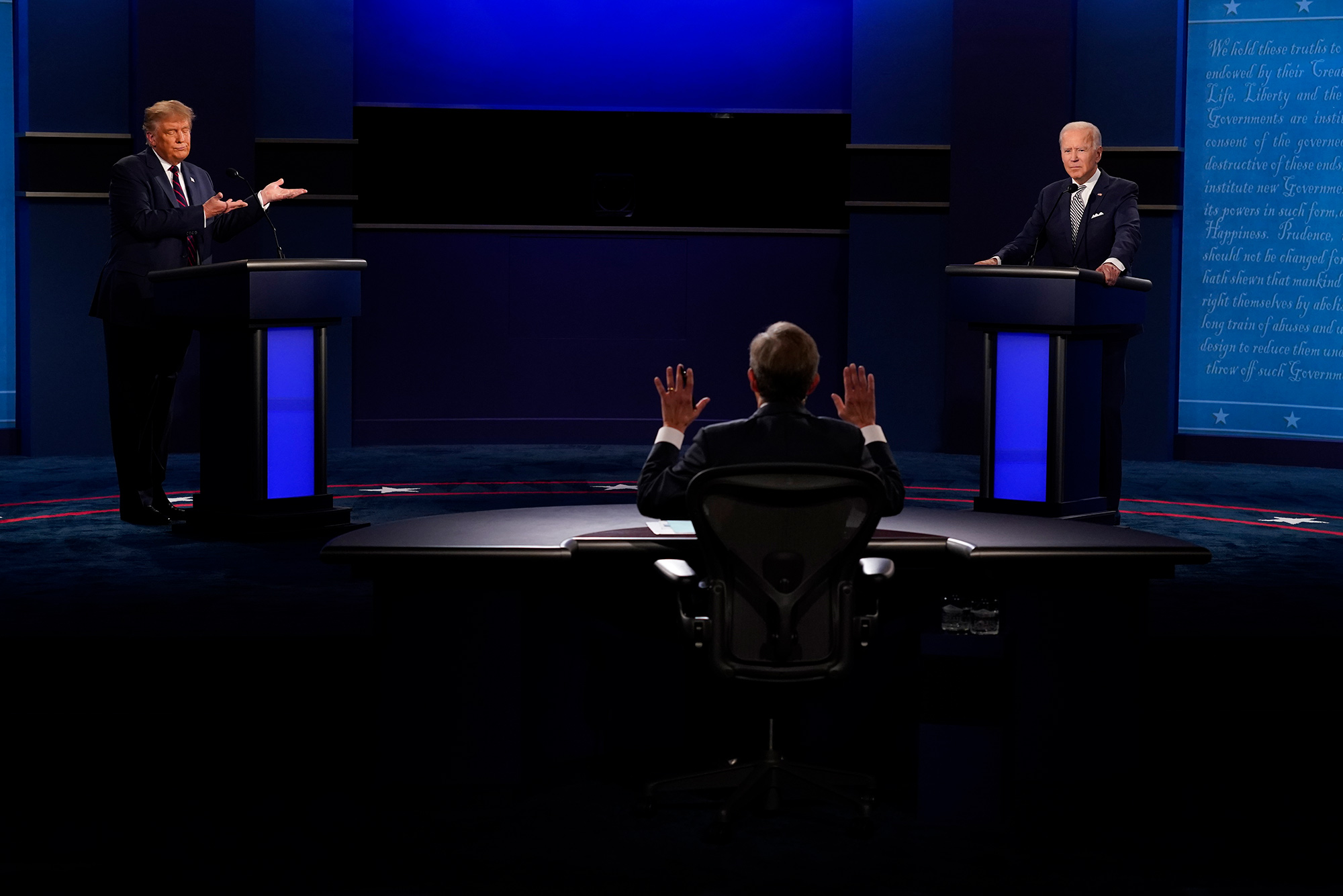 Politics
Debating an Extraordinary First Debate: BU Experts on the Performances of Trump, Biden
Insults and attacks fly. Biden: "Will you shut up, man." Trump: "There's nothing smart about you."
It started out hot and just got hotter as the first presidential debate raged on Tuesday night. Over 90 minutes, President Trump boasted of fixing healthcare, creating prosperity, forceful leadership to combat COVID-19, and being the last hope of a country facing violent protests and un-American progressivism. Joe Biden pronounced Trump a race-baiting provocateur, interested in protecting his image rather than protecting Americans, unfit to address the nation's racial and economic divide and a public health danger as the United States has passed 200,000 COVID-19 deaths, by far the worst of any nation in the world.
At multiple points both men showed their anger and frustration. Early in the evening, Biden told Trump, just "Shut up, man," after being repeatedly cut off. And a few minutes later, Trump said, "There's nothing smart about you."
With the first debate between the president and former vice president now history—and two more on tap, October 15 and 22—who emerged stronger after Tuesday night's event? We asked four BU experts to watch the debate and let us know their reaction: Sandro Galea, dean of the School of Public Health and Robert A. Knox Professor, an expert on social determinants of health; Jasmine Gonzales Rose, a School of Law professor, whose expertise includes racialized police violence; Lauren Mattioli, a College of Arts & Sciences assistant professor of political science, who specializes in government institutions and gender politics; and Thomas Whalen, a College of General Studies associate professor of social sciences, who researches US political and social history.
The next debate will be held on Wednesday, October 7, between vice presidential candidates Mike Pence, the Republican incumbent, and Senator Kamala Harris (D-Calif), the Democratic nominee, and will be televised from 9 to 10:30 pm by the major networks, as will the following two presidential debates, scheduled for October 15 and October 22.