Two Sargent Mentors Win Annual Academic Advising Awards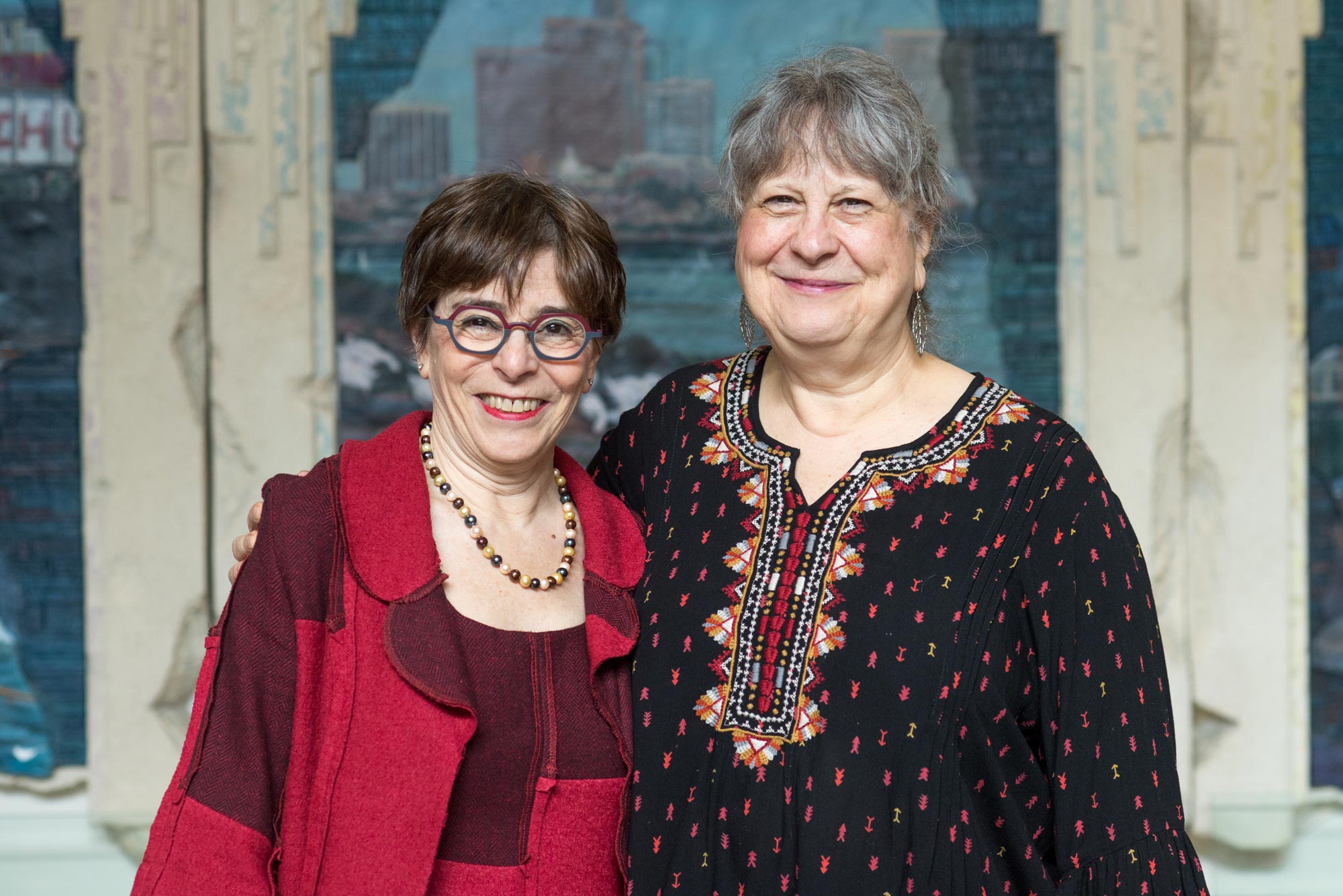 Accolades
Two Sargent Mentors Win Annual Academic Advising Awards
Deborah Claar, Nancy Lowenstein to be honored at ceremony today
Deborah Claar's alma mater mailed her something higher education rarely gives graduates: an apology. The University of Massachusetts once sent alumni its regrets for the drought of academic advising they'd endured as undergraduates, she recalls.
"We were all asked for feedback to improve it," says Claar. How's this for feedback: originally certified as a teacher, she decided that "academic counseling and building a sense of community in this capacity was much more important to me." Today, she's a 40-year employee of Sargent College of Health & Rehabilitation Sciences and its assistant director of academic services.
Her most important advice to students? "I believe in you."
Claar is one of two Sargent faculty and staff—the other is Nancy Lowenstein (Sargent'87), a clinical associate professor of occupational therapy—who have received BU's annual awards for advising.
They will be honored today at the seventh annual Academic Advising Symposium, being held in the Metcalf Trustee Center Ballroom on Silber Way from 8:30 am to 2 pm.
The Undergraduate Academic Advising Awards are given each year to advisors "who have engaged students in the collaborative process of advising and have had a significant impact on students' academic careers." Each winner receives $1,500.
Claar's passion for advising Sargent students comes from the purpose she derives from being a "voice of encouragement, comfort, and reason when they need it most."
"There is so much to inspire and motivate them here, and helping them discern how they want to apply the knowledge and skill they are learning to their personal and preprofessional lives is so rewarding," she says. "I am also aware of how challenging it is for the students to build a solid foundation under their feet while balancing academics, extracurriculars, employment, and of course, a social life."
Lowenstein, who has been an advisor ever since coming to BU in 1999, knows the power of advising from her own college days, when she bonded with a professor through extracurricular activities. "My nonacademic life was even more important than my academic life," she says. "If my personal life was in a mess, my academics would be, also." Having an adult who was "not my parents"—to run such matters by was invaluable.
Advising Terriers, Lowenstein says, has exposed her to pressures students face, allowing her to talk with them beyond just coursework: "roommate issues, health issues, family issues, and BU issues. Some take me up on this and others don't, but I always try to check in on these when we meet."
Her most important advice: "Be open to taking an unexpected opportunity…that may not clearly lead to the goals they have set."
The annual Undergraduate Academic Advising Awards are given in two categories. Claar won as a "professional academic advisor," BU staff members whose main job is advising. Lowenstein took the award for "faculty academic advisor," faculty whose main focus is teaching and/or research and who devote a part of their time to advising. She also directs Sargent's undergraduate degree program in behavior and health.
A committee, comprising undergraduate students, a representative from the Provost's Office, two previous winners, and faculty/staff from the provost's Advising Network, chooses the annual winners from nominations submitted by students, faculty, staff, and alumni.

The 2020 Academic Advising Symposium, Transforming the Transfer Experience, is today, Friday, February 28, in the Metcalf Trustee Center Ballroom, One Silber Way, from 8:30 am to 2 pm. The keynote speaker is Eileen Strempel, inaugural dean of UCLA's Herb Alpert School of Music. Find the symposium's full schedule here. RSVP here.