Faculty Obituaries
COM's Keith Botsford and Lawrence Martin-Bittman, Questrom's Donald A. Pease
COM's Keith Botsford, Former Editor in Chief of Bostonia
Keith Botsford, 90, a College of Communication professor emeritus of journalism, a writer, and a former editor in chief of Bostonia, died on August 19, 2018, in London.
Botsford taught a range of courses in the journalism department for many years. According to COM, he also taught modern Italian history in the College of Arts & Sciences and cotaught an English course in what was then the University Professors Program with Nobel Laureate and UNI Professor Emeritus Saul Bellow.
He was Bostonia's publisher and editor in chief for five years. He retired from BU in 2006. He later moved to Costa Rica where, according to a 2007 New York Times article, he spent most of his time writing.
Lawrence Martin-Bittman, Former Cold War Spy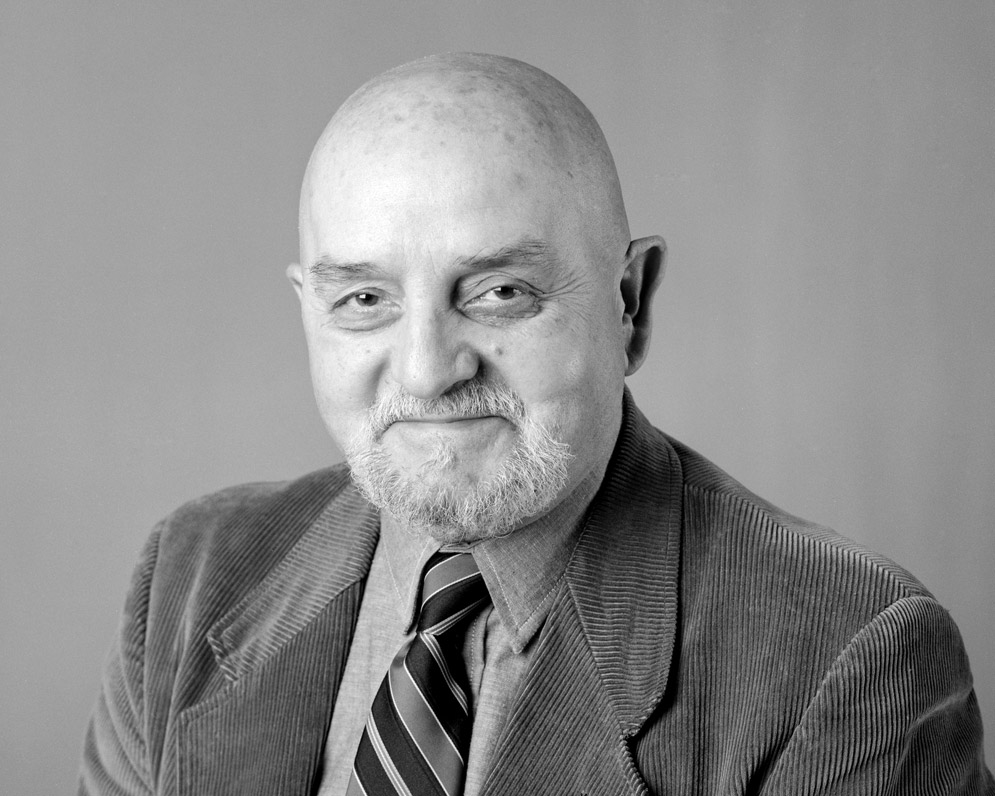 Lawrence Martin-Bittman, 87, a College of Communication professor emeritus of international communications, died on September 18, 2018.
During his 24 years at BU, Martin-Bittman taught courses in journalism and propaganda at COM, drawing from his experience as a Cold War spy for what was then Czechoslovakia. Described as "a multitalented, deep-thinking, brilliant man" by John Robaton (COM'62,'65), a retired COM associate professor and director of photojournalism, Martin-Bittman launched BU's Program for the Study of Disinformation in 1986. The program has since been discontinued.
Martin-Bittman was born in Prague as Ladislav Bittman, and earned a master's degree in journalism and a doctorate in international law from Charles University in Prague. He joined the Czechoslovakian intelligence service in 1954 as tensions between the United States and the Soviet Union were rising. There, he ran disinformation campaigns against the United States and the West for 14 years, according to the New York Times.
In the summer of 1968, the Soviets invaded Czechoslovakia, and Martin-Bittman defected to West Germany; as a result, a military court in Czechoslovakia sentenced him to death in absentia for treason. He was then granted asylum to the United States, where he changed his name to Lawrence Martin. (Bittman was added back later.) A court in the Czech Republic lifted his death sentence in 1994.
Martin-Bittman brought his expertise in disinformation to BU in 1972, when he began teaching at COM. "Professor Martin taught generations of journalism students to approach their work with a healthy dose of skepticism," says Anna Robaton-Winthrop (COM'88). "He taught us to appreciate the difference between misinformation and disinformation—a distinction that remains critically important today."
Martin-Bittman retired from BU in 1996, but continued to write, publish, and make frequent television appearances on national news shows. He focused much of his time on watercolor painting and had his own studio in Rockport, Mass.
Diana Rodriguez Wallach (COM'00) is the author of young adult novels inspired by Martin-Bittman's career in espionage. "He answered an email from a BU alum he'd never met," she says. "He invited me to his home and answered every question I had about the plausibility of my plot; then he read my manuscript and offered notes…. He is the first person I thank in the acknowledgments of my book, but my gratitude will forever stretch far beyond that." — MADELEINE O'KEEFE (CAS'18, COM'19)
Questrom's Donald A. Pease Was a Respected Scholar, Master Teacher
Donald A. Pease, 92, a retired Questrom School of Business associate dean and chair of the organizational behavior department, died on October 19, 2018.
During his 29 years at BU, Pease was well regarded.
"He was known to be a highly respected scholar, a master teacher, and a valued leader," says Douglas Hall, a Questrom professor emeritus of organizational behavior. "When I arrived here, he quickly reached out and welcomed me, and I was struck by his warm smile, quick wit, and kind, generous demeanor."
Lloyd Baird, a Questrom professor emeritus of organizational behavior, says Pease was a mentor and friend. "He is the reason I came to Boston University," Baird says. "He had the unique ability to bring diverse people together and create an atmosphere of high standards."
Before joining the BU faculty, Pease completed teaching fellowships at Tufts, MIT, and Harvard, and taught at the Monson Academy in Monson, Mass. He also spent eight years at General Electric in Lynn, Mass., working in the small aircraft engine department, where he pioneered an educational program and partnership with MIT.
"Don was a true gentleman, a very kind person, and basically a good soul," says Hall. "We have missed him since he retired, and now the world will miss him." — JACOB GURVIS (COM'20)