BU's 2019 Top-10 Social Media Highlights
Campus Life
BU's 2019 Top-10 Social Media Highlights
These moments had us tagging #ProudtoBU
With 2019 coming to a close and a new year on the horizon, we've sifted through our analytics to find this year's top moments on social media. Like most years at BU, 2019 brought countless occasions that had us tagging #ProudtoBU. After much consideration, we managed to narrow our list down to 10 exciting accolades. Here are those top moments that had us bursting with pride this year.

1.
Women's ice hockey wins first-ever Beanpot Championship

With a flick of the wrist just before midnight on February 12, Sammy Davis (CGS'17, Sargent'19, Wheelock'20) poked the puck past Harvard goaltender Lindsay Reed, netting the No. 7 Terrier women's hockey team its longed-for first Beanpot championship as a varsity sport. The women's only other title came back in 1981, when they were a club team.
Read the full article on BU Today.

2.
BU raises $1.85 billion in its first-ever Comprehensive Campaign
$1,851,091,154—that number, beamed in light onto the Agganis Arena ice on September 21 before 2,000 cheering spectators, is the total raised after seven years of the Campaign for BU, which wrapped up with a celebratory public bash at Agganis.

Read the full article on BU Today.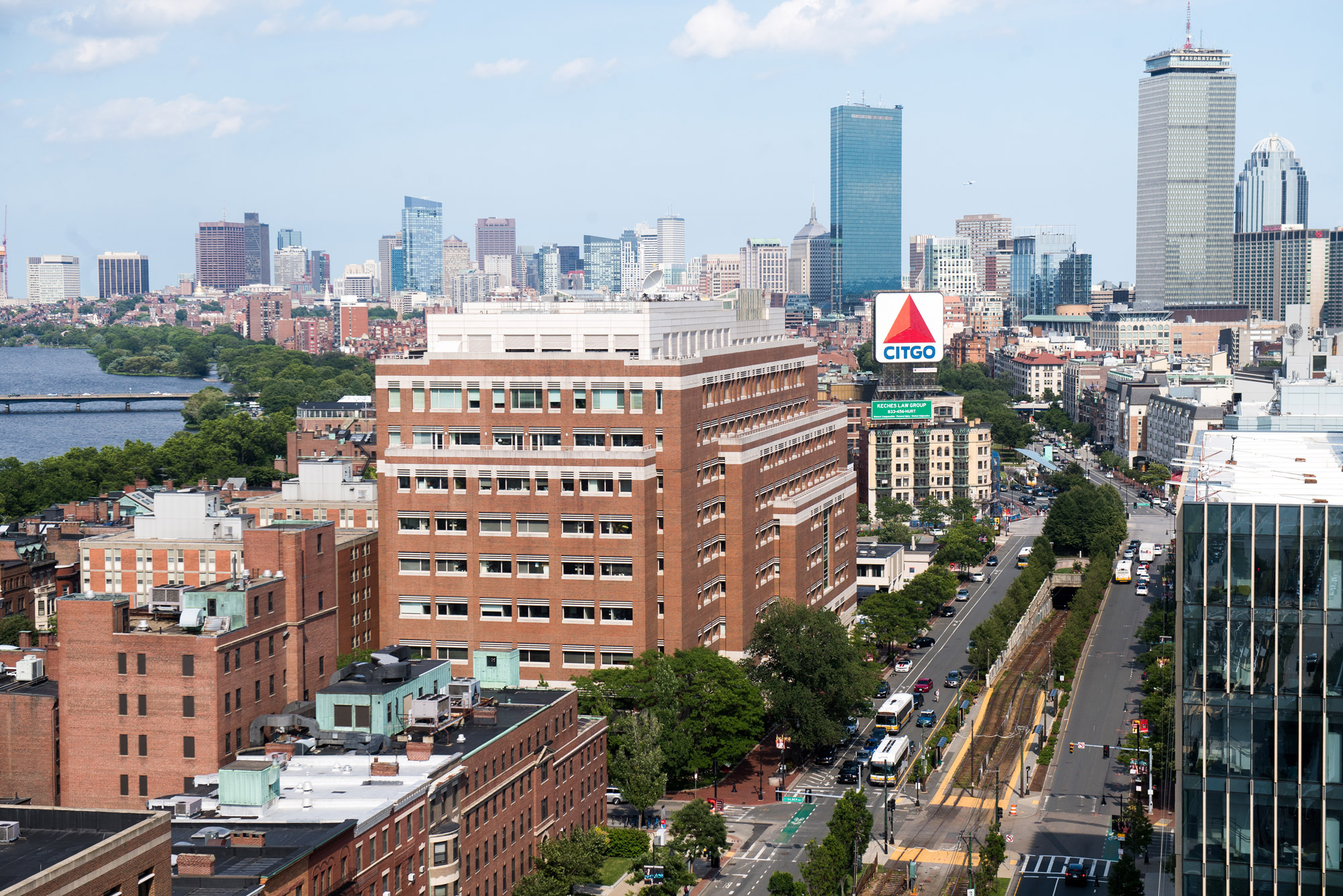 3.
BU's Questrom School of Business announces online MBA with edX
Boston University and its Questrom School of Business will team up with the online education platform edX to offer an online BU MBA worldwide beginning in fall 2020.

In launching the online MBA, the University is investing in the capability of delivering high-quality, potentially large-enrollment online graduate programs, which could be key in the near future, says Jean Morrison, BU provost and chief academic officer.

Read the full article on BU Today.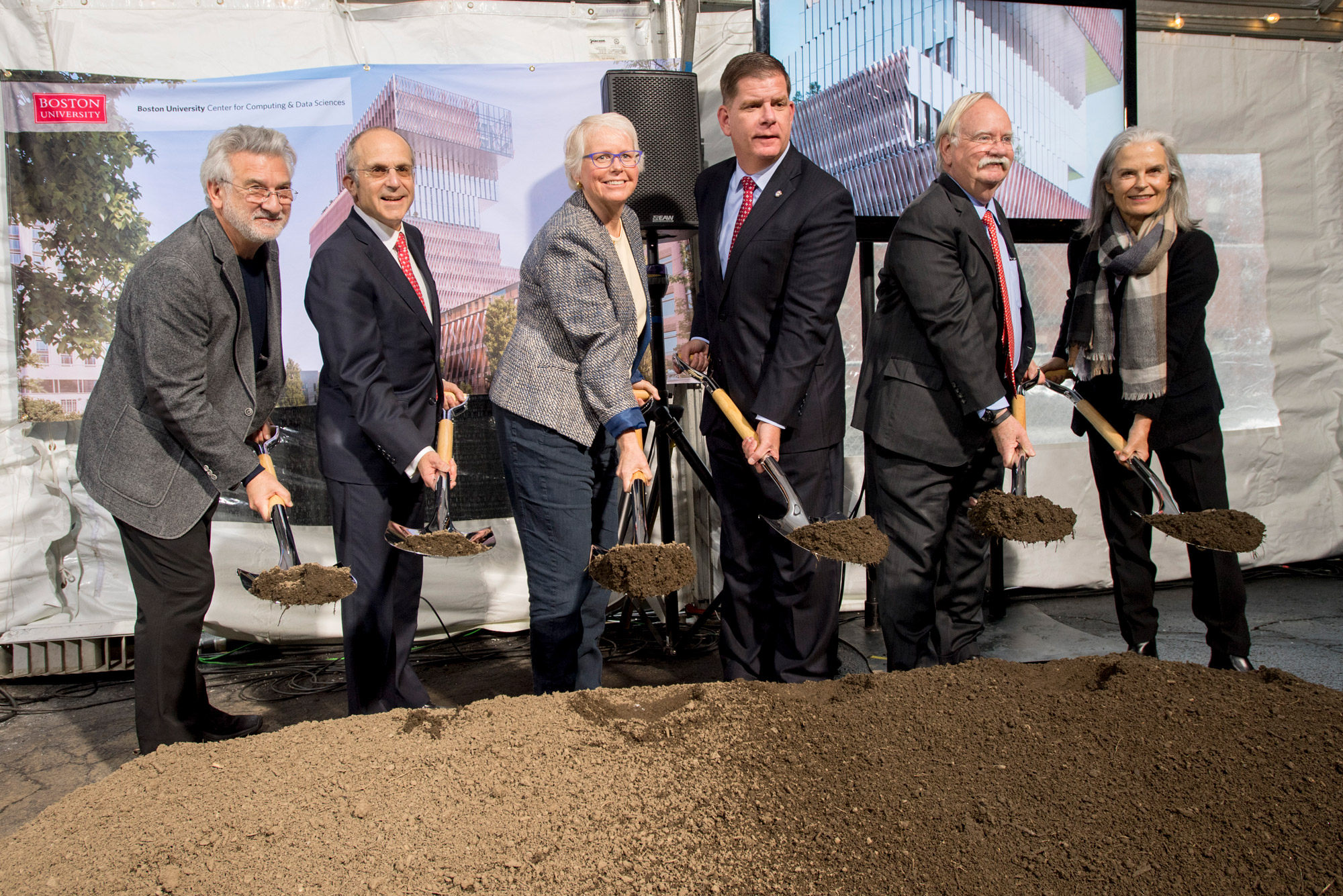 4.
The University breaks ground on the new Center for Computing & Data Sciences
On Thursday, December 5, the University and the city of Boston broke ground on the new Center for Computing & Data Sciences, Boston's biggest sustainable building, and BU's most energy-efficient. The center will bring the University's mathematics and statistics and computer science departments under one roof to further interdisciplinary research in the booming field of data sciences.

5.
#BU2023 sets the bar high
Our Class of 2023 represents 53 countries, 42 states, the top 7% of their class, and has an average high school GPA of 3.72. They're the best class yet.


6.
Boston University jumps two spots on U.S. News & World Report 2020 rankings of Best National Universities
BU advanced 2 spots, to number 40, in the latest U.S. News & World Report rankings of National Universities, released in September.

The University shares that spot with five peer institutions, two of them—Brandeis and Northeastern—also in Massachusetts. The other three: Case Western Reserve University, the College of William & Mary, and Tulane University.

Read the full article on BU Today.

7.
Two Boston University astronomers on team glimpsing a supermassive black hole for the first time
Scientists, among them two from BU, have captured the first-ever image of a black hole. And it looks, perhaps unsurprisingly, exactly as scientists predicted.

Although black holes have never been seen before, astrophysicists have been mathematically certain, based on Albert Einstein's theory of general relativity, that the presence of these cosmic magnets—exerting extreme gravitational pull from the center of galaxies—explains the swirl and trajectory of stars, planetary bodies, and space dust.

Read the full article on The Brink.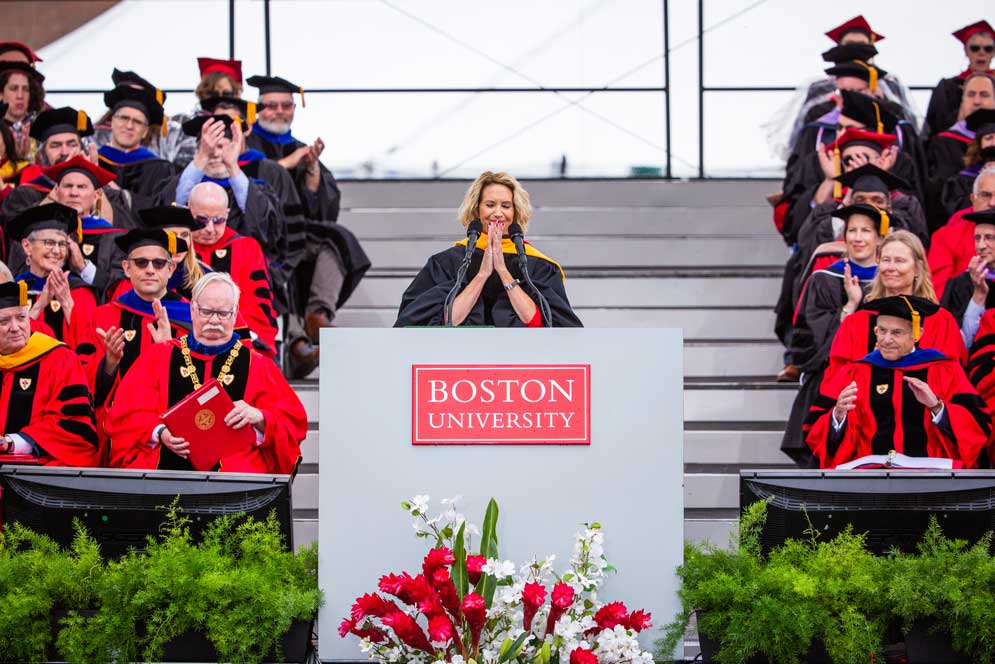 8.
Renowned geophysicist Marcia McNutt (Hon.'19) addresses #BU2019 at Commencement
With showers sweeping across Nickerson Field, BU's 146th Commencement began under threat of heavier rain. But as if on cue, the rain stopped as the 7,509 members of the Class of 2019 began processing to their seats. And as this year's Commencement speaker, Marcia McNutt, president of the National Academy of Sciences, began her address, the clouds parted to reveal a blue sky.

Read the full article on BU Today.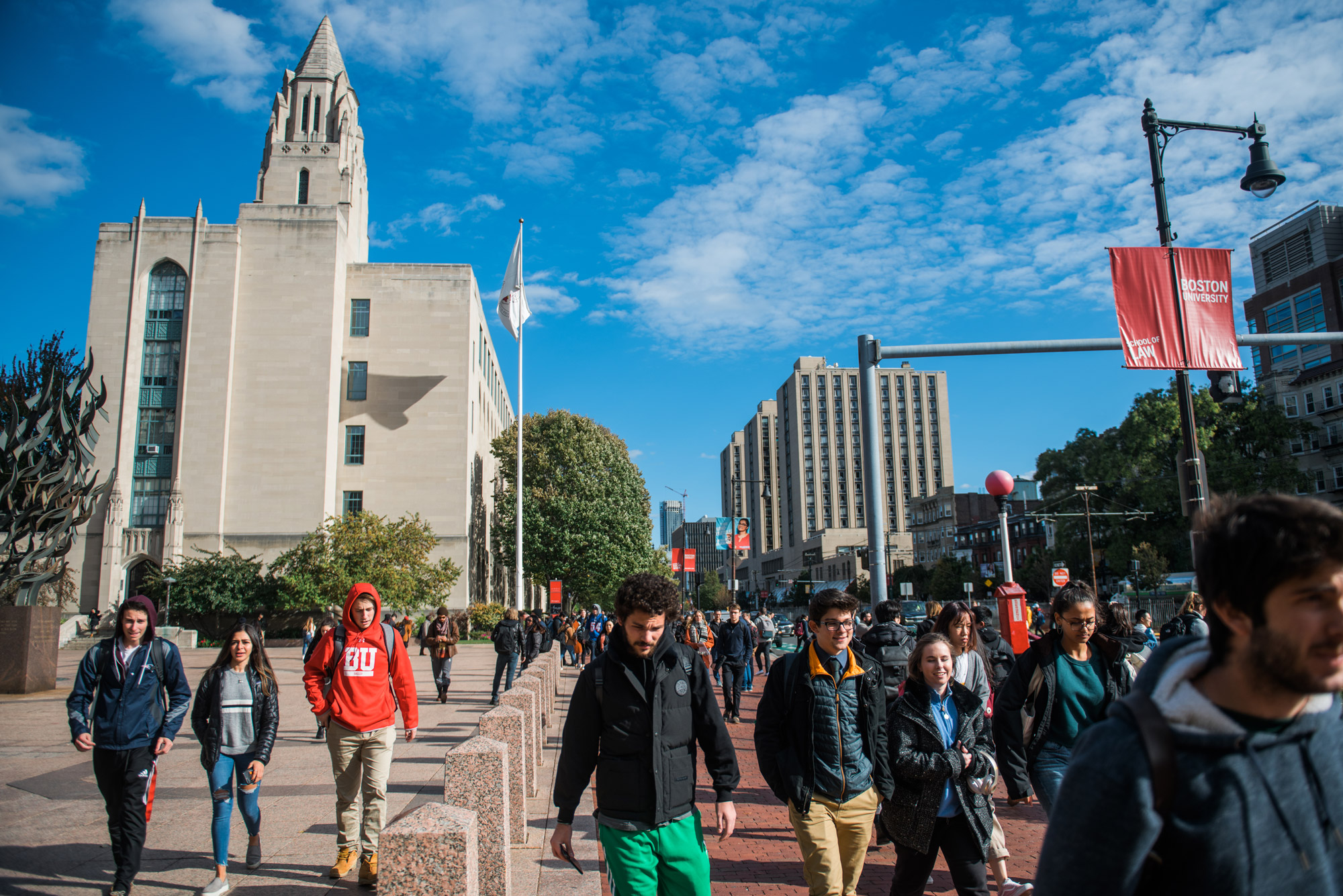 9.
BU advances 13 spots to 61, in the Times Higher Education World University Rankings
Two days after the closely watched U.S. News & World Report rankings declared BU one of America's top universities, the University earned distinction on the global stage, advancing 13 spots, to 61, in the Times Higher Education (THE) World University Rankings.

The shout-out came on the heels of the University's improved grade from U.S. News, which bumped it up 2 notches, to 40, in the magazine's National Universities assessment.

Read the full article on BU Today.

10.
BU phases out plastic straws
BU does not have plastic straws at its residence dining halls. Yet it still went through 27,000 a year at retail sites (such as City Convenience stores and the George Sherman Union Food Court), Rhett's West in Claflin Hall, and the Warren Towers Late Nite Café. That was before the University removed them from public sight in February and handed them out by request only. The reason? They're not recyclable.

Now, thanks to a student initiative, BU has done away with plastic straws altogether.

Read the full article on BU Today.