We're Up, Again, in Another University Rating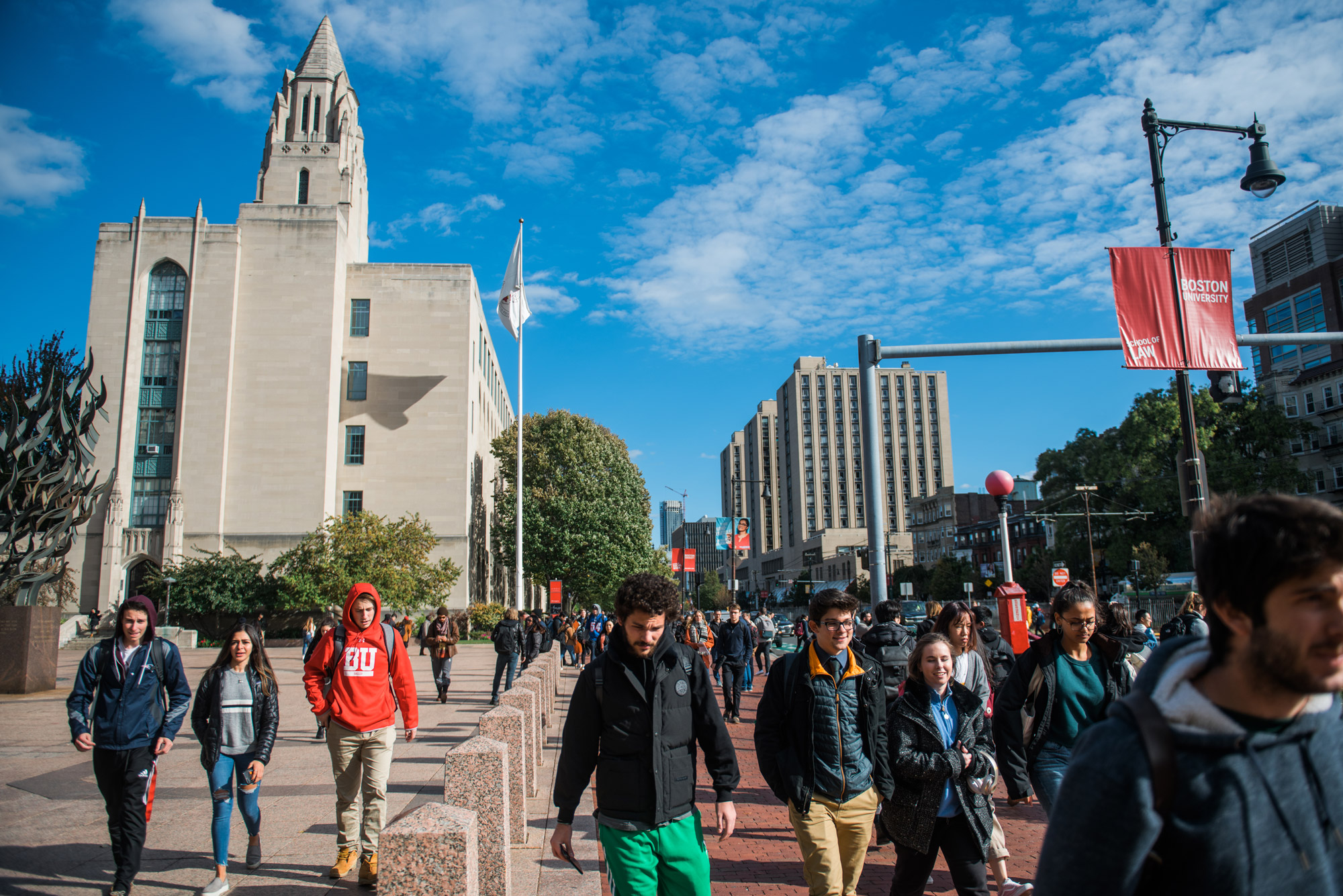 Rankings
We're Up, Again, in Another University Rating
BU jumps 13 spots in Times Higher Education World University Rankings
Two days after the closely watched U.S. News & World Report rankings declared BU one of America's top universities last week, the University earned distinction on the global stage, advancing 13 spots, to 61, in the Times Higher Education (THE) World University Rankings.
The shout-out came on the heels of the University's improved grade from U.S. News, which bumped it up 2 notches, to 40 in the magazine's National Universities assessment.
"We are very proud of this latest ranking," says Jean Morrison, University provost and chief academic officer. "Boston University's capacity to thrive among our global peers depends on our ability to do a number of things well: to innovate and excel in teaching and research, to broaden our learning opportunities, and to build meaningful and lasting connections for our community and brand with the larger world." THE's ranking, she says, "reflects the outstanding work of a lot of people and BU's continued drive to set new benchmarks for the caliber of education and experience we offer."
London-based THE, a magazine and data analyst of higher education, assessed almost 1,400 institutions around the world. Among other metrics, it examined teaching (including staff-to-student ratios, reputation among scholars consulted by THE, and institutions' income); research reputation, productivity, and citation by global scholars; and schools' "international outlook," as measured by the number of foreign students, staff, and research collaborators.
"As a member of the Association of American Universities, Boston University is recognized as a leading global research institution, winning around $327 million in grants and contracts in 2015, of which $107 million related to clinical grants," THE notes in its write-up.
"Boston University is also one of the United States' most international universities, with around 8,000 international students enrolled in its courses in total," THE says. "It has almost 100 study abroad programs, based in London, Paris, and more than 30 other cities, and it also runs programs in Los Angeles and Washington. It also runs almost 200 alumni abroad associations and operates more than 400 global initiatives, such as a project funded by the Bill & Melinda Gates Foundation to fight infant mortality in Zambia."
The magazine also cites the University's notable alumni, led by Martin Luther King, Jr. (GRS'55, Hon.'59), "impressive Charles River Campus," and strong athletic and cultural offerings.
The top 10 institutions on the list, in descending order, are all in the United States or the United Kingdom: Oxford University, California Institute of Technology, Cambridge University, Stanford University, Massachusetts Institute of Technology, Princeton University, Harvard University, Yale University, the University of Chicago, and Imperial College London.