Spring Break Schedule for the STH Library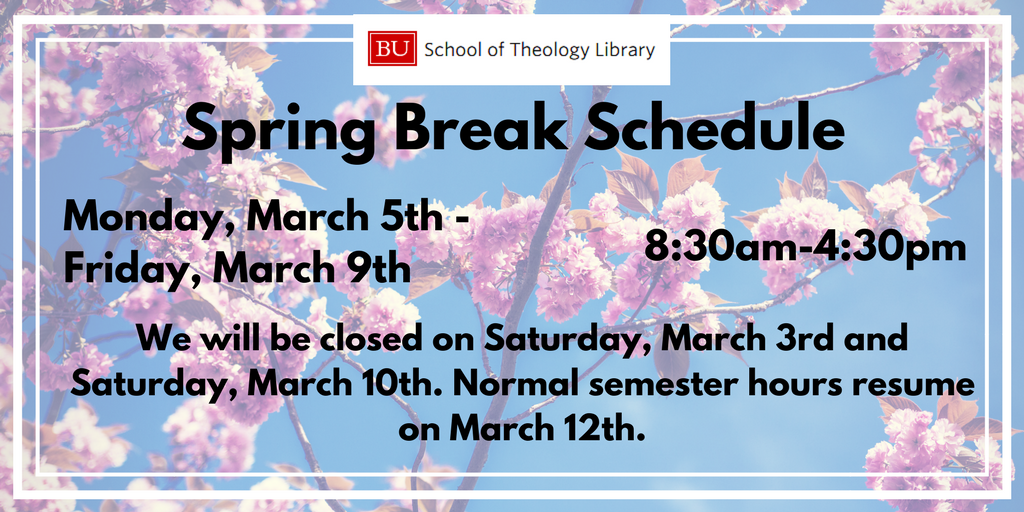 The STH Library will adjust its hours for Spring Break. We will be closed on Saturday, March 3rd and Saturday, March 10th. During the week (Monday, March 5th through Friday, March 9th), we will be open 8:30am-4:30pm.
On behalf of the library staff, we wish our students a restful and rejuvenating Spring Break!