Staff

Rabbi Jevin Eagle, Executive Director and University Chaplain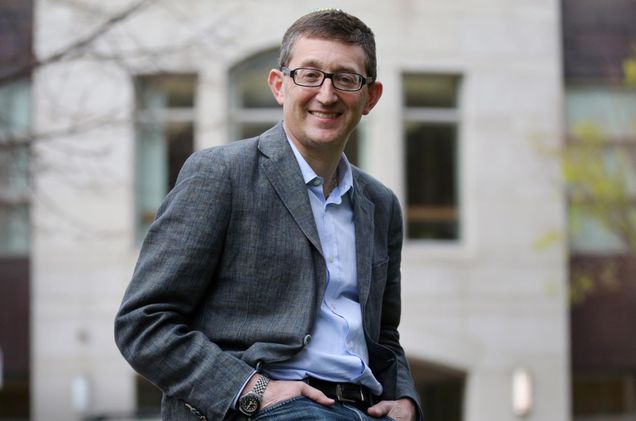 Rabbi Jevin Eagle is excited to leverage his entrepreneurial talent, spiritual depth and passion for Hillel's mission as the Executive Director of Boston University Hillel.
Rabbi Jevin received rabbinic ordination from Hebrew College Rabbinic School in June, 2019. Prior to attending rabbinical school, Jevin Eagle was the CEO of DavidsTea, a senior executive at Staples, Inc. and a partner at McKinsey & Company. He was one of the executives responsible for Staples' "Easy Brand" Strategy and the famous "Easy Button." Eagle says his career change from business to the Rabbinate was the fulfillment of a life-long dream to immerse himself in text study and serve the Jewish people. Illustrative of his commitment to the Jewish community while working in business, Jevin served as Board Chair of Harvard Hillel and Dartmouth Hillel from 2002 to 2006.
Rabbi Jevin has an MBA from Harvard Business School, where he served as an executive committee member on the Jewish Students Association, and a bachelor's degree from Dartmouth College, where he majored in religion and government, and served as Hillel student president. Before Harvard Business School, he helped found Jewish Lights Publishing. He serves on the board of directors of Carter's, Inc., the leading branded apparel marketer for babies and young children.
Read this Boston Globe coverage of Jevin Eagle's hire at BU Hillel, check out his speech at the Invocation of the Boston University Class of 2019, and read his 2019 High Holiday Sermon.
Email Jevin at jeagle@bu.edu.
Ethan Sobel, Managing Director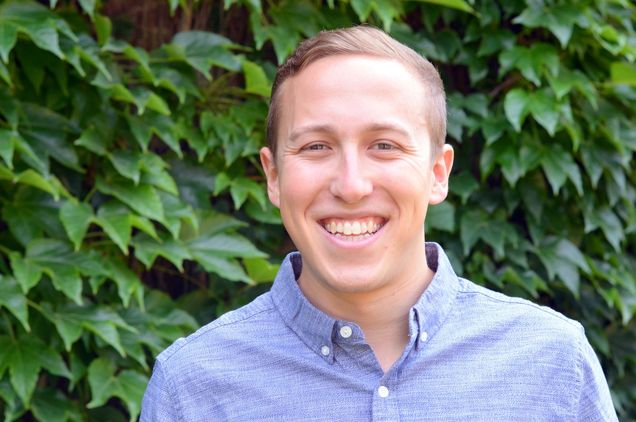 Ethan Sobel first brought his energy for campus life to Boston University Hillel in 2014, and now serves as the organization's Managing Director. He completed his M.S. in Public Relations at Boston University, B.B.A. in Finance and Sport Management at UMass Amherst, and Certificate in Nonprofit Executive Leadership at Indiana University.  Ethan has been recognized nationally for his steadfast leadership and the organizational turnaround at BU. These include being awarded the Richard M. Joel Exemplar of Excellence by Hillel International's CEO, the highest recognition given to a Hillel field professional; named BU Advisor of the Year by the Dean of Students; selected as 1-of-10 in the country for the Accelerate Executive Training Program by Hillel International; and given the honor of delivering a Hillel "Ted" Talk to 1,000+ colleagues in 2019 at the Hillel Global Assembly in Atlanta, GA. Prior to BU, Ethan worked at MIT, UMass Amherst, two small educational nonprofits, Athlete Ally and Nehirim, and as a contractor for Boston's Jewish Federation, CJP.
Ethan serves/served on the Board of Directors for UMass Hillel, the Boston University Jewish Cultural Endowment, and FLAG (Friends of Lesbians and Gays) Flag Football. Ethan is also an adjunct lecturer at Lasell University and a cellist in the Brookline Symphony Orchestra. 
Watch Ethan deliver a Hillel "Ted" Talk to 1,000+ colleagues at the 2019 Hillel Global Assembly in Atlanta, and read Ethan's comments to the Class of 2020 during the Hillel Recognition Ceremony.
Email Ethan at esobel@bu.edu.
Rabbi Elie Lehmann, Campus Rabbi and Senior Jewish Educator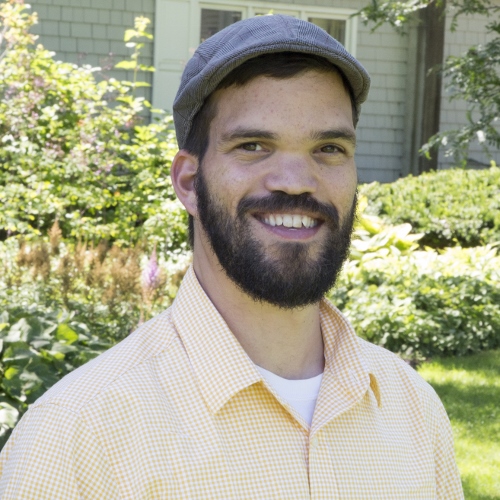 Rabbi Elie loves supporting young adults find innovative and meaningful ways to feel confident in their Jewish identity, knowledge, and practice. He joined the BU Hillel community in 2017 after completing Rabbinical School at Boston's Hebrew College.  He has worked with several Hillels including Tufts University, University of Rochester and Tulane University, and studied at multiple yeshivas in New York and Israel. Rabbi Elie also serves on the Board of Directors of Kulanu with whom he has taught Jewish communities in Kenya, Uganda, Ghana and Ivory Coast. While in Rabbinical School, Rabbi Elie co-founded Matchme, an online crowdfunding platform, was a Wexner Graduate Fellow and an American Jewish World Service Rabbinical Fellow. Prior to becoming a rabbi Elie worked with non-profit organizations in Guatemala, Cambodia, Thailand, Burma and Kenya. Rabbi Elie did his undergraduate work at Columbia University (BA in Religion) and The Jewish Theological Seminary (BA in Rabbinic Literature). Rabbi Elie lives in Cambridge, MA with his wife, Anya, and their son, Razi. When not chasing Razi around the neighborhood, Rabbi Elie can be found experimenting in the kitchen, playing drums or cycling around new neighborhoods.
Read this sermon Rabbi Elie gave in the wake of the Black Lives Matter movement that swept across the world in the spring of 2020.
Email Rabbi Elie at elie@bu.edu.
Deborah Glickman, Senior Director of Finance and Operations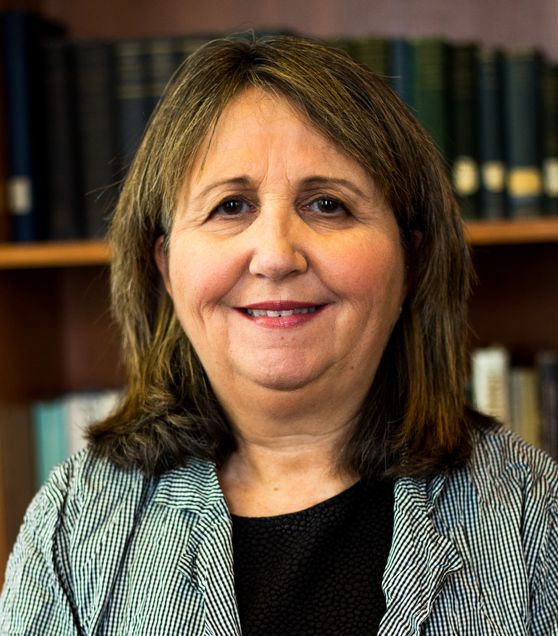 Deborah Glickman comes to BU Hillel after serving as the Chief Finance Officer at the Willow Hill School, a non-profit, independent, Special Education day school. Prior to Willow Hill, Deborah was the Finance and Operations Director at Understanding Our Differences (UOD), a 501c3 that provides disability awareness education programs for the Newton Public Schools, and other local districts. In addition to her non-profit work, Deborah also has extensive experience in finance and operations roles with larger for-profit corporations including Dun & Bradstreet, Nielsen Marketing Research and Putnam Investments. She holds a BA in Economics and Computer Science from Union College and an MBA from the Questrom School of Business at Boston University. Deborah is a lifelong resident of Newton who, along with her husband David, is an active participant in the Boston Jewish community. She is a Camp Pembroke alumni, Prozdor graduate, former USY leader and a lifetime member of Congregation Mishkan Tefila (CMT). Over the years, Deborah has held many CMT leadership roles, including Sisterhood President, Membership Chair, and a member of the Board of Directors. She currently serves as secretary of the Endowment Committee. Email Deborah at debglick@bu.edu.
Micaela Sheinhait, Development Manager
Micaela is a passionate relationship builder and all around people-person. Originally from Massachusetts, she is excited to bring her experience in Jewish philanthropy and engagement to such a thriving center of young Jewish life in Boston. Micaela has her MA in Nonprofit Management and Leadership from the Hebrew University of Jerusalem and her BS in Psychology with a focus in Developmental Disabilities and Human Services from the University of Massachusetts Amherst. During her time at UMass she was deeply involved in Hillel, co-leading the Reform/Reconstructionist minyan (Ruach) with her now-husband, Evan. She grew her career in Jewish nonprofit at the Women of Reform Judaism in New York, and when moving back to Massachusetts, she served as Community Engagement Director for the Beat Childhood Cancer Foundation, growing donor and foundation support in the Greater Boston Area. In her spare time, Micaela can be found at her local therapeutic riding barn spending time with horses and riders of all ages and abilities. Email Micaela at jmsheinh@bu.edu.
Dana Blackman Brown, Springboard Social Justice Fellow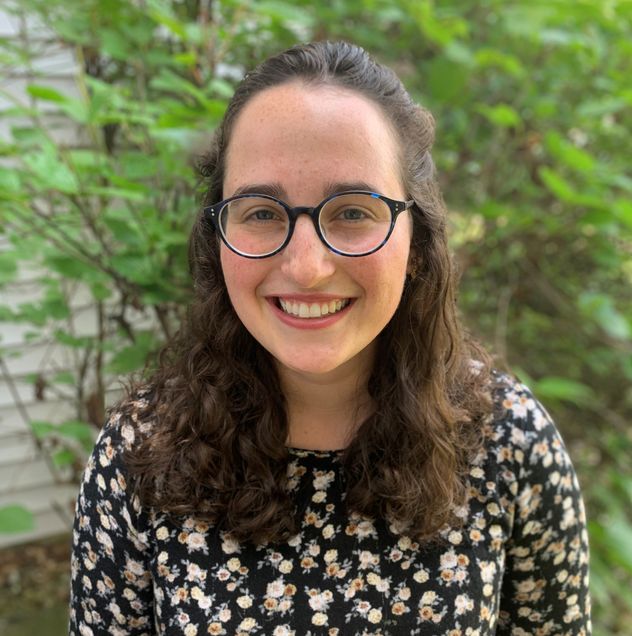 Dana Blackman Brown is a recent graduate of Brandeis University where she studied Judaic Studies and Education. Dana is particularly interested in anti-racist theory and practice in Jewish educational institutions. This focus framed her internship at Gann Academy where she worked in the 11th Grade History Department. Dana's commitment to Jewish activism through learning is evident in the cross -denominational learning programing she spearheaded at Brandeis, time spent in the Beit Midrash (House of Study), and her active participation at Brandeis Hillel. In the summertime, Dana is a beginner farmer and nature educator in her hometown of South Bend, Indiana. Dana is excited and eager to connect with students, and work towards equity through a Jewish lens. Email Dana at dbblackm@bu.edu.
Bar Cohen, Jewish Agency Israel Fellow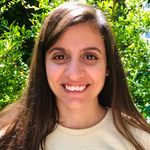 Bar Cohen is excited to be starting this year as BU Hillel's Israel Fellow. She is from
the town of Rosh Haayin which is located in the center of Israel. Bar is currently
finishing her studies at IDC-Herzliya receiving an LL.B. (Law degree) and an M.A. in Government, Diplomacy, and Conflict Resolution. During her army service, she served as a psychotechnical evaluator, as part of the recruitment sector. Additionally, she interned for Israel Innovation Authority, managed Israeli Students Combatting Anti-
Semitism program (ISCA), took part at the entrepreneurship club at IDC (TAMID Group and Bloom program) and was also giving legal consultant through IDC Legal Clinic for Startups. Bar comes to BU excited to bring her perspective as an Israeli Jew and passionate Zionist to the students. In her free time, she enjoys cooking (especially traditional Yemenite dishes), checking out all the new restaurants in town, and creating new connections.  Email Bar at bcohen1@bu.edu.
Rachel Mitchell, Springboard Ezra Fellow
Rachel Mitchell graduated from the University of Texas at Austin with a Bachelor's Degree in Plan II Honors and International Relations and Global Studies. Rachel was also a student in the Arabic Flagship Program at UT and spent a summer in Jordan living with a local host family. While at UT, Rachel was very active in Texas Hillel, serving as the Texans for Israel President, a Campus Engagement Intern, and the Programming Chair for Shabbat 500. Originally from Dallas, Texas, Rachel is excited to head up to the northeast and finally experience a real winter! In her free time, Rachel loves to travel to interesting places and read dry historical books about Israel and the Middle East. She is excited to meet and work with BU students this year! Email Rachel at mrachel@bu.edu.
Emma Lorsch, Springboard Innovation Fellow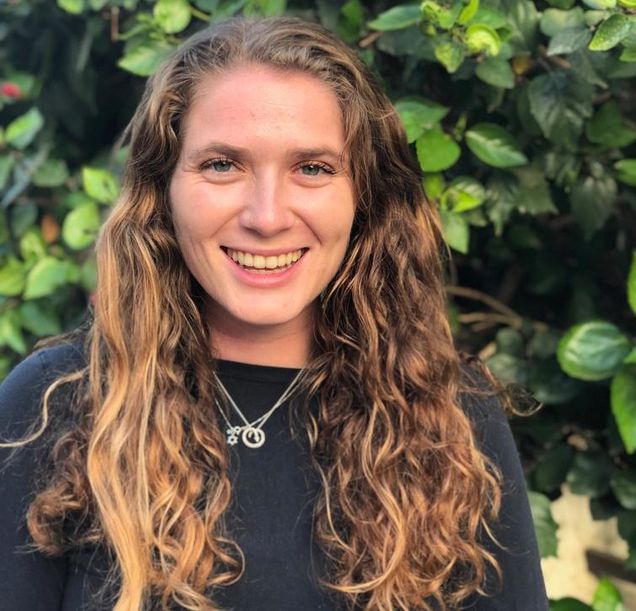 Emma Lorsch has served as BU Hillel's Springboard Innovation Fellow since July 2019. Emma is from Westlake Village, California and recently graduated from the University of California, Santa Barbara with a major in psychology and minors in applied psychology and education. While attending UCSB she became greatly involved in Jewish life and served on the hillel student board as a Social Fellow for three years. Emma also conducted research at the Koegel Autism Center, worked at the McEnroe Reading Clinic, and interned at the Santa Barbara International Film Festival. She has spent the past year living in Rishon LeZion, Israel, where she taught English to elementary school children and spends her free time getting to know Israelis, exploring the country and eating as much falafel as possible. She is excited to bring her creative energy, love for Jewish food, and passion for meeting new people to Boston University Hillel. Email Emma at elorsch@bu.edu.
Zeke Parsons, IACT/Birthright Coordinator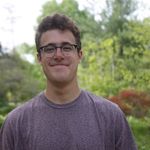 Zeke Parsons is a recent graduate of The University of North Carolina at Chapel Hill where he graduated with degrees in both Religious Studies and History. Zeke was involved extensively in Chapel Hill's Jewish community and served as numerous positions on the UNC Hillel board, worked at UNC Hillel, and also taught Sunday School at a local synagogue. Additionally, Zeke was very active in the pro-Israel community on his campus by working with StandWithUs, Israel on Campus Coalition, and a variety of other pro-Israel groups. Outside of his Jewish involvement, Zeke was in the Marching Tar Heels and had the opportunity to travel around the country with various teams. Email Zeke at zparsons@bu.edu.
Sara Blumenthal, Rabbinic Intern
Sara Blumenthal is a fourth year rabbinical student at Hebrew College where she is also pursuing a Masters in Jewish Education. Prior to studying in Israel last year, Sara served The Boston Synagogue for two years as a rabbinic intern. Sara has worked as a religious school teacher, a Jewish camp counselor, and a synagogue youth group advisor as well as an assistant market research manager for a food product testing company. Originally from Chicago, Sara graduated from the University of Michigan with a BA in Psychology and Hebrew Jewish Cultural Studies. When not studying, Sara can be found with her nose in a book, singing Jewish music, or enjoying the outdoors. Sara is excited to join the BU Hillel community!. Email Sara at sblumen1@bu.edu.
Rabbi Yitzi Ehrenberg, Claude Chomski Orthodox Educator
Rabbi Yitzchak Ehrenberg is a mechanical engineer by degree, father of three, and aspiring alliterative Terza Rema poet. When not reading Paradise Lost, he enjoys watching Star Wars, and designing or building phased array antennas. He is a graduate of Yeshiva College, the Massachusetts Institute of Technology, and Yeshiva University's Rabbi Isaac Elchanan Theological Seminary, and looks forward to meeting and learning Torah with everyone at BU Hillel! If you like the intersection of Talmud and Engineering, check out this paper Rabbi Ehrenberg published with his colleagues at MIT.
The Tallest Column: On Monetary Value of Stature in Jewish Law