Director's Council
BU Hillel's Director's Council
The BU Hillel Director's Council is a diverse group of alumni, parents, and community members, who meet 3 times a year with Executive Director, Rabbi Jevin Eagle to stay informed on the most up-to-date happenings at Hillel and provide their insight, expertise, and advice on the most pressing issues facing BU's Jewish students today. The council is comprised of passionate people with a variety of professional backgrounds and has a target gift of $5,000 and a minimum gift of $1,000 to join. Contact Rabbi Danny Shapiro  (shappyss@bu.edu) for more information.
Nicole (Paster) Putzel (CBS '91, COM '93) BU Hillel Director's Council Chair, is a classically trained chef, cookbook author, gardener and social media influencer who inspires others to grow and prepare organic, real food. Nicole develops healthy recipes and teaches cooking for Putzel Kitchen in Chicago's North Shore. She also serves on both the Jewish United Fund Women's Board and City of Highland Park Zoning Board of Appeals. Nicole holds a Bachelor of Science in Journalism from Boston University. As a wife and a mother, she believes a dinner table that is surrounded by loved ones and filled with fresh, flavorful dishes is where the magic happens.
Pete Bernard (ENG '88) has worked at Microsoft for 15 years and previously held technology leadership positions in a variety of companies in the Silicon Valley area and holds numerous patents in telecom, mobility, and imaging. Pete is committed to youth engagement in technology, working with students locally in the Seattle area, with students on the Autism Spectrum, and supports Boston University's College of Engineering TISP program for Boston-area high school students. Pete served as Executive Vice President of Temple B'nai Torah in Bellevue WA and is actively engaged in the Bet Alef congregation of Seattle, WA. During his time at BU, he was elected Student Union President, served as President of the ENG class freshman thru junior years, and received the Scarlet Key Award. Pete holds a B.S. in Computer Engineering from Boston University and has been married for 24 years with three brilliant and creative children.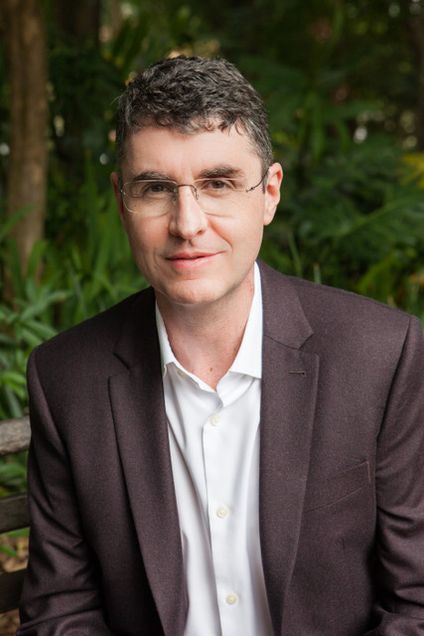 Marcelo Blay is the founder and CEO of Minuto Seguros. He has worked in the insurance market for 30 years. He worked in the Automobile and Health sectors at Porto Seguro, was Vice President (COO) of Itau Seguros, and a member of the Tempo board. In 2010, Blay launched Minuto Seguros, a pioneer brokerage company and leader in Brazil's online insurance sales. Blay holds a degree in Engineering from Escola de Engenharia Maua with an MBA in Finance from FGV and specialization from Columbia University (NY). He was Vice President of the Insurance Companies' Union, Vice President of the Fraud Prevention Commission of the Federation of Insurance Companies, and is currently the Coordinator of the Innovation Committee of the Insurance Brokers Union of São Paulo, along with being a member of the Insurance Regulator (SUSEP) Insurtech and Innovation Commission. Blay is a member of the Deliberative Council of the Hospital Israelita Brasileiro Albert Einstein and has been involved with several Jewish organizations for more than 30 years.

Jerry Davidson (CAS '76) is a former vice president at Fidelity Investments in Boston, where he worked in the Treasurer's Office for the Fidelity Funds.  Jerry has over 30 years of experience in financial services, principally in the mutual funds industry, in areas involving internal controls and internal audit, compliance, systems development and consulting.  He was previously on the board of the Pierce School Extended Day Program, in Brookline, MA where he also served as President; trustee at Temple Israel in Boston where he spent many years leading the Audit Committee; and board member at Brookline Community Foundation in Brookline, MA where he co-chaired the Finance Committee and chaired the Investment Committee.  After graduating from Boston University with a BA in Economics, Jerry obtained a Master's in Urban and Regional Planning from the University of Pittsburgh and also a Master's in Business Administration from the University of Michigan.
Christen Hazel (PAR CAS '22) is the Director of Development at The Vilna, Boston's Center for Jewish Culture, located on Beacon Hill in Boston. With over 20 years of fundraising experience, she has extensive knowledge in managing a robust strategic development plan that fosters a culture of philanthropy and engages all members of the community to propel organizations forward. Most recently, she was the Director of Development at Beacon Academy in Boston, MA. Prior to Beacon, she was the Associate Director of Development at the Solomon Schechter Day School of Greater Boston located in Newton, MA. She holds a B.A. in Art History and an M.A.T. in Art Education from the University of New Hampshire. She lives in Boston with her husband and their recent BU graduate who holds a degree in neuroscience and is now a graduate student at Tufts studying neurobiology.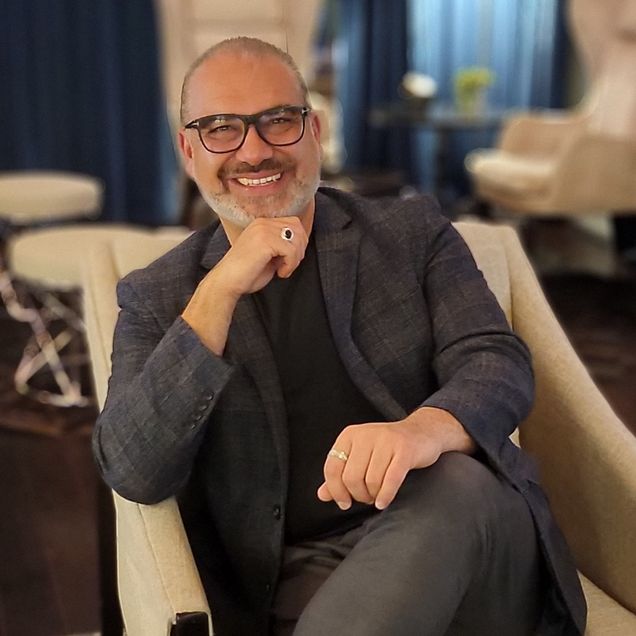 Rodney Rahmani (Par Questrom '26; CGS'24; CGS'24) is a 3rd generation international gemstone merchant and President of Brilliant Stars Jewelry. He is among a small handful who purchase precious gemstones at their respective mining sites and oversees all aspects of the jewelry making process, before they are wholesaled to high-end retailers around the world. Rodney routinely travels to dozens of different countries each year, both in his hunt of gemstones and also to present his designs to different markets. His largest sales market is Asia and with over 20 years of experience, he is particularly familiar with the China luxury market. Rodney is proud to have an Iranian, Jewish background. He descends from a small clan of Jews who have been indigenous to the Middle East, since the time of the Temple in Jerusalem.
Daniel Waldman has been an entrepreneur since graduating from George Washington University in 1977.  He went on to earn his MBA at the University of Pittsburgh.  He is originally from Pittsburgh where he was involved in the retail furniture industry and nursing home industry. Since 1996, Dan has lived in the Boston area with his wife and two daughters.  He operates his own commercial real estate brokerage firm, Waldman & Associates, and is active in many Jewish causes. Dan is a member of Temple Beth David synagogue in Westwood, MA.
Bruce Yudewitz (CAS

'

73)
is the COO of the Jewish Federation of Broward County.  Previously. he was the Director of  Community Planning for the Greater Miami Jewish Federation . Throughout his more than 4 decades of work at Federations, addressing the needs of  Jewish College students has been a significant part of his portfolio. He served 2 different periods on the Board of  Directors of  Boston University Hillel, in the late 1980's and again in in the 2000's.
He and his wife Sharon met at BU Hillel. Their 4 children all work or volunteer in leadership roles in the Jewish community. They have 8 grandchildren.
Ronald Goldman PAR '24 (GA)

Jeremy Lowenstein '04 (NY)

Eric Roiter (MA)

David Weinstein '70, '72 (MA)