Immersive Travel
BU Hillel's mission is to inspire, educate, and empower BU students to lead meaningful and joyous Jewish lives. One pathway we use to fulfill this mission is immersive experiences. An immersive experience is a short or long-term overnight trip with BU students and a BU Hillel staff member(s). We know this is one of the most impactful experiences we can offer students. Whether on a 10-day Birthright trip or a weekend Shabbaton, immersion trips allow students the chance to get to know themselves and their peers in new ways. These trips are the perfect mix of meaning, connection, and lots of smiles.
Here is a list of our immersive offerings:
The Israel Uncovered Mission educates student leaders to build enduring partnerships with a diverse array of student organizations through constructive dialogue about Israel. It has interfaith, geopolitical, and social justice components in order to expose Non-Jewish and Jewish student leaders to Israel through meaningful relationships. It aims to uncover Israel's uniqueness and complexities so that Israel's existence and vitality are integrated and valued on campus. Contact Lior Tibi with any questions (lltibi@bu.edu).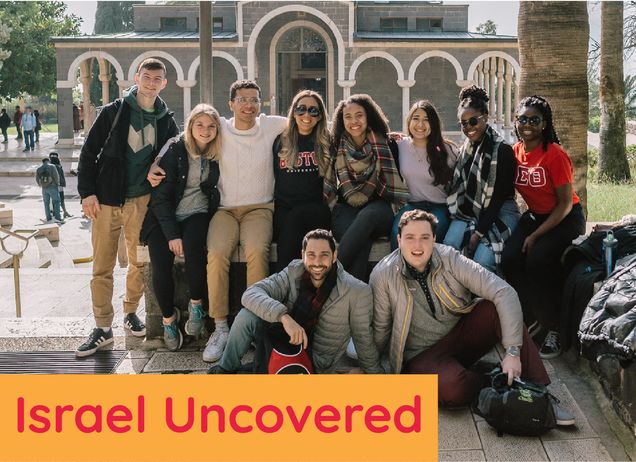 BU Hillel is excited to launch its student-driven Alternative Spring Break program each spring break. This trip is intended to bring to life the ideals of "Tikkun Olam", combined with touring an international country and bonding with Jewish students outside of the United States. We hope that you consider the incredible opportunity to travel, build community with a cohort of 20-30 other BU students, and truly immerse in the world of service, domestically or abroad. Contact Lior Tibi with any questions (lltibi@bu.edu).
Shorter Term Retreats and Overnights
We know immersive short overnights can help students bond, train, connect, and learn together. In addition to the long-term trips mentioned above, BU Hillel has grown its shorter experiences as well. Each year, about 10 retreats are held including a combination of student leadership bonding Shabbatons, cool experiences like Ski Weekend, cohorts connecting like religious life leaders, and more. These are staffed by a Hillel advisor and planned in coordination with student leaders. To learn more contact Springboard Fellow, Micha Aviad, mmaviad@bu.edu.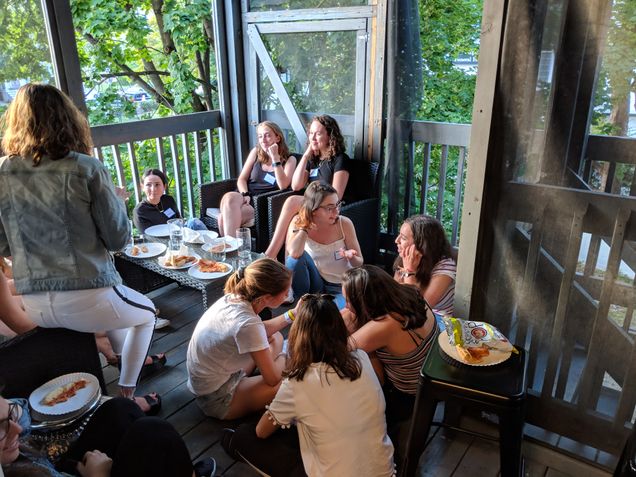 Join your friends and many other Boston University students on the trip of a lifetime!
Why go on Birthright?

Form lasting friendships with fellow BU students

Travel abroad for free with your friends

Access BU Birthright events and opportunities (yes, this means free food)

Be eligible for future trips to Israel, including internships and future work opportunities
Get ready to explore Israel's natural beauty, its epic 3,000-year history, and its many colorful cultural traditions on this 10-day trip for Boston University students! As an active travel experience, you'll be spending less time on the bus and more time on the go — discovering the past, present, and future of Israel with all your senses.
Travel with friends (or soon-to-be-friends) from school, along with a group of Israeli peers who meet us along the way, and immerse yourself in the fascinating sights, sounds, flavors, and feelings you can only get on a Birthright Israel experience.
Onward is an authentic taste of modern-day Israel where you will gain experience and knowledge through an internship opportunity. Onward Israel is designed with the beginning in mind: The beginning of your success story. Start up your future in Israel.  
A majority of our programs are carried out in partnership with Masa Israel Journey. First established in 2012 as a program of the Jewish Agency for Israel, Onward Israel is now an independent U.S. based nonprofit organization. It operates in Israel as Onward Israel Internships and Opportunities. It is a partnership between lead philanthropists and foundations, Jewish communities and organizations from around the world, and continues its collaboration with the Jewish Agency. To learn more, contact Ellie Fromstein (emfrom@bu.edu).