Staff
Reb Jevin Eagle, Executive Director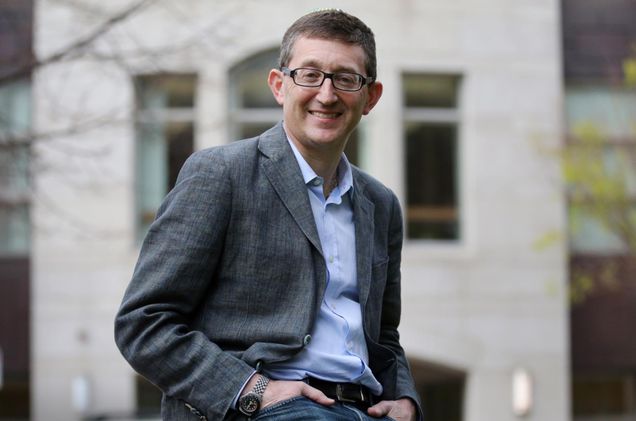 Jevin Eagle, a former business executive and fifth-year Hebrew College Rabbinical School student, is excited to leverage his entrepreneurial talent, spiritual depth and passion for Hillel's mission as the Executive Director of Boston University Hillel.
Prior to attending rabbinical school, Jevin Eagle was the CEO of DAVIDsTEA, a senior executive at STAPLES, Inc. and a partner at McKinsey & Company. He was one of the executives responsible for STAPLES' Easy Brand Strategy and the famous "Easy Button." Eagle says his career change from business to the Rabbinate was the fulfillment of a life-long dream to immerse himself in text study and serve the Jewish people. Illustrative of his commitment to the Jewish community while working in business, Jevin served as board chair of Harvard Hillel and Dartmouth Hillel from 2002 to 2006.
Eagle has an MBA from Harvard Business School, where he served as an executive committee member on the Jewish Students Association, and a bachelor's degree from Dartmouth College, where he majored in religion and government, and served as Hillel student president. Before Harvard Business School, he helped found Jewish Lights Publishing. He serves on the board of directors of Carter's, Inc., the leading branded apparel marketer for babies and young children. Read this Boston Globe coverage of Jevin Eagle's hire at BU Hillel. Email Jevin at jeagle@bu.edu.
Ethan Sobel, Assistant Director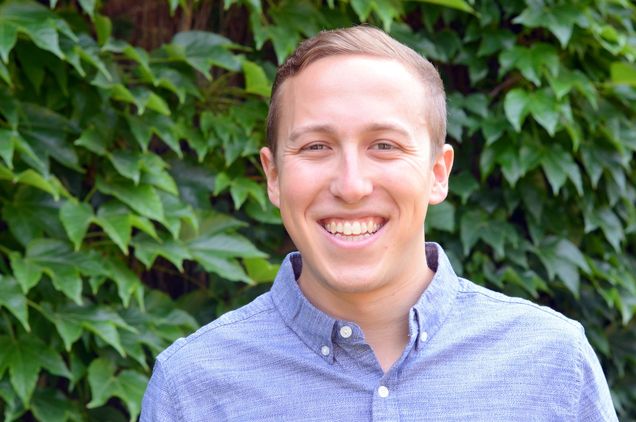 Ethan Sobel first brought his energy for campus life to Boston University Hillel in 2014 as the Director of Student Life, and now serves as the organization's Assistant Director. He completed his M.S. in Public Relations at Boston University and B.B.A. in Finance and Sport Management at UMass Amherst. Ethan has spent time working at MIT, UMass Amherst, two small educational nonprofits, Nehirim and Athlete Ally, and as a contractor for CJP. In 2016, Ethan was awarded the Richard M. Joel Exemplar of Excellence by Hillel International, the highest recognition given to a field professional and named BU Advisor of the Year in 2015. Also, he was among 10 selected nationally for the ACCELERATE Executive Training Program by Hillel International in 2017 . Ethan has served on the Board of Directors for FLAG (Friends of Lesbians and Gays) Flag Football and the Boston University Jewish Cultural Endowment, and is a cellist in the Brookline Symphony Orchestra. Ethan was born in Springfield, MA and resides in Cambridge. Email Ethan at esobel@bu.edu.
Rabbi Elie Lehmann, Campus Rabbi and Senior Jewish Educator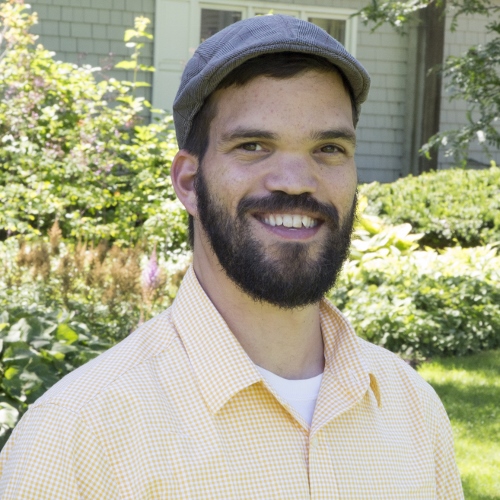 Elie Lehmann loves supporting young adults find innovative and meaningful ways to feel confident in their Jewish identity, knowledge, and practice. He joins the BU Hillel community after completing Rabbinical School at Boston's Hebrew College and serving as Rabbinic Fellow at Tufts University Hillel. Recently, he returned from a year of learning in Israel and summer teaching Judaic Studies in Kenya. Elie is a Wexner Graduate Fellow and completed B.A.s from Columbia University and The Jewish Theological Seminary. When not jamming on drums, Elie can be found experimenting in the kitchen or cycling around new neighborhoods. Email Elie at elie@bu.edu.
Deborah Glickman, Director of Operations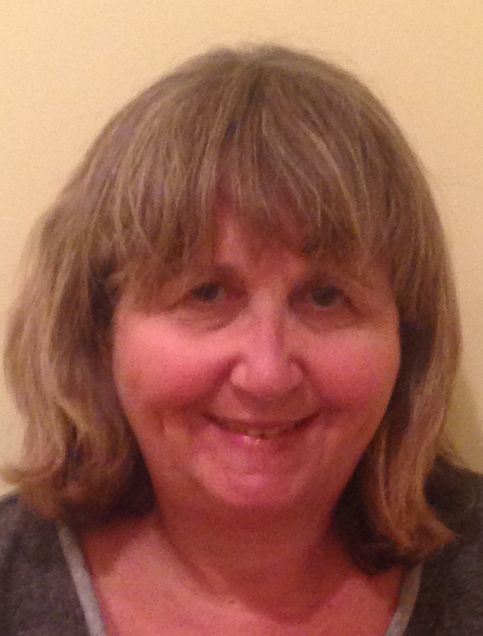 Deborah Glickman comes to BU Hillel after serving as the Chief Finance Officer at the Willow Hill School, a non-profit, independent, Special Education day school. Prior to Willow Hill, Deborah was the Finance and Operations Director at Understanding Our Differences (UOD), a 501c3 that provides disability awareness education programs for the Newton Public Schools, and other local districts. In addition to her non-profit work, Deborah also has extensive experience in finance and operations roles with larger for-profit corporations including Dun & Bradstreet, Nielsen Marketing Research and Putnam Investments. She holds a BA in Economics and Computer Science from Union College and an MBA from the Questrom School of Business at Boston University. Deborah is a lifelong resident of Newton who, along with her husband David, is an active participant in the Boston Jewish community. She is a Camp Pembroke alumni, Prozdor graduate, former USY leader and a lifetime member of Congregation Mishkan Tefila (CMT). Over the years, Deborah has held many CMT leadership roles, including Sisterhood President, Membership Chair, and a member of the Board of Directors. She currently serves as secretary of the Endowment Committee. Email Deborah at debglick@bu.edu.
Matt Bonney-Cohen, Development Manager
Matt Bonney-Cohen has returned home to Boston University, where he is a proud member of the COM Class of 2006. Prior to joining BU Hillel, Matt worked as Senior Program Coordinator for Executive Education at Harvard Kennedy School, where his portfolio focused on programs in national and homeland security as well as state and local government policy. He holds a master's degree in management with a certificate in nonprofit management from Harvard University Extension School and earned his bachelor's degree in film and television from Boston University's College of Communication. Matt is a member of the Washington Square Minyan Va'ad, past chair of israel360 and former OTZMA Fellow. He lives in Brookline with his wife, Elizabeth, and their son Ma'or. Call Matt at 617.358-7430 or email at mattboco@bu.edu.
Ben Hersch, Springboard Fellow
Ben Hersch is a recent graduate of American University with a B.A. in International Studies. While at American, Ben was an Israel Programs and Engagement Intern at Hillel. He has spent time serving the AJC Washington, D.C. Regional Office, Camp Ramah in the Poconos, the Jewish Institute for National Security Affairs, Leadership Action Network, and was a Nachshon Project Fellow.  He was the President of American University Students for Israel in 2015. Ben is eager to bring his passion for Judaism, love for Ultimate Frisbee, and positive vibes to Boston University Hillel! Email Ben at bhersch@bu.edu.
Danielle Neeman, IACT/Birthright Coordinator
A Providence, R.I. native, Danielle Neeman has served as BU Hillel's Birthright Coordinator since August of 2017. Danielle received her B.S. in Psychology and Neuroscience from Syracuse University. While at S.U. she became deeply involved in the Hillel community after participating in the university's Birthright trip. After college, Danielle embarked on a number of journeys, from conservation research in the Costa Rican jungle, to working in the Israeli desert as a research assistant at the Arava Institute for Environmental Studies and the Interuniversity Institute in Eilat. She was also a marketing intern for Livnot U'Lehibanot in the city of Tzfat where she had the pleasure of getting to know many Birthright participants! If shes not dancing along the way, she's taking photos of unsuspecting wildlife. Email Danielle at dneeman@bu.edu.
Arielle Landau, Engagement Coordinator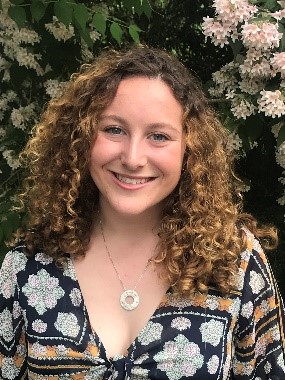 Arielle Landau has served as BU Hillel's Engagement Coordinator since July of 2018. Arielle Landau is a recent graduate of the University of Texas at Austin with a Bachelors degree in Journalism. While at UT, she sat on Texas Hillel's executive board as the marketing chair and was also a member of Texas Hillel's Social Justice Committee where she volunteered at Austin's street newspaper, The Challenger. Arielle has interened with Shout Out UK, the Anti-Defamation League and the University of Hartford's Holocaust exhibit. Arielle hails from West Hartford, CT and can't wait to get to know all of the great students she'll be working with. Email Arielle at alandau@bu.edu.
Orr Grosman, Jewish Agency Israel Fellow
Orr Grosman has served as BU Hillel's Israel Fellow since July 2018. Most recently, Orr has been working in high-tech and start-up companies, such as IBM and Guesty. From being a Chanich in Habonim Dror UK and Taglit Chile, through leading a summer camp in RSY UK and becoming a fellow and now proud alumni of Stand With Us TAU, Orr has always aimed to create meaningful dialogues with young adults. Orr has a double degree in Social Sciences and Humanities from Tel Aviv University. Orr is from Moshav near Jerusalem, and enjoys playing guitar for hours, nurturing his musical taste, and adding new artists to his library of more than fifteen thousand tracks. Email Orr at ogrosman@bu.edu.
Gita Karasov, Rabbinic Intern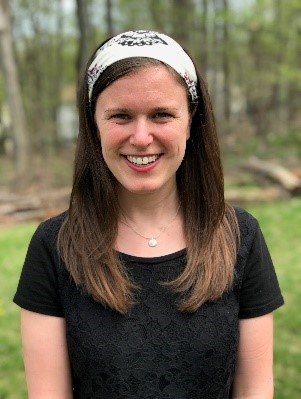 Gita Karasov has served as BU Hillel's Rabbinic Intern since July 2018. Gita is in her fourth year of rabbinical cchool at Hebrew College. Prior to rabbinical school, she was the Director of Engagement at University of Michigan Hillel. She attended University of Maryland where she graduated with a dual degree in Jewish Studies and Sociology. After college, Gita joined Avodah: The Jewish Service Corps in Chicago, followed by founding the first Repair the World Moishe House. During her time in Chicago, Gita was the Director of Student Activities at Rochelle Zell Jewish High School. Gita is from St. Louis Park, MN and excited to be back on campus with BU! Email Gita at gkarasov@bu.edu.
Justin Held, Rabbinic Intern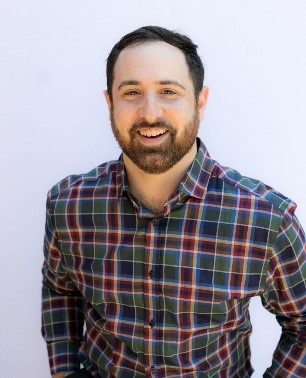 Justin Held has served as BU Hillel's Rabbinic Intern since July 2018. Justin is a third year rabbinical student at Hebrew College where he will receive rabbinic ordination, as well as a Master's in Jewish Education. Before coming to Boston, Justin spent two years as the Engagement Associate at Minnesota Hillel. Justin graduated from the University of Kansas with a degree in Religious Studies. Justin is from Minnesota, is a huge fan of Kansas basketball, Hershey's chocolate and Seinfeld. Email Justin at jpheld@bu.edu.