Staff

Rabbi Jevin Eagle – Executive Director and University Chaplain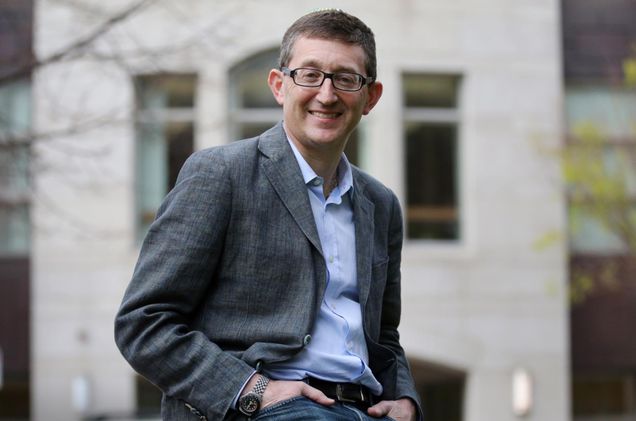 Rabbi Jevin Eagle is excited to leverage his entrepreneurial talent, spiritual depth, and passion for Hillel's mission as the Executive Director of Boston University Hillel and University Chaplain. He also serves on the Faculty of Boston University Questrom School of Business, as Professor of the Practice, Strategy and Innovation and Executive Director of Social Impact Initiatives.
Rabbi Jevin received rabbinic ordination from Hebrew College Rabbinic School in June 2019. Prior to attending rabbinical school, Jevin Eagle was the CEO of DavidsTea, a senior executive at Staples, Inc., and a partner at McKinsey & Company. He was one of the executives responsible for Staples' "Easy Brand" Strategy and the famous "Easy Button." Eagle says his career change from business to the Rabbinate was the fulfillment of a life-long dream to immerse himself in Torah study and serve the Jewish people. Illustrative of his commitment to the Jewish community while working in business, Jevin served as Board Chair of Harvard Hillel and Dartmouth Hillel from 2002 to 2006. Rabbi Jevin has an MBA from Harvard Business School, where he served as an executive committee member on the Jewish Students Association, and a bachelor's degree from Dartmouth College, where he majored in religion and government and served as Hillel student president. Before Harvard Business School, he helped found Jewish Lights Publishing. He serves on the board of directors of Carter's, Inc., the leading branded apparel marketer for babies and young children, and as a trustee of Hebrew College.
Check out Jevin's Baccalaureate speech at Dartmouth College Graduation (at 41:47 in the video), Invocation speech at the 2022 BU Commencement ceremony (at 32:40 in the video), his podcast "How to Fulfill Life's Greatest Desires," his 2023 High Holidays Sermon, his 2022 High Holidays Sermon, his 2021 High Holiday Sermon, his 2019 High Holiday Sermon, his Invocation speech at the 2019 BU Commencement ceremony, and this Boston Globe coverage of Jevin Eagle's hire at BU Hillel. Email Jevin at jeagle@bu.edu.
Ethan Sobel – Managing Director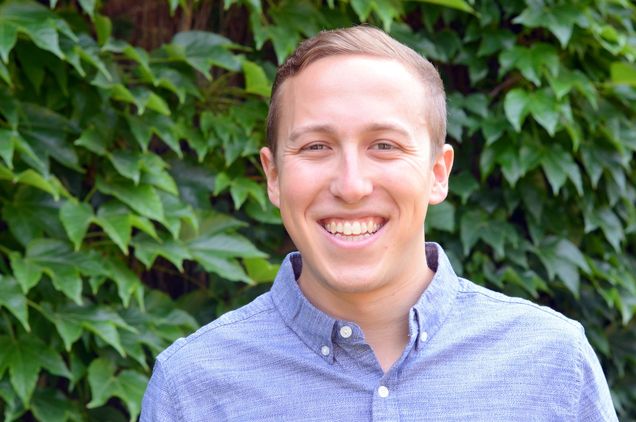 Ethan Sobel first brought his energy for campus life to Boston University Hillel in 2014, and now serves as the organization's Managing Director. He completed his master's degree at Boston University,  bachelor's degree at UMass Amherst Honors College, and certificate in nonprofit executive leadership at Indiana University. Ethan has been recognized nationally for his steadfast leadership and organizational turnaround at BU. These include being awarded the Exemplar of Excellence by Hillel International's CEO, the highest recognition given to a Hillel field professional out of more than 1,000 pros; named BU Advisor of the Year by the Dean of Students; selected as 1-of-10 in the country for the Accelerate Executive Training Program by Hillel International; Most Outstanding Campus by Hillel International; and given the honor of delivering a Hillel "Ted" Talk to 1,000+ colleagues in 2019 at the Hillel Global Assembly. Prior to BU, Ethan worked at MIT, UMass Amherst, two small educational nonprofits, Athlete Ally and Nehirim. Ethan serves/served on the Board of Directors for UMass Hillel, Big Brothers Big Sisters Young Professionals of Eastern Massachusetts, the Boston University Jewish Cultural Endowment, and FLAG (Friends of Lesbians and Gays) Flag Football. Ethan is also an adjunct professor at the Boston University College of Communication (see his BU faculty profile here) and at Lasell University. He has also consulted for the Jim Joseph Foundation and Hillel International, and is a cellist in the Cambridge Symphony Orchestra.
Watch Ethan deliver a Hillel "Ted" Talk to 1,000+ colleagues at the 2019 Hillel Global Assembly in Atlanta, and read Ethan's comments to the Class of 2020 during the Hillel Recognition Ceremony. Ethan is on the LGBTQIA+ Out list at BU, see more here. Email Ethan at esobel@bu.edu.
Deborah Glickman – Senior Director of Finance and Operations
Deborah Glickman comes to BU Hillel after serving as the Chief Finance Officer at the Willow Hill School, a non-profit, independent, Special Education day school. Prior to Willow Hill, Deborah was the Finance and Operations Director at Understanding Our Differences (UOD), a 501c3 that provides disability awareness education programs for the Newton Public Schools, and other local districts. In addition to her non-profit work, Deborah also has extensive experience in finance and operations roles with larger for-profit corporations including Dun & Bradstreet, Nielsen Marketing Research and Putnam Investments. She holds a BA in Economics and Computer Science from Union College and an MBA from the Questrom School of Business at Boston University. Deborah is a lifelong resident of Newton who, along with her husband David, is an active participant in the Boston Jewish community. Email Deborah at debglick@bu.edu.
Rabbi Brandon Bernstein – Campus Rabbi and University Chaplain
Rabbi Brandon Bernstein is excited to join the BU Hillel community to empower individuals to create new meaning out of their tradition. Rabbi Brandon grew up in Palmdale, California, then received a BA in Comparative Literature from the University of California, Berkeley and rabbinical ordination from the Hebrew Union College-Jewish Institute of Religion in New York. He has previously worked at Moishe House and the Northwestern Hillel. Rabbi Brandon loves making Torah fun, accessible, and easily transmittable.  He loves comic books, short story collections, improv, communal singing, and learning with others. He also owns 157 board games, so he's pretty sure he can find one you would enjoy playing after a Shabbat meal! Email Rabbi Brandon at bbernste@bu.edu.
Rabbi Danny Shapiro – Leven Manager of Graduate Student Life and Manager of Gifts and Grants
Rabbi Danny Shapiro is excited to be working with graduate students and donors at BU Hillel. He graduated from Boston University's College of Arts and Science with a degree in Biology. He got involved with BU Hillel as an undergraduate after registering for a Hebrew class and joining BU Hillel for Birthright Israel. In his junior year, He took advantage of BU's partnership with the University of Haifa to study abroad and then attended the Summer Program at the Conservative Yeshiva in Jerusalem. After graduation, Rabbi Danny went back to study in the Conservative Yeshiva and then moved to Los Angeles to study at the Ziegler School of Rabbinic Studies and was ordained in 2016. He then served for five years as the Jewish Chaplain and Hillel Director at the Claremont Colleges in Claremont California. Danny has two dogs, Ellie and Tuck. Email Rabbi Danny at shappyss@bu.edu.
Micha Aviad –
Engagement Fellow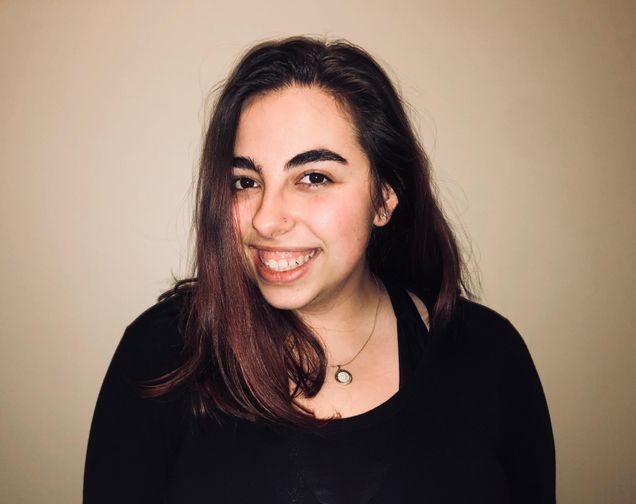 Micha enters her second year during 2023-24 as BU Hillel's Engagement Fellow. Micha is a graduate of the University of Connecticut where she earned a Bachelor's in Graphic Design. Growing up with two Israeli parents, she has always been passionate about creating vibrant Jewish communities wherever she is. At UConn, Micha was extremely active within the Jewish community. Serving on the Hillel executive board as VP of marketing as well as working as an engagement intern for two years. She became the designated "Arts and Crafts" major and throughout all four years did anything and everything crafty for the community. In her free time, you can find Micha binge-watching New Girl for the countless time, in the ceramics studio, or cooking some tasty Israeli food. She is super excited to work with the students at BU Hillel and ensure that Hillel becomes their home away from home as it was for her. Email Micha at mmaviad@bu.edu.
Becca Carin – Springboard Ezra Fellow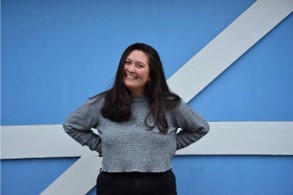 Becca enters her second year in 2023-24 as BU Hillel's Springboard Ezra Fellow. Becca is a graduate of the University of Maryland where she earned a Bachelor's in Jewish Studies and minors in History and Israel Studies. Growing up in a vibrant Jewish community, Becca has always been committed to creating a welcoming Jewish community for all people. She spent a year in Israel where her love of Judaism and Israel grew exponentially. At UMD she was active at Hillel, working the front desk and helping plan a variety of different programs for students. She also worked at her synagogue as a Hebrew school teacher, giving back to the community that has given her so much. Becca is excited to work with all students at BU Hillel to create a Jewish safe space for all. Email Becca at rcarin@bu.edu.
Ellie Fromstein – Birthright/IACT Fellow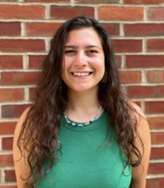 Ellie enters her second year in 2023-24 as BU Hillel's Birthright/IACT Fellow. Ellie grew up right outside of Minneapolis, Minnesota and attended Hopkins High School where she played soccer and rugby. After high school Ellie attended Penn State University where she graduated with a B.A. in psychology and Jewish Studies with minors in Hebrew and History and a certificate in Holocaust and Genocide Studies. She also was a member of the Penn State women's rugby team and was a 4-time USA Rugby All-American. She also was very involved in THON and was the family relations chair for her organization,  as well as a DAR committee member for 3 years. Outside of work Ellie loves to go rollerblading, listen to podcasts, go thrifting, watch reality TV and sports, and learn Yiddish. You can always catch Ellie sprinkling in some Yiddish into her normal, every day conversations. As Israel Engagement Coordinator Ellie is excited to share the beauty of Israel with students and help them connect to their Judaism in fun and creative ways. Email Ellie at emfromst@bu.edu.
Lior Tibi – Jewish Agency Israel Fellow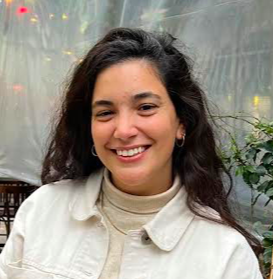 Lior enters her second year in 2023-24 as Jewish Agency Israel Fellow. She is originally from Israel where she is based out of Herzliya. Before graduating Tel Aviv University with a degree in Social Work, Lior spent time as a military squad commander and HR officer of the Israeli army responsible for constructing trainee lesson plans. During her time at university, Lior worked in various rehabilitation programs in areas such as prisons and hospitals, acting as a caregiver and resource for emotional support. Additionally, Lior coordinated sailing  classes and nautical programming, working at the intersection of therapy and water sports. Lior loves spending time on the water and guiding communities. Email Lior at lltibi@bu.edu.
Zach Semko – Springboard Innovation Fellow
Zach Semko enters his first year in 2023-24 as the Springboard Innovation Fellow. Zach grew up in Santa Clarita, California and attended Oregon State University, graduating summa cum laude with a BA in history and a minor in education. Following graduation, Zach became a MASA Israel Teaching Fellow in Netanya, Israel for one year. While living in Israel, Zach taught English to children at Aharon Davidi Elementary School and traveled throughout Europe and the Middle East. Zach's experience as a MASA fellow motivated him to learn more about Judaism and share his traditions with friends and family. As a Springboard Fellow at Boston University, Zach is excited to create innovative programs to help students meet new people, connect with a diverse range of ideas, and collaboratively build a positive Hillel experience. In his free time, Zach enjoys watching sports, hiking, cooking, reading, and traveling. Importantly, Zach will never pass up the opportunity to experience live music — whether from a street performer or in an arena. Email Zach at zsemko@bu.edu.
Emily Anfang –  Jewish Life Fellow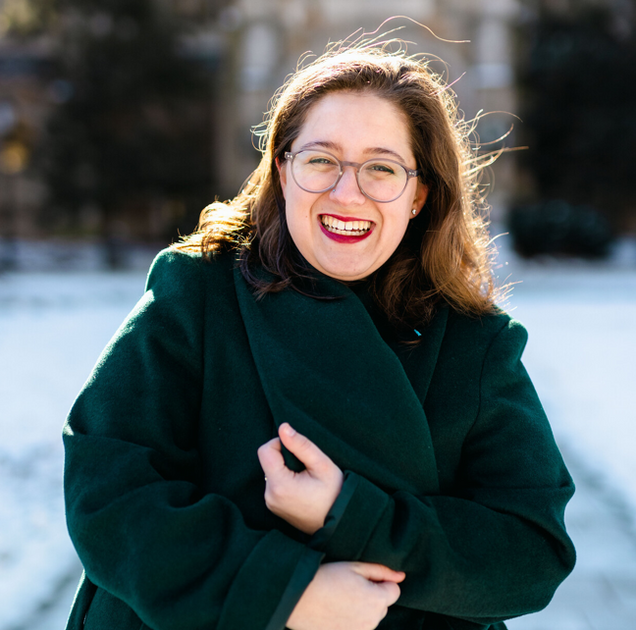 Emily Anfang (she/her) enters her first year in 2023-24 as the Jewish Life Fellow. Emily is from Longmeadow, Massachusetts and is a recent graduate from the University of Michigan, where she earned a degree in Judaic Studies and Art & Design. Before college, she studied in Israel on the Nativ gap year program, and following graduation, she returned to Jerusalem to teach English at the Yad B'Yad Bilingual School through the Masa Israel Teaching Fellowship. She loves text study, learning new tunes for Lecha Dodi, and making Judaica art! When she's not at Hillel, you can find Emily crocheting, learning a new language, or obsessing over Star Wars. Email Emily at eanfang@bu.edu.
Samson Goldberg – Operations Fellow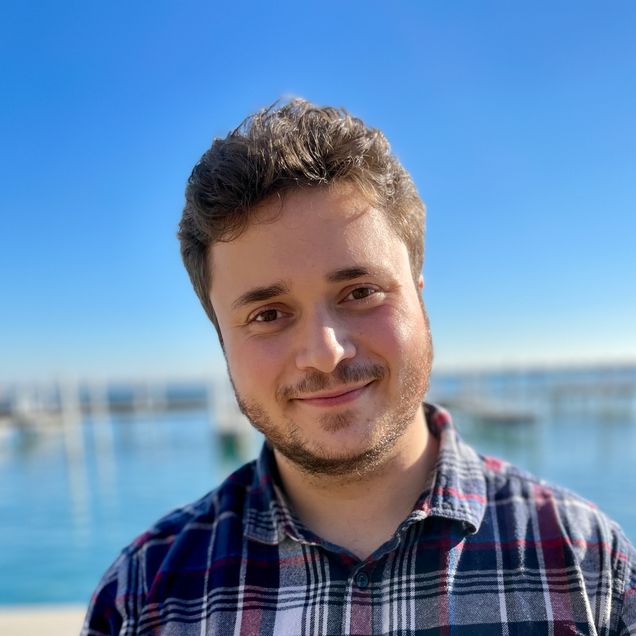 Samson Goldberg enters his first year in 2023-24 as the Operations Fellow. Before BU Hillel, Samson was a Beit Midrash Fellow at the Hadar Institute and, over the summer, a Community Educator at Genesis at Brandeis University. Samson has a degree in Philosophy, Politics, and Law, with minors in History and Religious Studies, from Binghamton University. While at college, he served as the Student Director of Education for Hillel at Binghamton, he was a panelist representing his own religion on his campus's Interfaith Radio Panel, and worked in the Philosophy Department as a Critical Thinking Consultant. Before college, Samson spent time learning at Yeshivat Ma'ale Gilboa. 
Email Samson at slgoldbe@bu.edu.
Rabbi Yitzi Ehrenberg – Chomski Family Orthodox Educator
Rabbi Yitzchak Ehrenberg is a mechanical engineer by degree, father of three, and aspiring alliterative Terza Rema poet. When not reading Paradise Lost, he enjoys watching Star Wars and designing or building phased array antennas. He is a graduate of Yeshiva College, the Massachusetts Institute of Technology, and Yeshiva University's Rabbi Isaac Elchanan Theological Seminary, and looks forward to meeting and learning Torah with everyone at BU Hillel! Email Rabbi Yitzi at imehrenb@bu.edu.
Reb Sarah Pollack – Rabbinic Intern
Sarah is excited to enter her first year at BU Hillel in 2023-24. Sarah currently a Rabbinical School student at Hebrew College. Although she grew up in Florida, she now lives in Cambridge with her wife, Elana, and their son, Avri. She immersed herself in Jewish life at The University of Florida while pursuing a BA in Forensic Anthropology. After spending a summer in Uganda as part of a volunteer program with AJWS and a semester abroad at the University of Haifa, Sarah was eager to continue her exploration of Judaism and Jewish Peoplehood. She moved to Jerusalem, where she spent two years learning at the Pardes Institute of Jewish Studies, first as the Social Justice Fellow, and then on the Judaism and Conflict Resolution track. Sarah most recently worked full-time for Honeymoon Israel as the Director of Community Engagement, empowering young Jewish families to explore their relationships to Jewish community and identity. She's excited to spend the year at BU Hillel this year learning and growing together – go terriers! Email Sarah at scpollac@bu.edu.
Molly Bookoff – Shared Marketing Manager
Molly Bookoff (she/her) enters her first year as the Shared Marketing Manager at BU Hillel. She attended Tulane University where she studied Sociology with minors in Psychology and Jewish Studies. On campus, she was active in the Jewish community, serving as a member of Hillel's Tulane Jewish Leaders and the Chabad Student Board. For the last few years, Molly has been working as the Director of Media and Design for a healthy snack food company, and she is looking forward to diving into a new industry and giving back to the Jewish community. Outside of work, Molly enjoys playing tennis, reading romance novels, and exploring new food spots in the Washington, D.C. area where she currently lives. Email Molly at mbookoff@hillel.org.