Board of Directors
Zoe Baruch is the current Student Board President of Boston University Hillel. She is from Rochester, NY and has loved being a part of the Boston University Hillel Student Board for the past three years. Zoe is an incoming senior studying for a bachelors degree in Environmental Analysis and Policy and an masters degree in Energy and the Environment.
Sydney Berman is a junior at Boston University's Questrom School of Business. She is studying International Management and French. Sydney is currently the student President of BU Hillel, and is part of the Coffee Crew. She has been involved with Hillel since her freshman year, having served five leadership positions since then. In her free time, Sydney is a member of the BU Ski Racing Team, and enjoys making music (singing, guitar, and piano).
Mark Blotner is the owner of Kinross Real Estate, a Boston-based real estate investment and development company (www.kinrossrealestate.com). Mark has developed and acquired over $100 million worth of property in the greater Boston area. Additionally, Mark has been a successful seed investor to such companies as Syratech Corporation (founded by Leonard Florence), TripAdvisor and HWS Baseball IV LLC. Mark graduated from Tufts University in 1987 and earned an MBA from Boston University in 1990. Mark actively donates his time and resources to numerous charities and organizations, which include Congregation Mishkan Tefila, Brookline MA (former board member); The JCC of Greater Boston (former board member); The Oak Square YMCA (current board member); Tufts Hillel; The Rashi School; Gann Academy and Dana Farber. Mark's wife, Cindy, is a lawyer and graduated from BU in 1990. Their children have gone to Tufts University,
Brandeis University, BB&N, Gann Academy and The Rashi School.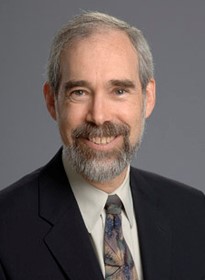 Solomon Eisenberg, ScD is Professor and Chair of Biomedical Engineering at Boston University. He also serves as Associate Dean for Undergraduate Programs in the College of Engineering, a position he has held since 1998. He earned his SB, SM and ScD degrees in Electrical Engineering from the Massachusetts Institute of Technology. He came to Boston University as an Assistant Professor of Biomedical Engineering in 1983, and was jointly appointed in Electrical and Computer Engineering in 1985. He was a Visiting Associate Professor in the Harvard-MIT Division of Health Science and Technology in 1997. He was the recipient of an NSF Presidential Young Investigator Award 1987-1993, and a 1990 Metcalf Award for Excellence in Teaching, one of Boston University's highest teaching awards. His research is directed towards understanding the functional role played by electrically mediated interactions in connective tissues and membranes, and computational modeling of electric field distributions produced during electrical defibrillation and transcranial magnetic stimulation.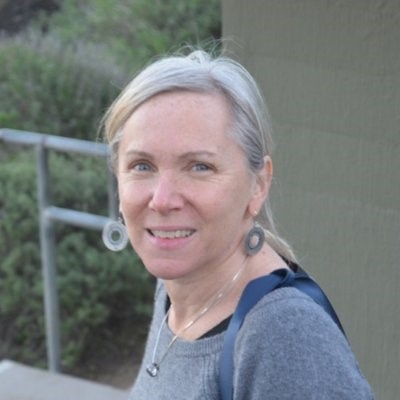 Abby Elmore CAS'86, is an educator and mom living in Brookline, Massachusetts. She currently works at Facing History and Ourselves, Inc. as the Special Assistant to the President Emerita and Senior Scholar and previously worked in higher education at Boston University and Harvard University and has a passion for developing relationships with students to help them reach their best potential.  In between Abby also helped to develop a number of non-profit organizations.  During her undergraduate years at Boston University (class of 1986) she spent a significant amount of time at Hillel where she ate meals, participated in weekly Shabbat services and just lived.  After BU, Abby completed a master's degree in education at Indiana University/Bloomington.  She loves to read and travel.  Her husband works at BU so their lives are very much integrated to the BU community.  They have two high school aged children.
Bob Frisch is Managing Partner of The Strategic Offsites Group, a Boston-based boutique consulting firm specializing in the design and facilitation of strategy discussions for Senior Management Teams and Boards. He is the author of the best-selling books "Who's In the Room" (Wiley) and "Simple Sabotage" (HarperOne). Bob serves on the Audit Committee of Maimonides School, the Finance Committee of Young Israel of Brookline, and the New England Regional Board of Israel Bonds. Both of Bob's parents attended BU, and his son Adam is working towards a Master's degree in Archeology.
Yoni Gontownik is a founding member of GIC's infrastructure investment team in New York.  Prior to joining GIC, Yoni was with Partners Group's infrastructure team and began his career at LS Power.  GIC is the sovereign wealth fund of Singapore and manages well over $100bn of assets. Yoni looks after a number of portfolio companies on behalf of GIC, including the electric utilities in Pittsburgh and Dallas.  He graduated magna cum laude from Boston University's College of Arts and Sciences in 2009 and served as BU Hillel's student VP of Outreach.  Yoni lives in Manhattan with his wife and daughter.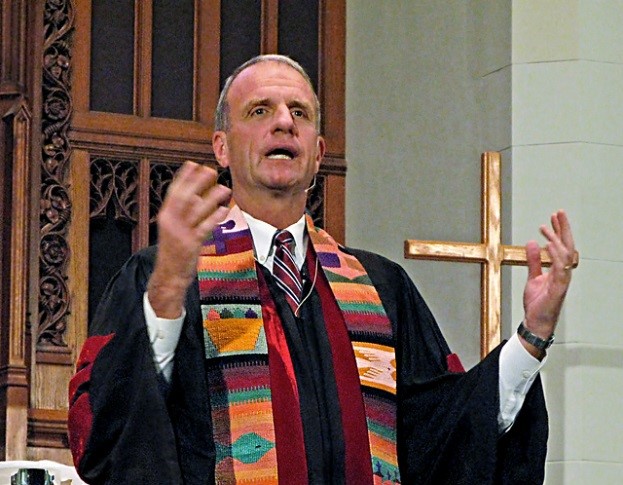 Reverend Robert Hill PAR SED'07,  religious leadership at Boston University, across all of the 17 schools and colleges and the larger community, is rooted and grounded in the historic pulpit of Marsh Chapel, whose Sunday service is broadcast on NPR each Sunday morning at 11am (WBUR 90.9FM), with a listenership of 75,000, and another 25,000 listening by podcast.  As Dean of the Chapel, he preaches most Sundays, leads the Marsh staff (40 full and part time persons in the areas of ministry, music and hospitality), gives oversight to all University religious life (7 University Chaplains, 26 religious life groups, and several campus ministers), provides prayers for various all University events (Commencement, Matriculation, other), meets with the Deans' Council and University Leadership Group, and guides pastoral care for the community, through the chaplains' offices.  In recent years some BUSTH students have chosen to do their field work at Marsh (so, 5 in 2007, 3 in 2008, 7 in 2009, 1 in 2010, and similar number since then).  Marsh Chapel hosts 16 weekly worship services, one of which is the BUSTH led Wednesday 11:15am service.  About 2,500 people a week, during the school year, are present for worship, study or service in the chapel building.  His wife Jan is a musician and teacher, whose children's choir sings regularly in Boston, most notably once a year in early May on the steps of Trinity Church, Copley Square. Bob and Jan are joggers, and spend summers on a lake in upstate New York.  They have three grown children and six grandchildren.
Danny Hochberg, Questrom 17 is a Credit Analyst at The PrivateBank in Chicago. During his time at BU, Danny has devoted his time, energy and soul to making sure Boston University Hillel is strong and vibrant. He has served multiple terms as the President of Boston University Students for Israel, taking the group to new heights and unfound territories. While President of BUSI, this individual has provided the BU campus with diverse cultural and political offerings. He has mentored well over 20 BUSI board members, including current President Sam Sharon. Without a doubt, one of this guy's most impressive accomplishments has been navigating the unchartered waters of fighting anti-Israel activism in the BU student government. Along with his role in BUSI, this award winner has served as a Hillel senator, active member of the Orthodox Minyan Group, and Boston University Hillel Steering Committee and Board Member. Danny was the Chair of BUSI (Boston University Students for Israel) and made a huge impact on the campus and the Hillel community. He was on the Boston University Senate. Danny was an invaluable leader at Boston University and Hillel.
David Hoffman led the Global Energy practice for Oliver Wyman, where he specialized in the areas of strategic planning, customer / market segmentation and organization transformation. After a 30-year rewarding career consulting with clients worldwide, David retired and is now pursuing his diverse passions including studying diplomacy and contributing his time and expertise to fostering the perpetuation and growth of the Jewish community. David grew up attending Jewish Day School. Later he consulted with Boston area Day Schools to help develop their strategic plans focusing on growth. David received his BS and MBA from Boston University where he was an active member of the BU Hillel. David and his wife of 30 years enjoy traveling and spending time with their two grown children and daughter-in-law who live and work in New York City.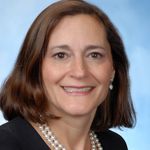 Debbie Kurzweil has dedicated herself to Jewish causes and education.  She is the Immediate Past President of the Davis Academy, a current Board Member of The Weber School and a Trustee of the Jewish Women's Fund of Atlanta.  She has also been a Board Member of the Amit Program and the Jewish Federation of Greater Atlanta.  A Wexner Heritage Graduate, she also received the Woman of Achievement Award from the Jewish Federation of Greater Atlanta.  She is a graduate of the University of Texas Honors Program and Duke Law School.  She lives in Atlanta Georgia with her husband, David.  They have two children, a Junior at the Questrom School of Business at Boston University and a Freshman in the Honors College at the College of Charleston.
Jeff Parker is a former co-chair of the Board of Directors of Boston University Hillel. He earned his Bachelor of Business Administration from Boston University's Questrom School of Business in 1977 and his law degree from Yeshiva University's Cardozo School of Law in 1981. He was a practicing attorney for five years and has since pursed careers in real estate and other ventures. He lives in Englewood, New Jersey, and his son, Jeremy (COM '07) serves on Hillel's Growth & Innovation Council.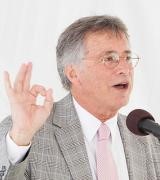 Sidney Pertnoy is Hillel International's Chair of the Board of Directors. He instituted change at the University of Miami Hillel, working in partnership with the SIC, the Greater Miami Jewish Federation and the University of Miami Administration. A long time civic and Jewish leader, Sidney currently serves as Vice President for the Greater Miami Jewish Federation. He is a Trustee on the Board of the Mount Sinai Medical Center in Miami and past Chair of the hospital's Audit Committee. Sidney served as past president of Friends of the March of the Living and as a past Chairman of the Board of the Center for the Advancement of Jewish Education and President of Bet Shira Congregation.  A graduate of Sarah Lawrence College and the California Western School of Law, Sidney is a former Assistant Attorney General for the State of Florida and was most recently in private practice, specializing in commercial litigation and Family Law and Real Estate. He currently manages his family's real estate holdings. Sidney and his wife, Nadine, have three children; Jenny (Brett), Michael (Fanny) and Jeffrey (Kimme) and three grandchildren, Syvie, Blake and Cory.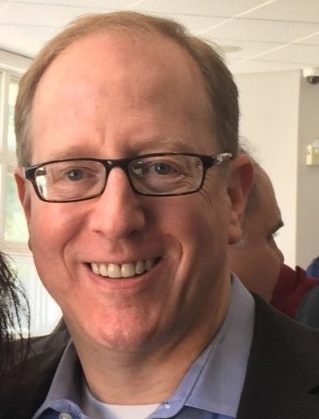 Dan Pliskin is a consultant specializing in corporate governance and executive compensation with Aon and its affiliates Radford, McLagan and Hewitt.  He provides advice on a wide range of matters for clients ranging from Fortune 100 companies to emerging growth companies and private and family-owned organizations. His previous work experience includes service with two AmLaw 100 law firms, a publicly-traded technology company, a publicly-traded REIT and an investment management firm.  Mr. Pliskin's Jewish community involvement has focused predominantly on Jewish youth and Jewish identity-building through his service as board chair, development or other committee chair or board member of several Jewish camps, including URJ Camps Harlam and GUCI, Camp Ramah in the Poconos, Ramah Day Camp (Philadelphia) and JCC Baltimore Day Camp.  In these roles, he has sought to enable campers to experience Judaism as joyful and meaningful, and to empower college-age staff (a key audience) to be excellent Jewish role models. His involvement is guided by the missions of these camps to engage their entire communities in immersive, experiential Jewish living and learning. Mr. Pliskin completed the Young Leadership program of The Associated in Baltimore and served on the Board of Directors of the Baltimore JCC.  He holds a bachelor's degree in Economics from Tufts University and a law degree from the University of Pennsylvania Law School.  He lives in Philadelphia, is a distance runner and has two daughters, one of whom is SED '21.
Douglas Sears serves as Vice President and Chief of Staff to the President at Boston University. The Vice President and Chief of Staff supervises the staff and operations of the Office of the President, oversees preparations for presidential events, and represents the President at meetings, as needed. The Vice President and Chief of Staff to the President also leads projects and initiatives at the direction of the President. Douglas Sears also serves as Vice President, Director of Military Education (ROTC) and is a professor in the School of Education.
Jim Shane is very actively involved at Brandeis, he has been named a fellow to the University. Jim's work at Brandeis Hillel led him to the Hillel International Board where, for 15 years, he has served as Director, Member of the Executive Committee, Past Treasurer, and Co-Chair of the Global Task Force. Jim's major passion is Global Hillel. He sits on two International advisory committees to the Jewish Agency for Israel, Partnership2Gether and Schilichim. He is also serves on the Boards of Hillel at Brandeis, Northeastern University and Boston University. He participates on the Board of Hillel's of Israel. Jim has been involved with Martha's Vineyard Community Services and he served for five years as Chair of the Possible Dreams Auction to raise over $3.2 million for needed social services on the Island. Jim is on the Board of A Better City, a non-profit organization dedicated to improving all aspects of life in Boston. Jim grew up in Newton, MA and attended Colby College in Waterville, ME with a degree in Business Administration. He has been a serial entrepreneur and recently concentrated on real estate-related activities. Jim is working hard to become fluent in modern spoken Hebrew.
Brian Sisitzky is the President of LH Sisitzky Sales, Inc., located in Woburn, MA, an international broker representing major global candy and snack manufacturers. Brian has served on advisory boards for Hershey, Godiva Chocolatier, Lindt & Sprungli, General Mills, Borden Inc., and CVS/Health. In addition, he has served on the Board of Directors of the National Candy Brokers' Association and on the Board of Incorporators of the James L. McKeown Boys and Girls Club of Woburn. Brian is currently a member of the Cumming Foundation's 100K for 100 Grant Selection Committee. Brian attended Boston University and lives in Winchester, MA with his wife, Laura, and his children, Alexa and Andrew.
Jennifer Steber recently moved back to Boston after living in Montreal for 16 years.  Graduate of Brandeis University where she earned a BA degree in Art History.  Worked at the Rose Art Museum at Brandeis, then the Jewish Museum in San Francisco.  While living in Birmingham Alabama she worked for the International Arts Festival then moved to Montreal.   Jennifer started as a volunteer at the Museum of Fine Arts and most recently was very active with Temple Emanu El Bath Sholom as Co-Chair of the Education Committee and a Member of the Board.  Jennifer and her husband, Martin live with their son Paul, 17 in the Back Bay, while their other two daughters attend school at Taft in Connecticut and St. Andrews in Scotland.  Jennifer and her family love to travel, ski and enjoy the arts and culture.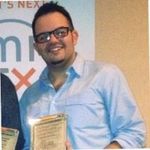 Assaf Swissa (MET '05) is an author, producer, entrepreneur and digital native. He is the founder of the marketing firm Superdigital, LLC, where he turned New England Patriots star wide receiver, Julian Edelman into a social media phenomenon. Swissa has also been integral in connecting Edelman with his Jewish heritage, helping to arrange Edelman's first trip to Israel in 2015 and co-authoring Edelman's children's book, Flying High, which will be distributed via the PJ Library initiative in the Fall of 2017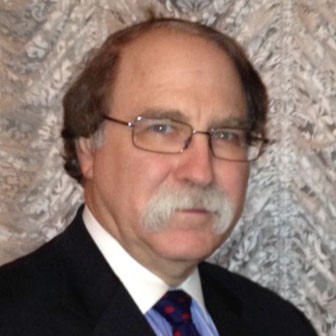 Jeffrey Woolf PAR '18, LAW '74, spent many years in private practice handling civil litigation. He also served as a Special Assistant Attorney General from 1995-2000, where he represented the Commonwealth in the tobacco Medicaid reimbursement litigation. He left private practice in 2006, serving first as an assistant bar counsel for the Office of the Bar Counsel and more recently, as an assistant general counsel for the Board of Bar Overseers. Since 2012, he has been an adjunct professor at the law school. He has also previously taught at New England School of Law and at Northeastern University. Mr. Woolf brings to the Dean's Advisory Board his experience in strategic planning for non-profit organizations. Since 2006, he has been on the board of Temple Beth Shalom in Melrose, where he currently serves as vice president of finance and the chair of the investment committee. Since 2008, he has been on the planned giving committee of St. John's Preparatory School in Danvers. Since 2012, he has been on the executive board of the Boston chapter of the Jewish National Fund. In 1990, he was one of the charter members of the Boston Inn of Court, which was started at the law school by Professor Julius Levine and a group of B.U. law students. Mr. Woolf wrote the Inn's articles of organization and by-laws. He has served on Inn's executive committee since 2000 and has been the Inn's co-president as well as the chair of various committees. Mr. Woolf received his B.A. from Yale University and his M.A. in English from Boston University, where he taught for several years before attending law school.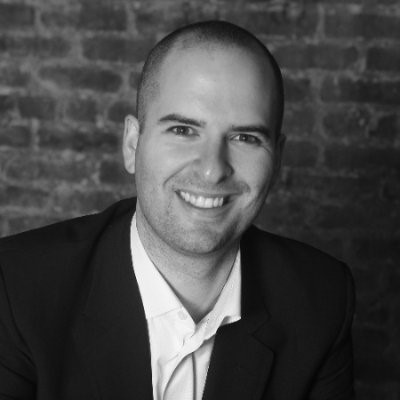 Ben Zises  joined TriArch Real Estate Group in December 2016 as Chief Operating Officer (he previously worked at the company from 2010-2012). Ben is responsible for streamlining, overseeing and growing all corporate activities as well as the day-to-day operations of the company,including its property management, brokerage and construction servicesdivision. Ben brings with him a wide range of industry experience including deal sourcing, underwriting, due diligence, technology, fundraising, acquisitions, investor relations, asset/property management, construction and leasing. Ben is also a NY State Licensed Real Estate Broker.Ben has acted as a General Partner in numerous deals including multifamily/mixed-use properties located in Manhattan neighborhoods such as Washington Heights, the East Village, SoHo and Greenwich Village. Prior to rejoining TriArch,Ben spent threeyears as Partner and COO of [L]earned Media, anNYC-basedcontent marketing and design agency working with his twin brother Sam. Before thatBen founded RetailMLS.com, the first multiple listing service for retail space which had raised over $2 million and achieved widespread industry acclaim and recognition. Ben graduated from Boston University's School of Hospitality Administration and holds a Certificate in Real Estate Finance & Investment from New York University. He is a 2X Outward Bound Alum and in 2007 ran the New York City Marathon. He was a founding board member of the Manhattan Roller Hockey League (MRHL) and actively advises several promising early stage companies including Quip, DeskHub and SocialRank.
Wayne Zuckerman CAS '79, Questrom '17, is one of the founders of Sterling Properties where he handles day to day of construction, and rental management of properties in the Tri State region. Wayne has been a long term leader on the BU Hillel Board. Wayne has four children, a recent graduate of Questrom, a rising senior in the School of Public Relation and 2 children at home. He lives in Livingston, NJ with his wife Deborah.