Would you like to win free books for the 2018-19 academic year? Creating a 20 second video is all it takes!
Incoming students: As you start preparing for life in college, we have one question for you:
Would you like to win free books for the 2018-19 academic year?
Boston University's Judicial Affairs wants your 15-20 second videos to include in our 2018 Summer Orientation presentation. If you've ever seen one of those "Expectation vs. Reality" memes, well, that's the idea.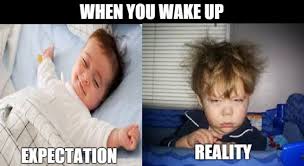 Touching on a variety of safety and conduct themes, we'll use your video shorts (the "expectations") to set up our response and discussion (the "reality").
We want you to be innovative, genuine, and honest. Share your expectations and what you've heard about college life – true stories, anecdotal, seemingly plausible, or outright imagined. We're giving you the opportunity to go in any direction; from a silly question you'd rather Google than ask, to a soul-baring take on a personally meaningful subject, from a solo vlog to a cast of hundreds.
What's Judicial Affairs?
We're the disciplinary arm of the University. Think of us this way: when you run afoul of the rules in high school you typically meet with your headmaster or principal, at Boston University you meet with Judicial Affairs.
So how do I win free books for the year, you ask?
Easy! Create the best video, as voted on by Orientation Student Advisors. We'll announce the winner and pick up your tab at the University bookstore. It's that simple.
Here's how to enter:
Pick a topic for your video: Alcohol, Marijuana, Giving Consent, Harassment (verbal, physical, online), Weapons, Relationship/Dating Violence, Bicycle and Pedestrian Safety, and Hate Crimes.
Create a 15-20 second video with a question on that topic. Or, create one for each. The more entries you submit, the better your chance to win free books!
Submit your videos to judws@bu.edu and include in the Subject line, "Free Textbook Contest."
Here are some ideas to get the creative juices flowing:
Alcohol: Will college parties be like high school parties 100X? Are you concerned about peer pressure? Do you anticipate that there will be underage drinking in the residence halls? Do you worry about getting caught? What about getting home after you've had too much mystery/spiked punch or impaired decision making? Are you worried or well-practiced?
Marijuana: The smell. The paraphernalia. The ritual. The dealer. The buyer. Attempting to cover your tracks with window fans, towels, and Febreze. Recreational vs. medicinal. The change in marijuana laws in Massachusetts. Is it commonplace and accepted now? Will you partake? Why or why not?
Giving Consent: How do you know when you've received consent? What determines whether someone can or can't give consent? How do you expect a consent scenario will play out in a college environment?
Harassment (verbal, physical, online): Catfishing, blackmail, sexting, spoofing, revenge porn, cyber bullying/stalking, and insensitive speech. What, in your opinion, constitutes harassment?
Weapons: There are weapons as we all define them, and then there's a lot of gray area. Can you bring a pocket knife to BU? How about brass-knuckles? Mace? Pepper spray? AirSoft guns? Replica weapons as wall décor? How do you think the University responds to weapons violations? In the wake of countless tragic school violence, what are your thoughts and concerns?
Relationship/Dating Violence: Do you know what it is when you see it or experience it? Would you recognize it if you perpetuated it? What forms can it take? What would you do?
Bicycle and Pedestrian Safety: How will you navigate congested city streets and the late night walks home? Do you worry about bike theft and personal safety? Crosswalks – strength in numbers or wait for the light? Helmets: life-saving or lame?
Hate Crimes: By definition, a Hate Crime is "a criminal offense that manifests evidence that the victim was intentionally selected because of the perpetrator's bias against the victim." What are your questions or concerns?
Submit one video or a few on each topic to better your odds. What excites you? What troubles you or keeps you up at night? Whether your video is spot-on with university reality or comically off-the-mark, we can make it work. Ask a question. Start a conversation. Craft a poignant, dramatic statement piece – videos that make us laugh, cry, empathize, and, most importantly, make us all think.
And now some fine print for consideration:
We do want these videos to be creative. However, a mild disclaimer: there are some things we don't want to see, namely, anything insensitive, vulgar, or incriminating. And here's a Hollywood secret: apple juice is nearly always confused for beer on the silver screen, and stunts are best left to professionals.
Please creatively address consent, harassment, and relationships in your video, without demonstration.
Congrats again BU Class of 2022! Now churn out some videos and let's get to know each other.
Judicial Affairs
Boston University
19 Deerfield Street, 3rd Fl.
Boston, MA 02215
Have questions? Contact judws@bu.edu.