A Checklist for a Few Hours on Comm Ave
You brought great energy to the campus and the celebratory confetti is still falling.  It wasn't the same without you.  Nice work! You also brought your joy and an inspiring spirit to Commonwealth Avenue. We showed you off, now it's time to show you around, and introduce you to the place – challenging academics; the cool urban campus; an historic City; caring faculty and staff; committed student groups; meaningful service opportunities; exciting activities; and, the spots, around the way, you'll call home.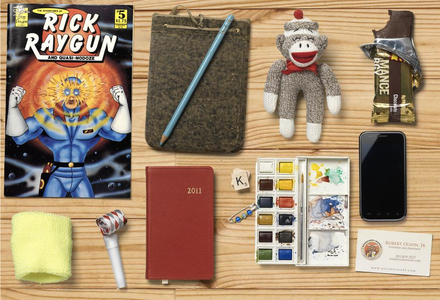 You're a Terrier now and we're celebrating your return.  Explore this place.  Here's a Checklist to work through – I put together a variation. Here's my take on a walk around the blocks and the City:
September 2
Prep Up – The Night Before
Get a few things together:
find a copy of Maya Angelou's On the Pulse of the Morning;
put together a mixtape (list) that you'll be able to share tomorrow;
place an order, online, for a Rhetty-to-Go meal;
ask someone to have lunch with you tomorrow (and have them also sign up for a Rhetty-to-Go meal);
something neat that you've written or created and don't mind sharing with others – your choice;
invite some folks out for dinner tomorrow;
BU gear or something scarlet and/or white (alright, you're allowed to wear red as a substitute) and, of course, your Terrier ID card.
September 3
Up and at 'Em Early
Good morning! Time to start a great day and an inspired, delightful year.
Whatever you do today, be sure to sport your freshest BU gear or something stylishly scarlet and white (red and white will do, too).  Snap a pic of you and your pals stylin' and profilin' your BU spirit look and send it to me at dos@bu.edu.  (I like surprises and to give prizes — rumor is first photo after midnight and best photo of the day wins stuff we all wish we could have.)
Wake your roommate (or several folks on the floor or in the house) for some early morning Tai Chi on the BU Beach. Grab your copy of Maya Angelou's On the Pulse of the Morning.  While you're there, watch the sunshine hit the Charles and the Beach.
Go to the place on the BU Beach where the River, Rock, and a tree meet and take turns (with the other folks on the Beach) reading lines from On the Pulse of the Morning.
Bike, run, walk, skip, stroll, strut, vogue — just get moving — a loop around campus. Start from Marsh; go east; don't forget South; check out West; and, head back home.
Grab a cup of joe (or some other favorite beverage) and a bit to eat with your roommate (or roommates) and go over your itinerary for the day.
Mid-Morning
Kick it with me (in my office) during a mid-morning cup of coffee and conversation. Exchange mixtape lists.  Meet my staff and ask us to give you a dose of inspiration for the new year. (I want you to keep in touch – find out how to get on and stay on this Dean's list.)
Learn to Enjoy Lunch – It's Not Just for Eating
Pick up your Rhetty-to-Go bag; get together with your lunch buddy; find a spot outside; eat lunch; chat; laugh; amaze each other; connect; enjoy; repeat (over and over during the academic year).
Adventurous?
Get over to the Museum of Fine Arts (the MFA). Show them your Terrier ID card and they'll let you in, free.  Check out the Art of the Americas Wing.  If you're feeling adventurous, head over to the Institute for Contemporary Art (the ICA) — they'll also let you in for free if you show your Terrier card. While you're in the ICA, contemplate the problem of time.
Afternoon Treats
Not a bad idea to make sure you're all set with books for your classes. Head over to Barnes & Noble at BU (in Kenmore Square) and explore the building.  Yes, they do have textbooks in the place.
Treat yourself to a sugary-sweet, cold and yummy coffee drink.  Find a nice spot to enjoy it and envision your successful first semester at BU — challenging coursework, great conversations, exciting new places, trying new stuff, lots of people to meet, lots about you to share, learning about the world . . .
Dinner Time
Connect with your dinner buddy and eat in a campus dining room in a building other than where you live (or where you expect to eat most of your meals).  Try a vegan option or two.  Share your work of art or creation with each other.  Lounge and savor the conversation.
Final To Dos
Great day?  I sure hope so.  Snap a picture that gives a sense of how your day unfolded and send it to me at dos@bu.edu.  (By now you should know that I like surprises and to give prizes — word is first photo after 10 pm and best photo of the day wins stuff we all wish we could have.)
Look around and catch the vibe — better yet, figure out how you can make it.  Listen to music. Read as much as you could. Get around campus to see us at our best.
Explanations of the spirit of this place are complicated. This place is about the power of now. There is no script.  A place full of split-second decisions to fulfill what the moment requires. This is a grand conversation. Inspired thinking. A cool urban campus. Historic. Caring.
Style floats through this place – it is both lyrical and thought provoking.  Style in a place where the mind and the heart dance together. Enjoy it and see its reflection in the people, places, pictures, and sounds.
Have a great few days.