That's My Joint! – One Day Photo Challenge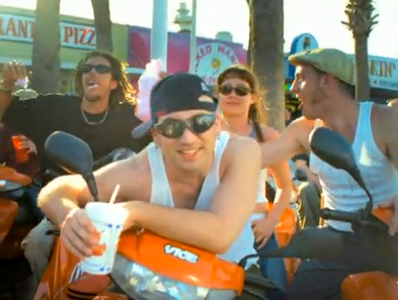 The committee decided that there was no winner in the last challenge. What's wrong, was it too hard?
Let's try it another way. This week, instead of just writing it down, show us your jam.
You know what we mean! The song that comes on and makes you say, "That's my jam!" The jam that creates the automatic sing-along. The joint that plays in the house and even gets grandma dancing. Dare you not to move beats that might even make you swear! Disturbing the peace kind of music that will certainly get you noticed without anyone – even the police – willing to tell you to turn it down. You know!
Send us a picture of your jam.
You should know the drill, but here it is:
got to follow us on Twitter or Instagram or like us on foursquare
show us your picture however you like, but we'll be checking Instagram, Twitter, and foursquare
after you click off a shot – with one of those apps — add #ohnomyjam in your comment or riff
we all get to see your cool picture – got to be in the public stream
need to get your picture before midnight today – July 11, 2012
got to be here to get the prize (rumored to be an electronic reading device)
Today, pretty is good but cleverness gets extra points.
Here's a playlist to inspire you for this challenge.
Peace.
(Photo above: throwback: LEN – "Steal My Sunshine" Posted on April 8, 2011 by vashtie at vashtie.com)